Every weekday morning, ten women sit learning how to sew and design clothes in a basement in Morro do Fogueteiro, in Santa Teresa, Center of Rio. Through the project EcoModa, they have been learning how to work with sustainable materials and how to create their own fashion since August, and will graduate this December.
"I tackle history of fashion, history of art," explains teacher Marcio Matias, who was also an EcoModa student in Mangueira. "I don't want to train seamstresses; I want to train fashion professionals. We widen people's horizons; it's an opportunity to show certain people that they do have talent. I am always starting a new class where I ask something to be done and [the students say] 'No, I can't do this,' and these are the people who always surprise me in the end."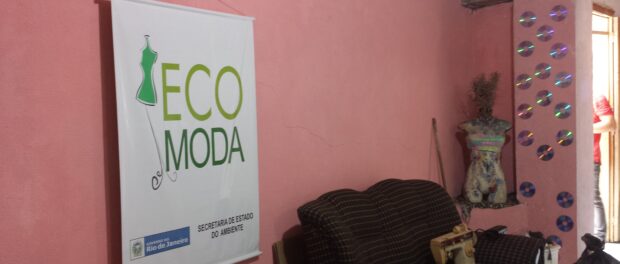 EcoModa is a project funded by the State Secretariat for the Environment. According to the state government website, there are 14 communities that benefit from the program and 853 residents across Rio have graduated so far. The program's focus is on "environmental education, reduction of garbage production and social inclusion with income generation." The EcoModa classrooms receive donations from textile factories, as well as recyclables and old clothes from residents.
The students produce clothes with materials like milk cartons that turn into purses, old umbrellas that become skirts and any old piece of clothing that can be repurposed into a brand new one.
Although the EcoModa program is run through the state, it was the Neighborhood Association's President Cíntia Luna who brought the course to the basement of the Quadra do Fogueteiro. After being told by women in the community that they wanted to learn how to sew, she applied for an EcoModa course to be brought to the community.
While the state donated industrial sewing machines and provides a teacher, Cíntia was in charge of everything else including finding a space for the classes, remodeling that space and doing the electric work that would allow the machines to be used.
On Sunday December 7, the owners of the Quadra do Fogueteiro gave Cintia three days to remove EcoModa from the basement, leaving them with no funding to move the industrial machines to another space.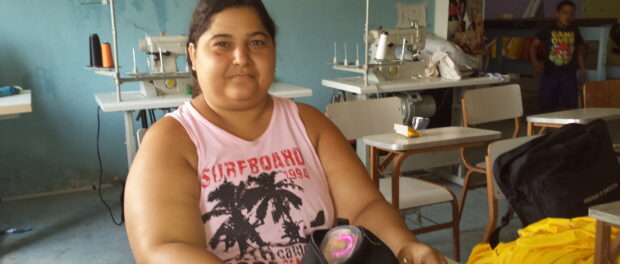 Student Sheila Aguiar joined the class to learn how to make clothes for her daughter because children's clothes were too expensive to buy. After learning how to cut and sew fabric she started working as a seamstress and plans on pursuing a career after she graduates this December.
"We are graduating on December 15 but we will come back to have more classes," she said. "It'll be a pity to lose this space."
Cíntia has offered her own house for the new EcoModa classroom but she needs to fix her roof and do some electric work before the machinery can be moved. She and the students of EcoModa are relying on donations to fix up the place and rent a truck to move the heavy machinery. While at first Cíntia was upset that she was told they had lost their space after all the work put into it, she is now happy to offer a place where EcoModa will be secure.
She said: "Now I am happier because we won't be on the street, right? But it's hard work, and now we're trying to establish ourselves. At least no one will evict us out from my house, if that's where we end up going. But I wanted them to have given me some time, not kick us out like we are lepers."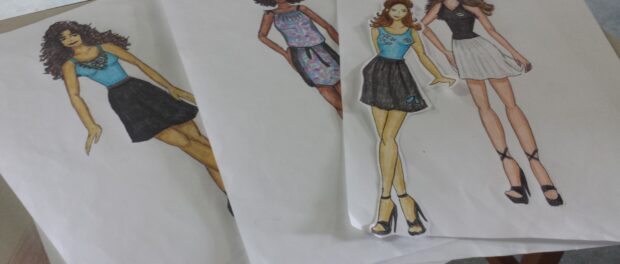 The EcoModa program has many plans for the future, including an eco-fashion week that is still being developed where graduates will design and make clothes with sustainable materials and put on an exhibit for the public.
"Locally, I have a lot of plans of what I want to do next year, more partnerships to make use of the machines, of getting work for the students so they can train and generate income," explained Cíntia.
The EcoModa branch in Morro do Fogueteiro urgently needs donations so classes can continue after the Christmas break. They are accepting monetary donations to move the machinery and they need recyclable roof tiles. To make a donation please contact Cíntia Luna directly.