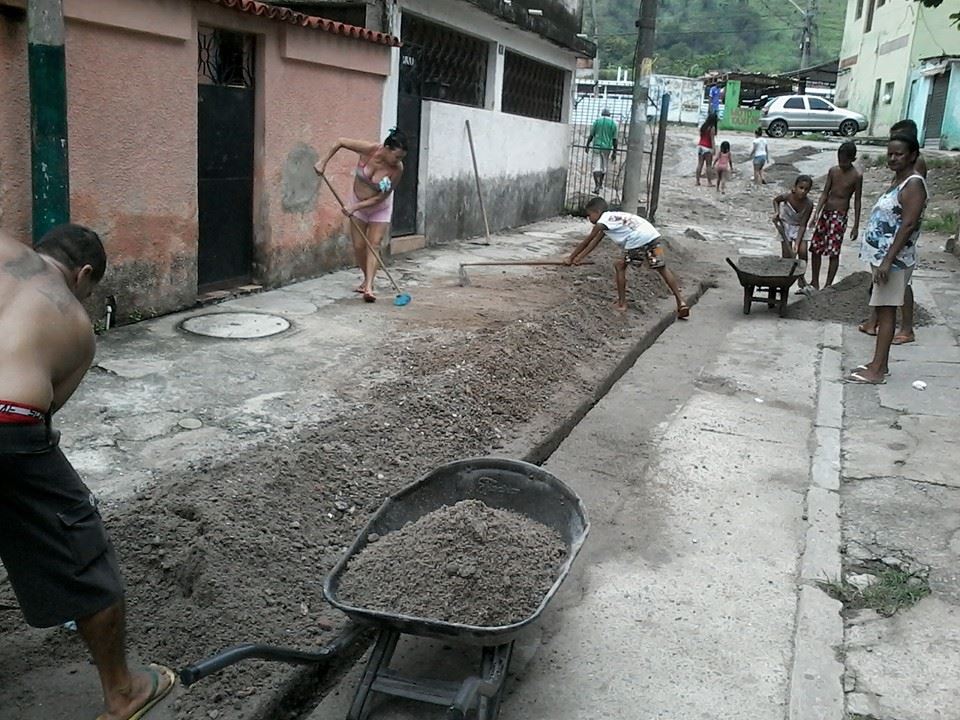 Residents of Vila Kennedy in Rio de Janeiro's West Zone gathered once again for a 'mutirão de limpeza'—a collective clean-up effort. These clean-ups happen every rainy day in summer and winter, as the rain causes earth and dirt to fill the water gully that runs between Sargento Miguel Filho Avenue and Barranquilla Crossing.
The strong rains on carnival Sunday, February 15, resulted in a large quantity of soil flowing into an area which deputees, who claim to own the land, have promised to fix up. So far, the officials have done nothing to improve the situation and have even prevented others from improving it themselves. Over the last two years the situation has deteriorated further, with one curb deliberately broken by a moto-taxi driver who wanted to make the passage of vehicles easier!
We, residents, manually remove the soil that has flowed down and return it to where it had been to fill the holes. If the community does not come together to clean the area, the dirt remains there for days until the next rainfall, when more soil runs down. The ditch, which residents rely on to carry greywater and sewage from their homes, then remains blocked and unusable.
Dona Aldiceia, 59 years old, has been a resident of Vila Kennedy for 50 years and takes part in these efforts with every summer rainfall. She said: "We residents are tired of being cheated as they promise [to fix things] and never deliver. It is such a simple thing to fix. Streets that had Portuguese stones were replaced with asphalt while ours, which has nothing, gets no work done."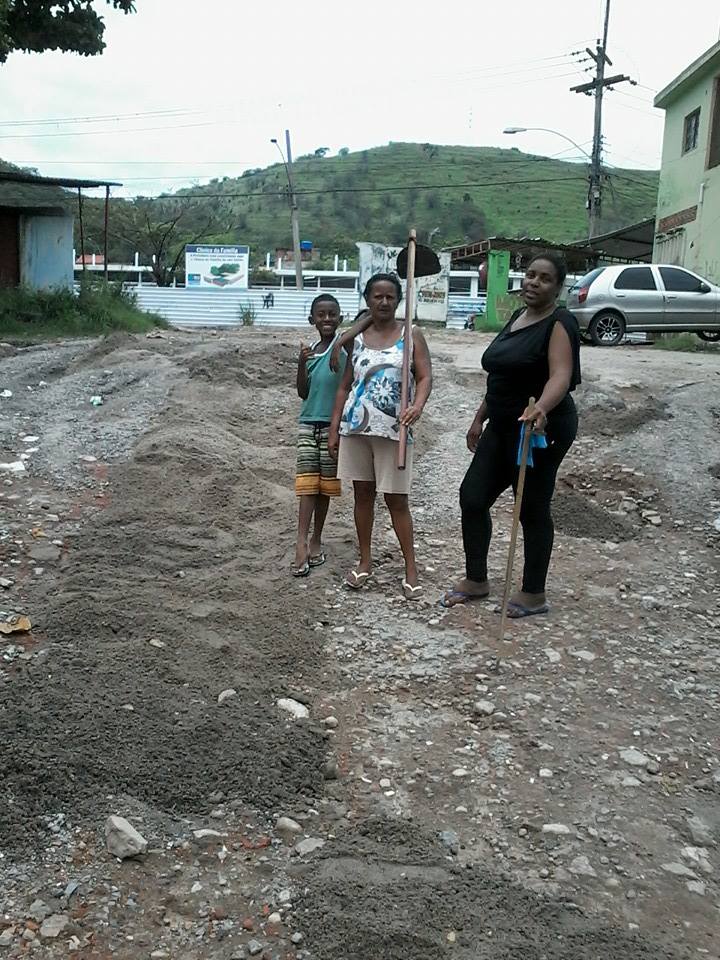 The clean-up effort is always organized in the morning: one person calls another, some work together with tools, others remove the water. Women clear the ditch and put the soil in wheelbarrows, then men clear away the wheelbarrows. Even the children help. It is hard work, but it is all done with love.
Catia Maria, 43 years old, says her family has always taken part in the clean-up efforts. She said: "We all participate in these joint efforts: my 63-years-old mother, who is diabetic and has high blood pressure, brings juice and water; my 71-year-old father, who has had two strokes, uses a 10kg spade to shovel the earth out of the drain to make it easier for the young men to put the soil into the wheelbarrows. I have two open venous ulcers in my legs yet I still take part. If everyone helps however they can, we make a better community."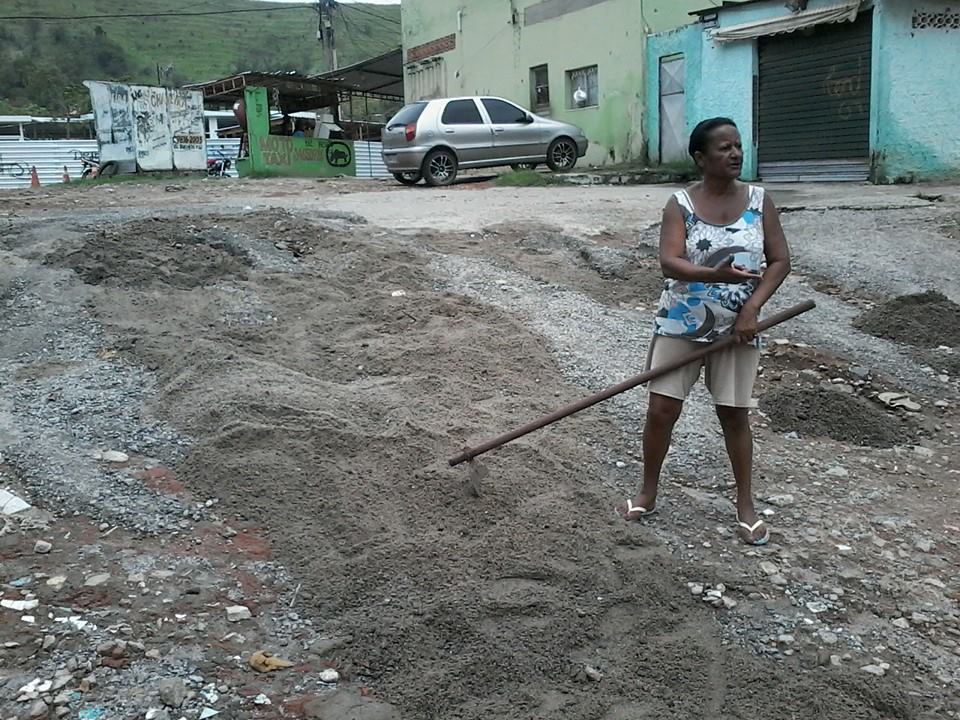 Geiza de Andrade is a socio-environmental educator and fights for improvements in the quality of life of residents of Vila Kennedy.