"My name is Pedro. Today is May 20, 2015. The City, with this bulldozer here, knocked down part of my house." Pedro Henrique Berto arrived home to Vila Autódromo from work one Wednesday to an unexpected surprise: the City's bulldozers smashed a hole into his house, snapping a crucial beam supporting the structure and leaving the house in a precarious state. Despite the immediate and obvious danger posed to him and anyone inside the house, the City workers' first reaction was to dismiss the damage and deny any responsibility.
Prior to this incident, Pedro and his family, like many of the other 150 or so remaining families in Vila Autódromo in Rio's West Zone, had been reluctantly negotiating with the City to sell their house. Due to the community's strategic location next to the future Olympic park, it has faced an intense campaign of demolitions and evictions, culminating in violent clashes with the police on Wednesday June 3. As it stands, 590 of the 760 properties in the community listed by the City have now been vacated.
The City's declaration on March 20 of eminent domain, the power reserved by the City to expropriate private property for public use, listed 58 houses for demolition. This "expropriation via decree" trumped Mayor Eduardo Paes' own previous approach, which he later labeled as "absurd and unacceptable," of paying residents market rate compensation in order to leave their properties. The change in strategy stalled Pedro's negotiations and left him and his family in an uncertain situation.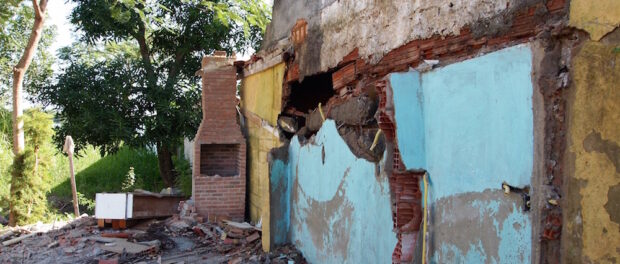 "The negotiations stopped because of this decree," Pedro said. "This decree applied to my mother's house and others that did not get to a realistic agreement. But other people received R$1.7 million (US$550,000). What were the criteria? I still have not worked it out. There was another house with just a cement floor and they got R$700,000 (US$225,000). This is a hateful attitude from the City."
Even before the declaration of eminent domain to seize the property, negotiations had been fruitless.
"The house belongs to my mom; she has an [Afro-Brazilian] spiritual center here. So it is a delicate situation because of the spiritual center. But they only pay in terms of the house. I think this is the wrong attitude because the spiritual center is cultural. We are followers of Candomblé, and we can't build a house anywhere with the money they are offering," he explained. Candomblé tradition requires that spiritual centers be on ground level with direct exposure to the outdoors and natural elements like soil, something that cannot be replicated in public housing.
"Also because of the lagoon here. We use it for various things. Where else are we going to get a house with a garden on the lagoon? I believe the money they are going to pay won't be enough to buy a house on the lagoon, don't you agree?"
Pedro says "it has gotten to a point where the City has begun to terrorize the residents here."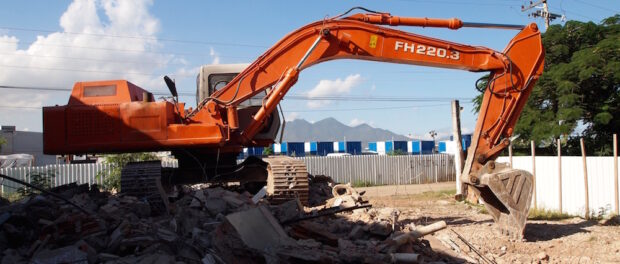 Despite over a decade in the community, the systematic dismantling of Vila Autódromo has taken a toll on Pedro and his family.
"I like it a lot here. If I could, I would live here forever." However, he says that the City is "making our lives a lot worse, to the point that it's getting unbearable to live here."
Pedro still lives in the house that was damaged by the bulldozer but he recently decided to move his mother and sister to another community. He explained that Vila Autódromo has always been a peaceful community. "Before, there was nothing, there was no drug trafficking," he said. However the demolitions have left the community "really deserted" and Pedro fears for the safety of his family. "It is very dangerous here at night, really dangerous."
Tadilmarco, a former resident of Vila Autódromo, echoed such fears before he and his family were evicted from the community in April. "Living here has now become very difficult because you are left very isolated," he told RioOnWatch. "It is very silent at night and we don't have security like we used to. I feel scared for me and my family, because we have been left alone here."
Pedro remains at his house in Vila Autódromo as the "guinea pig," to try to prevent further damage to the house or demolition until he and his family can reach an agreement with the City to sell their home.