On Tuesday, January 19, Mayor Eduardo Paes took questions from an audience of around 80 people at OsteRio, an event organized by online magazine Vozerio and the Institute for the Study of Labor and Society (IETS).
The tone of the evening was friendly but several questions were critical. The discussion covered topics from Vila Autódromo and the Olympic legacy for Rio's favelas, to urban violence, the City's investment in museums and the mayor's chosen candidate to succeed him, Pedro Paulo, who denies accusations of domestic violence against his wife.
Journalist Julia Michaels asked the mayor about the plans for Vila Autódromo during and after the Olympic Games. Once pressed for a position, Paes re-stated his claim that Vila Autódromo is the only case of evictions to have occurred as a direct result of the mega-events, and implied that the process is nearly done: "There only remains one [family] that doesn't want to leave that has to leave. And of all the others, who don't want to leave, there are 30. They want to stay and they will stay. There's no problem."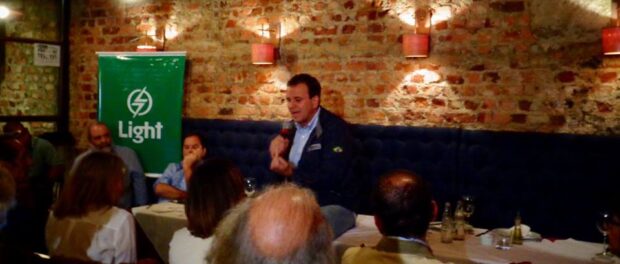 Mayor Paes has repeatedly stated that part of the community could remain, most recently in public to O Globo in October of last year and BBC Brasil in August. However, recent activity by Shock Troops and Municipal Guards in the community, continued threats from City officials, and an apparent disregard for the damage caused to the neighborhood by Olympic Park construction have all kept residents in state of panic and anticipation of eviction. After learning of the Mayor's latest reaffirmation, residents posted on the community Facebook page:
"Where is the upgrading plan, Mr. Mayor? It is meaningless to say the families who want to stay will have their wish respected, if in practice what the City does is to make life in Vila Autódromo more and more difficult!"
Residents and allies following the community closely were shocked this morning, January 21, when 150 armed Shock Troops entered the community, visiting residents of the thirty houses the mayor said would remain, informing them they must stop construction. The mayor's public pledges to maintain Vila Autódromo appear to constitute a 'Trojan Horse,' one of the strategies RioOnWatch has documented the City undertaking to ease evictions in highly visible cases, where public statements are used to diffuse public concern while behind the scenes plans of eviction only intensify.
At OsteRio, the Mayor continued: "Of the others, everyone left, voluntarily." Although some Vila Autódromo residents were offered the first market-rate compensations in favela history, threats from government officials combined with the deterioration of the community's public spaces has meant more residents were pushed out of the community than the number of compensations accepted suggests. RioOnWatch has documented the stories of many residents—including Heloisa Helena, Jane, Tadilmarco, Barrão, José, among others—who felt forced to accept offers to leave when they wanted to stay.
The mayor reminded the audience that those who left Vila Autódromo also had the option to take apartments in Parque Carioca, a Minha Casa Minha Vida (MCMV) public housing complex located a kilometer from the community. "For the people who like to do these dossiers," he said, presumably referring to the Popular Committee's dossiers on human rights violations ahead of Rio 2016, "I invite them to go with me to the condominium." While some former Vila Autódromo families may indeed be pleased with their new homes, RioOnWatch has documented a high level of dissatisfaction among resettled families in Parque Carioca and other MCMV condominiums, due to complaints of poor construction, difficulty meeting costs, distance, and violence.
The one family mentioned by the mayor as still targeted for removal lives in the path of a newly planned access road to the Olympic Park. They have been among the most vocal resisters over the years, heavily involved in the community meetings generating Vila Autódromo's internationally recognized People's Plan. The participatory plan, initially designed to upgrade the entire community, bringing it to standard and guaranteeing all residents remain next to the Olympic Park, has been updated by residents and the two federal universities involved iteratively, at each step along the way.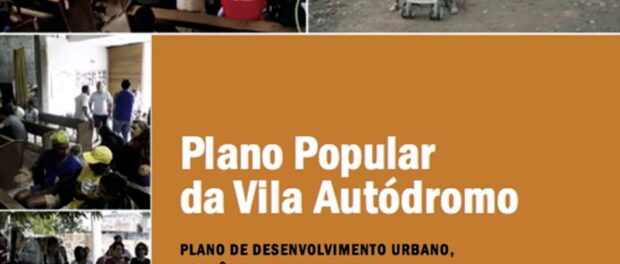 When pressed about what will happen to Vila Autódromo and the Olympic Park area after the Olympics, Mayor Paes said one of the sports arenas could be turned into a school. He denied speculations that luxury apartment buildings will be built in the immediate area, emphasizing that it is a "public area." Mayor Paes' final term ends in December, however, so any commitments he makes would have to be upheld by his successor.
As for the Olympic legacy for favelas in general, Paes identified inroads made in North Zone and West Zone favelas in access to primary and comprehensive public healthcare as well as increased upgrading. He referenced the Morar Carioca favela upgrading program and went on to list improvements in water, sewerage, and public lighting.
Morar Carioca was a popular and internationally awarded municipal plan for participatory upgrading in favelas, and it was—and still is—marketed as a key social legacy of the 2016 Olympics. It aimed to upgrade all of Rio's favelas by 2020. It also promised rigorous vetting for project design by carefully selected architecture firms and substantial community participation.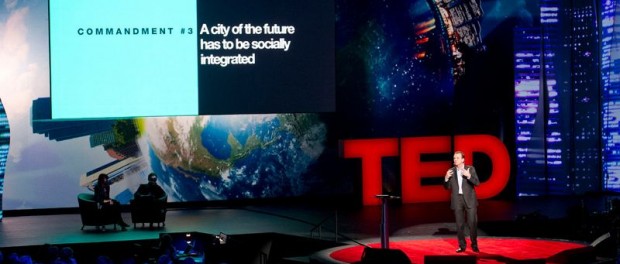 Unfortunately, Morar Carioca in its original promising form has been abandoned, as international media have recognized. RioOnWatch researcher Kate Steiker-Ginzberg found in 2014 that the highly publicized label of Morar Carioca has been used for projects that did not meet the program's standards.
The improvements Mayor Paes spoke of were not implemented through the prescribed process. Robust community engagement and significant City-led favela upgrading have not been a feature of favela upgrading under his administration. Still, he implied his administration has delivered favela upgrading to all favelas via Morar Carioca when he argued that "the only thing that wasn't fulfilled, that was an Olympic promise…is the question of the Guanabara Bay."
While the Mayor's statements are intended to offer reassurance to Rio residents and favela advocates across the city and globe, they also offer reminders of broken promises. It's not only Vila Autódromo residents who are asking: "Where is the urbanization plan, Mr. Mayor?" All of us can ask: Where is the promised Olympic legacy for favelas, Mr. Mayor?