Community members of the Zacarias community in the municipality of Maricá in Rio de Janeiro State met with public authorities, researchers and environmental agencies at the Rio de Janeiro State Legislative Assembly (Alerj) on Tuesday, April 26 to address numerous and systematic human rights violations taking place in recent years.
Located on a coastal reserve 60km east of downtown Rio de Janeiro, Zacarias is a traditional fishing community that first appeared on regional maps in the 1790s. Community members have been opposing land development efforts by private real estate company IDB Brasil, a group owned and controlled by Spanish firm Cetya, since 2007.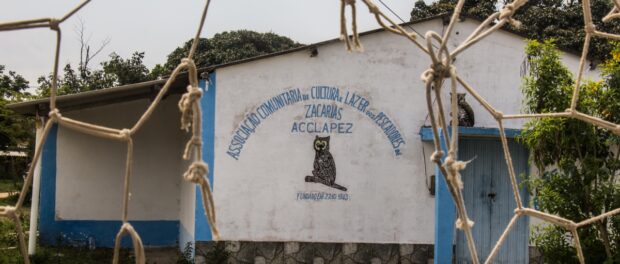 The traditional fishing community of Zacarias has lived on the sandbanks of Maricá's nature reserve for more than 200 years, and is dependent on pathways connecting the houses near the lagoon to the ocean, where they fish using traditional canoes. These pathways would become inaccessible with the proposed real estate developments, severely impacting the community's ability to provide for itself.
The Zacarias community has resisted regular eviction threats since the 1940s, which has led to confrontations with Shock Troops and threats of violence from the state government and attacks by developers that wanted to use the nature reserve for private developments. The legacy of resisting such threats to their land has led the community to be referred to as the "Village of the Irreducible," which also marks the door to the Zacarias Fishermen's Leisure and Culture Community Association.
The public discussion at Alerj on April 26 was held in response to conflicts resulting from the licensing of the mega real estate project "Fazenda São Bento da Lagoa" to IDB Brasil, which proposes developing the area into a resort. The project would use 840 hectares of land in the region to build a golf course, equestrian center, two shopping centers, four hotels, two clubs, four-story buildings and residential housing.
Discussions regarding the current developments proposed by IDB Brasil began in 2007 after Rio state Governor Luiz Fernando Pezão and Maricá's Mayor Ricardo Queiroz visited a business fair in Spain and struck a deal with real estate developers. Within six months, legislation that would permit private companies to develop on Zacarias' land had been passed, without consulting environmental experts, researchers or residents. Representatives of Maricá's local government were defensive of decisions taken, claiming that residents' objections were unclear and that government actions were respectful of the law.
Community leader Vilson Correa spoke out against the proposed developments at Tuesday's discussion, saying that the private corporation's attempts to claim ownership of the area were making life impossible for residents. "The public sector has never been on our side in this fight," he said.
Researchers including geographer Desiree Guichard raised specific concerns over the environmental impact of the planned developments, calling legislation and classification intended to protect Zacarias from urbanization "completely inadequate." She expressed that 80% of the Zacarias territory, including countless areas that have been used for Brazilian university research for years, and much native vegetation will be destroyed if the plans to build the resort are successful.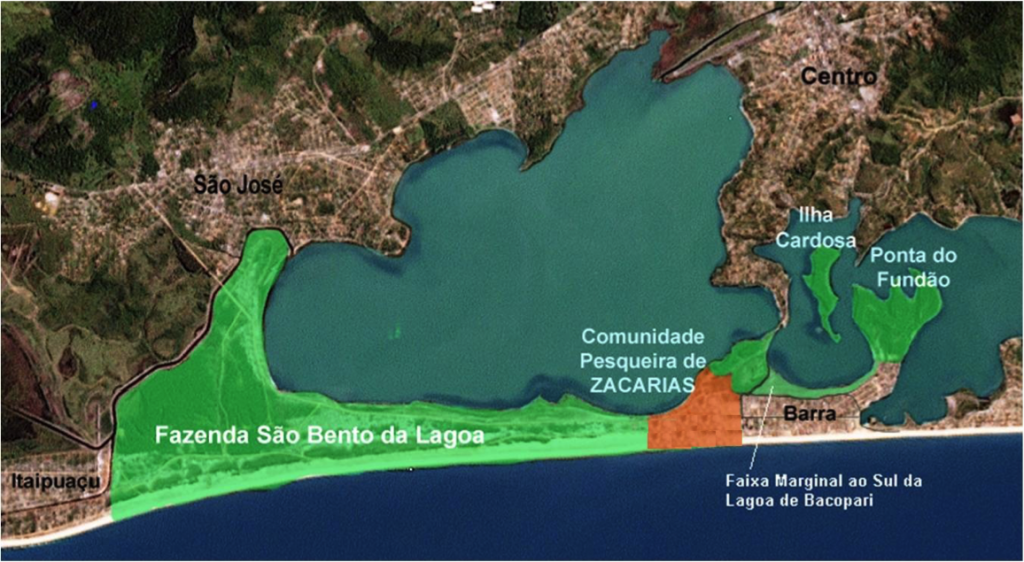 Federal University of Rio de Janeiro (UFRJ) researcher Marco Antonio Mello also emphasized that the voices of conservationists are often not considered in these debates, despite the importance of the insight and visibility they can provide in debates between large corporations and residents.
Guichard's concerns were reiterated by federal politician Brizola Neto, who drew comparisons between Zacarias and Vila Autódromo where real estate developments "destroyed the lives of the people and their houses."
"I cannot understand how in 2016, in Rio de Janeiro, a city full of natural life and with marvelous wildlife throughout all of our state, how we are thinking of letting the lagoon region be irresponsibly massacred by real estate speculation," Brizola said.
State politician Zeidan, wife of Maricá's mayor, said she had worked with the community in developing proposals, and claimed they would allow for economic development and a greater range of choices for future generations. "We respect the training of youth in the Zacarias community because the next generation is no longer following and continuing the fishing culture. The children of the fisherman are instead becoming bricklayers, pool cleaners, and entering other professions besides fishing."
Zeidan's claims were countered by Larissa, a 17 year-old from Zacarias who closed the debate. "I think I'm a good representative of the local youth," she said. "I'd like to say that I may well continue fishing, I might choose to become a builder or a cook–but that choice should be mine. I love this land, maybe too much, and we will continue in this fight."