"I don't want to take care of you. I want to govern with you!" said Marcelo Freixo recently, beaming to a cheering crowd at a rally supporting his candidacy in Rio de Janeiro's North Zone, and in direct counter point to his evangelical rival's insistence he will "take care of" the people. This is the 49-year-old politician's second time running for mayor and as in 2012, he is rising quickly in the polls, trailing after the more conservative candidate after the two made it to the second round, in this case from amongst the eleven candidates in the first round of voting.
Freixo was a member of the Workers' Party (PT) from 1986 through 2005, when he left to join the Socialism and Freedom Party (PSOL), newly formed in 2004 by members expelled from the PT and others who left by choice as the PT formed unscrupulous alliances with polemic right-wing politicians. Freixo began his career as a history teacher and later became a human rights researcher with Brazilian NGO Global Justice starting in 2003, both of which he has continued engaged with during his years in politics.
Freixo's career grew in intensity between 1993 and 1996, when he was director of the Teacher's Union (SINPRO) and worked as a mediator between police and prisoners, defending human rights, educating prisoners, and preventing the spread of AIDS in Rio's state-run prisons. His work in the prisons and his subsequent work to halt the spread of vigilante police militias in Rio led him to form the character basis for the hero in Brazil's biggest-ever box office hit Elite Squad: The Enemy Within. Freixo went on to formally work in the Rio de Janeiro State Legislative Assembly (Alerj) as assistant to then-deputy Chico Alencar in 1999 as coordinator of Alerj's Human Rights Commission. Freixo then ran for office and was elected state deputy in 2006 with the most votes of his party, and was re-elected twice in the 2010 and 2014 elections. In 2014 he was Brazil's most-voted state deputy.
His best known achievements have been leading the 2008 parliamentary inquiry (PCI) into the links between Rio's government and the militia, and a 2011 investigation into arms trafficking in the state, along with his long stint as head of the Rio de Janeiro State Assembly's Human Rights Commission (since 2009). His dedication to and association with these sensitive human rights topics have imposed on his personal life on multiple occasions: Freixo was forced to leave Brazil for short periods due to threats on his own life.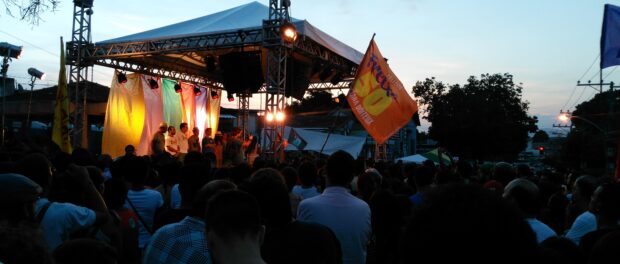 Datafolha's latest analysis of voters shows Freixo most popular among the city's youth, with citizens who have generally higher levels of education, and with households that have a higher monthly income. This may be explained by data showing that evangelical Christians, Crivella's stronghold, are among those with lower levels of education and wealth. Freixo's campaign has been funded exclusively by small donations, and attracted support from cultural figures such as Chico Buarque, Caetano Veloso, and Paulinho da Viola. He is highly critical of Olympic investments in the city. Freixo has signed onto the civil society platform #Rio2017.
Freixo and PSOL have worked to guarantee their engagement with the city's wider demographics, holding large regular rallies citywide, focused on a range of themes like promoting inter-religious dialogue and the strengthening of women's voices, as well as holding daily meetings in North Zone neighborhoods like Madureira, and West Zone neighborhoods like Sepetiba and Guaratiba. Over the past two years they held a large 18-month public consultation process with some 5000 participants across 70 locations, including favelas, called "If The City Were Ours." Freixo's mayoral platform, as well as many other PSOL policies, are largely informed by this process, combined with consultation with top technical experts even well beyond the PSOL. Freixo has expressed his commitment to break with traditional Brazilian politicking by appointing the best technical experts, regardless of party, to manage the city. The PSOL's federal deputies are routinely recognized by journalists covering Brasília as the nation's cleanest.
Without entering deeply into the resulting 70-page policy platform Freixo's team has compiled, below we describe a few key proposals:
Policy proposals
Public healthcare is a topic of concern for Rio residents as recent budget shortfalls have left the sector in limbo, and reports during the Olympics found a stark disparity in the standard of care available in public and private hospitals. Freixo proposes reforming the municipal health system to eliminate the private organization (OS) that currently manages the city's emergency care units, strengthening health workers' rights and input into health policy, increasing access to medications through the public health system, and strengthening community clinics, access to doctors and mental health, with an emphasis on the underserved North and West Zones.
Freixo's sanitation and environmental plans focus on reducing polluting gases while promoting clean renewable energy, implementing a Zero Waste policy focusing on waste reduction and recycling, cleaning the city's water bodies including its bays, and planting trees in the city's underserved North and West Zones. To administer sanitation improvements he will create both a public company and a Municipal Secretariat for Environmental Sanitation; and will team municipal waste management utility Comlurb up with municipal department Rio Águas to work with the city's existing environmental and sanitation bodies.
Transport proposals include reviewing recent controversial and exclusionary changes to Rio's bus lines, audit the city's bus line concessions, reduce fares, expand the city's cycle lanes with bicycle stations at all metros and BRT stops, and implement some zero tariff bus lines in poorer areas of the city.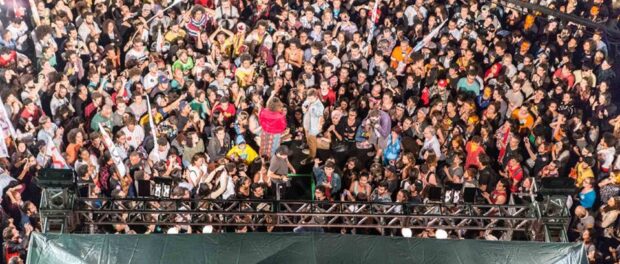 As an educator himself, Freixo often focuses on the improvements he'll make to education once elected as his primary rallying cry. His education proposals center around empowering teachers and educators–which he takes to include anyone working in a public school and interacting with students–by improving working conditions, including stronger career possibilities and salaries, and guaranteeing them greater control over curriculum. Sport, art and culture will be integrated into the curriculum, and parents' roles in their local schools will be strengthened according to Freixo. He also plans to increase the number of day care centers citywide and expand special education, and guarantee pesticide-free meals.
Public security is a key concern for Rio residents, with the number of violent incidents increasing in the post-Olympic city. "If we are elected, we will keep talking about security," Freixo promised the crowd on October 12. He has emphasized growing participation in debates about public security as key to his leadership on the issue. "Especially for those of you who live in the periphery–because a government that guarantees rights is a government that guarantees freedom." Although security is a responsibility of the state, and not the municipal government, proposals to improve security are among Freixo's focus. He emphasizes the need for top-notch data collection around crime across the city and tailored responses based on neighborhood dynamics. Further proposals include the establishment of mediation centers to help resolve urban conflicts in each of the city's administrative regions, and encouraging sports, arts and leisure initiatives to formally occupy public spaces which lead to busier and thus safer streets. More street lighting and bringing down certain fences around public spaces are also proposed, and a new operational plan for Rio's Municipal Guard is also projected.
With regard to housing, Freixo proposes creating new public housing to benefit the poorest of city residents, who live on up to three minimum wages per month; to repurpose abandoned public buildings for public housing; apply federal law to reduce the number of underutilized private buildings in the city and thus reduce rents overall; invest in public infrastructure and services in the underserved regions of the city where public housing has been built in recent years; and target public housing programs towards central areas of the city such as the Port.
Proposals for favelas
Specifically with regard to the city's favelas, Freixo promises to end forced evictions and promote land tenure, investing in quality municipal services especially in the North and West Zone favelas, as well as fighting gentrification and promoting only moderate densification through a redirected Urbanistic and Social Orientation Posts (POUSOs) program. He plans to implement improved waste collection and street cleaning operations. Favelas would be encouraged to create and promote bed-and-breakfast style accommodation, helping such areas benefit from the economic impact of tourism in the same way as other parts of Rio. Additionally, several of Freixo's other proposals to develop the entire city would begin with favelas and lower-income areas, such as affirmative action workplace policies and access to free high-speed Internet.
The third and final mayoral debate will take place on TV Globo this Friday night, October 28, starting 10:30pm. The civil society network Meu Rio will be doing live fact checking. The election will take place this Sunday, October 30.
Read our profile of Marcelo Crivella here.
For videos of this year's prior debates between Freixo and Crivella, click here or watch below: