On a quiet street in the eastern edge of the elite neighborhood of Barra da Tijuca in Rio de Janeiro lies a small and charming favela of 51 families in the sub-locality of Barrinha. Initially established to house hotel workers for a large hotel conglomerate, the small piece of land has developed, with homes passed from family member to family member, and grown into a small "piece of heaven" away from the loud, traffic-heavy neighborhoods that are the norm in Barra da Tijuca. However, it is here where the most recent fight against forced eviction has begun. A little over two weeks ago, the community received an official eviction letter stating that they could be removed at any moment, with no warning, no alternative options, and no compensation. With the stroke of a pen, 51 more families were thrown into a state of purgatory, not knowing if or when their lives will be completely upended, their houses and properties destroyed.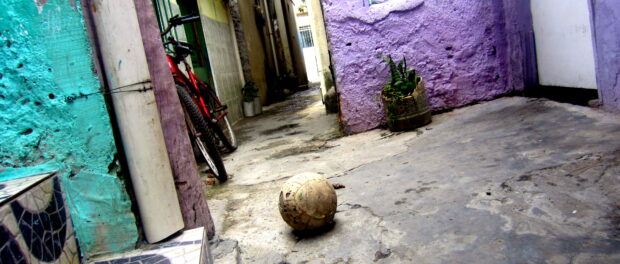 Approximately 45 years ago, the land was a garbage dumb, infested with rats. It was this land that the hotel company, Rede Gândara, decided to rent as space for housing for its workers, who had previously lived hours away. According to residents, the company eventually stopped paying the rent and later settled overdue payments with the landlord. Since this agreement, however, little has been done officially in regards to the land and its inhabitants went on living their lives. The owner appears to have suddenly decided the land is of value, perhaps influenced by real estate speculation in the surrounding region, and that the residents must go. Residents do not know the identity of the current owner of the land, and view the City as acting on the landowner's behalf as the municipal government has been the visible actor in the process so far.
"I am feeling really bad, very sad, always crying. Everything makes me want to cry, all the time. My family doesn't sleep right. Any noise makes us nervous because what they say is that at any moment they could come here and level everything. It could be now. It's getting to the point of depression," reflected Janine Castro, a long-time resident of the community. She is not alone. Many residents expressed deteriorating health situations and high stress. "I had to tell my nine-year-old son that sadly machines could arrive here and knock down our houses," lamented Adriana Fagundes. There are approximately 50 children living in the community. There are roughly equal numbers of young, working age, and elderly residents. The "ghost" of impending eviction, as they refer to it, impacts everyone.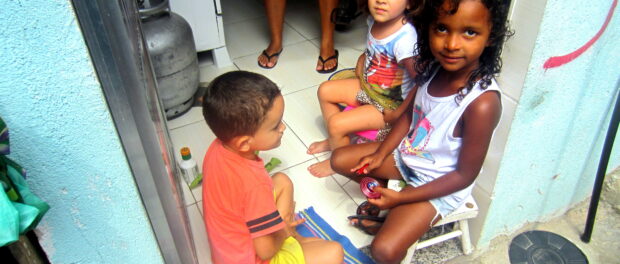 While their situation is complicated, one thing is certain: like the community of Horto which is also facing eviction threats, Barrinha residents live on this land because they were given permission to move there. "We had permission to come here, we didn't invade. I worked at the hotel company, I was a worker for them. They gave me authorization to make my home here, to stay here. I have five children. My children were born here, raised here. We sleep with our doors open. The best place in Rio de Janeiro, the calmest place, is this place here," Marinalva Rodrigues da Silva reflected.
The community is working with a public defender, who will draw on the extensive body of municipal, state, and federal laws that are set up to protect favelas and low-income communities from removals. So far, the City has not communicated effectively with the community and has provided no plan for housing them.
Politically speaking, many community members feel betrayed. Several attend a church with a pastor who not only belongs to the same denomination as Mayor Marcelo Crivella, but lives in his exact same condominium. "I feel awful because I went all dressed up to vote for Crivella, in the first round, in the second round, trusting that he was a man of God, that he knew what this word meant. And now Crivella is doing this to us. We are fighting because we don't have dignified housing, like Crivella has," asserted former Residents' Association president, Maria Geni Andrade Costa. She wasn't the only resident to vote for Crivella, to believe his rhetoric about caring for the poor and the needy. "Our mayor says that he will take care of families, today he is trying to remove people. I think that he says one thing and is now fulfilling others," stated Delson Jorge.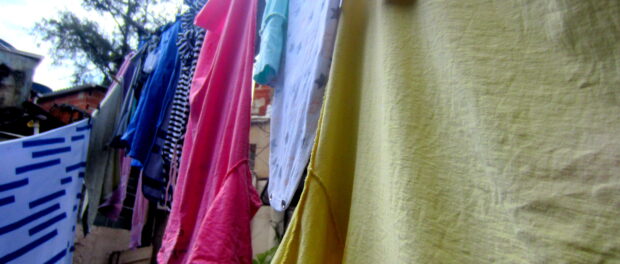 Another actor the residents are pointing to is the current Municipal Secretary of Urbanism, Infrastructure, and Housing, Índio da Costa, a career politician who is looking to run for state governor in the upcoming 2018 election. A city representative informally told the community that the eviction mandate was sitting on da Costa's desk waiting to be signed, explaining: "The paper to sign is on Índio's desk. When he writes his name, there's no other option. Demolition is certain." Índio da Costa has already acted against the principles of his own office by tearing down numerous trees from Rio's Atlantic Rainforest and building himself a mansion overlooking the Jardim Botânico neighborhood.
There are also rumors swirling that the private school company pH is eyeing the land. Residents say the company currently owns the land directly adjacent to the community and have been slowly buying up nearby properties over the years. They believe the education company is now looking to take more.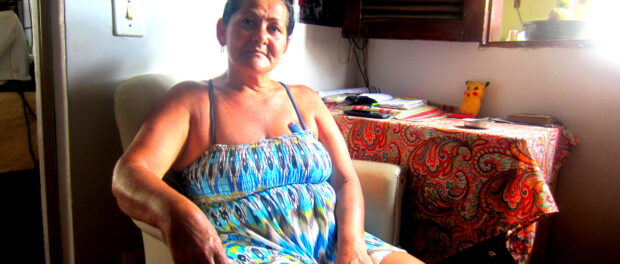 When faced with eviction, alternative housing is an obvious immediate concern for residents. Current Residents' Association president, Jaqueline Andrade Costa, noted with concern that under President Michel Temer the federal government has drastically cut investments in the Minha Casa Minha Vida public housing program this year. Furthermore, the federal budget currently accounts for no further investments in the program in 2018. Compensation does not appear to be on the table.
With a mayor championing his ability to take care of the people, this impending removal demonstrates the opposite. Adriana Fagundes added: "We are families. They sent a notification to us, as if it were nothing. They sent a notification saying they are going to destroy our houses. This is immoral. We are people, what are we going to do? Leave? It is not like that. [Crivella] has to treat people like they are human, as equals. And he's not doing that. There are so many things that Crivella needs to do, so many things lacking in this state, and they want to demolish the houses of working people."
Like past and other ongoing cases of eviction threats in Rio, the people seem to be the last consideration in public officials' minds; it is money and political promises first and foremost. The people suffer. As resident Marcos Antonio reflected: "I grew up here. This is what I know as my home, as my place. In this moment, I am feeling betrayed because there is nothing more sacred, nothing more secure [than one's home]. People who counted on our votes now want to take us out of our houses… And they don't give you an assurance of security at all."
See a slideshow of photos from Barrinha below or on Flickr: