On the evening of Wednesday, August 8, hundreds of spectators packed the Galpão Bela Maré community center for the first-ever "Master of the Peripheries" award ceremony. The award is dedicated to "stimulate and promote content production on territories of the peripheries, strengthening a perspective that views them as plural and inventive spaces." The four honorees were: indigenous leader Ailton Krenak, quilombola activist Antonio Bispo dos Santos (known as Nêgo Bispo), international award-winning author Conceição Evaristo, and the late City Councilor Marielle Franco (in memoriam).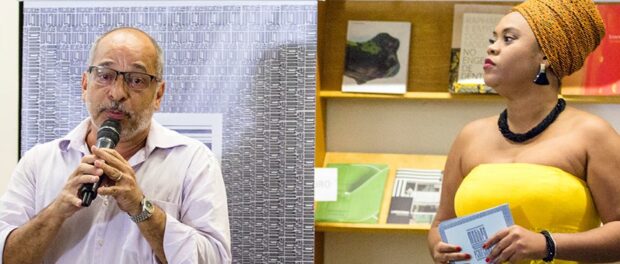 For the organizing team at the Maria and João Aleixo Institute (IMJA), a periphery-focused think tank based in the favelas of Complexo da Maré in Rio's North Zone, Wednesday's award ceremony played a central role in furthering what they have called the Paradigm of Potency. "Peripheries all over—and favelas primarily—are described in terms of a paradigm of absence, of lacking, of precariousness," said IMJA Director Jailson de Souza e Silva. "This recognition that the periphery is central to the city is still rarely discussed in Brazil as well as in the rest of the world. For us, building this reference is fundamental, and that is what we have been doing since 2016."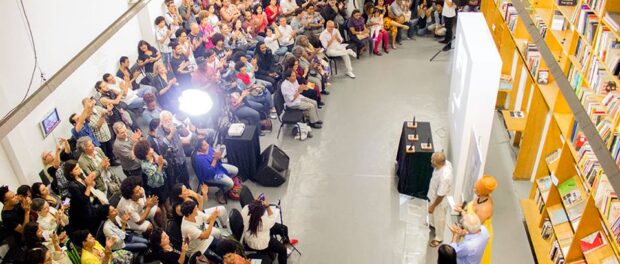 The night's awardees, including the family of Marielle Franco, each received a Master of the Peripheries trophy and a grant of R$30,000 (US$7700) for research and content production. They will also participate in a mini-documentary produced by IMJA on their life trajectories and contributions to positive narratives about the peripheries.
Award recipient Conceição Evaristo is known for pioneering a style known as escrevivência—writing based within her lived experience as a black woman. She recently declared her candidacy for membership in the Brazilian Academy of Letters, founded in the late 19th century by prolific novelist Machado de Assis. If elected, Evaristo would be the literary society's first black female writer.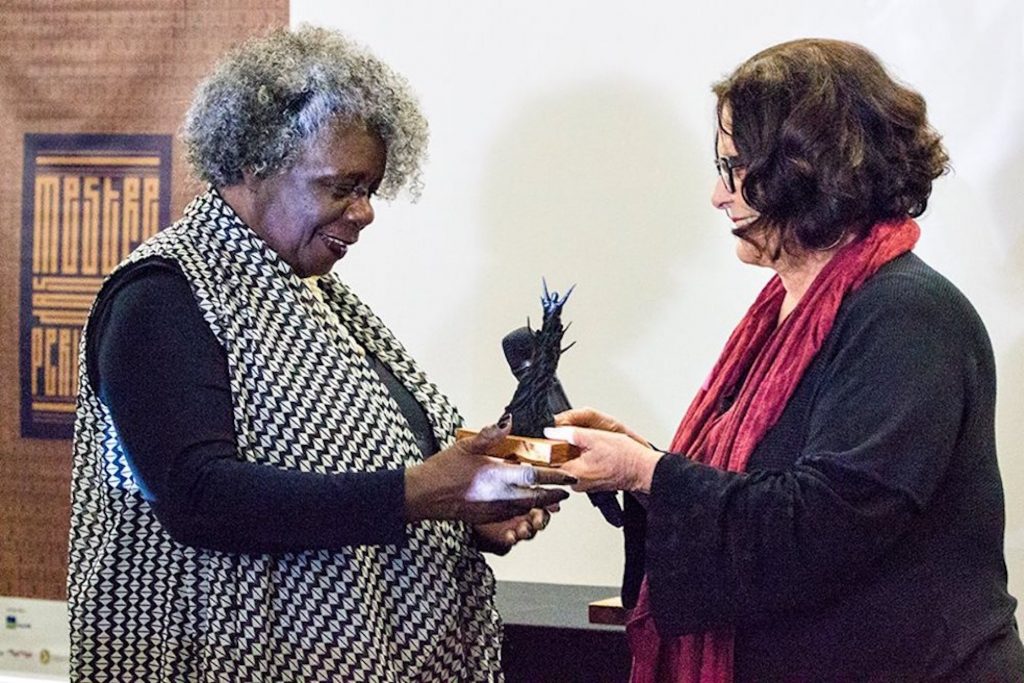 Speaking on Wednesday night, however, Evaristo commented that the periphery has more to offer, beyond elite spaces. "While the academy and hegemonic culture know only one side of culture, we who come from other cultural spaces are the wise because we know both sides," said Evaristo. "I am certain that in human terms, this deference, this possibility, this new work for me holds much more meaning for my growth and my insertion in the world than the other titles I have been awarded."
Indigenous leader Ailton Krenak—renowned for his role in the National Constituent Assembly, resulting in decisive indigenous rights victories in the 1988 Constitution—echoed Evaristo, hailing the plurality of the peripheries. "We want to bring other thoughts, other lines of debate on this cultural diversity that we have created, on these multiple places where our poor live."
Five months after the still-unsolved assassination of Marielle Franco, her mother and sister offered a more somber speech. Yet, as Marielle's sister Anielle Franco recounted stories from their childhood in Maré and Dona Marinete Franco described what it was like to meet Pope Francis the previous week, the tone felt hopeful.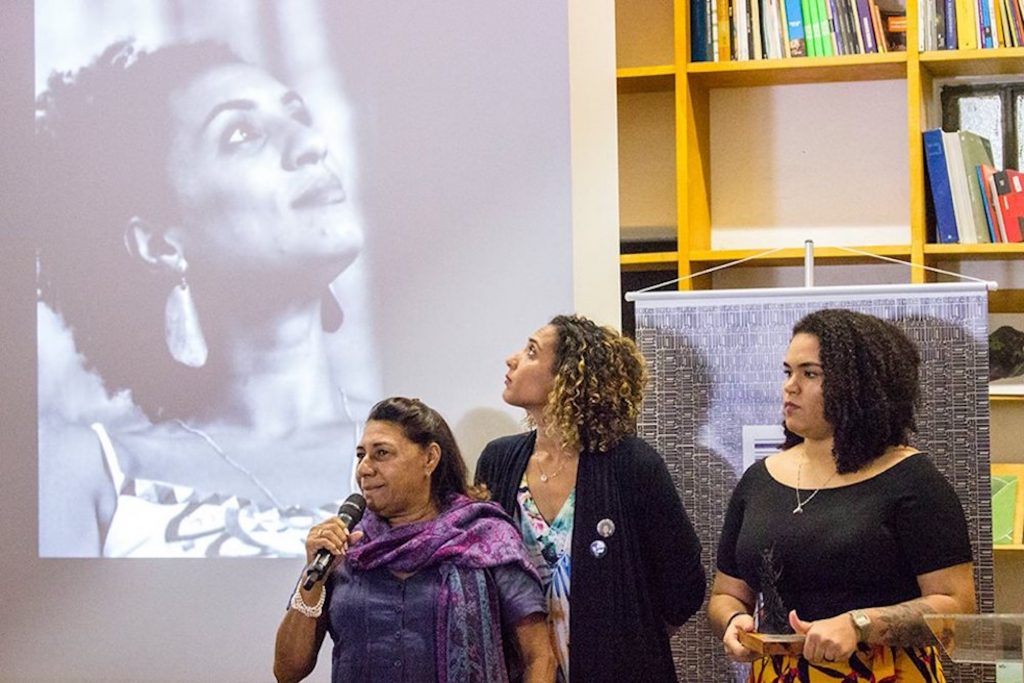 "They won't silence us. They won't silence her mother. They won't silence this group of people like you all," Marinete Franco told the audience. She continued: "Every day I see more and more people in other states and other countries, everyone recognizing who Marielle was and who she continues to be."
Finally, quilombola leader and author Nêgo Bispo recited a poem that he had prepared for the award ceremony. As he spoke, his words seemed to reach far beyond Maré: "We are the beginning, the middle, and the beginning. We will exist forever because, for us, there is no end. Smiling in our sadness to commemorate a life of gladness, we are the movement, of the movement, in the movement. We are the periphery. Salve."