Last Monday evening February 23, 800 people once again took to the streets to protest police violence in Complexo da Maré in a demonstration called Protest for Life in Complexo da Maré. 
The event began at 7 pm and ran as a peaceful march where protesters walked from Avenida Brasil towards the West Zone, reaching Linha Amarela where they walked on to the entrance of Vila do Pinheiro, where they first heard gun shots. The march descended into violence between police and the protesters. Police claim their confrontation was with suspected drug dealers, and El Mundo reports two people were killed and three others were wounded.
The protest comes in the wake of an incident last December in which a vehicle with five Maré residents was gunned down by the Military Police. A 29 year-old man was left in a coma with his leg amputated after being struck by bullets. Last week, a resident was killed after being mistaken for a drug dealer. Most recently, a community van was also targeted during its journey between Maré and Bonsucesso in Vila do Pinheiro.
Redes de Desenvolvimento da Maré, an internationally respected community organization with centers in all of Maré's 16 neighborhoods, published a note in support of Complexo da Maré residents suffering with police violence. It reads: "Once again the violence practiced by the state Security Forces is gravely hurting the right to life and imposing fear on the residents of Complexo da Maré. It is unacceptable that these residents continue to have their rights disrespected."
The community media collective Coletivo Papo Reto documented the protest on video, which can be seen here. Protester Priscilla Pedrosa Prisco wrote an account that can be read, in English, here. RioOnWatch attended the march and took the photos below.
Protesters march with signs: "Peace without voice isn't peace. It's fear."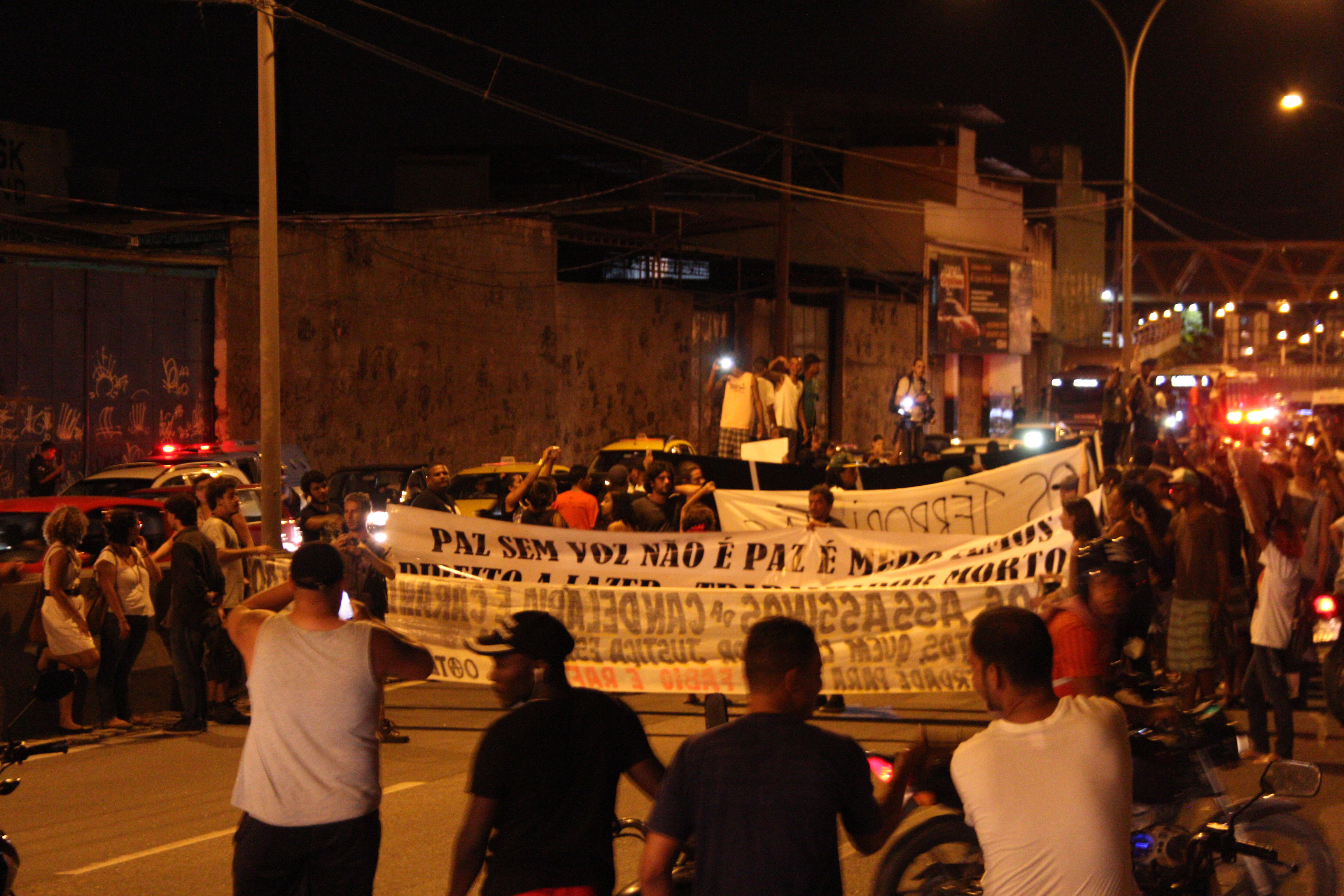 Hundreds participated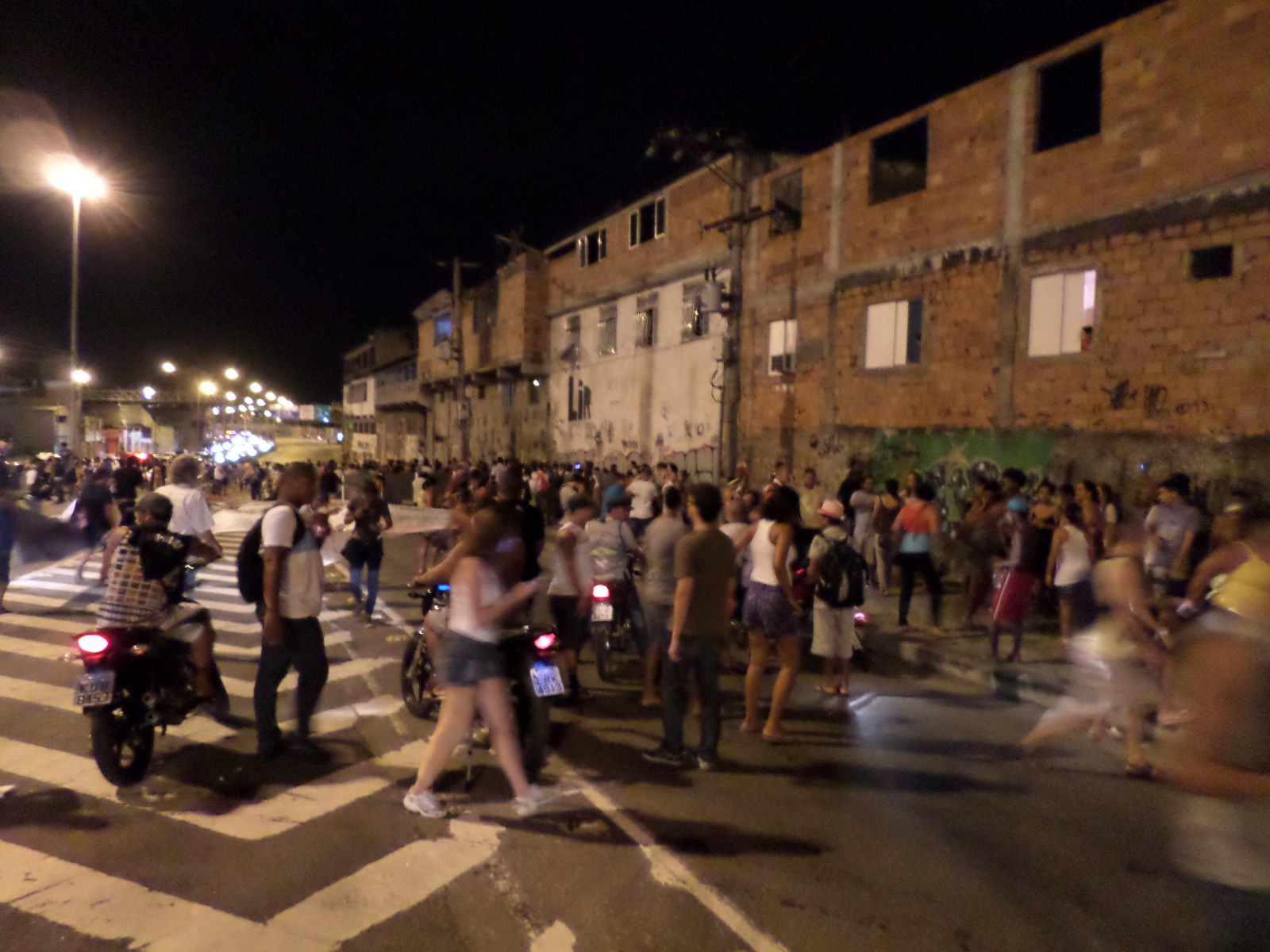 Police watch over protest in similar number to that of protesters

Maré has been occupied by the Brazilian army since April 2014