On Wednesday July 29 the City of Rio launched its first ever Youth Advisory Board in the City Palace in Botafogo. The Youth Advisory Board is a project of LAB.Rio, an initiative recently launched by the City intending to provide a platform for discourse between the public and the government.
The Youth Advisory Board is expected to have 100 participants aged 14 to 29 hailing from different parts of Rio's greater metropolitan area. Organizers intend to form a diverse board with representation from historically excluded groups including black and indigenous communities. With registration open until August 30, more than 600 people have already expressed interest in participating. Young people who are interested must submit a one minute video to the official application site in which they propose a positive project for the city of Rio.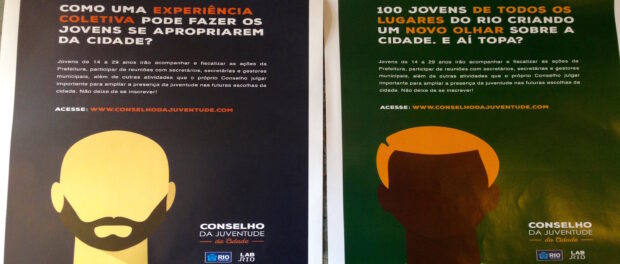 The selection process has two phases with the main objective being to select a diverse pool of young adults. Apart from having participants from different socio-economic and racial backgrounds, LAB.Rio coordinator Thamyra Thâmara also expressed the organization's desire to have representatives from other minority groups such as the LGBT+ community.
The board plans to involve Rio's younger population in public policy by having them think about substantial urban issues. Thamyra explained: "We will think for the whole city of Rio through the eyes of its youth."
The launch event featured a five-member panel discussion, moderated by LAB.Rio coordinator Luti Guedes. Panel members included Executive Secretary of Government Coordination for the City of Rio Pedro Paulo, Observatório de Favelas journalist Silvana Bahia, Coletivo Papo Reto journalist and Complexo do Alemão activist Raull Santiago, Complexo da Maré writer Ana Paula Lisboa, and Thamyra Thâmara.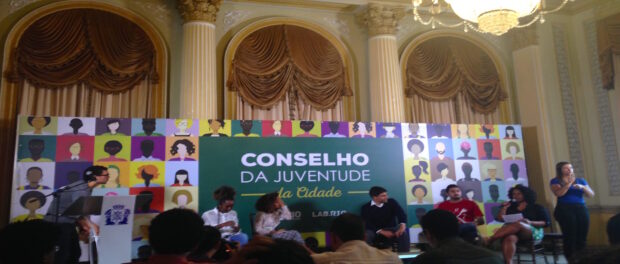 The panel participants emphasized the importance of youth engagement and collectivity in public policy. They expressed no doubt that today's engaged youth have the potential to create positive ripple effects within their communities. As Thamyra explained: "Today's youth already participate on the streets, on murals…which produces a unique culture for the area in which they reside."
Following the panel discussion, audience members raised questions regarding the appeal for youth in favelas to participate in these types of government projects and initiatives. "I think it's important to reflect on young people in the favelas because normally the favela is only seen in a negative light, so just taking them into consideration can be constructive [towards participation]," said Raull Santiago. Final remarks highlighted the Internet's power to mobilize youth as well as its potential to provide appealing platforms for Rio's youth to participate in public politics.