The Maré favela complex, in Rio's North Zone, is currently hosting the first Comida de Favela, a food festival celebrating the "flavors of Maré" in which 16 local restaurants have prepared special dishes to serve. Opening on September 17 and running until October 17, the event aims to celebrate and promote the cultural and culinary identity of Maré's 16 communities through traditional cuisines that show the creativity and diversity of the favela.
One of the largest favela complexes in Rio, Maré is home to 130,000 people and has a rich culture influenced by the waves of migration from Brazil's North and Northeast and the African roots of many inhabitants. It also has a vibrant business community: according to the 2014 Maré business census, the favela has 3,182 businesses and 38% of these are food and drink establishments.
Organized by local NGO Redes da Maré, the Comida de Favela festival showcases Maré's food scene, with free transport provided on weekends for visitors from the South and North Zones. The buses drop visitors at three different locations in the Maré favela, each with different participating restaurants to visit with dishes costing an average of R$15.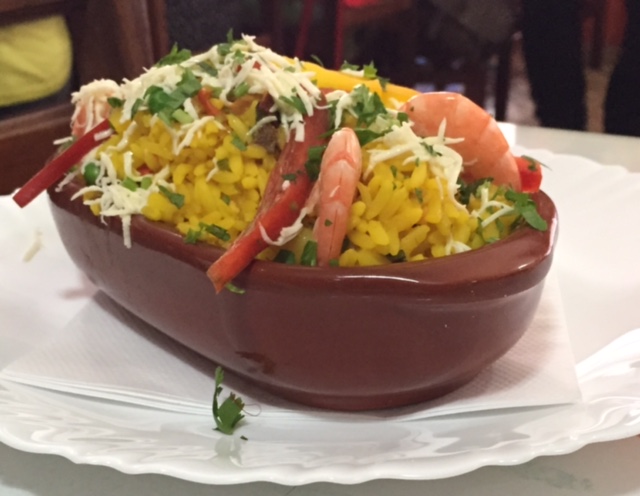 The restaurants involved were chosen for their local histories and worked with the organizers to craft a special dish that represents Maré's culture and cuisine. Restaurants are competing in two categories: best bar food and best street food. The top three winners of each category are selected by a special jury and the public for a cash prize of between R$800 and R$3,000.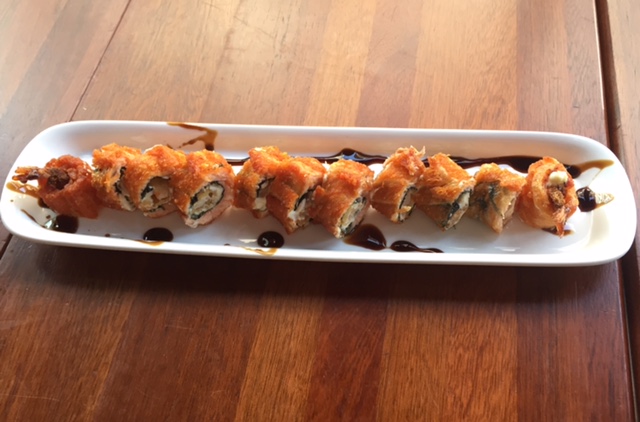 Boner Gourmet, a Japanese restaurant in Parque União, offered a sushi roll made with salmon, cream cheese, and shrimp called "Hot Gourmet." Chef Fabio Martins learned how to make sushi in his home town of São Paulo, which has the largest Japanese population outside Japan. He moved to Maré ten months ago and believes the Comida de Favela festival has been positive in breaking down the stigma usually associated with the favela. "It's been very good," he said. "It shows that the community does not only have crime."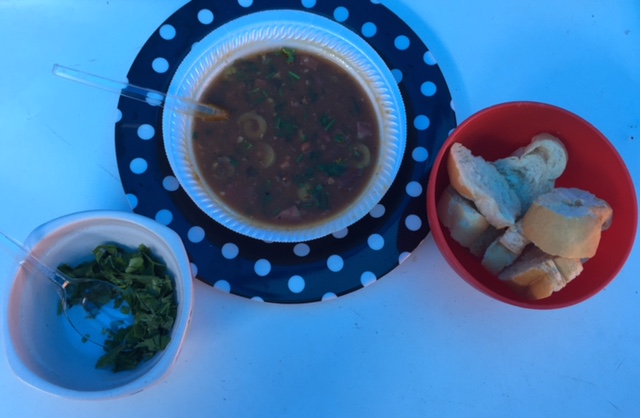 In Nova Holanda, Kiosque da Luci serves a spicy Mexican bean stew with minced beef developed by owner Felício dos Santos, resident of Maré for over 50 years. Inspired by a dish his daughter tasted at a party, Felício created the "Feijão Mexicano" and serves from the kiosk he has run for the last 15 years in the community's square.
"I knew that if [a Maré food festival happened], I wanted to participate," said Felício and explained that his intention was to give visibility to his business.
Other participating businesses include: Empadinha da Leandra in Baixa do Sapateiro which is serving their speciality mini chicken pies; Point de Maracarrão in Vila do João serving lamb croquettes with apple sauce; and Galeto Dourado in Parque União serving a seafood paella.
Visitors are invited to score the dishes and these votes along with those of a special jury will determine the winners to be announced at the closing ceremony on Saturday October 17. The closing event will take place at the Parque União square from 8pm and will feature a performance by famous samba musician Dudu Nobre.
Recognizing the diverse culinary scene of the favela and stimulating the local economy by attracting visitors has been one of the major objectives of the festival. Coordinator Mariana Aleixo explains: "Historically Maré's businesses developed from the need to supply the demands of the local population. With the festival, these same businesses have the possibility to increase the number of customers and increase profits."
For more information on the Comida de Favela festival, visit the website (in Portuguese) here.