Residents, students, and volunteers gathered in Vila Autódromo on Saturday, December 12 to measure the area that will become the community's daycare center. The daycare, or
creche
in Portuguese, is a fundamental part of Vila Autódromo's award-winning People's Plan, an upgrading project developed by residents in partnership with urban planning teams from the Fluminense Federal University (UFF) and the Federal University of Rio (UFRJ). Under the People's Plan, Vila Autódromo would receive improved infrastructure while coexisting alongside the Olympic Park. Executing this plan would cost an estimated R$13 million, 35% of what the city has already paid to evict residents.
Discussions for the People's Plan began in October 2011. Vila Autódromo residents and university planners presented the project at City Hall in August 2012. The People's Plan cited four pillars of upgrading the community: housing, sanitation, infrastructure, and environment. In December 2013 the People's Plan won the prestigious Deutsche Bank Urban Age Award and despite ongoing government pressure and evictions, the Plan has continued to evolve.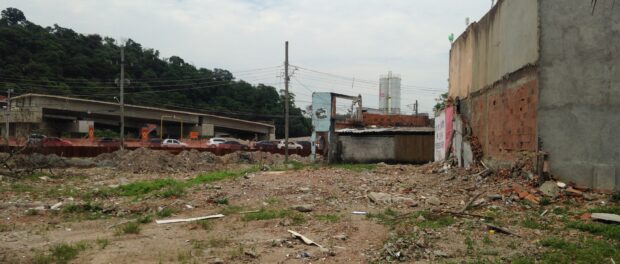 Despite continued removals through eminent domain, secret negotiations with the city, and lightning evictions, Vila Autódromo is rebuilding from the rubble left by government bulldozers. Maria da Penha, a vocal resident fighting eviction, said the daycare "would have been [built] in the old neighborhood association, but the government appropriated the land under eminent domain." The community has since decided to build the daycare next to the church, which lies in an area unmarked for government projects.
"We'll bring the daycare and the neighborhood association close to the church because the church has become a point of resistance," said Fernanda Santos, an architect and researcher at UFF. "[The daycare] is a symbol of the community's resistance and its desire for permanence."
The residents' association was in the midst of weekly fundraising events to build the daycare center back in 2009 when the decision Rio would host the 2016 Olympic Games was announced, leading the association to shift gears and focus on resisting eviction.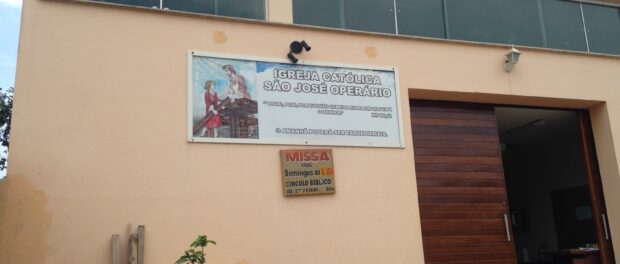 Only two of 58 houses placed under eminent domain in March now remain. Maria da Penha is one of the residents still holding onto her home. The other resident, Candomblé practitioner Heloisa Helena Costa Berto, has suffered the terror of the government's eviction process, yet believes in the community's permanence.
Heloisa sees the daycare, which is an investment in Vila Autódromo's children and future, as a victory. She says: "It stands against all the ideas and opinions of the people, politicians or otherwise, that bet against Vila Autódromo."