Starting on Friday May 6, the last house standing on Praia do Sossego, a traditional fishing community on the ocean-facing side of Niterói, the city east of Rio de Janeiro in the greater metropolitan region, could be demolished. An April 6 judicial decision established May 6 as a new deadline for the Mayor to deliver a resettlement plan for the residents, after which they can be legally evicted. As of May 4, residents have not yet been granted Minha Casa Minha Vida public housing units or a plan for resettlement within the area.
The community of Praia do Sossego has been living on the beach for more than 40 years, supporting themselves with small-scale, subsistence fishing. Since 1992, environmental conservation legislation has left the community under constant threat of losing their homes and fishing livelihood. Many claim the environmental agenda is thinly veiled real estate speculation.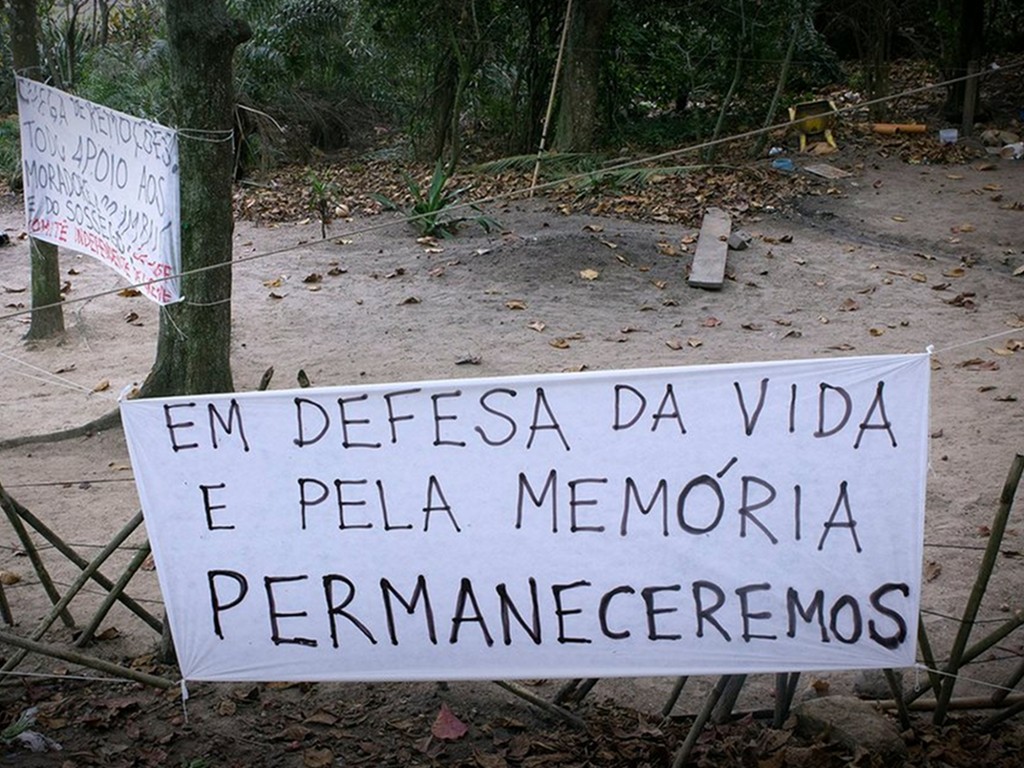 The small fishing community previously included three houses, five families, and 12 residents. However, after two homes were demolished in August 2015 for the creation of a municipal park, now only three families live in the last house standing, which the City of Niterói promised could stay.
The small favela first came under serious threat of eviction in 1995 when the area was officially deemed an Environmental Protection Area (APA) after a three-year provisory period. In 2007, President Luiz Inácio "Lula" da Silva's government passed Decree 6.040: Policy for the Sustainable Development of Traditional Peoples and Communities protecting the heritage and land use of indigenous, traditional, and quilombo communities granting the traditional fishing community of Praia do Sossego the right to practice their livelihood. Residents resisted eviction threats in 2004, 2011, and 2014.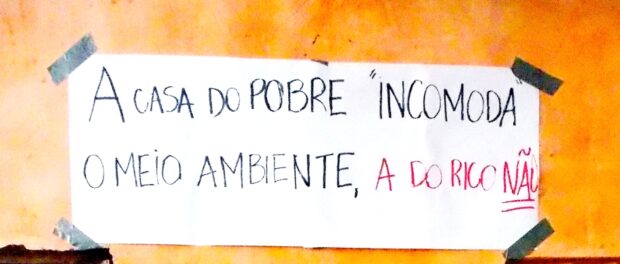 In July 2015, Judge William Douglas of the Fourth Federal Circuit issued the demolition order for the two houses in the Environmental Protection Area, and in August the demolitions were carried out with the Military Police, the Federal Police, and the Municipal Guard. The house currently under threat is not within the Environmental Protection Area.
In February 2016, a judicial decision called for the demolition of the last home in Praia do Sossego despite the fact that it is not within the Environmental Protection Area. Since the residents had not yet received other compensation or housing, at an April 6 hearing, Federal Judge Bruno Fabiani Monteiro extended the residents' right to stay in the house until May 6 and recommended that mayor of Niteroi Rodrigo Neves officially resettle the families close enough to the beach that they could maintain their fishing livelihoods.
As of now, the residents still have not been resettled and the potential demolition looms closer and closer.