Meet the candidates running for Mayor of Rio de Janeiro in the 2016 municipal elections on October 2 (with a run-off scheduled for October 30). Here they are presented in order of most to least popular according to a recent poll data published by DataFolha:
Marcelo Crivella, PRB (Brazilian Republican Party)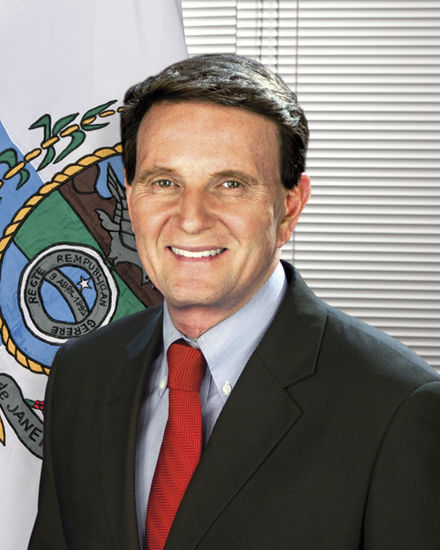 Crivella represented Rio state as a federal Senator between 2003 and 2010 and is an evangelical bishop. He speaks in support of a range of social programs and housing. He has been criticized for his relationship to the Universal Church of the Kingdom of God, which has been accused of illegal electioneering on his behalf, while Crivella himself has been investigated for sending money to tax havens through the Church. According to DataFolha, Crivella is leading the race with 31% of the vote.
Marcelo Freixo, PSOL (Socialism and Freedom Party)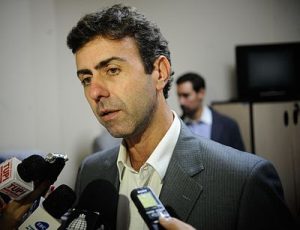 Freixo began his career as a school teacher and human rights defender before being elected State Deputy in 2006. Now in his third term as State Deputy, Freixo is current president of the Human Rights and Citizenship Commission in the Rio de Janeiro State Legislative Assembly (Alerj). During his last election in 2014 Freixo was elected with the most votes of any State Deputy in Brazil. He is best known for leading the successful 2008 Parliamentary Commission of Inquiry into Rio's militias, and as a result inspired the hero human rights defender in Brazil's biggest ever box office hit Elite Squad 2. With a mass campaign funded by small donations, popular with Rio's youth and cultural figures such as Chico Buarque and Caetano Veloso, and highly critical of Olympic investments in the city, he won 28% of the mayoral vote in 2012 and came second to Paes. Freixo has signed onto the civil society platform #Rio2017.
Jandira Feghali, PCdoB (Communist Party of Brazil)
Feghali is trained as a doctor and has been involved in politics since joining what at the time of the military regime was a clandestine Communist Party in 1981. She's most notable for pushing for women's rights over the decades, and has been instrumental in creating legal mechanisms to protect women against domestic violence. She finished in fourth place in Rio's 2008 mayoral elections, where she gained 9% of the vote and went on to serve as the city's Culture Secretary.
Pedro Paulo Carvalho Teixeira, PMDB (Brazilian Democratic Movement Party)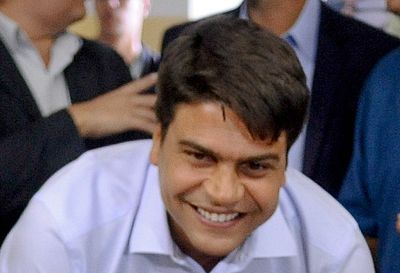 Teixeira is known as current Mayor Eduardo Paes' hand-picked successor, recently serving as Rio's executive secretary for Government Coordination with the PMDB party, but previously as State Deputy and twice as Federal Deputy for the state of Rio. He is most closely associated with the Barra da Tijuca area of Rio and is most famous for assaulting his wife, which he admitted to the public after she reported him to the police in both 2008 and 2010, yet today denies.
Flávio Bolsonaro, PSC (Social Christian Party)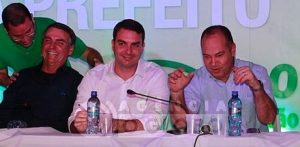 Bolsonaro is son of ultra-conservative federal deputy Jair Bolsonaro, and has served as Rio State Deputy since 2003. He and his father are associated with homophobic comments and support for the military dictatorship, including paying homage to the torturer of impeached president Dilma Rousseff during her impeachment proceedings. Bolsonaro has appeared in photographs with police accused of pedophilia. His campaign slogan is: "Rio needs force to change."
Índio da Costa, PSD (Social Democratic Party)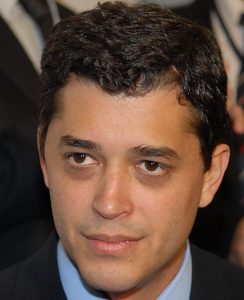 Da Costa, a lawyer, has been a political figure in Rio de Janeiro since the early 1990s. He served in Rio's City Council three times and most recently as Rio city's administrative secretary. When José Serra (PSDB) ran for president of Brazil in 2010, he selected da Costa as his vice.
Carlos Osório, PSDB (Brazilian Social Democracy Party)
Osório, a businessman, was current Mayor Eduardo Paes' transport secretary from 2012 until 2014, when he was elected a PMDB State Deputy for Rio de Janeiro. He left the PMDB in February 2016 to run for mayor of the city as a PSDB candidate. Osório has signed onto the civil society platform #Rio2017.
Alessandro Molon, REDE (Sustainability Network)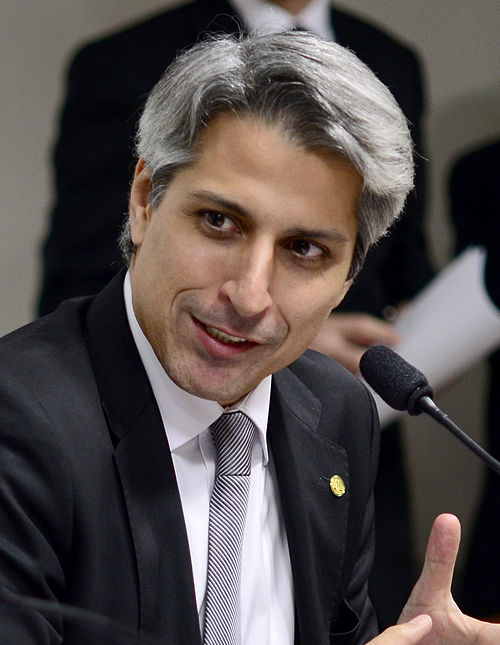 Molon, a broadcaster and teacher, began his political career serving as Rio State Deputy with the Worker's Party (PT) in 2002, where he continued for a second term and as leader of Rio de Janeiro's Human Rights and Citizenship Commission. In 2010 he was elected Federal Deputy where he authored the famed Marco Civil Brazilian Civil Rights Framework for the Internet initiative, which protects net neutrality, freedom and privacy of web users. He left the Workers Party, the party of Dilma and Lula, in September 2015 because he felt it was too "difficult to make the necessary changes to the party." Molon has signed onto the civil society platform #Rio2017.
Cyro Garcia, PSTU (United Socialist Workers' Party)
Garcia, an ex-banker and socialist activist, helped found the Worker's Party (PT) and Unified Worker's Central Union (CUT) in the 1980s. He has been a member of the PSTU since the party's founding in 1994, and says he wants to "transform Rio for the workers" and feels that the Workers' Party "has done a great disservice to the Left." This is Garcia's fourth time running for Mayor, winning 0.39% of the vote in 2012 (which translates to 12,596 votes in total).
Carmen Migueles, NOVO (New Party)
Migueles is a sociology professor at the Getúlio Vargas School of Public Administration. She has taught in public management development programs and says she's running because "there are a lot of competent people trying to do a good job, but without support to move forward." She "believes it is important that ordinary citizens take a greater role in politics."
Thelma Bastos, PCO (Workers' Cause Party)
Bastos is a teacher. According to Datafolha's polls, she is the least popular candidate and has yet to attract voter support.
The first round of elections to decide Rio de Janeiro's next Mayor will take place on October 2 2016. The list of candidates and a policy comparison tool is available at prefeito2016.com.