Following a local debate in Maré on September 15, Rio's mayoral candidates attended a debate with favela residents from across the city on September 18 at the historic Samba Museum in Mangueira. Over 400 people came to hear the candidates respond to questions from favela residents. All 11 candidates were invited to the event, with eight confirming and six actually attending the debate. The six candidates in attendance were Alessandro Molon (REDE), Jandira Feghali (PCdoB), Marcelo Crivella of the Brazilian Republican Party (PRB), Marcelo Freixo of the Socialism and Freedom Party (PSOL), Carmen Migueles of the New Party (NOVO), and Cyro Garcia of the United Socialist Workers Party (PSTU).
Evangelical bishop Crivella was the first of the candidates to arrive, and was greeted with enthusiastic applause and cheering from the crowd. Throughout the debate, he received the most applause, even before he actually spoke. Crivella is currently ahead in opinion polls with 27% of the vote. The crowd was also particularly receptive to Jandira and Freixo, and applauded their responses increasingly as the debate went on.
Agência de Notícias das Favelas (ANF), a favela news agency founded in 2001 that works to stimulate integration and exchange of information between favelas, organized the debate. ANF selected five topics for the debate–culture, sport and leisure, education, infrastructure, and health–and each candidate responded to one question from each topic. Residents in favelas across Rio submitted questions to ANF beforehand for each of the topics.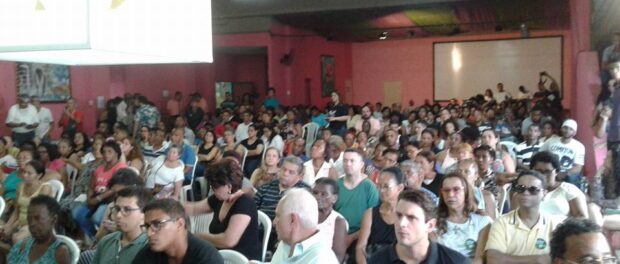 Questions regarding culture focused on funk music, government investment in cultural preservation and promotion, and the occupation of the Ministry of Culture, known as OcupaMinC. Molon and Freixo, who received questions about funk, both emphasized the importance of funk and its place in Rio culture. Jandira gave Little Africa and the Port Region as examples of areas where culture should be preserved. Crivella, when asked about OcupaMinC, a protest movement against President Temer's attempt to close the Ministry of Culture, did not at first recognize what it was.
With respect to education, the importance of daycare arose frequently. Questions demonstrated that residents were concerned about opportunities for children, and on a practical level need somewhere for their children to stay during the work day. The importance of daycare and education in general also came up several times when candidates were questioned about public security. For Carmen, the greatest failure with respect to security was the failure to protect children. Jandira said keeping children in school during the day would be one of the most helpful proposals with respect to security.
Questions about healthcare demonstrated that favela residents were concerned with lack of capacity and unequal access to healthcare. Freixo and Garcia both said that when the federal government fails to manage their clinics, the municipality should take over running them. For Jandira, a medical doctor, inequality in access to healthcare reflected unequal living conditions across the city. Infant mortality, for example, is higher in favelas.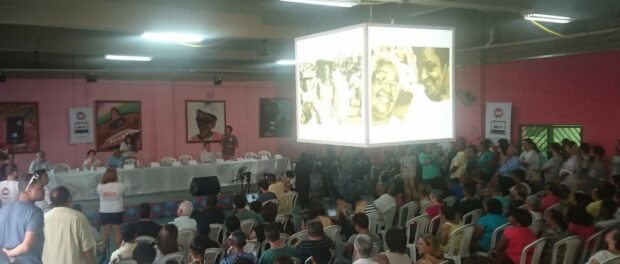 Finally, with respect to infrastructure, candidates emphasized the importance of including favela residents in decision making. As an example, Molon gave Rocinha residents' successful rejection of a proposal to construct a cable car there.
As the mayoral election draws closer, how the candidates interact with and respond to concerns of those most traditionally neglected by the government–the city's favela residents–is crucial.