On October 4, the Public Ministry of Rio de Janeiro State filed an official complaint against the two Military Police officers suspected of murdering 23-year-old Jaison Caique Sampaio do Santos and the attempted murder of his brother Jedson Allison Sampaio dos Santos in June in Trindade, Paraty, a municipality in Rio de Janeiro state. The officers Cláudio Antonio da Fonseca, known as "Godo," and Udson de Oliveira are being charged with homicide and attempted homicide.
Early morning on June 2, Jaison and his brother Jedson were shot in their home in a rural area of the Trindade beachfront community. Jaison was killed, but Jedson managed to escape. According to the Public Ministry, the two Military Police officers were illegally working as private security guards for real estate company TDT, Trindade Desenvolvimento Territorial, which has been in a land dispute with traditional residents of Trindade for decades.
Trindade was a caiçara traditional fishing community, and many residents still identify as such, although recently Trindade, with its picturesque beaches, has turned into a tourist hotspot. TDT had armed representatives in the community and tensions between residents and TDT representatives mounted over time, culminating with Jaison's death.
In response, community members expelled the remaining TDT representatives. They reclaimed the space occupied and turned it into a community center, an action approved by the mayor of Paraty. In late June, a public hearing was organized by the Human Rights Commission of the Rio de Janeiro State Legislative Assembly (Alerj) for residents to voice their complaints and demand justice in the wake of Jaison's death.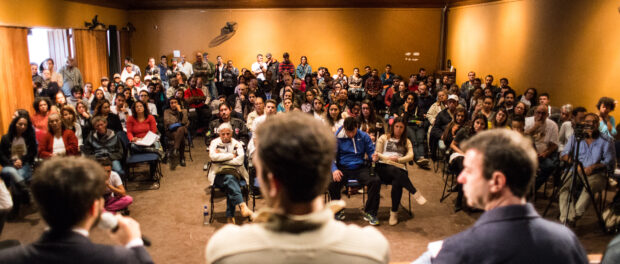 The officers turned themselves in to the 167th Police Station (Paraty) and were held by the Military Police of the State of Rio de Janeiro (PMERJ) for 72 hours before being released and placed on administrative duty.
At this time, the complaint filed by the Public Ministry must now be picked up by the courts and would then proceed to trial. If convicted, the officers could face up to 20 years in prison.