First 'Yes To Racial Equality' Forum Brings Together Corporations to Debate Racial Equality in Brazil
The first Yes To Racial Equality Forum was hosted at the Museum of Tomorrow on October 26. The event aimed to discuss racial equality in corporations and the inclusion of the black population in the labor market and in education.
The Forum was organized by the Instituto ID_BR (Identities of Brazil Institute), a non-profit organization committed to the development of human rights and focused on racial equality.
On the event's opening day, the Cais do Valongo bid to be a World Heritage site was presented by anthropologist Milton Guran. Considered one of the main ports of entry of the slave trade, where one million enslaved Africans disembarked in Rio de Janeiro, the Cais do Valongo was elevated to Cultural Heritage Status by the City's Instituto Rio Patrimônio da Humanidade (IRPH) on November 20, 2013, and its candidacy for World Heritage site has been accepted by UNESCO. Their decision is expected in June 2017.
In Brazil more than half the population is black, however racial inequality among whites and blacks is alarming.
Luana Genót, founder of the Instituto ID_BR presented the Yes to Racial Equality seal and affirmed that "debating racial equality with companies is urgent."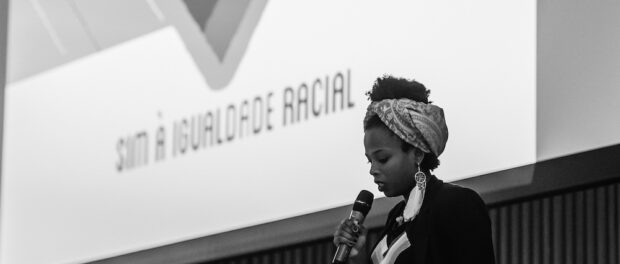 Companies such as White Martins, Schneider Electric, Great Place to Work, Coca-Cola, Google, Rede Globo, Instituto Ethos, Locomotiva Instituto de Pesquisa and Rio+ B explained their positions in relation to the issue of race.
The event included three debate tables on the theme. At the first discussion, titled "Racial equality in administration and corporate organizational culture," representatives from White Martins and Schneider Electric participated. According to Carolina Werneck, communications manager at White Martins, "the strategy for valuing diversity at White Martins contributes directly to the company's strong competitiveness in the market. We provide innovation and high productivity, which are fundamental to generate excellence within our administration, quality in our products and services, and a relationship with our clients marked by trust."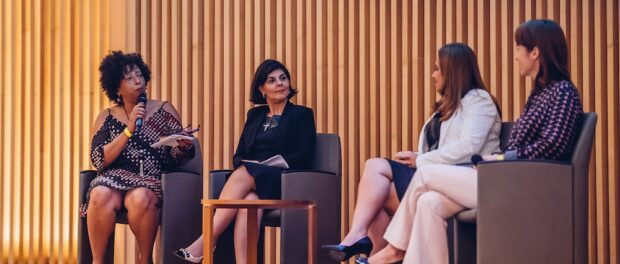 At the second discussion titled "Good practices: successful cases and next challenges in the promotion of racial equality," representatives of Coca-Cola and Google were present. Christiane Pinto from Google presented the AfroGooglers program, which promotes training for black youth to be able to work at the company.
The last discussion titled "From theory to practice of Yes to Racial Equality: an action plan and indicators of impact," featured Instituto Ethos, Locomotiva Instituto de Pesquisa and Sistema B. Renato Meirelles from Locomotiva presented research data such as the representation of 0.6% of black women in large companies.
For Gabriela Valente from Sistema B, the indicators for measuring action towards the promotion of racial equality will only be effective when the black population is in the same place to discuss it.
The first Yes to Racial Equality Forum had some initial victories like: the increase in the number of full scholarships in English courses for black students at language tuition company Cel Lep; companies like Serasa, Brownie do Luiz, Karamello Rio and Fundo HIG/Cel Lep who said yes to racial equality; Sistema B committed, along with with ID_BR, to study ways of engaging B Corps in racial equality; and the Museum of Tomorrow committed to hosting the event for the next edition in 2017.
Thaís Rosa Pinheiro has a Masters degree in Social Memory from UNIRIO and is the founder of the community-based tourism agency Conectando Territórios.