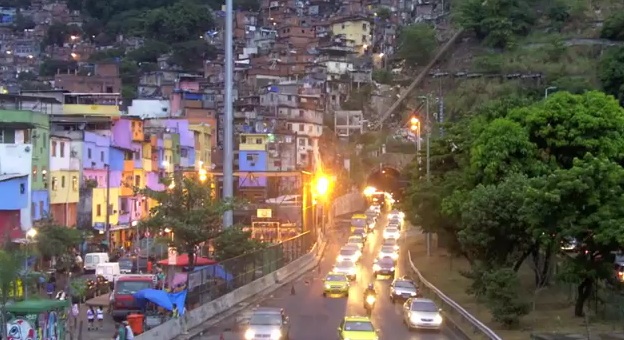 Located at the Rocinha Sports Center, Manel Costa runs his 'Acorda' (Wake Up) capoeira school, where he trains over three hundred students from the community of Rocinha.
The group started in October 2004 and has been growing, expanding their work to various communities, training students in the Brazilian martial art that combines elements of dance and music. Manel and his teachers run classes in the communities of Rocinha, Berimbau, Maculele and Samba de Roda and also have branches in the cities of Petrópolis and the state of Minas.
Along with capoeira, the Acorda school runs youth tutoring, foreign language classes, theater classes, drumming lessons, traditional dance classes and cultural tours. The group's goal is to show youth from low-income communities that they can lead a good life, and with perseverance achieve their dreams.
With 30 years of experience, Manel heads the school teaching students ranging from three to adulthood. He is supported by ten instructors, advanced students who have traveled to countries like China and Angola, putting on capoeira presentations. Mestre Manel is in his 50s and has 3 sons, all of whom play Capoeira.
In this video Manel talks about what the famous Brazilian martial art offers his students, from health benefits to dedication and discipline. He goes on to describe how he and capoeira have brought the community closer together and how he would like to see other community leaders do the same, in order to strengthen the community and create a better future for the children.
There is also reaction from two of the children from school who describe why they like capoeira and what they gain from it: