For the original article in Portuguese by BBC Brasil published in Folha de São Paulo click here. 
A group of Indian architects wants to import lessons learned in Brazilian favelas to Mumbai in order to improve living conditions in poor regions of the Indian city.
Architects and planners from the Institute of Urbanology – a foundation based in Mumbai dedicated to research and dissemination of ideas on urbanism – believe that several of the Indian government's initiatives to rebuild housing ended up producing only corruption, decrepit buildings, and miserable neighborhoods.
In some cases, the living conditions of residents in the new blocks even worsened when they swapped their shacks in the slums for these new apartments.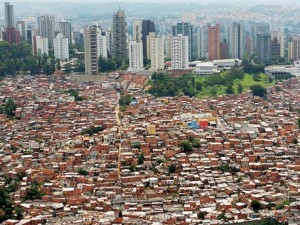 The Indian architects visited the Paraisópolis favela in São Paulo this year and grew excited by what they saw. Instead of destroying existing homes and building new housing, the majority of slum dwellers applied a jeitinho (a uniquely Brazilian expression, meaning ingenuity born of need; or taking advantage of flexible rules) to their own homes.
According to professionals at the Institute of Urbanology, it is much more effective to improve housing conditions than simply to destroy entire slums.
'TOOL-HOUSES'
Matias Echanove, a member of the academic urbanism collective Urbz, involved in the Paraisópolis trip, identifies four problems in the construction of new housing to replace slums.
First, to keep the apartments affordable, builders need to greatly reduce work costs, a factor which compromises the quality of material used.
Another problem is that the housing ends up with what Echanove calls "tool-houses" – homes that double as business establishments.
"When people lose their homes in the communities, they also lose their businesses. For the local economy, this may be a bad thing," said Echanove to BBC Brazil.
The third factor is social interaction, which is compromised as people interact in residential buildings less than in communities like favelas.
"(In public housing) it is possible to feel even more insecure than in the favelas. The informal communities in Mumbai have something planners call 'eyes on the street'. That is, there is always someone roaming the streets," says the urbanist.
"One thing that caught our attention in Paraisópolis is that in parts of the favela we had a greater sense of security than in other parts of São Paulo, like downtown, where there were a number of drug dealers and drug users. In the favelas, there are more families and workers circulating, which makes the environment more enjoyable. "
Finally, the urbanist believes that formal building construction leads to corruption.
"The construction industry is always one of the most corrupt in the economy. In general, it is always the same players who win public contracts."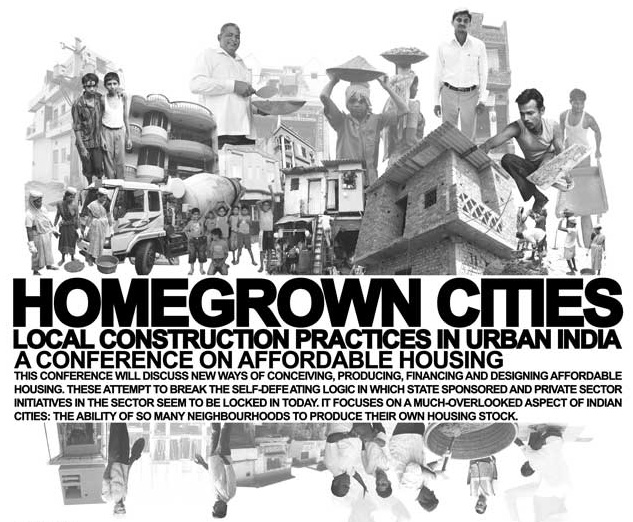 ADVANTAGE
Another advantage observed by planners on their visit to Paraisópolis is what professionals call "incremental development" – residents using their incomes to improve their own houses, building more floors on a house and puxadinhos (irregular additions).
"We have seen pretty curious cases in Paraisópolis, such as a resident who (incrementally) improved his home over an 18-year period. This forms a much richer cycle of urban and economic development."
He recognizes that there are serious problems in the favelas, especially when the government does not provide good roads, sanitation and electricity. Another flaw is that the favelas without any urban planning – especially those built in areas at risk – are more vulnerable to environmental events like flooding. To Echanove, however, this can be resolved with works from authorities and not with the removal of favelas.
Lessons can be harnessed in places like Dharavi, one of the five largest slums in the world, whose total population is estimated at between 600,000 and 1 million people.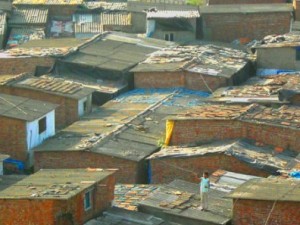 DHARAVI-PARAISÓPOLIS SCHOOL
The Institute of Urbanology plans a series of workshops and discussions in June 2013 on the experiences of architecture in India and Brazil. With the support of the City of São Paulo and the cement multinational Lafarge, professionals will spend two weeks in Dharavi and two weeks in Paraisópolis for an event named Dharavi-Paraisópolis School of Urbanology.
"Construction workers and slum dwellers will teach planners, architects and politicians some of their techniques. We want to reverse the traditional hierarchy of public authority and show that we have things to learn as professionals," said the director of Urbz.
This year, the Indian organization took students from the prestigious college Sir JJ College of Architecture, from Mumbai, to Brazil, where they spent time observing the techniques developed by masons in Brazilian favelas. This week an exhibition was launched with photos taken in the São Paulo favela.