A majority of the world's population now lives in urban centers. As we have distanced ourselves from rural life, many people have lost direct contact with agriculture and the process of growing food. Open spaces are becoming more and more scarce in our urbanizing world.
In the case of Rio de Janeiro, even while living in a tropical country blessed with lush vegetation, few have the ability to enjoy the nature around them. We buy unknown goods that are already packaged, often contaminated with toxic chemicals. Organic goods are still inaccessible from a logistical and financial standpoint for a large part of the population, especially favela residents.
Nevertheless, health begins with good eating habits. It is essential to know more about nutrition and the process of food cultivation and industrialization. The lack of access to information about nutrition, both in schools and at home, makes it difficult to develop healthy eating habits. Therefore, home and community garden initiatives have grown to meet the rising demand for access to information and food.
Urban agriculture is the process of cultivating and distributing food products, using human resources and local materials from the urban area where the gardening takes place, and is split into two categories: intra-urban, which describes gardens found within urban areas, and peri-urban, which are gardens that occur on the periphery of metropolitan centers. Urban agriculture is generally executed in small areas like backyards, terraces, or patios, with the purpose of subsistence or small-scale sale in local markets. There are, however, more ambitious urban farming initiatives in community lots and undeveloped public spaces. Urban agriculture offers the potential of producing high-quality food at an affordable cost, especially for populations with low access to these resources. The practice also promotes socio-economic development and food security, as well as improving environmental resilience by conserving biodiversity and decreasing pollution.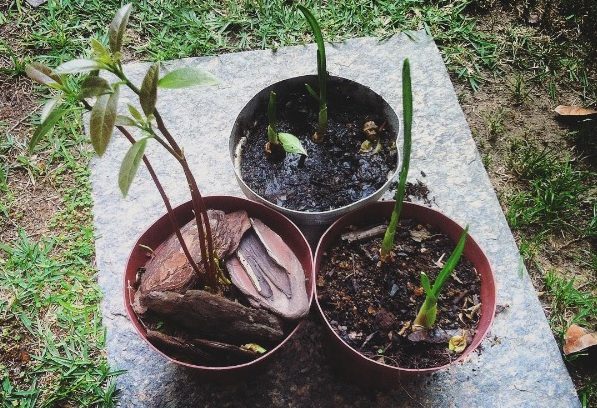 Often, favela architecture is extremely dense and appears to lack the necessary space for recreation or urban gardens. However, space can be improvised from any sunny surface to fit the needs for a planting area, for example the typical favela rooftop terrace, or laje, that is flat and receives sun. Where this possibility doesn't exist, vertical gardens can be established on walls with supports for the cultivation of seedlings. A basic home composting system can be set up with dirt and organic food scraps from family meals, which also conveniently decreases the amount of trash generated by the community. There are many simple techniques to facilitate the practice. The Vale Encantado's sustainable sanitation serves as an example of how much a community can do even in the absence of public services from the city.
Talking to neighbors about the advantages of having a farm and producing food within the community is just the beginning. Beyond this, individuals can take personal initiative to try cultivating herbs on a small scale, and afterwards expand to grow a wide variety of plants and learn more about each species. If the experiment works, individuals can recruit other community members using this experience, since sharing experiences is important for reaching out past the individual level.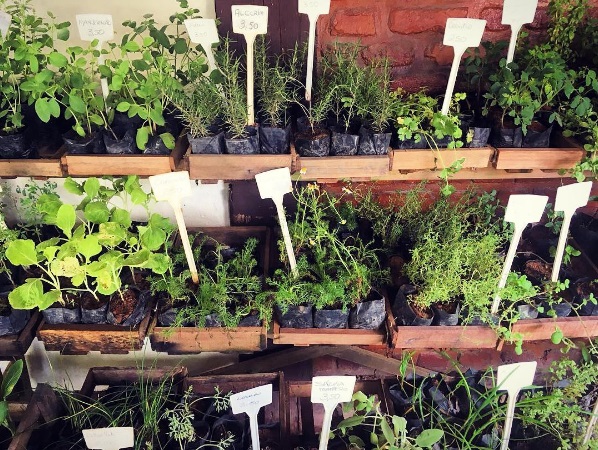 The project Favela Orgânica, located in the communities of Babilônia and Chapéu Mangueira in Rio de Janeiro's South Zone, was started in 2011 with a small budget and the objective of teaching the public to enjoy all parts of their vegetables and fruits. Beyond hosting classes on conscious consumption, alternative gastronomy, and homemade composting, Favela Orgânica promotes home garden initiatives within favelas to show that everyone is capable of growing food at home, if they nature and the seasonal cycle. The project has already carried out workshops in other Brazilian states.
Gardens at the community level reinforce community solidarity and a sense of collectivity: children and older people can equally participate in every process, and thus learn from and teach others about the importance of knowing and cultivating one's own food. In this way, everyone can enjoy the harvest while learning more about nature, which species can grow during different seasons, and which species promote health.
The 2012 documentary Favela as a Sustainable Model highlights the strong sustainability principles which already exist in favelas. Many of these are still relatively unknown.
One can go to organic markets in various parts of the city to get information about organizations that teach gardening and agriculture techniques, distribute seeds and seedlings, and organize collective planting efforts and workshops.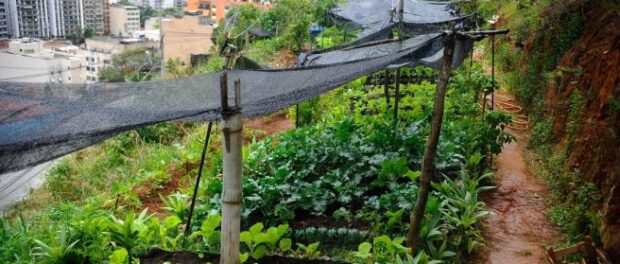 The project Hortas Cariocas, created by the City of Rio de Janeiro, invests in urban agriculture and already administers over 30 gardens implemented in public spaces (17 of which are located in schools) in various favelas across the city. The urban farms distribute half of their crops to neighborhood schools and to low-income families identified by the local Residents' Association. The other half is sold and the profits divided amongst the workers, who are exclusively former prison inmates. The city provides seeds, uniforms, individual protective gear, farming equipment, and organic fertilizers. Each collaborator and coordinator of Hortas Cariocas receives a monthly stipend for taking care of administrative tasks. The project aims to promote agriculture in the short-term, while planning for the project's long-term profitability and self-sufficiency from municipal financial support.
In Manguinhos, located in Rio de Janeiro's North Zone, a large public infrastructure project has been launched with a focus on roads, trash collection, water, and sewerage. In this process, workers removed a layer of contaminated soil that was used to prevent weeds and mud. Removing the gravel from this layer cleared the area to accommodate soil, seedlings, compost, and a water drainage system. Today the site is home to the largest community garden in Latin America. The environment hosts 300 flower beds, with 160 more in progress. Twenty-seven gardeners are responsible for the project, none of whom had prior experience in gardening before the project started.