On January 9, 2018, hundreds gathered in Cinelândia in downtown Rio de Janeiro to protest the closing of the Casa do Jongo da Serrinha. The cultural center is located in Madureira in Rio's North Zone, where the Serrinha favela has nurtured and preserved the Afro-Brazilian dance and percussive traditions of jongo for decades. The Casa do Jongo has hosted percussion, singing, dancing, and sports classes in addition to film screenings, performances, and other cultural events. Although the center itself is only a few years old, the Jongo da Serrinha group was recognized by Brazil's National Historic and Artistic Heritage Institute (IPHAN) in 2005 for dedicating 50 years to preserving jongo as important cultural heritage.
Jongo da Serrinha has received municipal funding since 2000 and the previous administration had expanded that support in order to finance the Casa. After his first year in office, evangelical bishop and now Mayor Crivella's government has become widely associated with imposing his religious values through the funding and defunding of traditional expressions of culture, even carnival. As part of this movement, the City announced in October of last year that it would end funding for Jongo da Serrinha, and the Casa was forced to shut its doors indefinitely at the start of this month.
Photographer Ellis Rua captured scenes from Tuesday's protest for RioOnWatch:
The Crowd
The crowd surrounds a woman and boy dancing jongo, a traditional dance from southeast Brazil that dates back to slavery with influence from West Africa.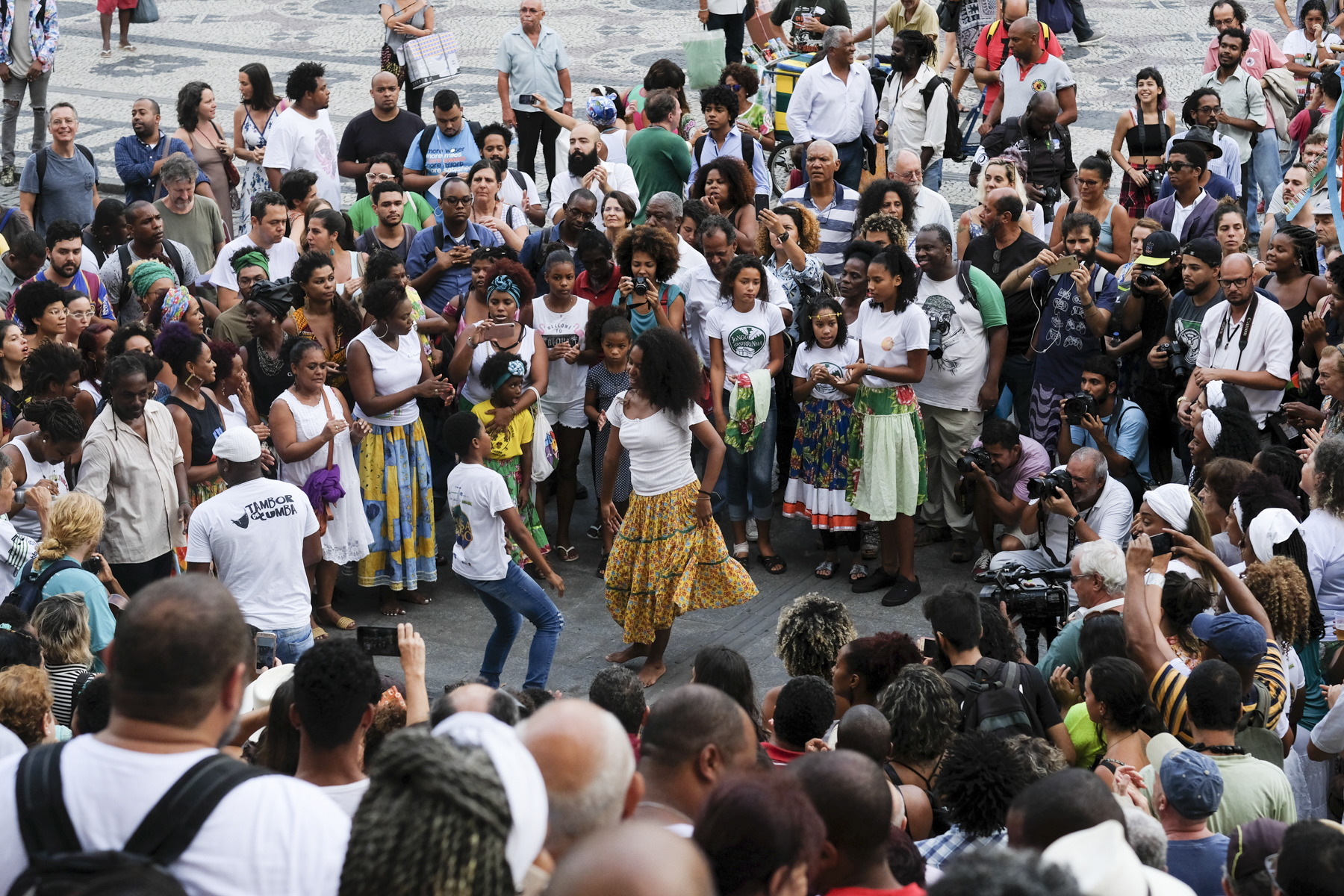 Transfixed
A boy watches from above, high on the steps of the City Council building at Praça Floriano (Cinelândia) in downtown Rio de Janeiro.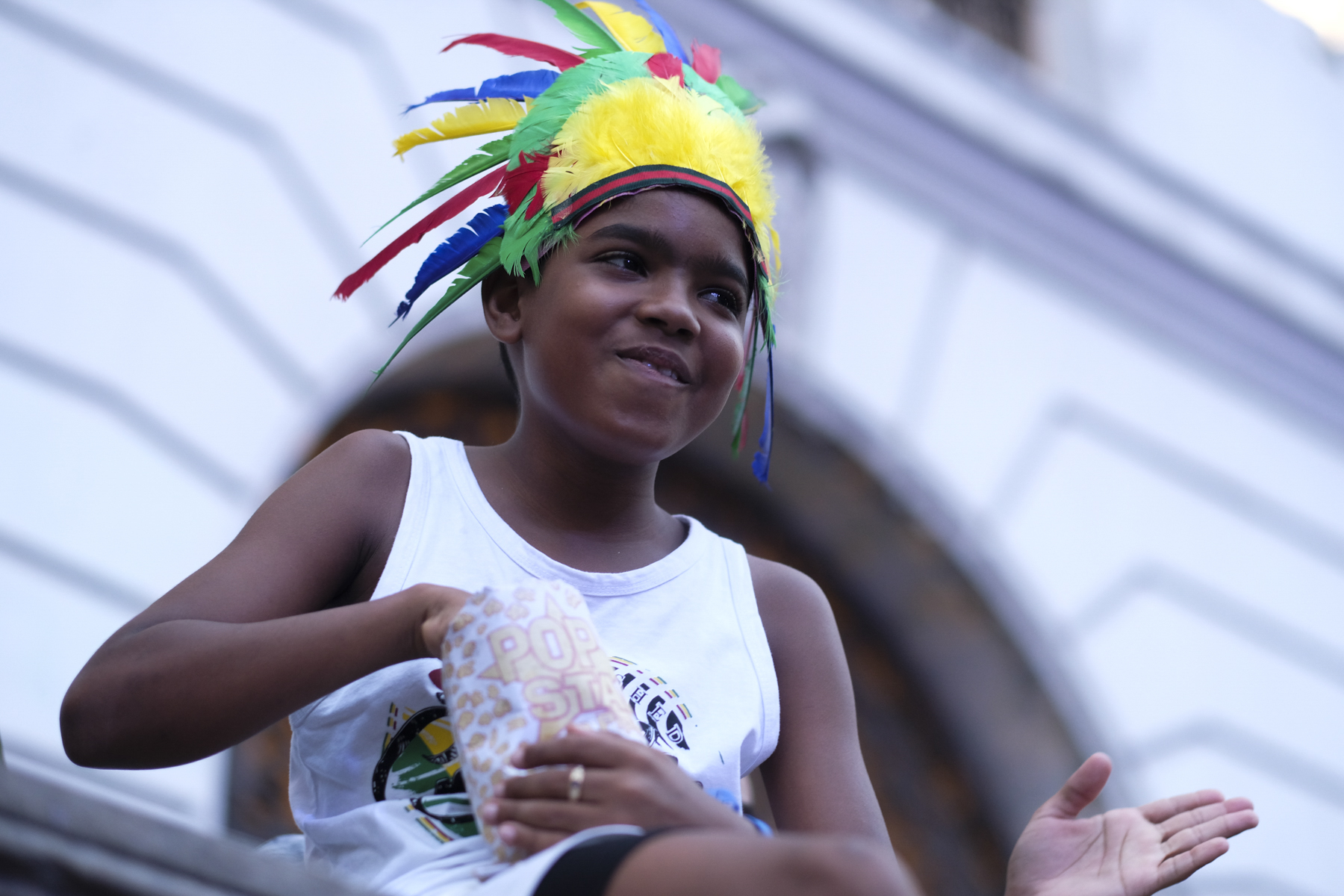 Iconic Women Warriors
97-year-old Maria de Lourdes Mendes, the oldest member of the group, which includes several powerful women in their 90s, claps as percussionists drum during the jongo circle.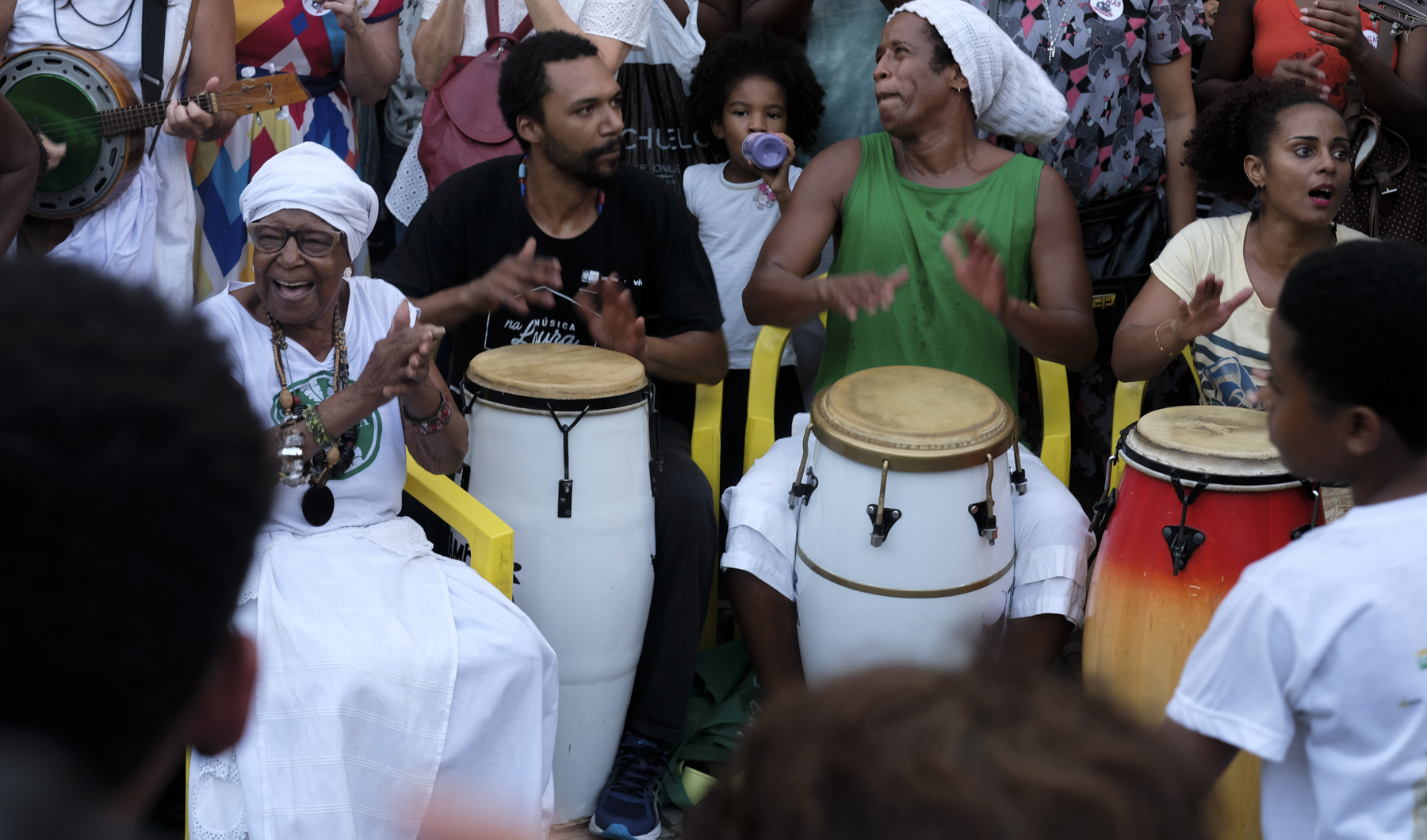 Twists and Turns
A woman twirls as she dances with her partner.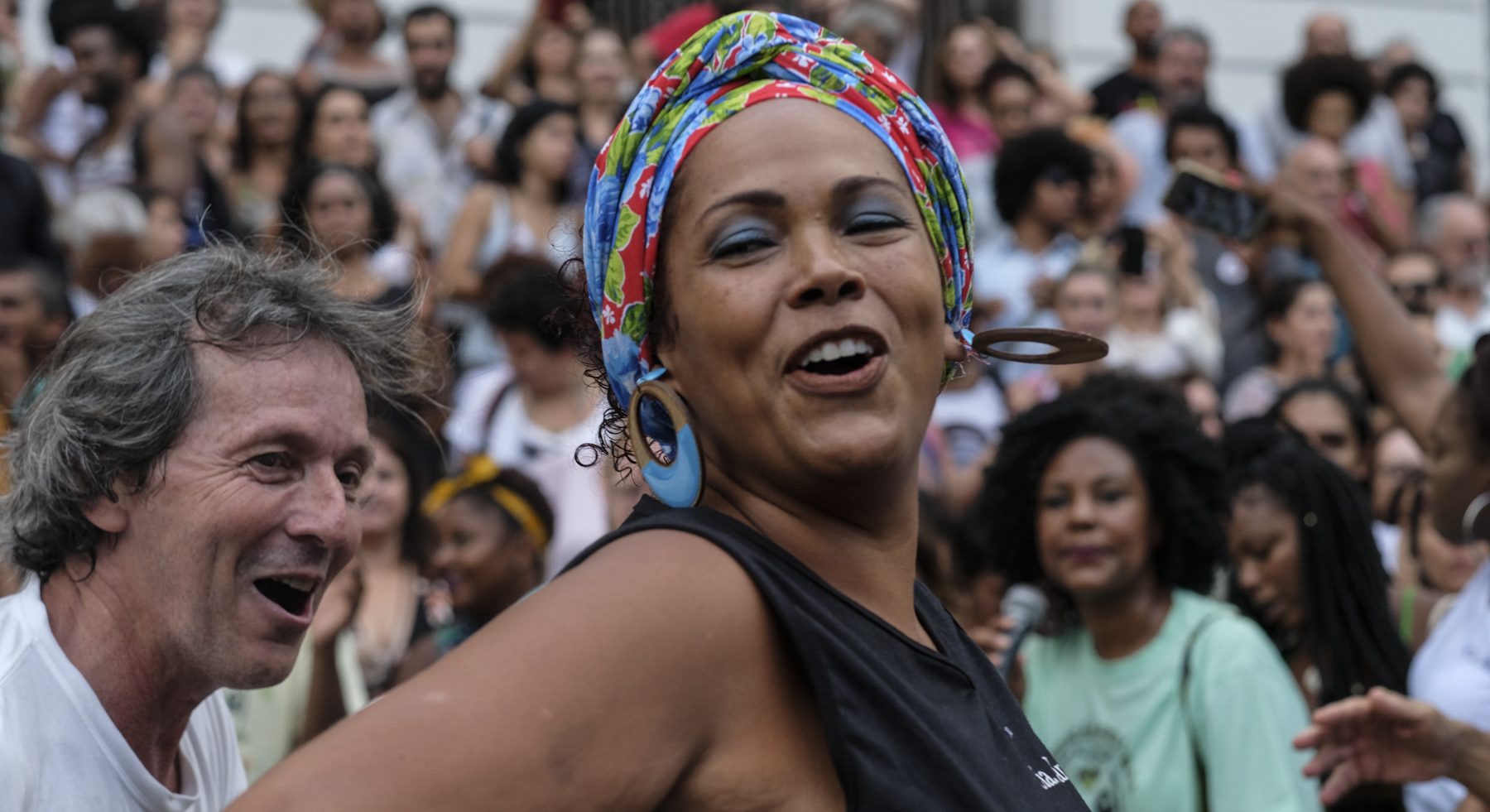 Ageless
Young children stop to observe the dancers and musicians.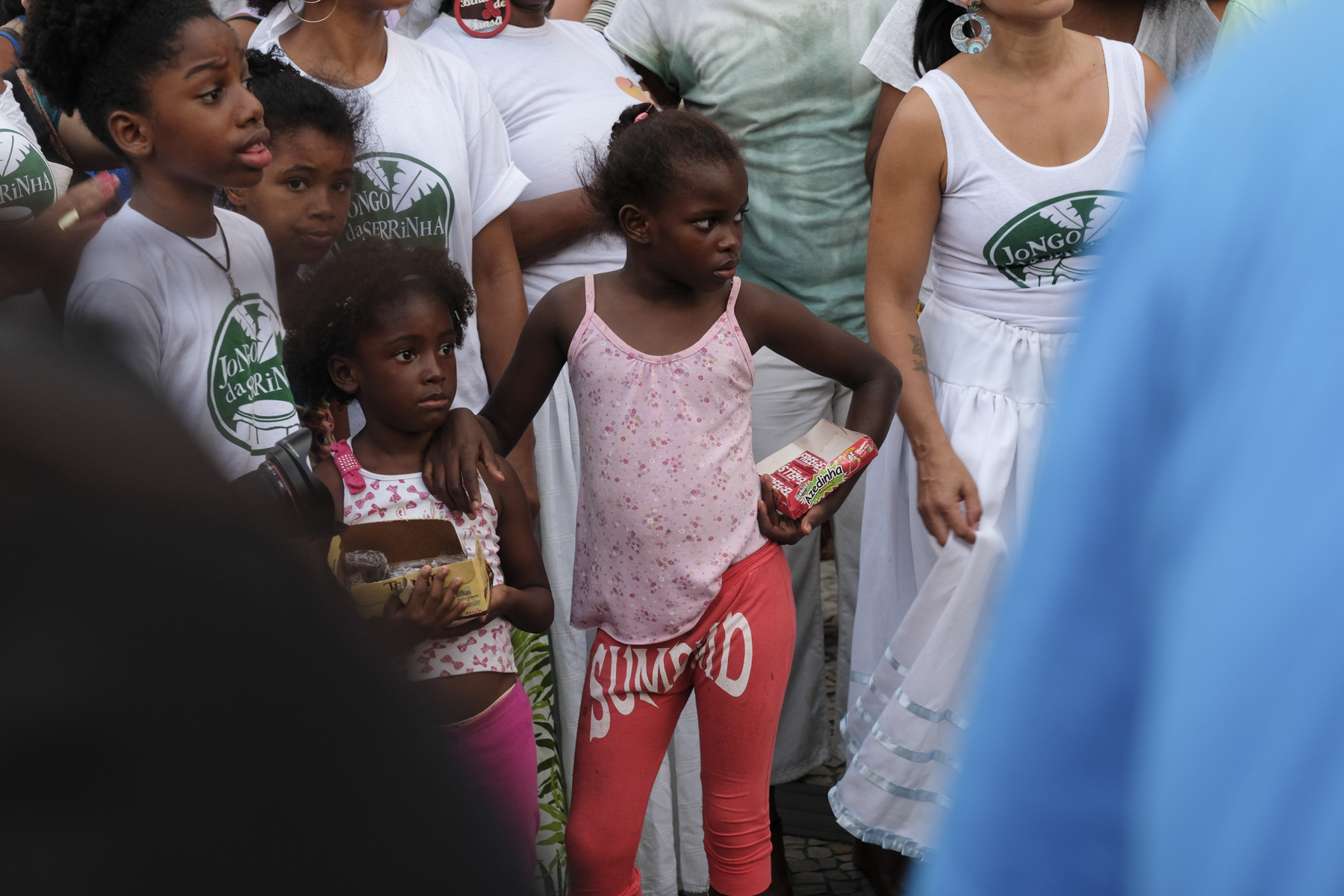 Powerful
Flavia Sousa, an actress and founder of the Associação Cultural Grupo Afrolaje, is interviewed by a reporter.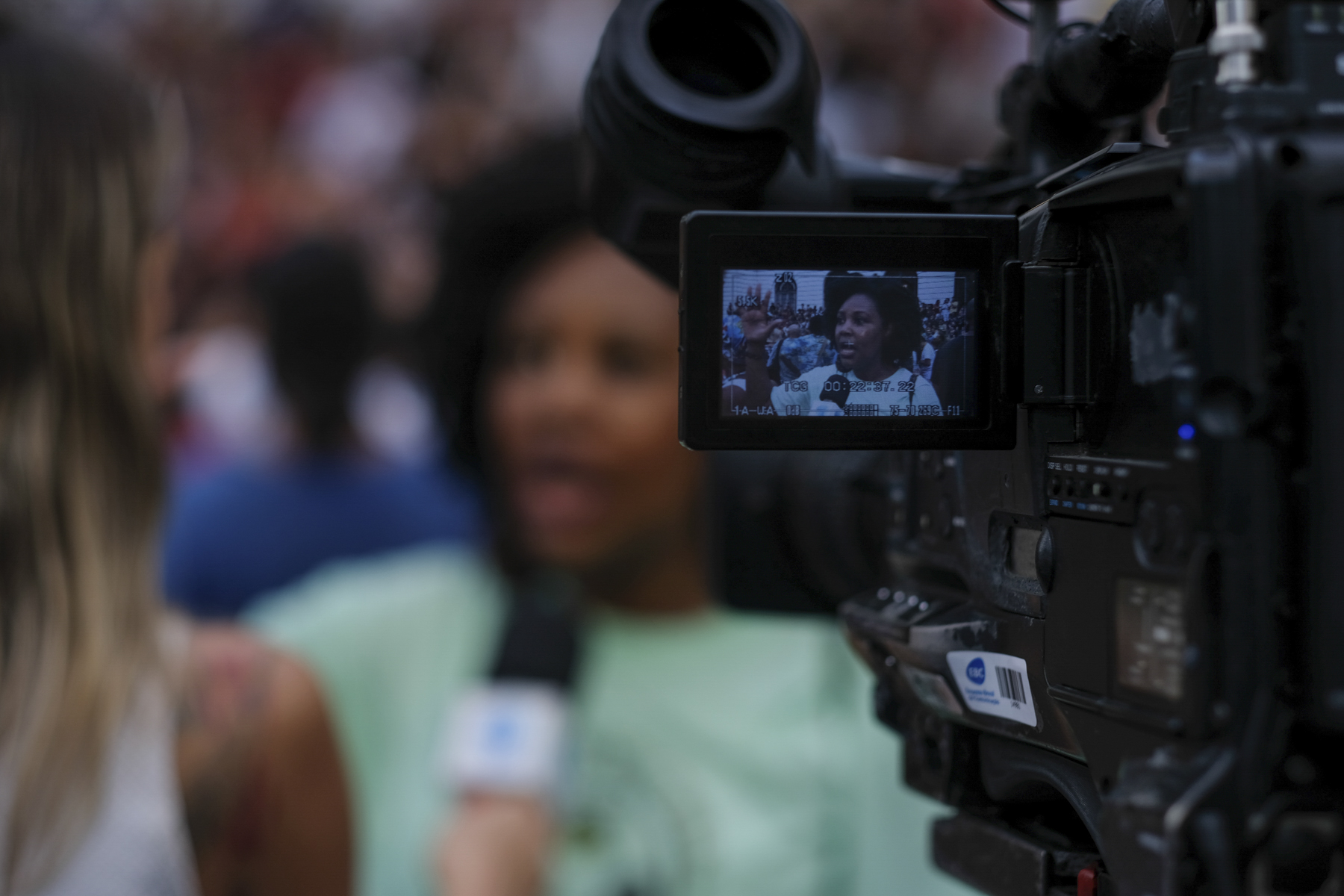 At Least a Glimpse
A girl stands by her mother's waist as the night comes to an end.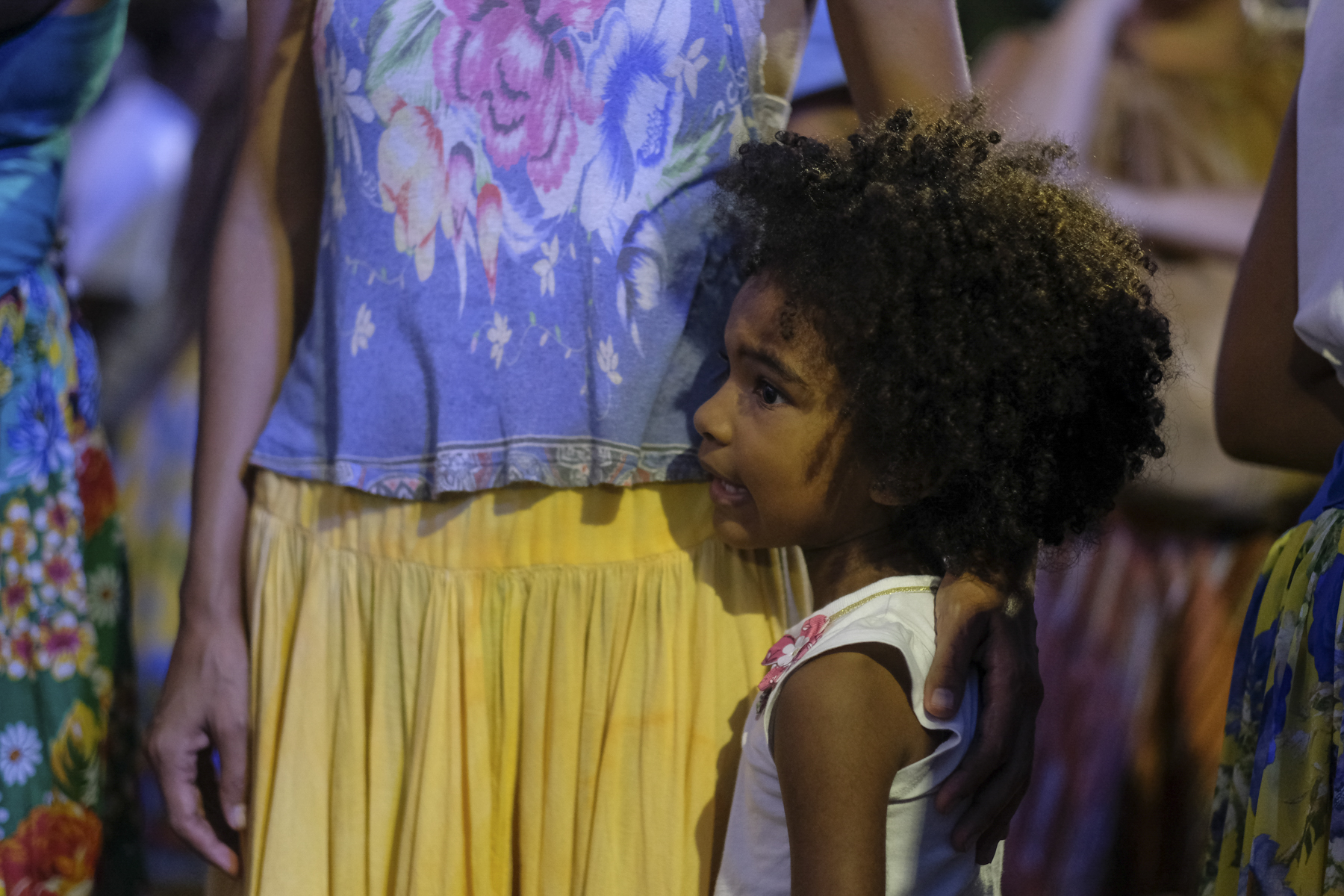 Representation
A woman gazes down at the jongo circle.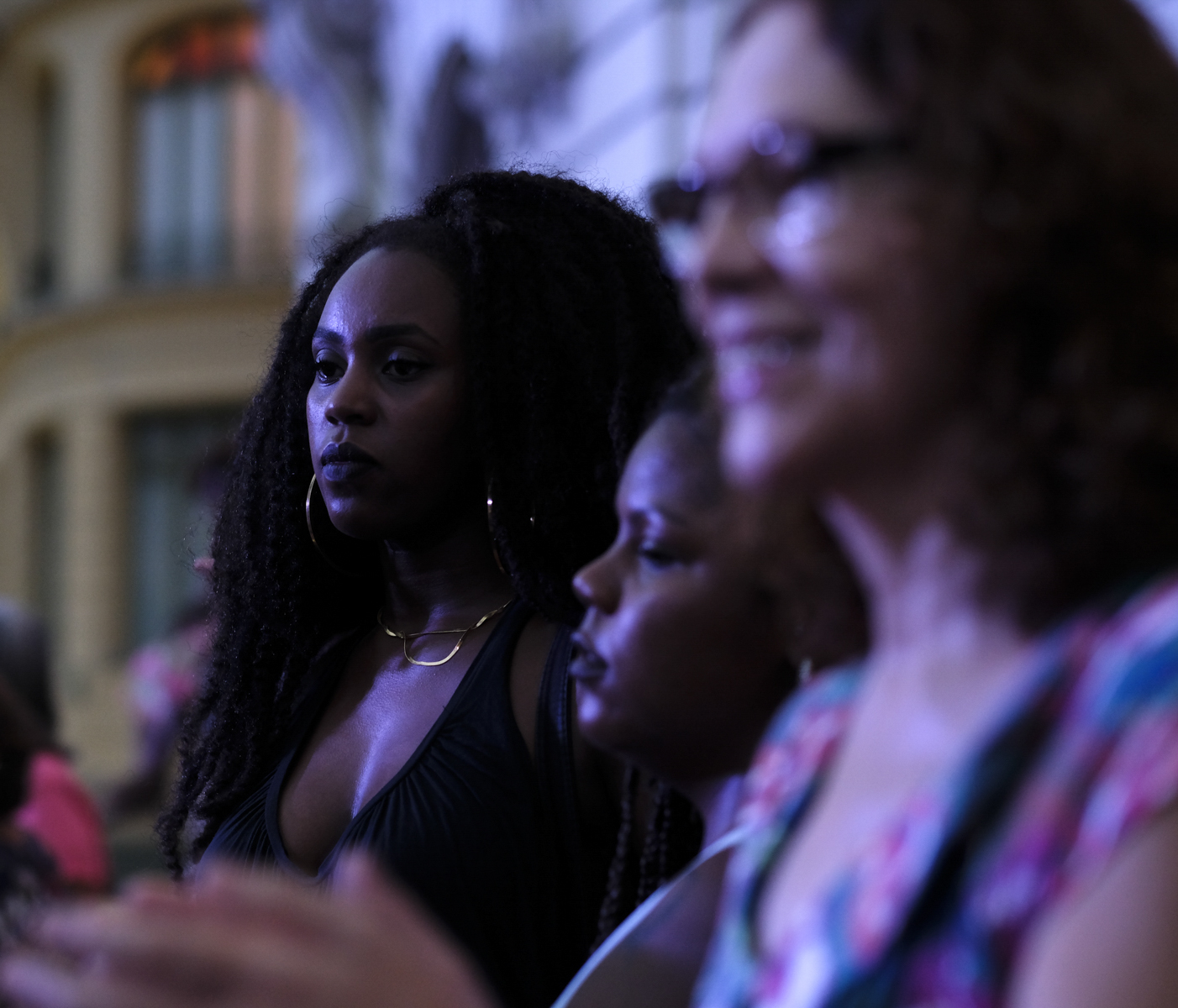 Centennial
97-year-old Maria de Lourdes Mendes, the oldest member of the group, speaks to a camera crew.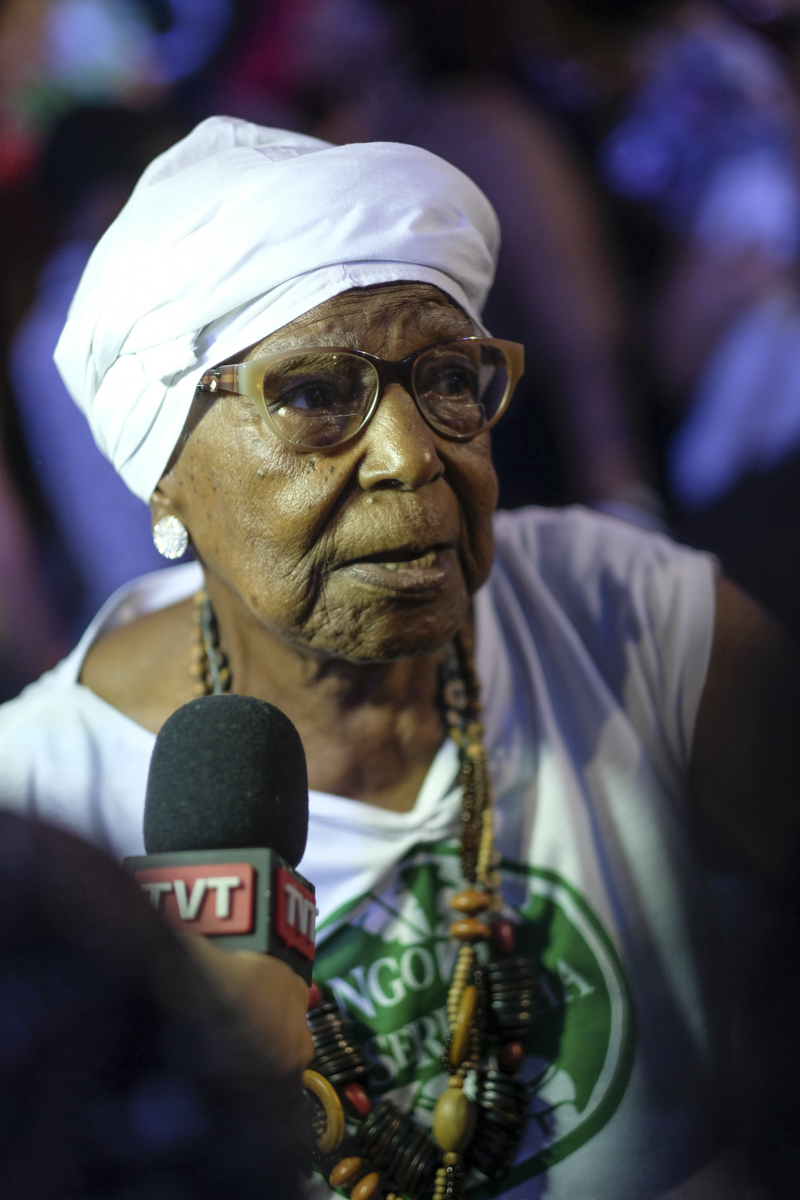 Hope
A percussionist looks to the sky as the evening comes to an end.