Initiative: Entre o Céu e a Favela ("Between the Sky and the Favela")
Contact: Instagram | Facebook | Email
Year Founded: 2012
Community: Morro da Providência (Port Region)
Mission: Bring together, disseminate, and value local cultural production and art; stimulate social development; and offer logistical support to cultural entrepreneurs in the community.
Public Events: Entre o Céu e a Favela organizes frequent theater productions and workshops. Check out their Facebook page for upcoming events.
How to Contribute: Participate in events, volunteer, and financially support the initiative.
Founded in 1897, Providência, original named Favela Hill, was Rio de Janeiro's first community known as a 'favela'. 122 years after its inception, the community has emerged as a shining example of favelas' cultural richness and a symbol of the struggle for housing justice, in view of Providência's historical importance for the city of Rio and around the world.
While the surrounding Port Region has seen urban renewal in recent years, systemic neglect and stigmatization have gone on for far too long in Providência, according to community leader Cintia Sant'Anna. Sant'Anna, who was born and raised in the community, has big dreams for local youth—particularly in view of Providência's global significance. Sant'Anna is the leader of the community-based organization Entre o Céu e a Favela (Between the Sky and the Favela), which works to preserve the community's culture while providing educational assistance and opportunities to youth, local artists and entrepreneurs. Today, the collective is composed of Elen Ferreira (Pretinhas Leitoras), Andreza Santos (Caiz Store), Isabel Meiroz (Epicentral), Joyce Marques (Favelagrafia), and Sant'Anna herself.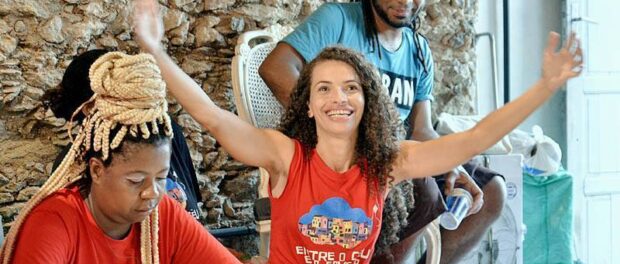 Beginning in 2012 through a grant from Agência de Redes para Juventude (Network for Youths Agency), Entre o Céu e a Favela was founded on the idea of creating what was, at the time, Providência's only local newspaper and community media source. Although the community newspaper was beneficial to the community, Sant'Anna felt that her skills as an actress and artist weren't being utilized. So after three months of running the newspaper, "I began to do cultural activities," Sant'Anna says. "I began to teach storytelling and then theater classes." That's when the organization truly began to resemble what it is today, eventually developing its own website and acquiring the collaborative space for social development initiatives, Epicentral, where the organization is currently based. There, they host community meetings and hold numerous workshops and activities for children and cultural producers.
Pretinhas Leitoras ("Black Young Readers"), Bando Teatro Favela ("Favela Theater Band"), and Produção de Guerrilha ("Guerrilla Production") are among the group's thirteen current projects that engage youth and cultural producers alike.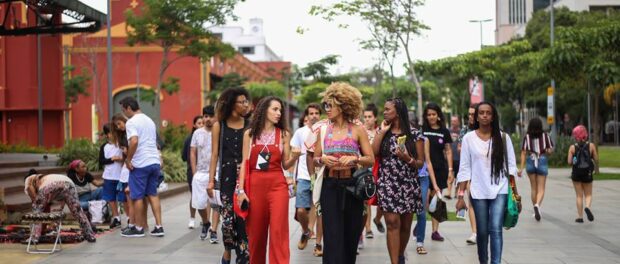 Despite frequently lacking financial resources, the group continues to find success. Sant'Anna believes it has to do with the natural systems of economic sustainability that exists within favelas beyond the accumulation and consumption of capital. "A lot of how we function is through trades and exchanges," she says, "I think that in the favela, people have always done this—only recently has it been called 'sustainability.'" By always helping others in the community when they can, the organization guarantees it will receive support when it needs it—in this way, maintaining mutually beneficial relationships and strengthening local ties.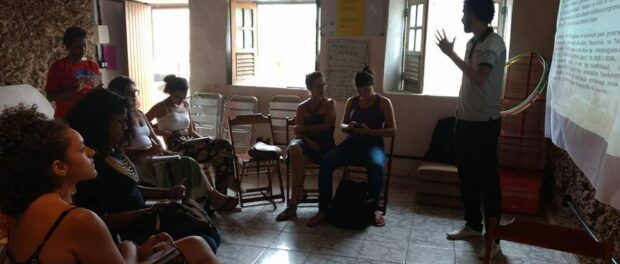 "Although we are in need of many things, we are not needy. We are not helpless," Sant'Anna explains. "In Rio de Janeiro," Sant'Anna believes, "many people assume that the favela can't achieve anything, but we already have [achieved many things]!" Entre o Céu e a Favela hopes to bring more outsiders to Providência in order to show them how much success there is to be found in the community. This, in turn, can help change misconceptions, eliminate stigmas, and improve the self-esteem of community members, especially for children and adolescents. By providing opportunities and support for the youth of Providência, Sant'Anna believes she can show them that they can achieve anything: "We want to make sure that the kids here understand that they have the same rights as anyone else in Rio—that their capacity to be whoever they want to be is the most important thing."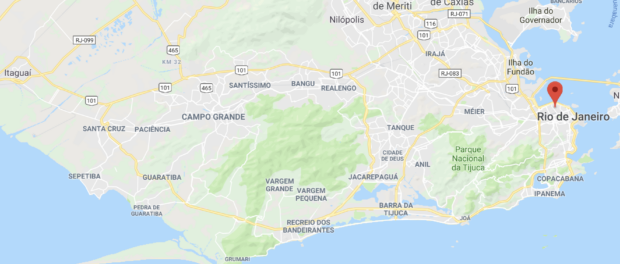 *Entre o Céu e a Favela is one of over 100 community projects mapped by Catalytic Communities (CatComm), the organization that publishes RioOnWatch, as part of our parallel 'Sustainable Favela Network' program launched in 2017 to recognize, support, strengthen, and expand on the sustainable qualities and community movements inherent to Rio de Janeiro's favela communities. Check out all the profiles of mapped projects here.