For the original article in Portuguese by Gizele Martins published in Portal Aprendiz click here.
The streets shaped my childhood more than any other place. The streets are a major communal space for favelas. The streets are where we get to know our neighbors, where we talk for hours and hours with whoever passes by. It's where we play, where we share toys, where we fight, we fall, we hurt ourselves. It is where we make friends. It is there that we discover what childhood is. Not just any childhood, but the childhood of the favela, the periphery—black, northeastern—a popular and collective childhood.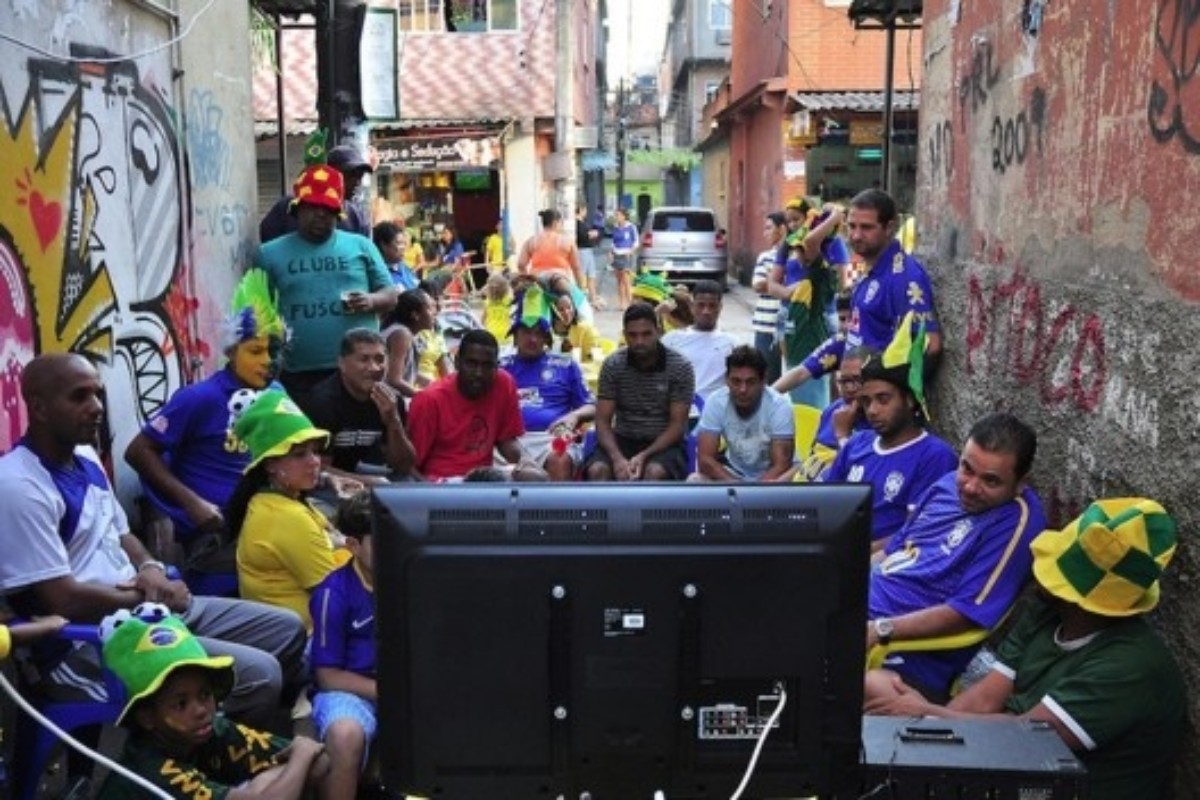 To return to memories of this time and place is to remember streets full of earth, cement, wooden posts; the arrival of cobblestones; the collective work of adults gathering to build one, two, three houses; the neighbor who would wake up early to sweep the street and collect the trash; my great grandmother who would water all her plants in the early morning. And then there are the memories of the street drunkard in the corner bar, the neighbor who would shout out for us not to run fast or we'd get hurt, the daily gossip, the wedding party that would shut down the entire road. The rush from seeing my grandmother all the way on Avenida Brasil returning from work in the afternoon, and running to greet her. Memories of the sun shining and the night arriving and my aunts shouting for us to stop playing, to take a bath, eat dinner, and go to sleep.
Every day I would wake up early to go to school. At three years old, I studied in a building that would become a residents' association for one of the Maré favelas. At seven, I went to the CIEP public school. It's still close to my house, at the division between Baixa do Sapateiro and Nova Holanda, two of the oldest of the Maré favelas.
At this CIEP, they encouraged communal work. We gardened together, looked after the books and videos at the library, divided into groups to check the school gates, to put book covers on our books. For sports, we divided into groups to play catch, volleyball, and dodgeball. From these and other communal activities, I am sure we learned to always think collectively, and, beyond that, to learn to take care of our belongings, which were also the belongings of others.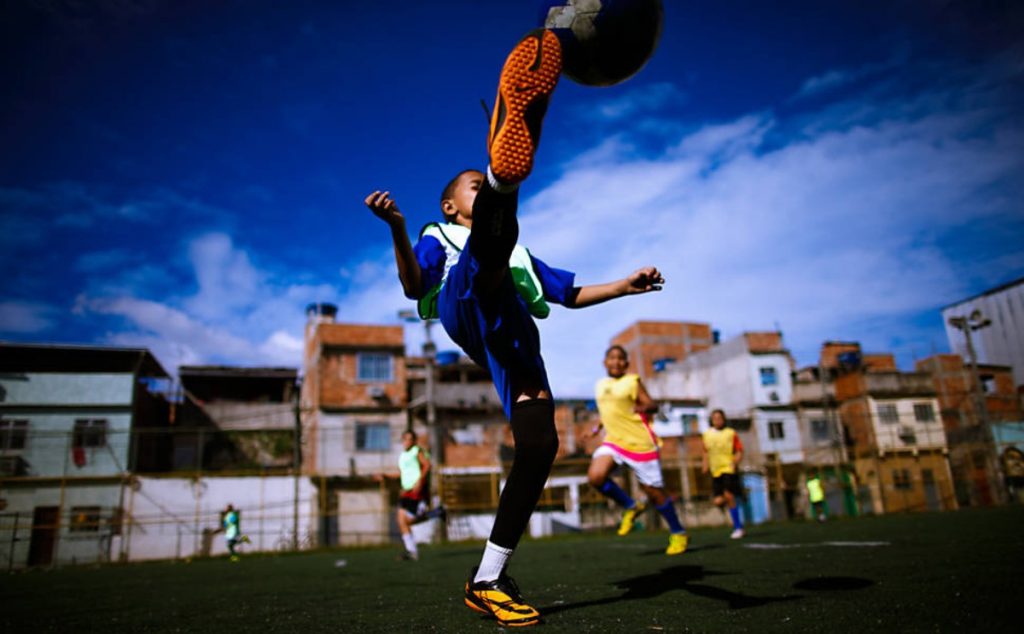 I'm sure all this made me take care of my street and my house better. It made me a better child, making me think about my tasks when it came time to collect and clean up my toys so as not to leave work for my grandmother, knowing how to borrow toys from my friends, and knowing how to share the few toys I got from my grandmother's boss.
Over time, this street turned into a place of transit rather than coexistence, perhaps because of the rush of our everyday lives: studying, working, facing the world of adolescence and adulthood that makes us less cooperative and more focused on individual pursuits, studying, or even survival. Over time, this street also began to create memories of a very hard life, violated by the State and by racism. It is a fact that this is in my memory too, and it outrages me every day to know that many children today are not nearly as free to spend time together on these streets.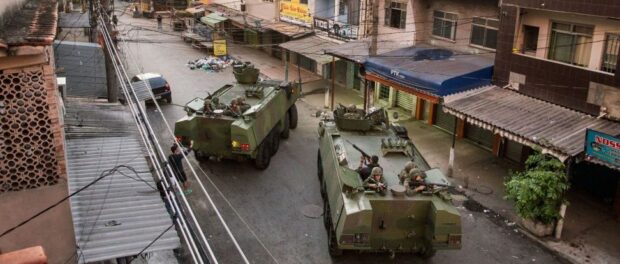 But, I'm sure, my childhood on the streets of Maré, together with my neighbors and friends, makes me reflect on the value of collective experience in the day-to-day life of adulthood. This is reflected as much in my chosen profession—which is community communication—as in my activism. These are part of what I learned on the streets, in schools, from neighbors, from the adults working together, from the lady who always swept the street, from the friends who lent me their toys, and from the second–hand toys I got and lent to friends.
Tying up these quick memories of my childhood, I can say with certainty that the streets teach us. It was on the streets that I learned to live with others. I learned that I should also take care of the streets because they belong to me and to others. I learned that collaboration is a path that we must follow and cultivate for our whole lives and in all places. The streets open us to creativity, allowing us to produce all of our wonderful and diverse favela culture. It is the streets that teach us each day that we must have a guarantee of leisure, that we are a favela, and that, today, our culture is criminalized by the city.
Gizele Martins, a resident of Maré, is a journalist from PUC-Rio with a Master's Degree in Communication, Education, and Culture from FEBF/UERJ. The favelas of Maré are located in the North Zone of Rio de Janeiro. Maré is made up of 16 favelas with approximately 132,000 residents. Martins works in various activities within Rio's favelas, including Rolé dos Favelados; community communication and favela history courses; and Maré 0800, a street activity that started two years ago in Maré, which includes donations of clothes, toys, and books. Maré 0800's goal is to communicate to the community on the streets, giving donations in exchange for talks about human rights, gender, politics, racism, favelas, and related issues.