This year, the March rains ended the Brazilian summer in an unusual way. In the first days of March, strong rains devastated a considerable part of Greater Rio. The Baixada Fluminense was particularly affected, principally the municipality of Mesquita, where the rains opened craters, stopped traffic, and caused a landslide which killed 62-year-old Mizael Xavier. 
In Rio de Janeiro proper, it was the West Zone that was most impacted, recording several fatalities. Wania Nunes, 75 years old, was electrocuted in Taquara, although the cause of the electric discharge remains unknown. In the Tanque neighborhood, Flávio Gonçalvez, 50 years old, became yet another victim of the rains after a landslide knocked down a wall in his bedroom. 
The West Zone has a sad history of being severely punished by rains. In April of 2019, strong rains caused destruction and two deaths in Santa Cruz, when Rio's largest rainfall in 22 years was recorded. At the time, boats even turned into means of transport for residents, as the neighborhood was completely inundated by water.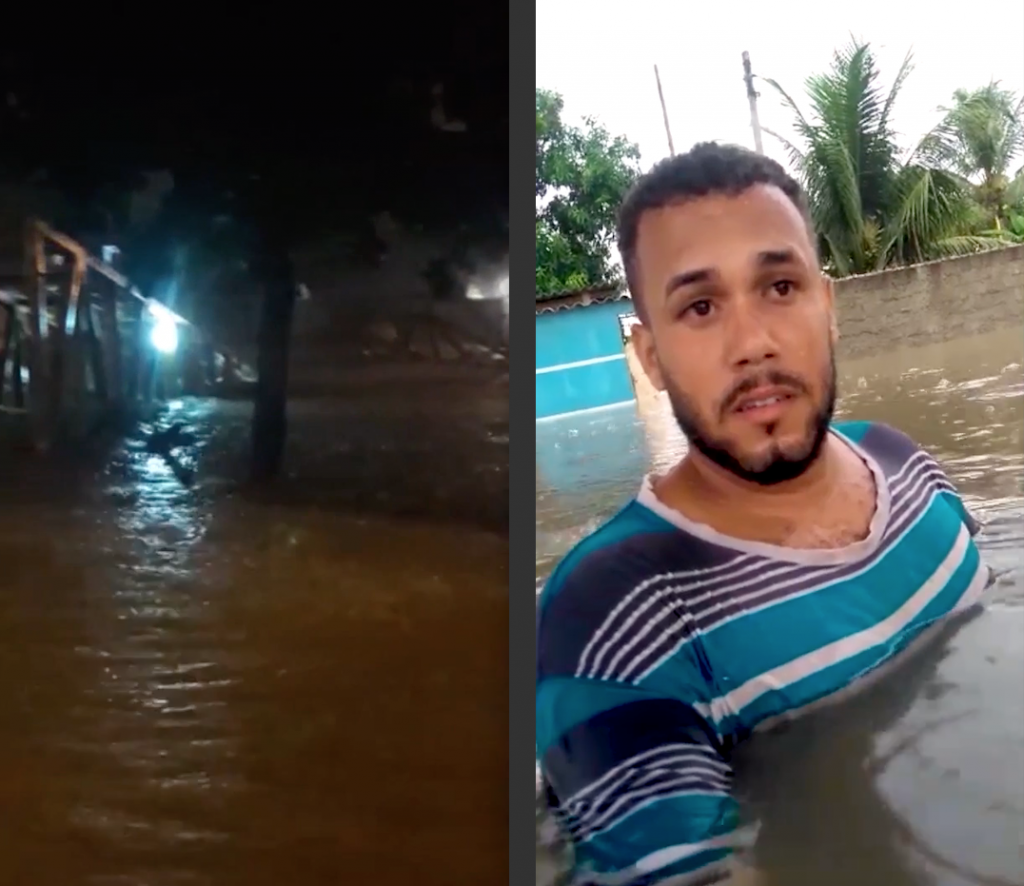 In order to change this sad reality, the favelas of the region have come to count on the strength of the mobilization of residents. One such leader is 31-year-old Thiago de Jesus, a socio-cultural activist and screenwriter. Since the age of 16, Jesus has been at the forefront of social projects aimed at positively impacting the favelas of Rola and Antares in Santa Cruz—Thiago lives on an avenue that crosses the Rola favela.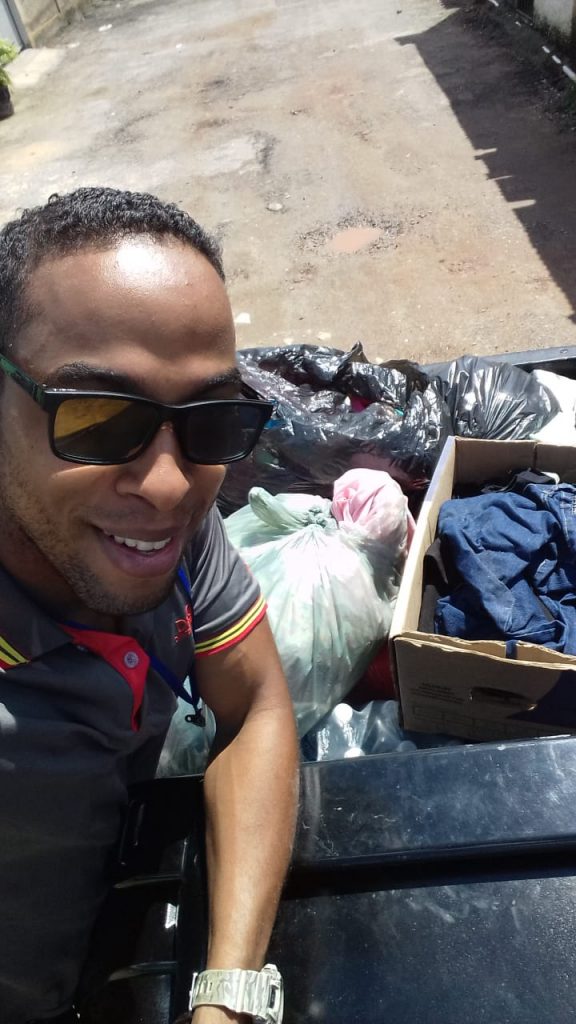 In 2019, seeing friends losing everything, even their lives, because of the rain, Jesus said he needed to act. "I needed to do something. The mobilization began when we saw the gravity of the situation. I got together with a group of friends and we began to save people, rushing to provide food and clothes for people who had lost everything. From there, the mobilization started to spread via social networks and many people joined us."
The cultural promotor collected mattresses, stoves, sofas, clothes, beds and basic supplies. Demands for State action were made, but residents have now waited nearly a year for a response. "Public services didn't help, bureaucracy and political games got in the way and continue to delay even today. There are people who are still living in wooden shacks; they didn't get social rent subsidies. They are still living in a critical situation," he says.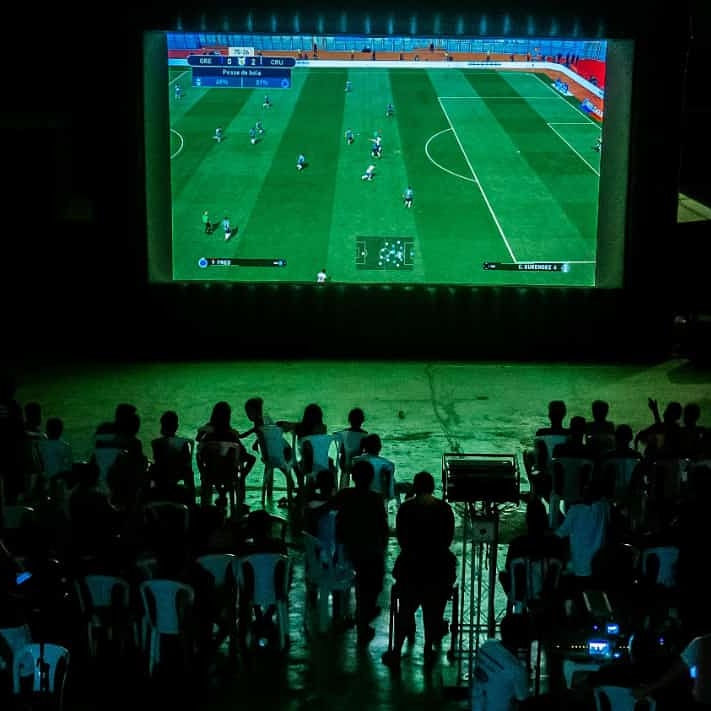 For those who are used to working with cinema, this story seems like it could be made into a film. And that's exactly what happened: Jesus decided to write "As Márcias" (The Márcias) with the help of some friends. The film tells the story of two women who not only share the name Márcia, but also the desire to help with and promote the development of the communities they live in, in the critically underserved favelas of Rola and Antares.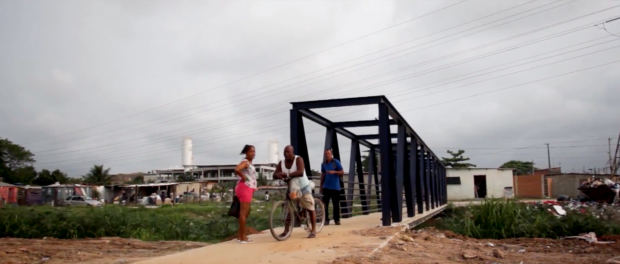 "The idea of producing a film came when I was on the ground helping people and I saw that it wasn't just me in the fight, I saw that there were many anonymous heroes risking their lives to help the community's residents. I wanted to show this struggle, and the way this community of warriors overcomes obstacles," says Jesus.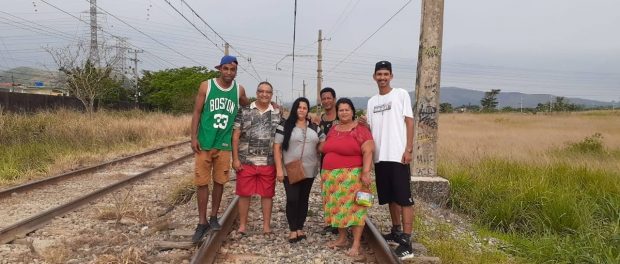 The characters are leaders in their communities and provide guidance among residents. Like many who lost everything in the rains, the Márcias also suffered, but they opened their houses to become welcoming centers for the families living in these communities. 
One of the heroines in this story is Márcia Bezerra, 58 years old, head of a household and resident of the Portelinha neighborhood in Antares. "I, here in Portelinha, am known as the mayor of this place. I have lived in Portelinha for 19 years." Fortunately, she didn't lose anything important in the rains, unlike her neighbors, who were unable to rescue practically anything. "I helped a lot of people who lost everything. We were able to find clothes, shoes, and food for all those who were in need. I live in a community and together with the other Márcia and Thiago, we ran all over bringing soup to people without hope. We walked through the rain and I wish that I could have helped more," she says.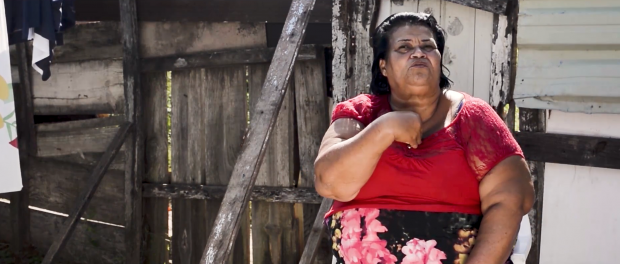 Bezerra had her life trajectory narrated by the camera lenses after a home visit from Jesus. "I came to be in this film because of Thiago. He came here to the house and brought various objects to donate, but didn't know me. We began to talk and I said that I would like to help the next time. Then the other week, Thiago said 'Do you want to make a movie?' And I said yes. I always have had a crazy life, but never imagined that it would get this far. Out of everything that I have experienced and lived, the film has been the most important thing that has happened to me," says Bezerra.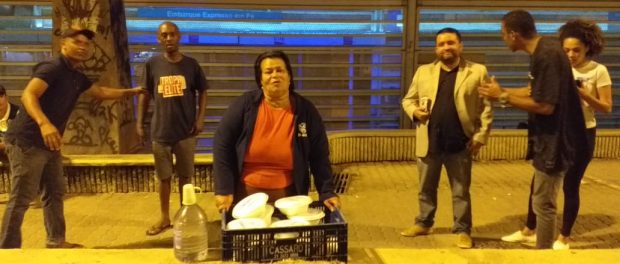 The life and work of Bezerra, for her part, commingle throughout the short film. The household head and Antares resident is known for her sensibility and solidarity. "I reached my 58th year through a divine gift. Helping people is something that comes from within. Due to the life that I have had—I was once married to a criminal, very cruel—I realized that I could change this story," she says.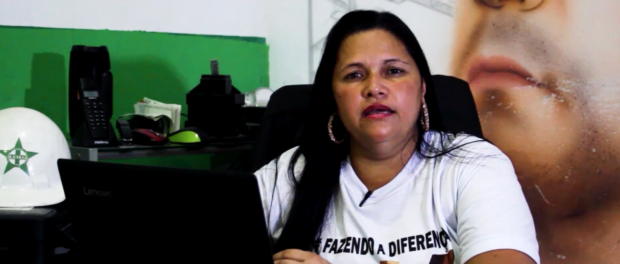 Bezerra highlights her film partner, Márcia Azevedo, as an example of overcoming challenges. "Márcia Azevedo is a very fine person, and she has always been socially oriented. In the 2019 floods, we did what we could for the people here. Márcia Azevedo is a great woman," she concludes.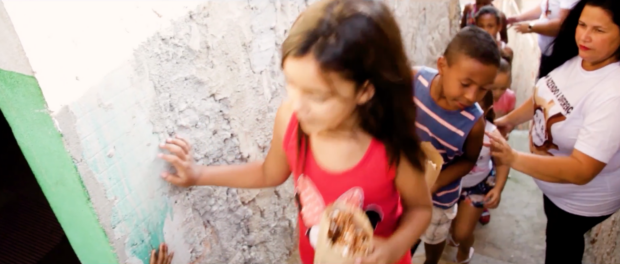 The two neighboring territories are still the subject of disputes over territorial control by armed civilian groups and at the same time are victims of neglect on the part of the government. "We are overlooked by political powers, that only show up during election time. There is a shortage of everything, but especially in the area of culture, sports, and leisure. I have seen that these transform lives and give people dignity," reflects Bezerra.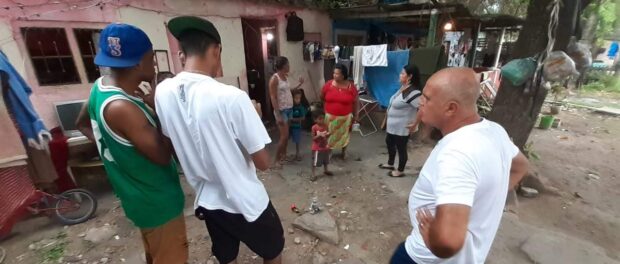 Jesus, also criticizing the lack of public investment, describes the scenario for audiovisual production in the periphery: "The West Zone is a peripheral area. Before doing this project, I had no notion about how to do audiovisual work, and the amount of information and available courses is what most frustrated me throughout the process," he says. 
For Bezerra, social inclusion programs for young favela residents ought to be prioritized in today's governments. "I would like young people to be able to occupy themselves in a way that involves culture, education, and leisure. Youth ought to be able to have an occupation with structure so that they don't think about the wrong things. I would like to say this to the government, that they should pay attention to Santa Cruz. And to young people, so that they can be someone in the future."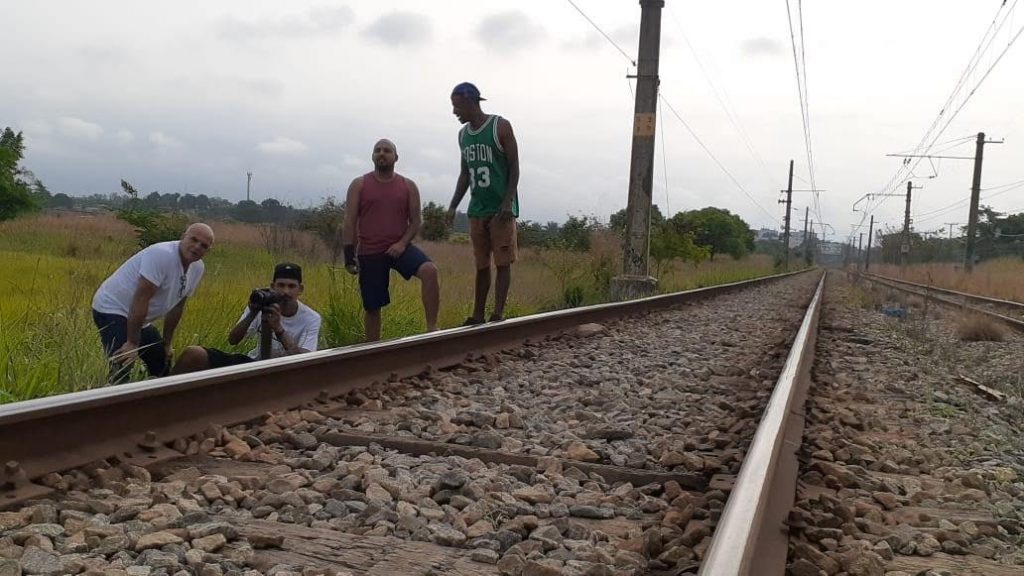 As places of special meaning to Jesus, in addition to their importance in his personal and professional training, Antares and Rola taught him a lesson about togetherness. "It has been proven that unity breeds strength. The youth had a bit more dignity receiving the help that they got. Now, they know that they can count on friends at all times. The importance of changing reality and the lives of the least privileged people is my biggest prize," he says.
And he concludes, "Antares and Rola do not only have thugs; they are places of warrior people who overcome the everyday difficulties of living in a peripheral area. And still, with all of these difficulties, they feel proud to live in their communities."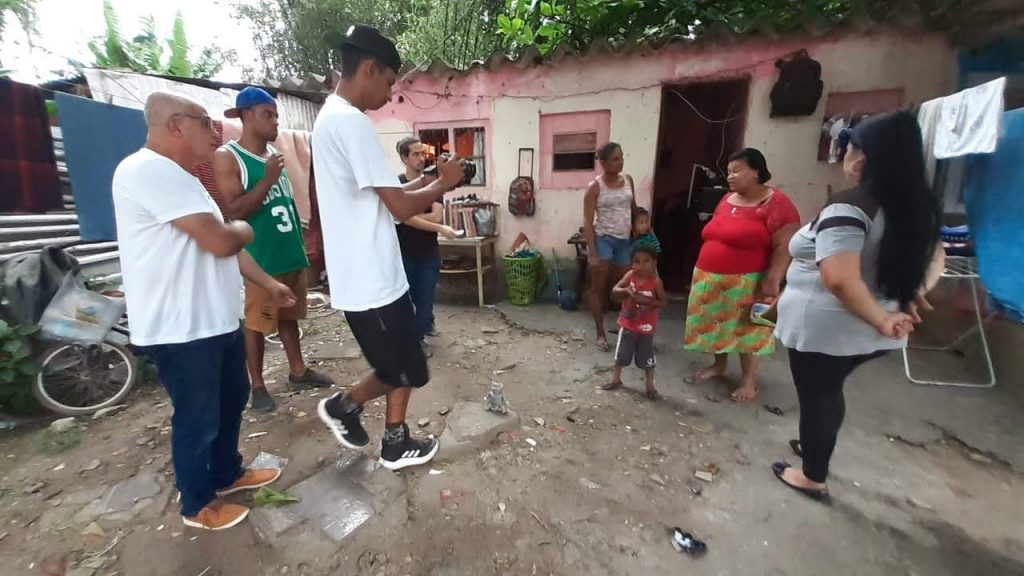 Living with the uncertainty of not knowing how long your home will last on a hillside and the risk of losing all of your documents and furniture is a harsh reality that many residents of the West Zone and other parts of Rio are exposed to. It is necessary to constantly demand that the public authorities be on the side of those affected by natural catastrophes and give voice to those who have been silent for so long.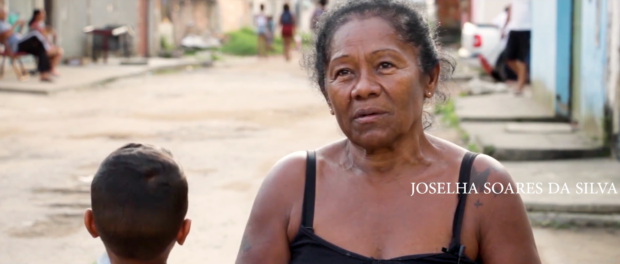 Closing craters, paving, creating basic sanitation infrastructure and preventing infectious diseases are simple measures, but rarely implemented in terms of public policies. 2020 is a symbolic year, in the sense that we will have new municipal elections. We hope that these campaign promises and the citizens' hopeful votes will not end up being washed away, submerged like our community. 
Watch the trailer for the film, 'The Márcias," here: 
---
Support RioOnWatch's tireless, critical and cutting-edge hyperlocal journalism. #FundFavelaReporting: bit.ly/DonateToRioOnWatch