This English subtitled video report is part of our series on Covid-19 and its impact on the favelas and also from our reporting project, "Rooting Anti-Racism in the Favelas: Deconstructing Social Narratives About Racism in Rio de Janeiro." Follow our Rooting Anti-Racism in the Favelas series here.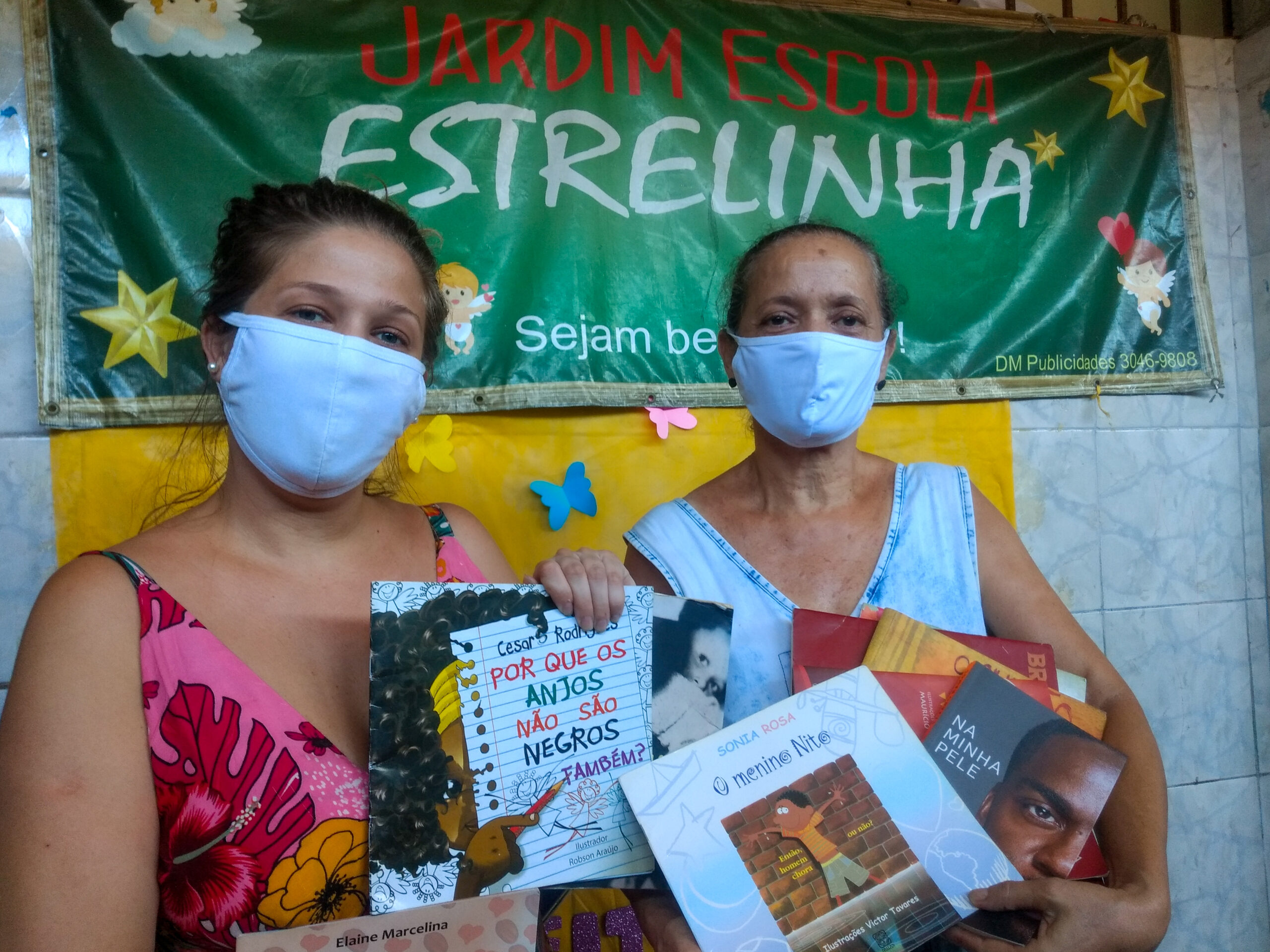 When the Covid-19 pandemic hit Rio and the activities of the Little Star Daycare in the favelas of Complexo do Alemão were interrupted, the worry was for the mental health of the children. Small houses and limited Internet access held back children's development and made it difficult for them to stay in isolation. Books were the route by which teaching, fun, and dreams reached the near 150 students of the daycare and their families. The literature project was the idea of a mother and daughter pair, Rosângela and Carolina Marinho.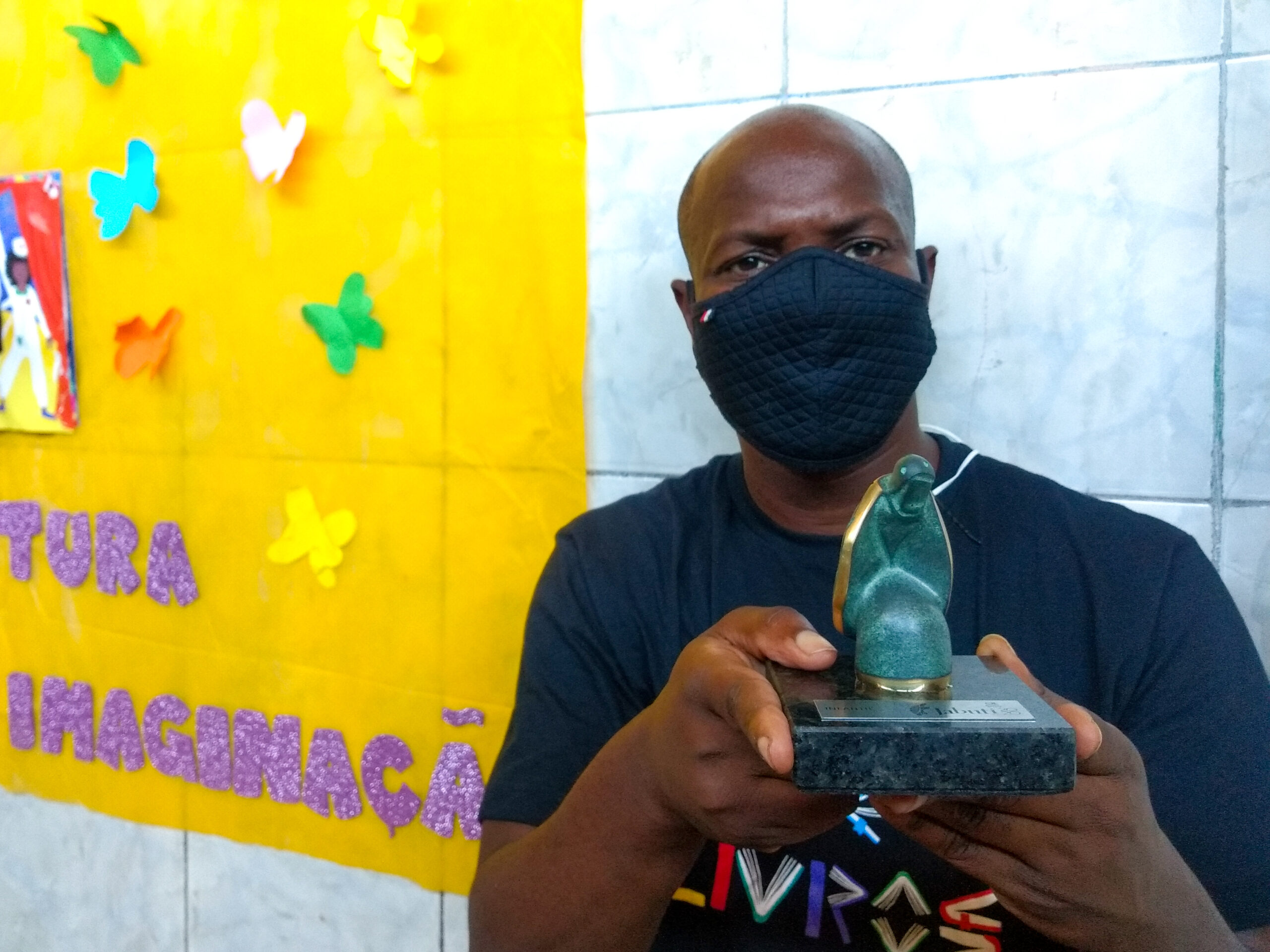 The first support came via a post on social networks: a loan of almost one hundred children's books by writer Otávio Junior, raised in the nearby favelas of Complexo da Penha. In the stories that circulate in the club, black authors are not minorities. Careful curation guarantees identification among the young readers with the works. The characters can, easily, recognize themselves in the mirror, in the same way that the favela illustrated on the covers can be seen through the window. It was exactly this eye that won Otávio Junior, a volunteer at the literary club, the 2020 Jabuti Child Literature Prize, with the title From My Window.
Don't miss our video report
with English subtitles

 above or here.

Jaqueline Suarez is a journalist and master's student at the Federal University of Niterói (UFF). She is also a community journalist and independent documentary filmmaker. She lives in the favela of Fallet, in Santa Teresa, Central Rio.
---
Support RioOnWatch's tireless, critical and cutting-edge hyperlocal journalism, online community organizing meetings, and direct support to favelas by clicking here.