For the original Opinion piece by Eliane Sousa Silva, Director of Redes da Maré (Maré Development Network), in Portuguese, published first in print in O Globo, republished by LECC, click here.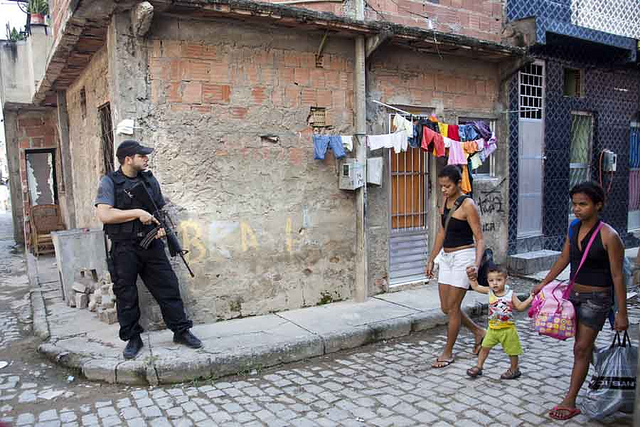 News of the UPP's entry into Maré, Rio de Janeiro's largest favela, comes preceded by great speculation. After all, no one knows when or how it will be implemented. Thus, residents await confirmation with anticipation and apprehension. They understand that this initiative represents the coming, though tardy, of the right to public security. Without a doubt, the guarantee of this right is an important step in legitimizing the status as citizen of residents in these areas.
There are many challenges to be considered in expanding the Pacifying Police Units (UPP), as it appears to me it is the State's intention to progressively expand the program until it comprises a standard public policy. The complexity of this issue that intrigues and arouses leaders, researchers, professionals in the field and all those that live in the state alike, needs to be considered with nuances that combine common sense and recognition of what has already been done to date. With this in mind, the people mustn't just witness what lies ahead and which arrives loaded with air of spectacle.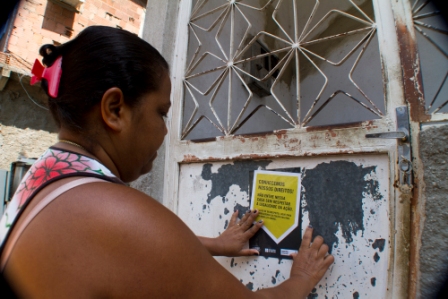 In the case of Maré one mustn't fail to consider the history of struggle and achievements of its residents who, since the formation of each of the 16 existing favelas, have sought to extend and bring about basic rights. As a result, the region has various public facilities, uncommon in the majority of Rio's favelas. However, this is not enough. Quality of services rendered is still lacking, and many other rights are still denied.
Attention should be drawn to the Maré Residents' Associations that played a unique role in securing all the achievements highlighted above and more recently have joined in the movement "A Maré que Queremos" (The Maré We Want). This initiative has, since February 2010, brought together on a monthly basis the resident associations and other organizations of all 16 communities that constitute Maré. They have formulated a document with structural demands for Maré and together with the different public organs, have been gradually discussing how to guarantee the quality and extension of services and basic rights for the region.
As you see there is a long history of fruitful work already in place in Maré. But, without a doubt, public security remains a right to be pursued. And so we arrive at a point worthy of highlighting: what will the agenda for public safety be in Maré with the arrival of the UPP? Will we see initiatives inherent to this field, such as identifying and dealing with violence related to the abuse of children, youth and women, conflict mediation and access to justice? Will the rights of residents to come and go, to privacy and to freedom of expression be protected?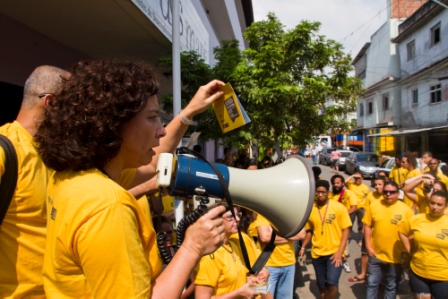 As has been reported, the Redes da Maré (Maré Development Network community NGO), Amnesty International, and Observatório de Favelas (Favela Observatory) launched the campaign "Somos da Maré e Temos Direitos" (We Are From Maré and We Have Rights) to contribute to securing these rights and strengthening public policy in the field of security, by explaining to residents what their rights and duties are at the time of a police approach: do nothing to complicate police action, but the State must respect basic consent, such as not entering houses without resident permission.
As such, we will not passively watch the security forces' actions. They must represent the effective arrival of a perspective of republican State presence and not act as an "occupying army," thinking they are in a war zone and looking upon its residents as the "civil population of the enemy army."
As citizens, recognizing the right to public security for Maré's residents, as one among all other rights, must be the starting point. This is our perspective as we face the possible arrival of a new public security strategy being developed by the State government.