Sunday, June 30, 2013–While the Brazilian national soccer team prepared for the final match of the Confederations Cup, the World Cup and Olympics Popular Committee organized a mass demonstration against forced evictions of Rio de Janeiro's communities and the privatization of Maracanã Stadium. The morning demonstration began in Plaza Saens Pena, located 2 km away from Maracanã Stadium and ended in Plaza Saint Francisco Xavier. Although there was heavy police presence the demonstration was peaceful and festive throughout, garnering support from residents of the Tijuca neighborhood as protesters marched through. Sunday's protest, similar to the People's Cup organized June 15, provided a symbolic counterpoint to the Confederations Cup.
World Cup for Whom?
The Popular Committee fights for a more inclusive World Cup. The banner reads: "A public Maracanã! Stop the removals!", the two central themes and rallying cries for Sunday's protest.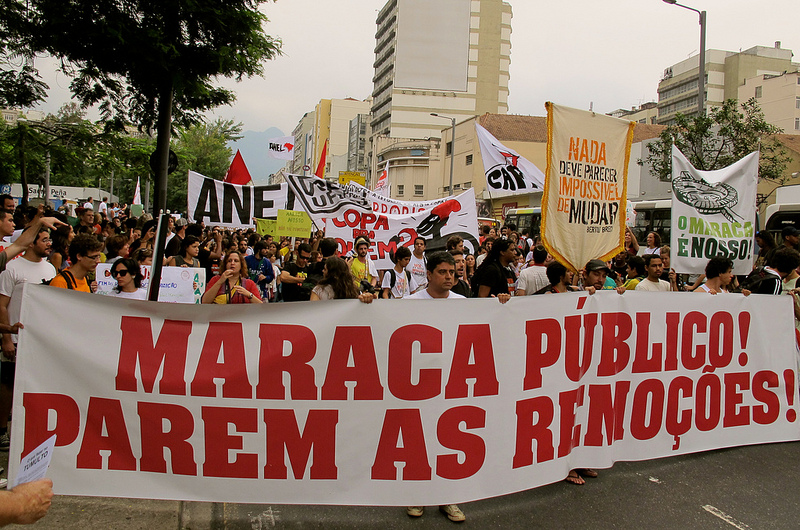 Community Resistance
Community activist Jane Nascimento, of Vila Autódromo, was among community activists chanting against removals. Vila Autódromo has become the symbol of resistance among communities across the city. Located adjacent to the future Olympic Park, the community, which remains in tact in the Rio bid for the Olympics and later approved proposapls, has nonetheless been given numerous different reasons for its "necessary" demolition in preparation for the Games. Residents continue to resist in the streets, courts, through media and broad solidarity networks.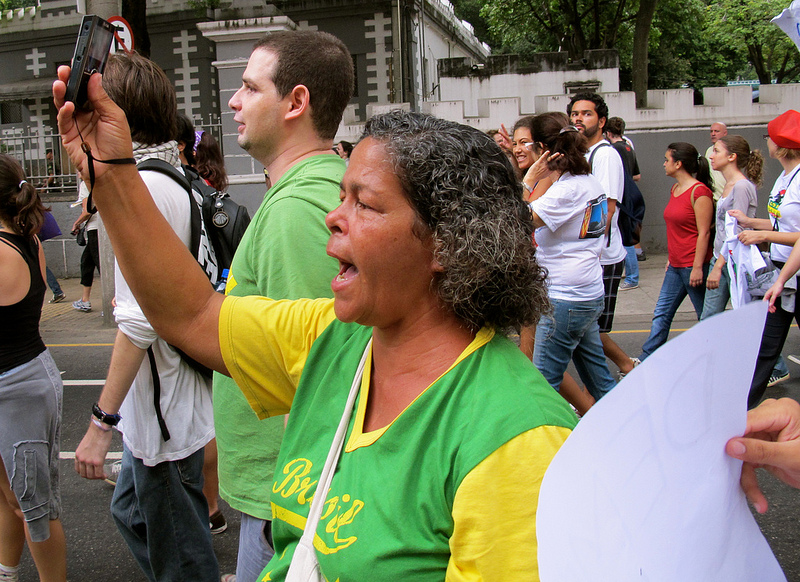 Upbeat
Sunday morning's protest was family-friendly.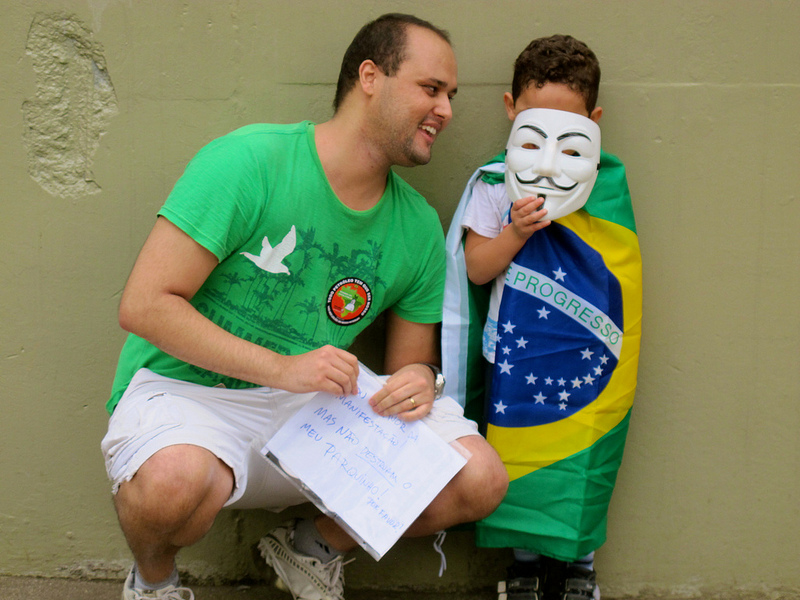 Maré, Resist!
An unsanctioned raid by BOPE special forces on June 24 in Maré, a complex of favelas in Rio's North Zone often mentioned as next in line for a UPP police unit, left 10 dead. The tragedy has sparked outrage in Rio, including a widely attended protest on Rio's Avenida Brasil on July 2nd.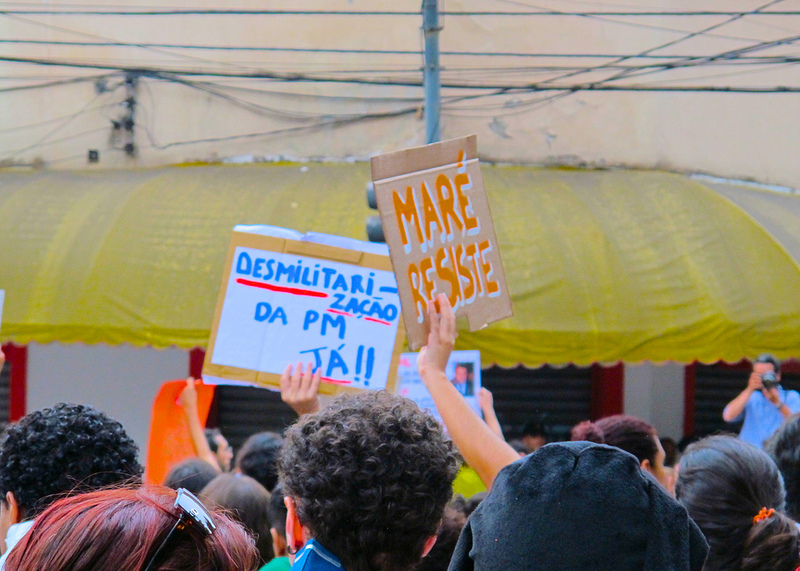 Saci Pererê
Saci Pererê is a one-legged prankster and wish-granter from Brazilian folklore and the official "People's Mascot" of the People's Cup Against Removals.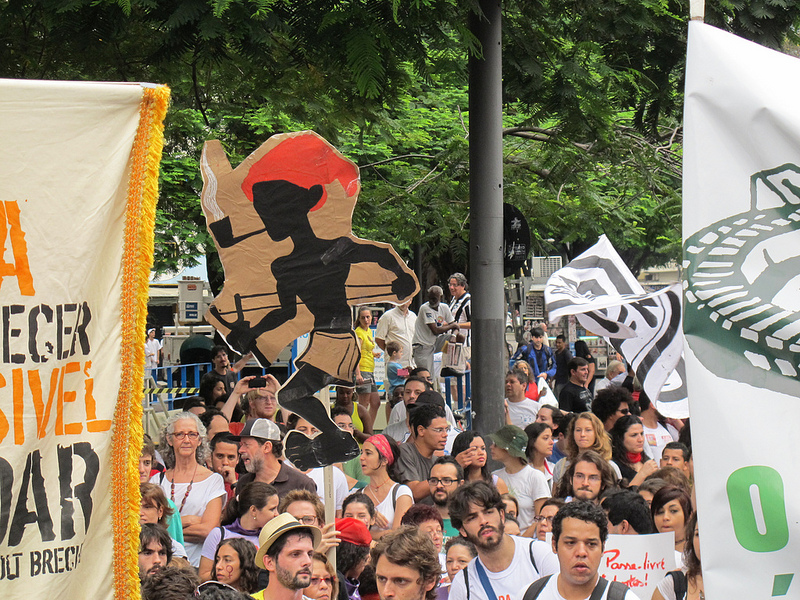 Police Violence
The banner reads: "The police that represses (protesters) in the streets is the same that kills in the favelas." This powerful message speaks to the daily realities faced by Rio's favela residents. With demonstrators now victims of police violence, there has been a shift towards recognizing the extreme nature of such violence both in protests and in the city's favelas.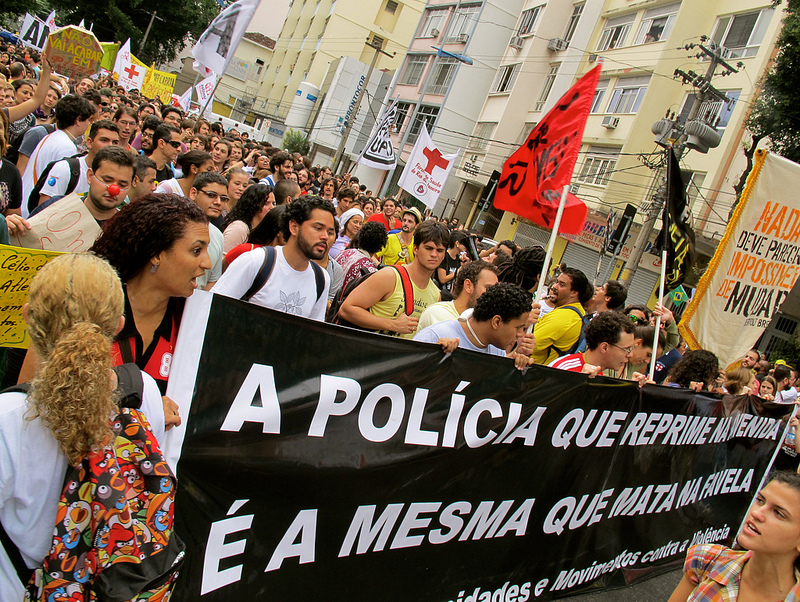 Protesting to the Beat
Highly organized musicians provided rhythm, energy and direction to the upbeat demonstration, inspiring protestors to chant non-stop throughout, leading sit-downs, moments of silence and moments of euphoria.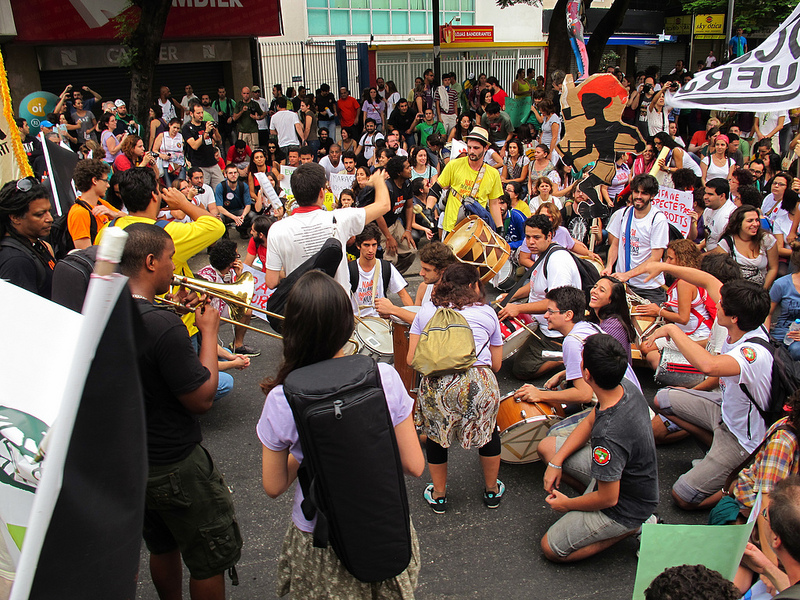 Full Slideshow: