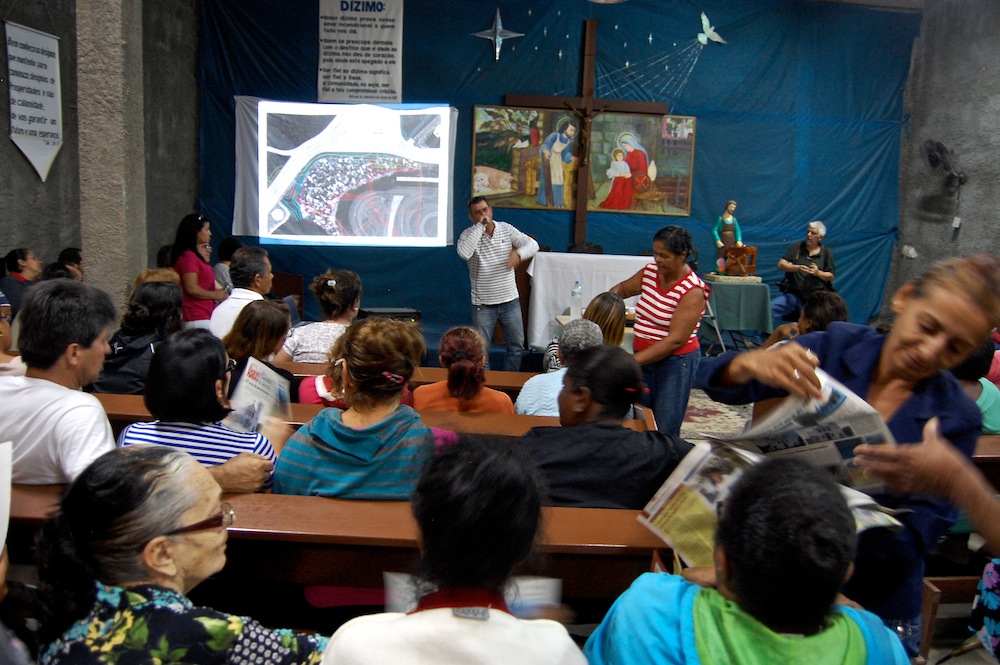 On Wednesday night, over 160 Vila Autódromo residents and leaders filled the local São José Operário church to discuss their upcoming meeting with Mayor Eduardo Paes on Sunday. The mayor promised the community's permanence on August 9. Since then, however, he, represented by his Housing and Environment secretaries, has been meeting with a commission of residents, local university planners and State public defenders, and showing them plans for construction to give transportation access to the adjacent Olympic Park that, if completed, would remove almost half the community. "The mayor has been calling these meetings 'negotiations,' but we haven't been able to get in our perspective because they are mostly him talking the whole time," said Inalva Brito of the Residents Association. "On Sunday, we'll only need to get one word in to say what we think: No."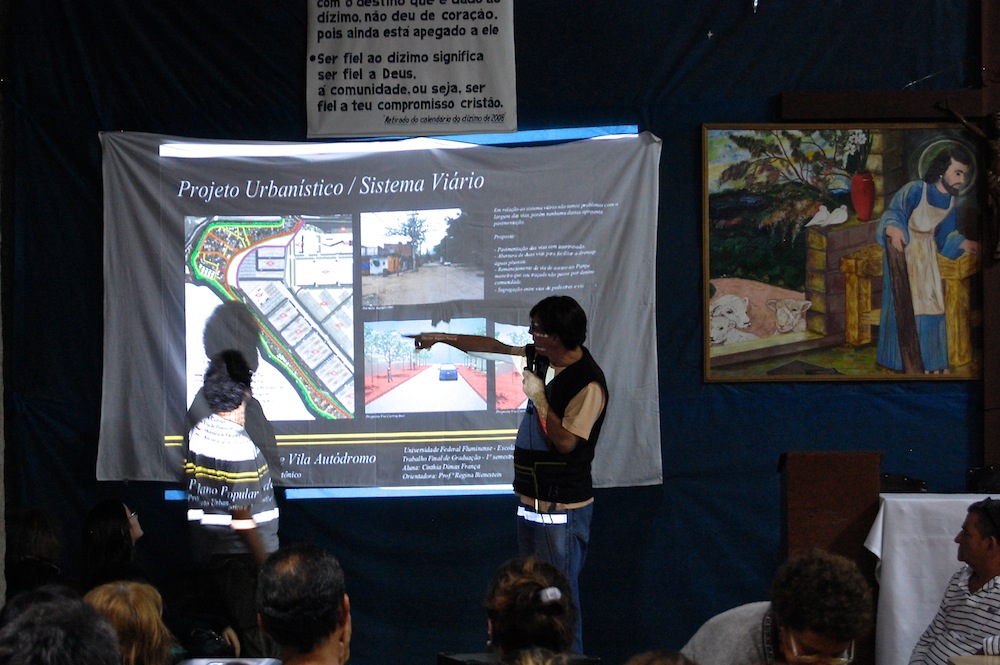 Engineers and planners who helped draw up the People's Plan for on-site upgrading of Vila Autódromo were present and explained that the Mayor's new proposal for the community would not only remove almost half of residents but would also remove the community's main road and include construction two meters above the surface area of the community on all sides, leaving it highly prone to flooding. The People's Plan's technical designers in turn drew up a response to the Mayor's latest proposal that still allowed the same access to the Olympic facilities but without the risk of flooding, and with only the few residents who did indeed want to leave being removed, to be rehoused in new units inside the community itself.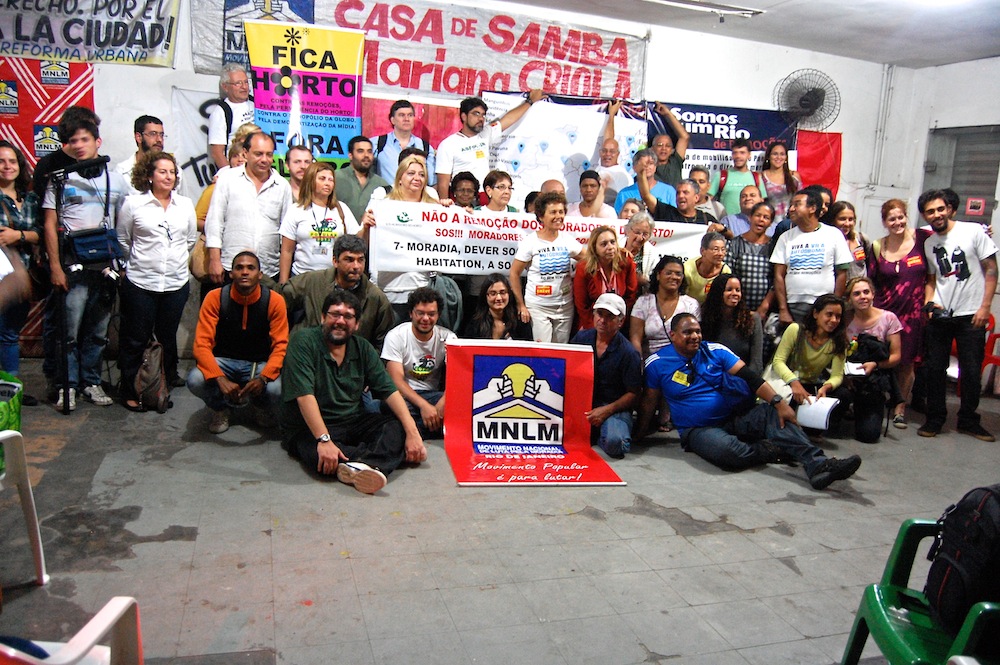 Residents who spoke at the meeting warned the group that the quality of Minha Casa, Minha Vida apartments the city had been offering for months could not be assured, especially with recent reports of these buildings flooding soon after construction. "Think about what you'd be leaving behind here," cautioned stoneworker Aleide Gomez, 64. "I've lived in several different favelas, and Vila Autódromo is incredibly peaceful and calm. People care for each other here."
This meeting follows the Friday postponement of a public hearing about forced evictions at the Rio City Hall Commission of Human Rights. When the hearing was cancelled thirty minutes before it was scheduled to begin, favela residents and allies organized a "popular hearing" in the basement of the adjacent urban occupation of Manoel Congo. Inalva Brito in her testimony spoke at length about the continued force of Vila Autódromo.
Mayor Paes has called some Vila Autódromo residents to meet with him in RioCentro on Sunday morning at 9 AM. A group of residents and supporters will leave the community at 8AM together for the meeting. For more information see the Facebook event page.