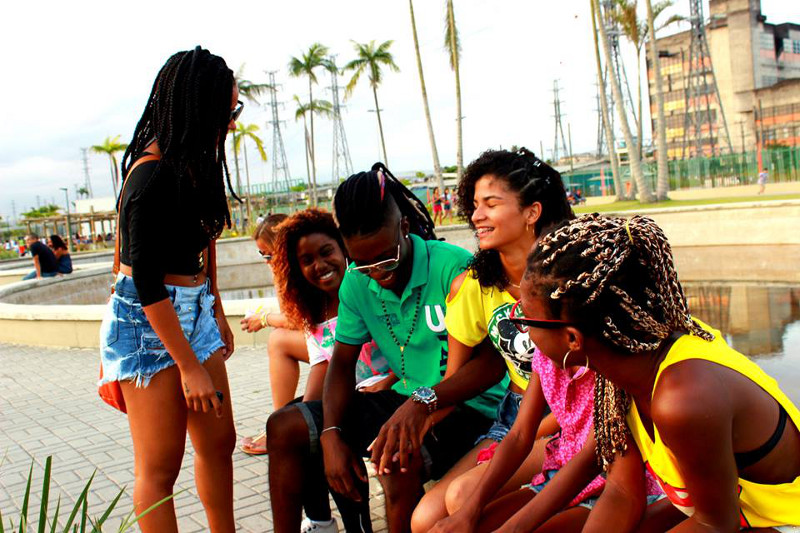 Last Sunday November 10 saw the launch of the Youth Marked to Live campaign (Juventude Marcada Para Viver), as part of Brazil's Black Awareness Month, to reduce the homicide rate amongst black youth. For a full afternoon and evening, Parque Madureira in Rio's North Zone played host to a packed cultural program including photography, passinho dance battle, story-telling, debate and musical performances by rapper BNegão and Northeastern rhythm group Maracutaia. The launch event is just the start of an extensive campaign conceived and realized by students of Observatório de Favelas' Popular School for Critical Communication (ESPOCC) to raise awareness of the systematic denial of the right to life for black youth in Rio's favelas by affirming this right and pushing for concrete government action to guarantee it.
The state of Rio de Janeiro is an extremely dangerous and often lethal place to be young, black and male. In 2012, 4,013 homicides were registered in Rio state. Of these 1,418 were young people, of which 1,078 were black and 296 were white. Further, deaths resulting from police actions point to this extreme racial inequality: a black young person is four times more likely to be killed by Rio's police than a white young person, with a total of 416 deaths registered in police actions last year.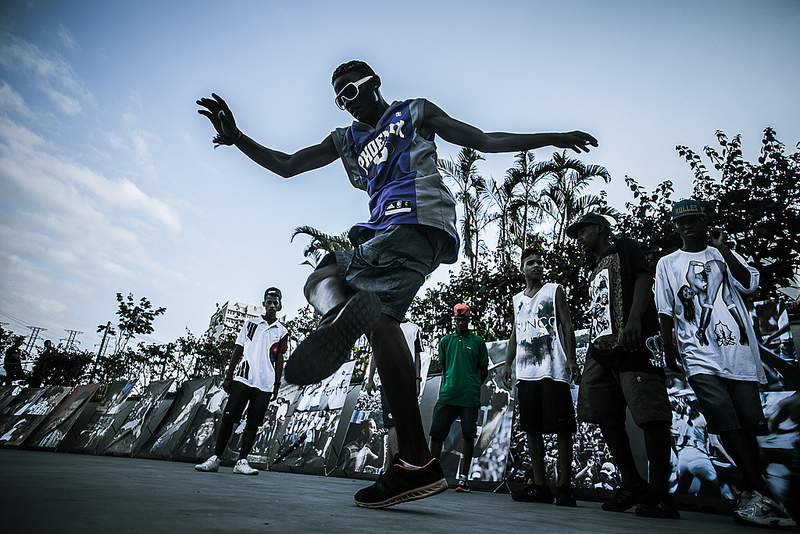 The lack of public outrage and state action to reduce this violent loss of young life is motivation for the Youth Marked to Live campaign. The final project for the 2012 and 2013 classes of the Popular School for Critical Communication, the campaign is combining creative and collaborative communication, guerilla marketing actions across the city, videos and partnerships with community media outlets to de-normalize the situation in Rio today.
Coordinator of ESPOCC, Luis Henrique Nascimento explains: "Black people die more because of racism. Homicide is actually the last death that a young black person goes through because he starts being killed symbolically the moment he's born. He has inferior health assistance, inferior education, he's represented as socially inferior and is associated with violence and criminality. He's criminalized for being black. So there's a whole construction that justified the killing in the moment of homicide."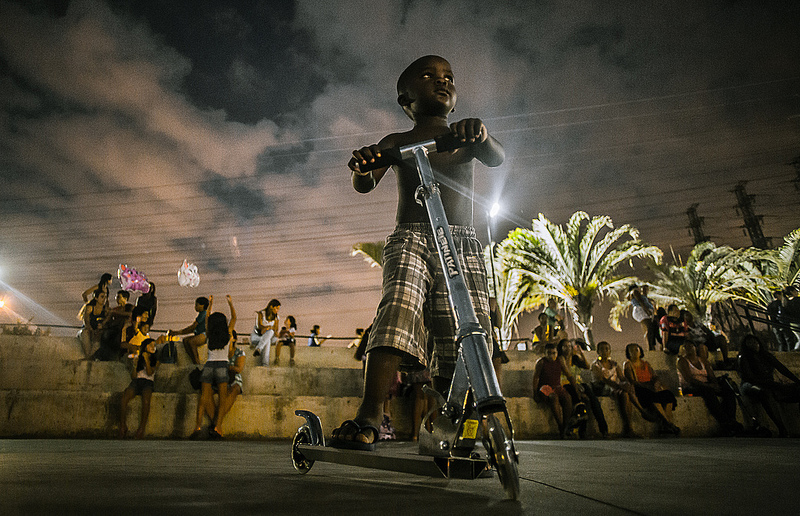 Brazil has one of the highest homicide rates in the world, with 50,000 murders a year, and of the 28,000 young people murdered, 70% are black. Using the shocking statistics, posting widely on social networks using the hashtag #JMV, the Youth Marked for Life campaign is an affirmative action with an emphasis on valuing life. However the goal is not merely to raise awareness but create change.
"The JMV campaign works to denounce the murder situation, mobilizing society to participate in the interruption of the homicides, holding the state responsible and pointing to a solution," says Luis Henrique. "The start of a solution we are proposing is a five point protocol which we want the Governor to sign. These points are already in the law and should be upheld but aren't."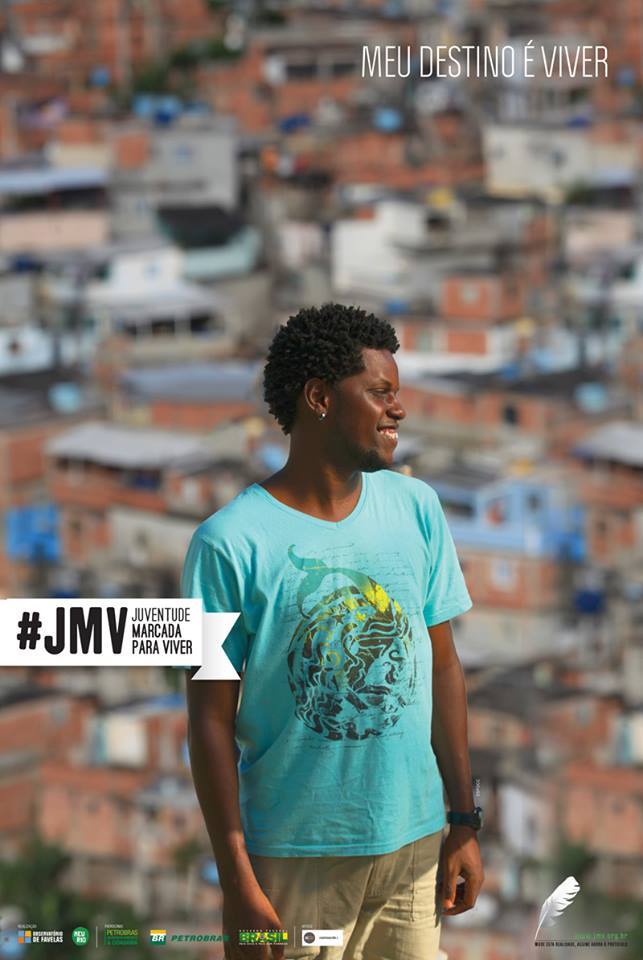 The protocol calls for:
Public security agents to prioritize intelligent action and control the use of firearms;
Public security agents to obey principles of legality and preservation of life, being obliged to wear identification and use individual warrants in house searches;
Public security organs to discipline the use of force by agents, defining regulation or prohibiting use of arms that provoke unjustified risk;
Prohibition of use of firearms from police helicopters; and
Training of public security agents to include generational and racial relations content with a view to eliminating discrimination in police approaches.
A petition to pressure governor Sérgio Cabral to adopt the protocol is part of the campaign. Hosted on activism group Meu Rio's "Pressure Cooker" platform, the petition will be handed to Cabral with the demands in the new year.
In the meantime, ESPOCC students participating in the campaign have a series of interventions planned to raise awareness and call people to action. Speaking about the campaign in the break between classes at ESPOCC, Maré hip hop artist and cultural producer, MC Succo says: "We have infinite reasons to talk about this because they are our neighbors, relatives and friends that are dying in this genocide. It's mass elimination. Certain declarations the governor passed have shocked and revolted me and made me want to fight to end this line of thinking because soon I'll be in the queue to die. I'm young and black and as much in the line of fire." He goes on, "This should have stopped already and it hasn't. Actually, [this situation] should never have existed."
To sign the petition for the reduction of homicides of black youth click here.
Follow the Youth Marked to Live campaign on Facebook and Twitter.