For the original in by Gustavo Goulart in Portuguese in O Globo click here.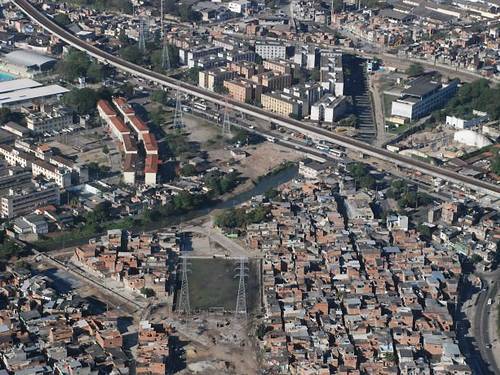 Militias dominate 454 of the 1,001 favelas located in the Rio de Janeiro municipality. This is one of the findings of research carried out by anthropologist Alba Zaluar and her team from the Institute of Social Studies and Politics (IESP), Rio de Janeiro State University (UERJ), and Christopher Barcellos, coordinator of Fiocruz's Information in Health Laboratory and the Institute of Communication and Scientific Information and Technology (ICICT).
The study also shows that 370 communities, or 37% of the total, are still controlled by drug traffickers. The Pacifying Police Units (UPPs) are stationed in 174, or 18% of the favelas. The entire study titled "Urban Health – Homicides in and around Rio's favelas" was presented on Wednesday, December 4, at the "Seminar on the Pacifying Police Units Program, or how to Transform it into a Proximity Policing Program" at IESP headquarters in Botafogo.
According to Alba Zaluar, the number of favelas was taken from the 2010 Census carried out by the Brazilian Institute of Geography and Statistics (IBGE).
"The militia dominates the scenario. But it is important to highlight that the favelas have different dimensions, and different populations. This point is important in order to recognize what still needs to be accomplished in the city," commented Alba Zaluar, who coordinated the seminar.
The study also showed that only six favelas that have gone through the pacification process are free of drug trafficking: Chapéu Mangueira and Babilônia in Leme; Batan and Avenida Brasil (Batan neighborhood) in Realengo; Camarista Méier in Engenho de Dentro; and Morro Azul in Flamengo. This last favela has a Military Police base. Furthermore, according to the study, only 23 of the 174 favelas with UPPs have disarmed drug traffickers. Researchers from ICICT are still collecting data on the number of homicides in the favelas.
"It's an interdisciplinary project, through which we are seeking to recognize via mapping the places where there are high risks of homicides and violent deaths. As an ethnographic study, it searches to understand what motivates people to go into combat with each other. It also takes into account the reaction of residents of favelas where UPPs have been installed. This is all being done in order to create a state policy that will be beneficial to the population," affirmed Alba Zaluar. "It might offend the chief drug lords, and the militia, but it is important to provide a better life for people."
The presentation seminar included four debates: "The past condemns us;" "What is Proximity Policing;" "Functions of the UPP commander in the favela;" and "Other institutions." Alba Zaluar, Christovam Barcelos, Frederico Caldas, commander of the UPP Coordination office, Jacqueline Muniz from Rio de Janeiro University Research Institute (IUPERJ), and Flávio Mazzario, president of the Fallet neighborhood association, among others, took part in the seminar.