Clique aqui para Português

For the original in Portuguese on the Institute for the Study of Labor and Society (IETS) website click here.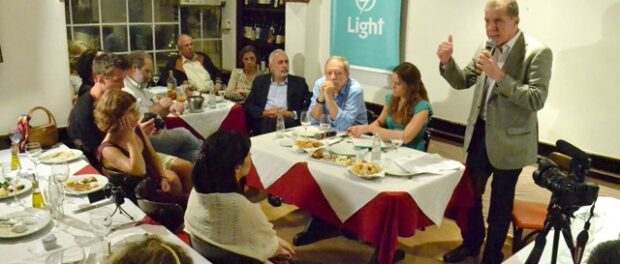 New investments, growth in the local economy, the policy of pacification, and large-scale urban interventions are changing the city of Rio de Janeiro. Hotels are opening in favelas; bakeries and small grocers are giving way to restaurants and retail shops. Gentrification is the buzzword of the moment. To discuss this process, which results in real estate appreciation in a given area displacing that area's original inhabitants, OsteRio invited for another round of debates the urbanist Flavio Ferreira; Theresa Williamson, also a city planner and director of the NGO Catalytic Communities (CatComm); and federal congressman Jorge Bittar. The event, organized by the Institute for the Study of Labor and Society (IETS) and sponsored by Light (electric utility), took place at the usual location, the Osteria Dell'Angolo restaurant in Ipanema, and was attended, among others, by Deputy Mayor Adilson Pires and by residents of Vidigal.
A worldwide phenomenon, gentrification in Rio has its particularities. Theresa, who is also publisher of RioOnWatch, pointed to the policy of favela pacification in Rio de Janeiro as a trigger of the process: the new security conditions raise the price of rents and attract real estate investors. At the same time, the formalization of services in favelas itself imposes new costs to residents and promotes gentrification.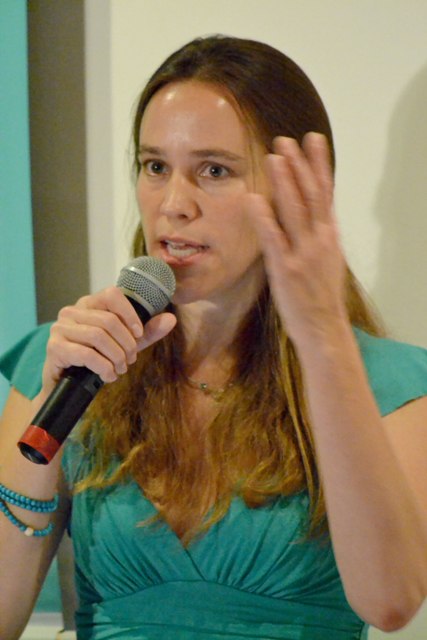 "In practice, as security enters the favelas, the rents already will have risen. Add formalized services, add other mechanisms, and a cycle is created in which people are not able to stay in their place of origin. We have a government that is funding gentrification in favelas under the pretext of combating poverty."
One of the communities most coveted by real estate markets is Vidigal. Close to Leblon and alongside the beach, Vidigal always had its share of middle-class residents. With pacification, it began to be sought out for developments, such as upscale hotels, and by younger residents, both foreigner and Brazilian, interested in living in the South Zone at lower cost. On websites for real estate sales and rentals, Theresa recalled, apartment prices went as high as R$10,000 per square meter. A 745 square meter plot is advertised for R$2.5 million.
"Today it's very sad to see what's happening to the community. People arrive, buy up plots of land, and soon remove all the character from the community. All this is starting to mess with the inner workings of the favela. Going from the bus stop to the top of the hill can take up to 50 minutes in traffic," describes Marcelo da Silva, President of the Vidigal Neighborhood Association.
Secretary of Urbanism during Saturnino Braga's administration (1985-1988), Flavio Ferreira admitted the process of gentrification brings difficulties, but considered the formalization of communities and even higher prices as essentially positive, benefitting owners of local properties. Flavio cited studies that show that usually no more than 10% of the original population leaves and pondered: "The advertised values ​​have nothing to do with sale value. The question is whether these sales are taking place."
With experience of having participated in the Favela-Bairro favela upgrading project, Ferreira said that it is tenants, not owners, who are most affected by the process of gentrification.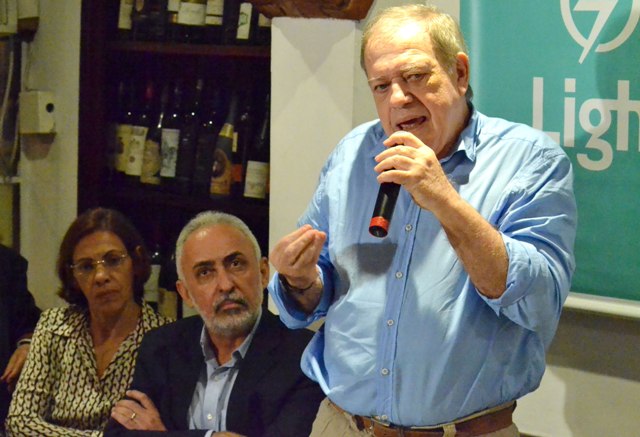 "In the favelas where I worked, over 90% of residents were owners. The question is only to protect tenants. Tenants' laws in Brazil are the same across Brazil. In the United States, you can have them just for a neighborhood or just for the older inhabitants of a certain place. It is a way to protect tenants and inhibit speculators. There are a number of measures that can minimize the issue, while giving people freedom to make decisions about their own lives."
One of Flavio's proposals would be to protect the existing residents from likely property tax increases as a result of the appreciation of space. "IPTU [property tax] goes up, but the poorest preexisting owners should not suffer the increase."
Municipal Housing Secretary between 2009 and 2012, Congressman Jorge Bittar argued for government action to reduce the process of expulsion of favela residents, but without compromising the individual freedoms of residents.
"People must have residential freedom, but the government's role is also to correct market imperfections, or at least try to correct these imperfections. The market does not necessarily allocate resources in a balanced way, especially in a society with so much social inequality."
Bittar believes in "lightweight but effective mechanisms" to curb the momentum of the real estate sector advancing into favelas.
"As we talk about urban regulations for the city, we must talk about urban regulations for favelas, regulating building form, creating mechanisms to prevent mega-developments in these areas."
All over the world, regulatory measures for housing are adopted and they work, assures Theresa. The director of CatComm highlighted examples such as New York, where 10% of the population lives in public housing and new buildings must offer 20% of new apartments at affordable prices; London provides public housing and rent assistance for 24% of the population; in Zurich, 30% of residents live in cooperatives. In Rio, the solution is the favela itself, as Theresa sees it.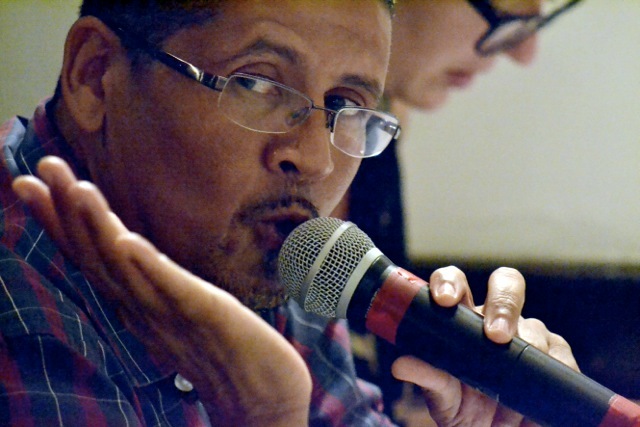 "Here in Rio we have 23% of the population living in favelas, so we do have an affordable housing market, yes. We need to change from this lens of the favela as a problem to one as our solution to the issue of affordable housing."
Sérgio Magalhães, president of the Institute of Architects of Brazil, is of the same opinion, who argued that the stigma around favelas has decreased, even as groups persist who look upon favelas as a problem to be eradicated. According to Sérgio, the democratization process of cities arrives at an understanding that the favela is a normal condition of urban organization.
"It's more of an urbanistic way of organizing space, the result of a historical desire of poor people entering urban life and which upon consolidation acquires qualities that are very important."
To strengthen this integration, he says, requires a more equitable distribution of public investment, which, according to Magalhães, has been concentrated in areas of Barra da Tijuca and served the real estate boom there. Effective provisioning of services such as water, street lighting, and garbage collection, as well as schools and health facilities, is essential for favela spaces to no longer carry the stigma of "areas of exception."
"The universalization of public services in Rio de Janeiro is the precondition for the city to develop fully, so that it effectively incorporates the whole of society in its development."
Bittar also advocated policies of vocational training and access to the labor market for residents threatened by the processes of gentrification. Like Magalhães, he also criticized policies of infrastructure investment, which in recent decades have favored regions like Barra da Tijuca.
One of the symptoms of inequitable development and the abdication of the city in adequate planning is the decline of the suburban train system, which, according to Bittar, once transported a million passengers per day but today carries less than half of that, despite population growth. One consequence of deficient transport is population concentrating in some regions while neglecting others.
"If we were to address the problem of mobility adequately—the system of trains running throughout the north and west regions—we would be able to judiciously densify some areas there, so that people could live well and move around quickly."
Paulo Magalhães, associate sociologist with IETS, recalled that the federal housing program, Minha Casa Minha Vida, is a response to gentrification. Paulo coordinates the project #Mais Valdariosa, one of the program's housing estates operated by IETS, on the outskirts of Queimados, and commented that Minha Casa Minha Vida offers substandard housing and lacks other necessary social amenities.
"The program is of a degree of such liberality that it pushes people to the periphery. You build housing, but you don't make a city, that is schools, health, etc."
Watch a Portuguese video summary of the debate here: