Residents of Vila União de Curicica, a West Zone neighborhood about 1km from the future Olympic site that is being threatened with one of the largest evictions yet announced for the 2016 Olympics, have been organizing their resistance to stay in their homes. This month, the community was informed that many will be receiving a social rent allowance instead of being given social housing promised by the mayor via the federal housing program Minha Casa Minha Vida (MCMV). According to Robson, a leading organizer of the resistance, "The focus isn't money. It isn't compensation. Our focus is to stay in our homes."
Those fighting to stay have continued meeting on a weekly basis, to both organize within the community and gain external support from politicians and other groups. Community organizing has been difficult due to the lack of support from the Neighborhood Association, but also due to a "war of information" being waged upon them by city officials.
Misinformation, Coercion and Intimidation
The resistance of Vila União de Curicica has been in talks with other communities that have faced eviction to get acquainted with the government's strategies. Meanwhile, authorities have been approaching individual members of the community in efforts to buy them out. According to residents, the compensations offered have been insultingly low and the dialogue has been coercive and misleading.
Despite many residents rejecting offers ranging from US$11,000 to US$20,000 (R$30,000 to R$50,000), the government has attempted to persuade them by claiming that the MCMV apartments are worth US$95,000 (R$240,000).
However, residents have argued that if the total cost of construction of the MCMV condominiums in Colônia Juliano Moreira is divided by apartment, each property will only be worth US$30,000 (R$75,000). Residents have also complained about the changing size of the apartments: at first touted by officials to be 44m², they were then revised to 40m² and current floor plans show they are a mere 37m².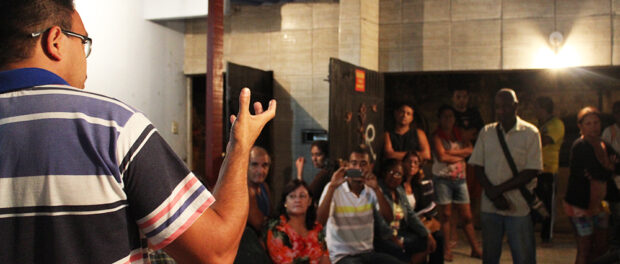 Daniel, a resident and business owner in Vila União, said:"I feel assaulted. I feel like there is a criminal with a gun to my head."
Residents have also reported that COMLURB, the municipal trash collection company, has stopped responding to garbage removal requests, alleging that another eviction strategy is now at play: the dramatic cut of public services from the area to make it increasingly unbearable for residents determined to stay.
The government has not communicated with the community as a whole and hasn't provided information in the form of written documents. Although a meeting with the community took place this month, the authorities have continued to meet with residents one-by-one to buy them out through a divide-and-conquer strategy.
Residents say the most damaging tactic has been the intimidation and pressure applied by government officials. According to them, the pressure has resulted in the deaths of three elderly residents who passed away in their sleep from stress and fear of being evicted.
The public defender working with the group says it is possible to annul signatures if residents were pressured or coerced into signing. One woman recently agreed to receive only R$15,000 for her home. Residents will be taking legal action in order to demonstrate this coercion and these violations of their rights.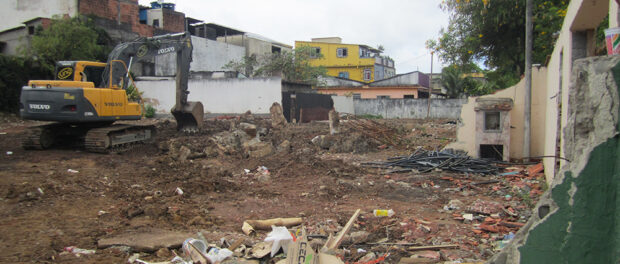 Organizing in Adverse Conditions
The fight to stay has been difficult for residents because the usual vehicle for mobilization, the Neighborhood Association, has abandoned them. Despite this, organizers show no resentment and continue to emphasize that their fight is not against the Association but simply to secure their rights.
Within the community the group has been working with help and materials from the Popular Committee, to distribute accurate and useful information to residents about their rights. So far 110 families have signed onto the movement against eviction, but the group is also hoping to help those leaving obtain more just compensations.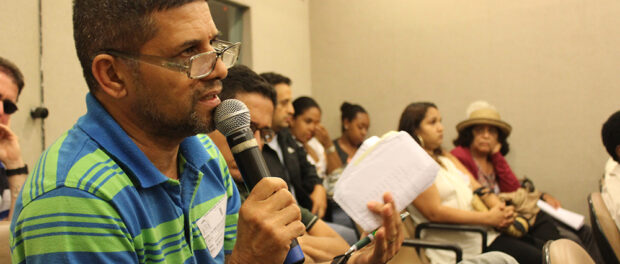 Residents have also been reaching out for help from outside the community. A number of State and Federal representatives have expressed interest in helping while other organizations have already gotten involved. The Catholic Church's Pastoral de Favelas has helped spread Vila União's story through its network. Residents of Horto, another community facing eviction, gave Vila União residents time to speak at their public audit at City Hall. A geography team from the Fluminense Federal University has also joined the fight, the same team that assisted nearby Vila Autódromo in developing their People's Plan, an alternative upgrading plan that avoids the removal of their community and which gained international recognition. The community's struggle is also being documented by photographer Marc Ohrem-Leclef.
Going forward, residents are determined to continue to question all information they're given by government officials. They hope to gather written documents from officials since information has so far only been relayed orally, making it difficult to hold officials accountable.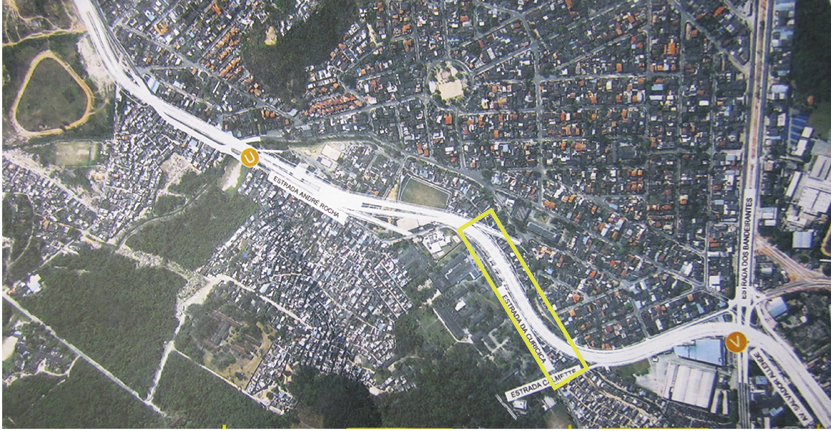 On a wider scale, Vila União residents continue to question the the necessity of their removal. According to them, if the BRT TransOlímpica route was moved west into the unoccupied area at bottom of this map, it would dramatically reduce the number of evictions. The City claims environmental issues with this option, even though environmental impact hasn't stopped other Olympics-related constructions in the area. Many residents speculate that that land has already been bought by the broadcaster Globo, the largest mass media corporation in Latin America, which plans to expand PROJAC, its TV headquarters, which sits just a bit further west.