The top of Vila Pereira da Silva, a small community above Rio's South Zone Laranjeiras neighborhood, holds one of the most creative art installations in the city: Project Morrinho.
There aren't many signs to guide visitors up to the entrance, but community residents will often offer directions through the intricate maze of houses that blend with the hill's flora of jackfruit trees. A short five minute hike leads up to the gates of the community art sanctuary, Morrinho.
It's impossible to miss it. Hundreds of tiny jumbled up brick houses create the landscape of a 500-square-meter diorama, a replica of a number of favelas coexisting in one morro. Mirroring the style of many communities in Rio, some houses in Morrinho are splashed with paint and graffiti.
More than 3,000 miniature dolls populate the homes, drive the cars, and walk the streets of Morrinho. Scavenged toys like plastic cars, guns, and decorative lights complete the scenery and depict daily life from a "baile funk" party to a clash between cops and gangs. It is an artistic representation of a favela that began quite literally as child's play.
"[In 1997] two brothers moved here with their family into this shack that was in the woods. They had never been to the city of Rio de Janeiro, they were from the countryside of the state," said anthropologist Alessandro Angelini, who is currently studying Morrinho. "They were kind of shocked by the geography of the city, the difference between the favela and the asfalto (the formal city with public services below)."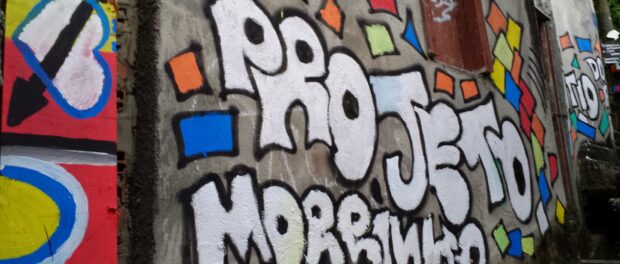 The two brothers improvised a playground using leftover bricks and tiles they collected from building their own houses. They devised tiny characters from recycled material and recreated scenes from their own experiences in very high-pitched voices. The game soon attracted more young boys, and the small "morrinho" the two brothers had built expanded to a large tiny world.
"It was and still is a game," Cirlan Oliveira, one of the brothers and project creators, said. "We had 50 young boys wanting to play Morrinho here. It turned into a fever."
A game based on a true story
At the time, the community was undergoing several changes, Angelini explained. Although the pacification process wasn't launched until 2008 with Santa Marta, Vila Pereira da Silva had already been experiencing Military Police intervention over the previous eight years. Children took these confrontations between gang members and police and reflected them in their role playing game.
In fact, Morrinho is so true to life that it was initially mistaken by the police to be a strategy map for drug traffickers' planned invasions of other favelas.
"It isn't always about violence either. They have love stories and there is a bar up there and baile funk is actually a big part of it," Angelini said. "There is a sports court up there with speakers and a DJ and they would throw these parties that would go deep into the night."
The original creators developed a meticulous game with rigid rules and harsh consequences, explained Oliveira. For example, Morrinho follows a specific monetary system of coins that allows each doll a salary or wage. They roll up pseudo-joints for drug dealer characters to sell for a set price, mimicking the drug traffic in some favelas. An infringement of any of the rules can result in expulsion from the Morrinho game.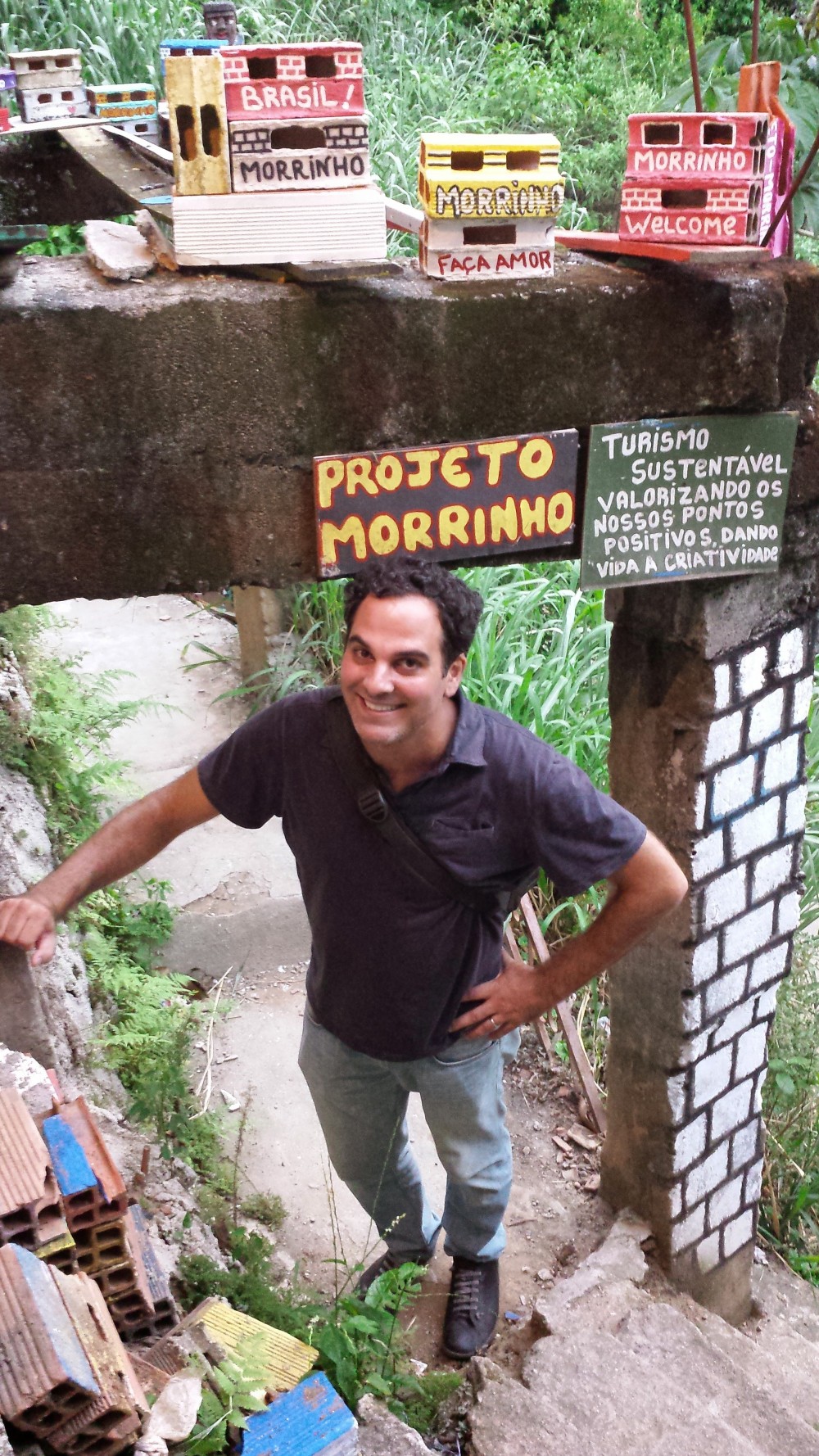 International recognition
In 2001, Morrinho evolved from a kids' game to a recognized art piece when filmmaker Fábio Gavião produced a documentary titled, O Pequeno e O Grande (The Small and the Large), about the mini community. Soon after, portions of Morrinho traveled to museums and exhibitions all over the world including Venice, Paris, and Barcelona. The Museu de Arte do Rio (MAR) currently holds a permanent Morrinho exhibit with a replica of the original in Vila Pereira da Silva.
Morrinho has also been featured in videos sponsored by British Gas Brazil, Casa França-Brasil, the Brazilian Ministry of Health, BHP Billiton, Junior Achievement and Nickelodeon Brazil, which televised a five-episode series.
"National Geographic came here and wrote a two-page article about Morrinho. Man, it was like 'boom!'" Oliveira said. "After NatGeo came, [Brazilian variety show] Fantástico then [national news program] Jornal Nacional came, then [Brazilian channel] SBT then [magazines] Veja, Época, Vogue… I can't even remember how many magazines I gave interviews to."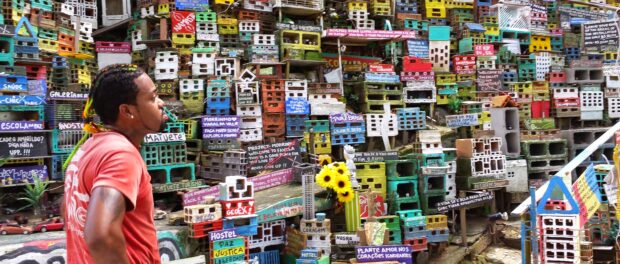 Oliveira says that the project has also recently become a tourist destination attracting foreigners to visit the art installation in the community.
The project has since become an official NGO. Now, Project Morrinho leads three sub-projects: TV Morrinho, which makes independent and contracted productions, Morrinho Tourism, which provides guided tours of the project space in the community, and Morrinho Exhibition, which takes the model to international exhibitions to replicate at a smaller scale. The organization collaborates with other community organizations, hosts cultural events, and offers a variety of workshops to community residents.
"We try not to focus on the negative. We learned all about the negative through our experiences of hardship and prejudice, but when we were discovered, we wanted to show only the good things," he said. "We built Morrinho to always show the positive, a cultural side and a positive message. The most important thing is to help the human being understand they can change their life story."
Check out "The Small and the Large" documentary about Morrinho, in Portuguese:
To visit Project Morrinho, contact Morrinho Tourism at (21) 983086298 or 968025844 to schedule a tour.