Over 200 people occupying an abandoned building in Flamengo were brutally evicted by Military Police on Tuesday April 14. At least 11 people were injured by the police and three arrested, with reports of police using pepper spray on an elderly man who was holding a child.
Men, women and children were occupying the building that used to belong to Brazilian ex-magnate Eike Batista to demand housing after they were driven away from their homes due to extreme increases in rent prices in communities and favelas like Bairro 13, Providência, Mandela, and Manguinhos.
The same group of people had previously occupied the State Water and Sewerage Company (CEDAE) building. They were attempting to strike a deal with the City when Military Police aggressively evicted them from that location, and they relocated to the abandoned building in Flamengo. Residents of the area gave the building occupants a cold welcome, shouting threats from the other side of the gate.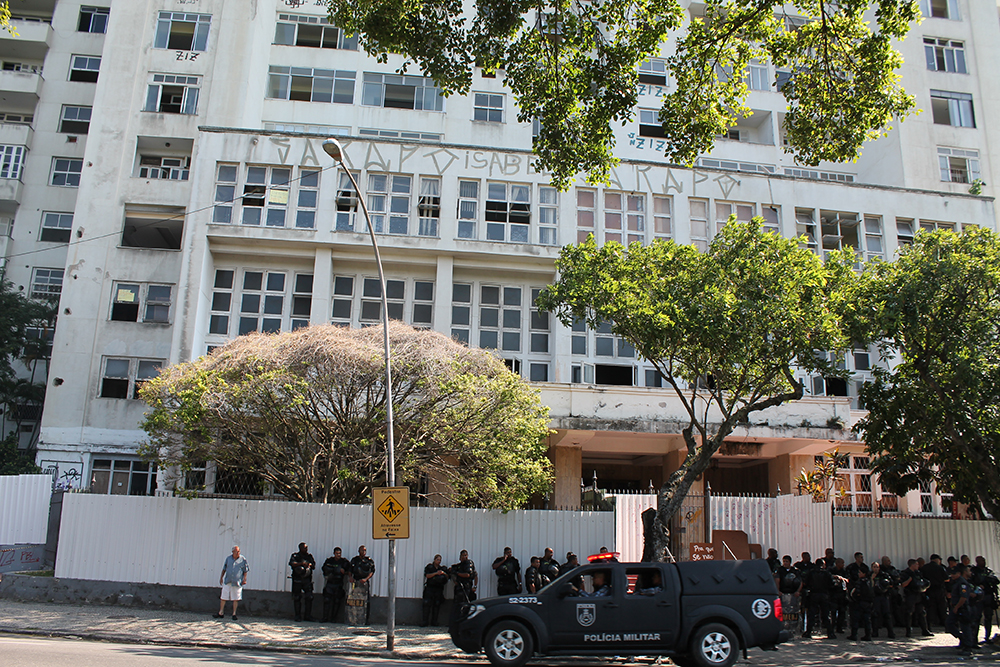 One occupant named Andrea said: "A man approached one of the girls and began yelling at her things like 'You deserve it!' and 'You all deserve to be violated!' The girl began crying immediately. No one deserves that."
Isabel, another occupant, explained why she believes they were met with such hatred and resistance. She said: "The Flamengo residents hate us because we are poor. The rich hate the poor. Only the poor protect the poor."
The building, famous for being owned by soccer club Flamengo and leased to Eike Batista, does not have electricity or running water. Despite previous grandiose plans for the space, it is now full of garbage and populated by rats after being abandoned in 2012.
Before this latest eviction, the occupants were asking for donations of food, water and milk, especially for the young children and a recently newborn baby. Fernanda Aldeir, 35, gave birth to her seventh son in one of the building's bathrooms and was in need of medical attention when over 100 Military Police officers blockaded the property.
The evicted occupants are fighting for the City to provide a solution to the housing deficit. Many of them have been previously evicted from other occupations and were promised public housing through the Minha Casa Minha Vida (MCMV) federal program. One man, Eduardo, said he was occupying the building because he was promised a MCMV apartment but only received social rent for three months, and he doesn't have enough income to rent a place for his family.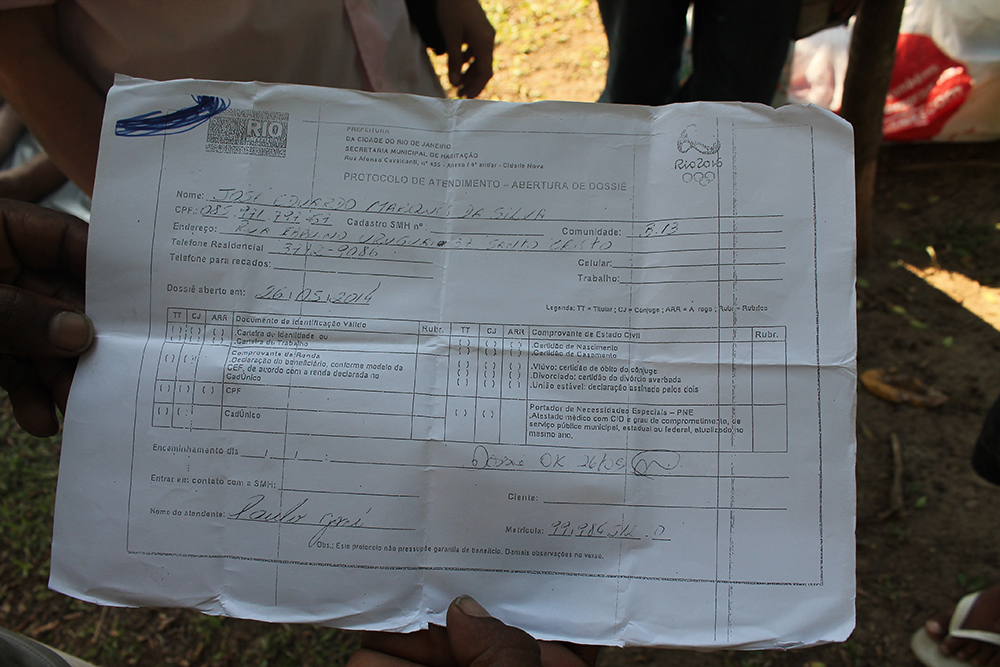 "The media are reporting that we've been compensated by the City but we haven't and we wouldn't be here with children and women if we had been," he said, standing outside the building moments after being evicted. "We are citizens, we can vote, we are workers. We sell our products in the street, we aren't thieves. We are workers but we are discriminated against because we don't have anywhere to live. Mayor Eduardo Paes promised me an apartment but he only gave me social rent for three months and after that I wasn't able to pay rent any more and had to go back to the streets. And this is why I'm here."
After the occupants were forcibly removed, the City offered shelter to 130 people even though the leaders of the occupation say there were a total of 260 people in the building.