Community leaders and members of the public met on April 16 to discuss the Pacifying Police Unit (UPP) program in Rio's favelas.
The event was organized by the favela news portal Viva Favela (a program of NGO Viva Rio) as the first of a series of debates on issues affecting Rio's favela communities.
Speakers included Repper Fiell, rapper and activist from Santa Marta, Davidson Coutinho, MA student, journalist and Rocinha resident, and William de Oliveira, former president of a Rocinha Residents' Association. Ubiritan Angelo, a coordinator of Viva Rio and a former Military Police commander, also participated.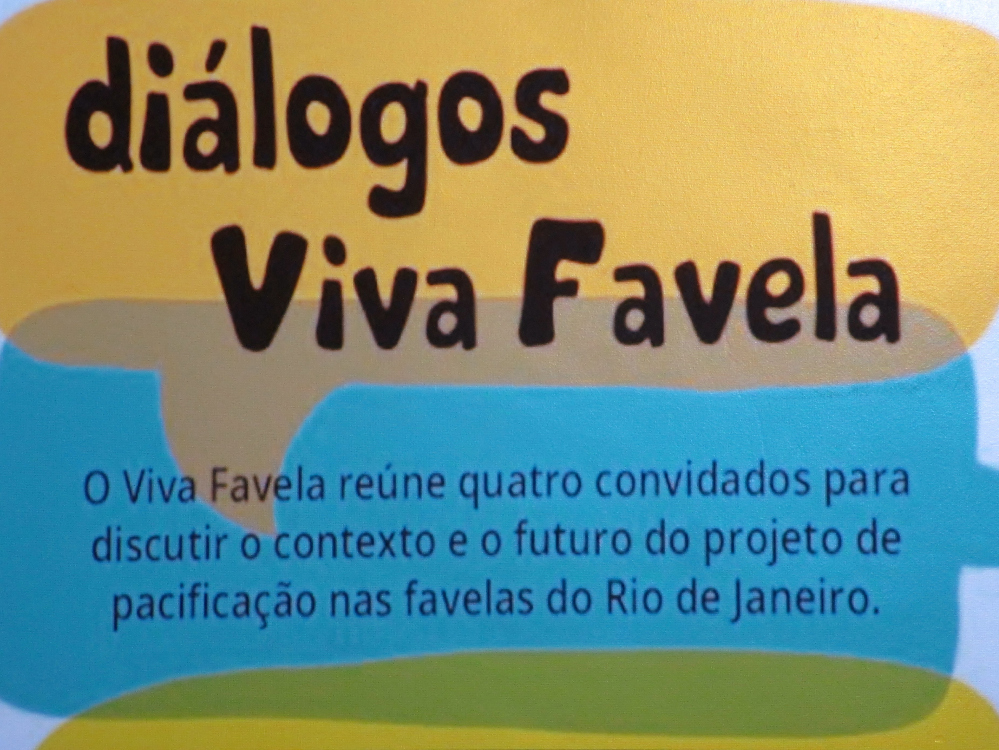 The debate opened with a provocative question from moderator Carlos Costa: "What would you say are the positive aspects of the pacification process?"
While former police officer Ubiritan Angelo readily gave several suggestions—saying, for example, that levels of violence and criminality in favelas have fallen—others found it harder to respond. William de Oliveira referred with cautious optimism to the future of the Pacifying Police Units (UPPs): "Some residents still believe there's some hope left."
Repper Fiell, however, was not willing to see the positive side: "I'm not hopeful, no." He questioned why a day with no shootouts in a pacified favela is seen as a success, when it should be part of daily life for favela residents not to have to worry about shootouts at all. "It's our right!"
Discussion turned to the positive way pacification has often been portrayed in the mainstream media, potentially giving a misleading image of the process. Fiell said Globo News spent a month in Santa Marta in the early days of the UPP, which he thinks distorted the public's perception of what he called "pacification through violence." Rafael Sousa, from Complexo do Lins and speaking from the audience, agreed, remembering the large amount of "advertising and marketing" orchestrated by the media at the beginning of the UPP occupation in Lins. This allowed the UPP to "sell a false image" of the process.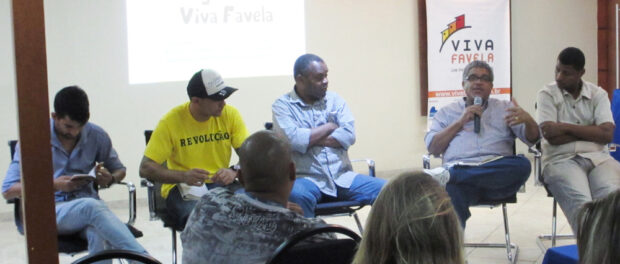 Participants spoke about residents' growing lack of support for UPPs in their communities. Davidson Coutinho summed up his reaction: "Even if you don't agree with the pacification project as a whole, it's sad to walk through the community hearing residents saying they preferred Rocinha before the UPP." Several people spoke of residents feeling removed from the pacification process in their communities. "The biggest supporters of UPPs should be the residents," said de Oliveira.
One of the reasons for lack of support for pacification seemed to be disillusionment with the promises made when UPPs were installed. One promise—to remove traffickers from favelas—was denounced as a "big lie" by Fiell. De Oliveira agreed: "We're seeing the presence of the State in places where organized crime continues, in some places even stronger than before."
Another promise—that police occupation would bring improved public services and quality of life to favelas—was described as a "joke."
Fiell summed this up by referring to Santa Marta, whose residents were promised better housing, health and sanitation services alongside the police occupation. He challenged the audience to go and see the lack of improvement for themselves, referring to a number of wooden and some unsafe houses that still exist in the community, and the low quality of basic sanitation. "This made people realize that it was just another political project to trick people."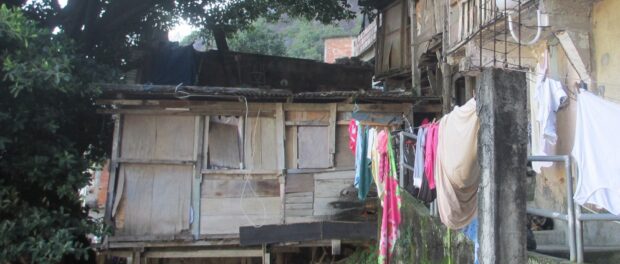 Participants discussed how some changes that did accompany the arrival of UPPs in favelas were negative, including issues related to increasing house prices, gentrification and police restrictions of residents' right to come and go freely in their communities.
Police violence was also cited as a large concern. "We never know when a stray bullet is going to find someone we know," said de Oliveira, making particular reference to recent police killings in Complexo do Alemão. Speakers spoke of violence being a daily reality in their communities.
The overwhelming conclusion was that police occupation alone is not the solution to improving life in Rio's favelas. "Police, police, police, police. We've had enough of police. We've had enough of war," said Coutinho, lamenting the lack of other projects and services in Rocinha. For example, he mentioned that the Catholic university PUC Rio has been working in Rocinha, but on a very small scale.
Coutinho hit on a key theme during the final moments of the debate—the need for a change of attitude towards favelas in the city. "As long as the favela continues to be seen as a problem to be solved, we can't move forward." One way to change attitudes is to embrace and encourage community mobilization and engagement. Fiell agreed: "I don't believe in a police that brings peace with weapons. I believe in the mobilization of the citizen."
Watch the whole debate (in Portuguese) below.