The #TaTudoErrado (Everything is Wrong) protests against escalating police violence in Complexo do Alemão, led by community group Coletivo Papo Reto, ended on Sunday, September 6 with a cultural celebration in Areal Plaza. The protests spanned over three weekends, calling residents to the streets to share stories of why "everything is wrong" in Complexo do Alemão, which has seen escalating violence between police and drug gangs, resulting in an unprecedented number of civilian deaths from stray bullets since the year began.
The first two events, held on Saturday August 22 and 29, walked protesters and journalists through and around the favela, pointing out danger zones, buildings riddled with bullet holes and places where innocent residents have been shot right in their homes, including a 10-year-old boy in April this year.
Raull Santiago, one of the most vocal leaders of Coletivo Papo Reto, galvanized residents arguing that the concept of 'peace' in Complexo do Alemão is no longer relevant: "'Peace' and 'pacification' are words the government throws around to justify the police occupation in Complexo do Alemão, but how are we to experience this 'peace' if we are not alive? We are here to occupy the streets to ask for liberty and freedom. We are here to say that the favela should not be viewed from gunpoint." Children held up poignant signs reading "This war is not ours. We don't deserve to die being shot."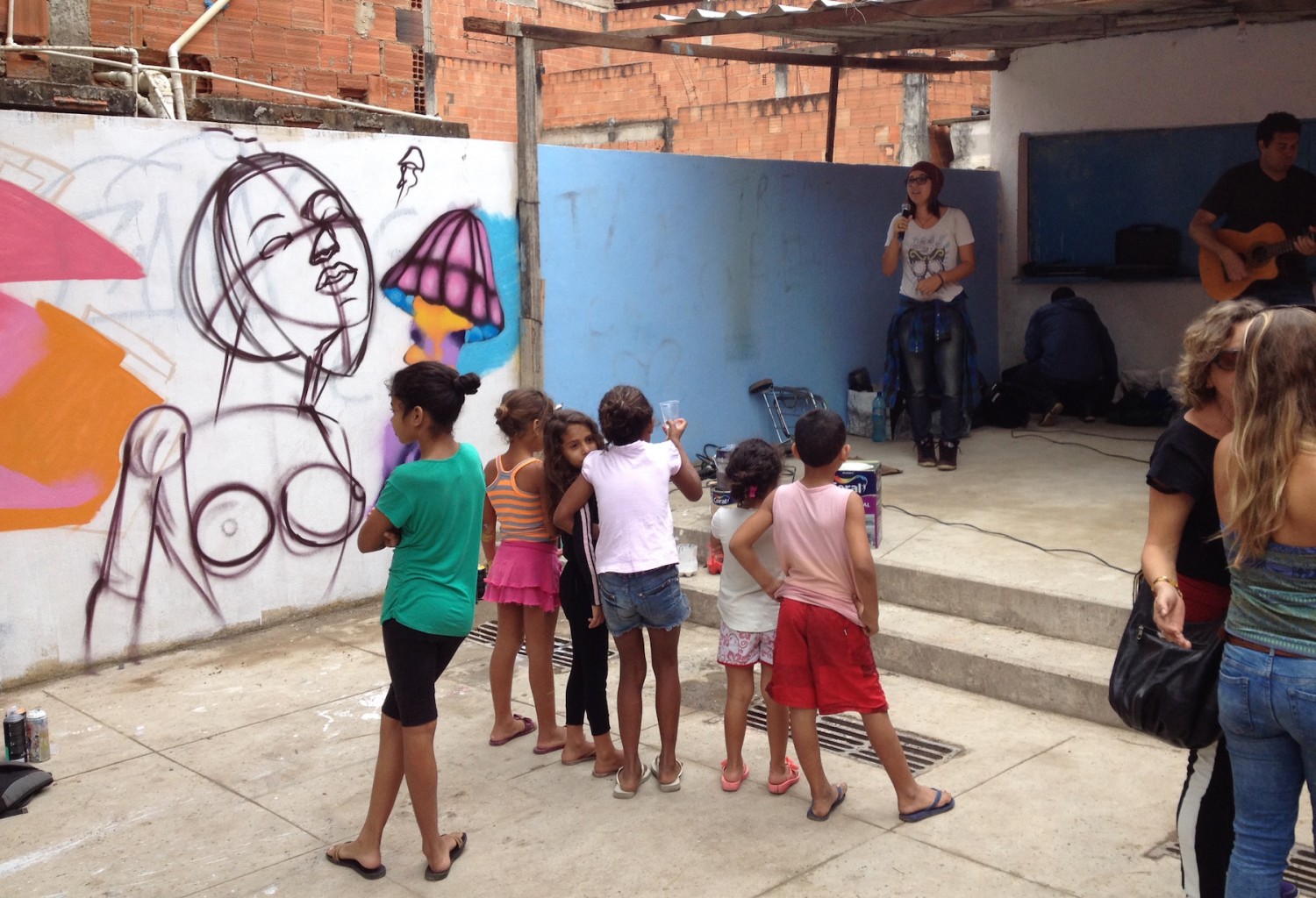 On Saturday, September 5, residents gathered for a night vigil in the Bulufa Plaza to remember the family, friends and neighbors who have perished in the violence so far in 2015. The following day, residents joined together in the small plaza of Areal for a lively 'cultural occupation,' filled with families, music, food, and activities.
Residents painted over graffiti tags depicting threats and swear words directed at police officers by the Complexo do Alemão's controlling drug gang. Local artisan Mariluce Mariá Souza led the painting, assisting children as they drew bright red hearts with the words "Friendship," "Love," and "Peace & Liberty." This was Souza's twelfth mural in Complexo do Alemão, where she has become a local icon for the favela, bringing together children and art to make Complexo do Alemão a brighter place.
"I believe we can change the reality of our home, doing something small a little at a time," she said. "It is exciting! As children get involved together, they can collectively take care of this same place later."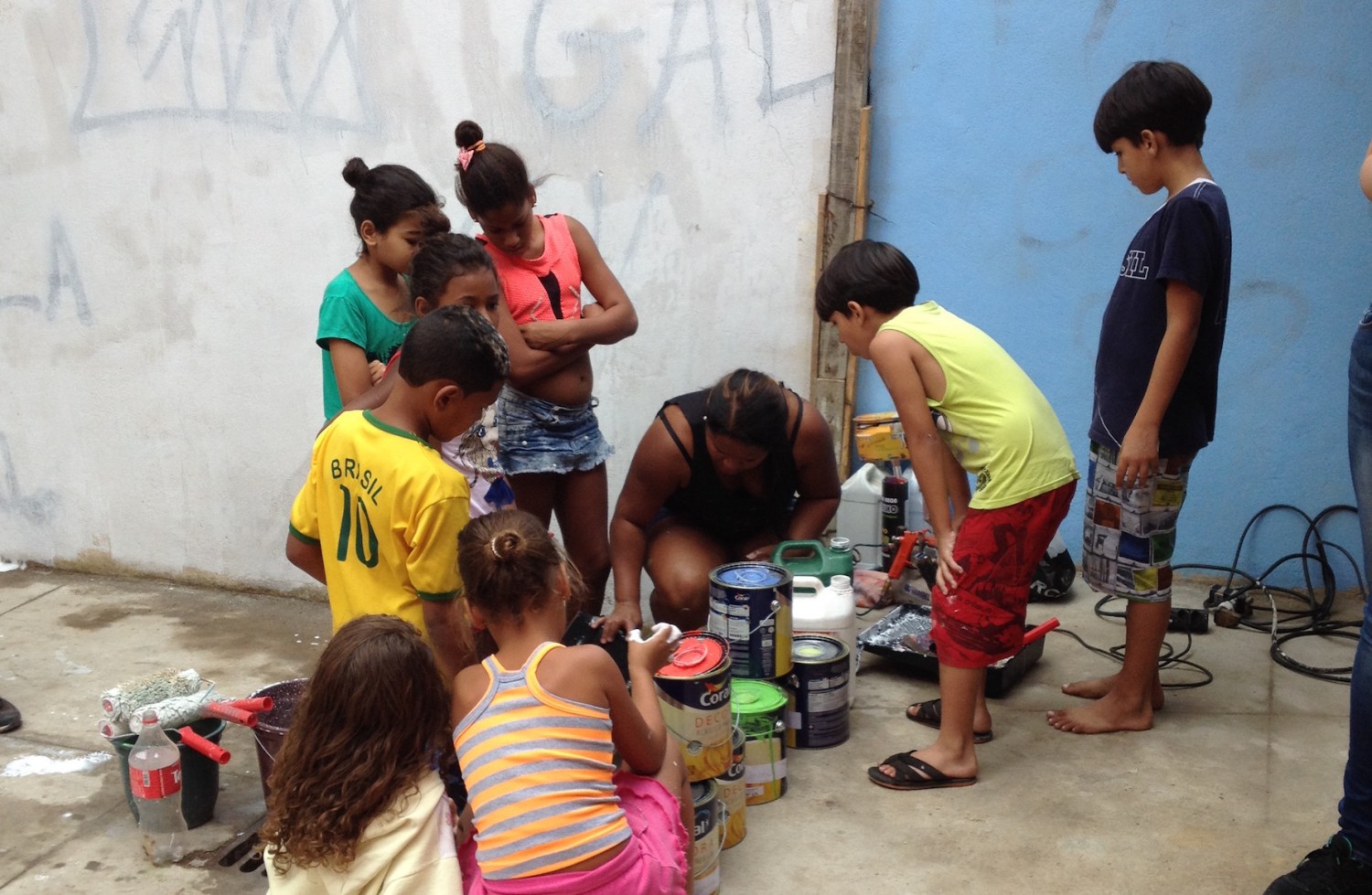 Families flocked to Areal despite the drizzly weather to share in the contagious excitement and joyous atmosphere. Children took turns jumping on a trampoline, patiently lined up for paint brushes, and danced to the music playing from loud speakers. Two local artists took over the freshly repainted wall and spent the next three hours painting a detailed mural with the word "SOM" (sound), celebrating cultural representations rather than harmful tagging. Local arts NGO Barraco 55 also participated in the day's events with a hip hop music performance on stage for the families.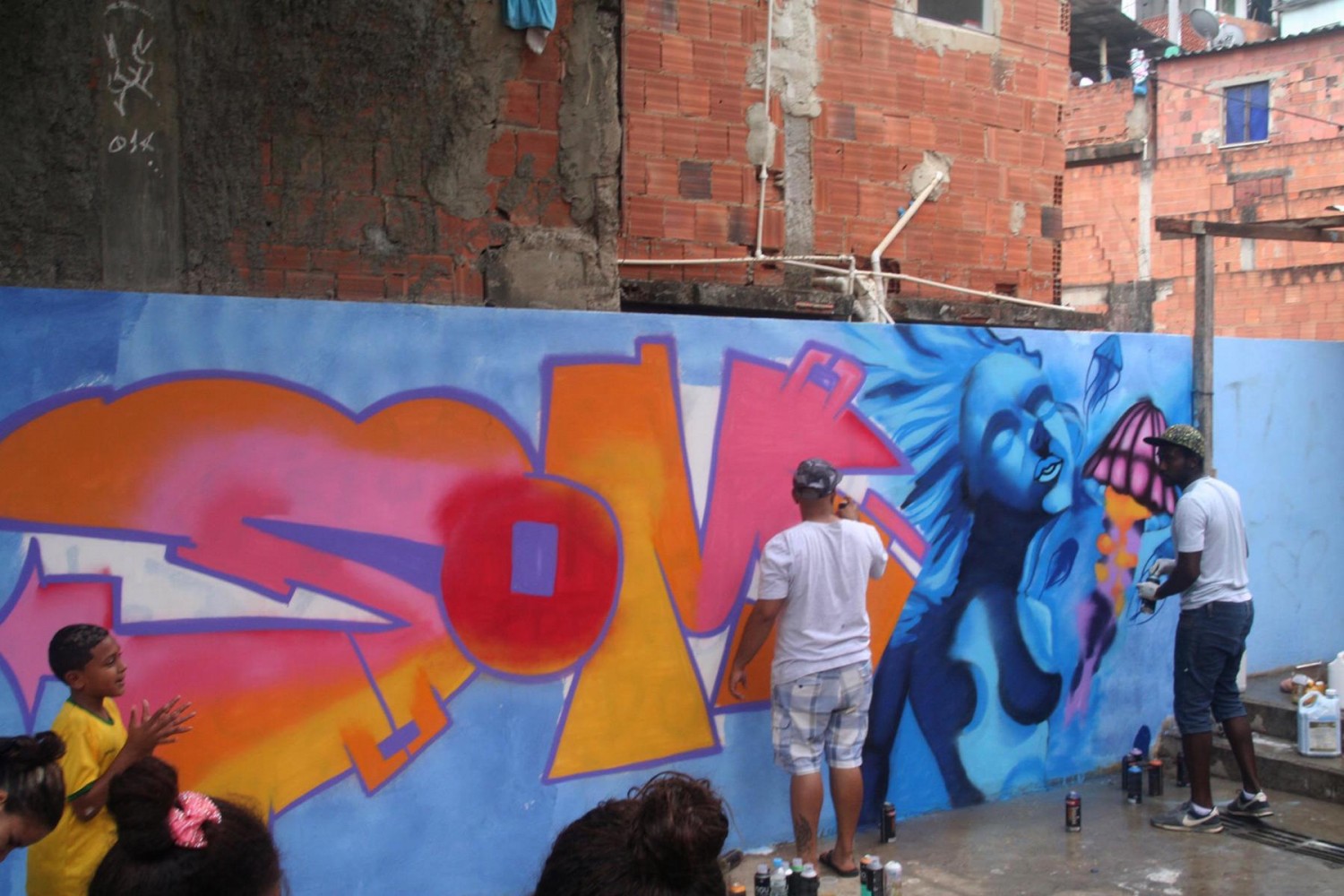 Thainã de Medeiros, another active leader of Coletivo Papo Reto, expressed that the intention of these events is to evoke change in the community.
"Our hope for these types of gatherings is that they continue. We plan to host more events for the residents of Complexo do Alemão, because we believe that we have the power to transform our situation," he said. "We are asking the government to listen, because placing police inside the favela when there was previously no concrete governance is not the solution. Allowing tanks to enter the favela is not going to bring peace–it is instead a symbol of war. We are not asking that the UPP leave completely, because security is still very necessary, but we ask that they no longer enter our streets with tanks, that they leave our cultural centers and events, and that they not occupy our schools and educational spaces."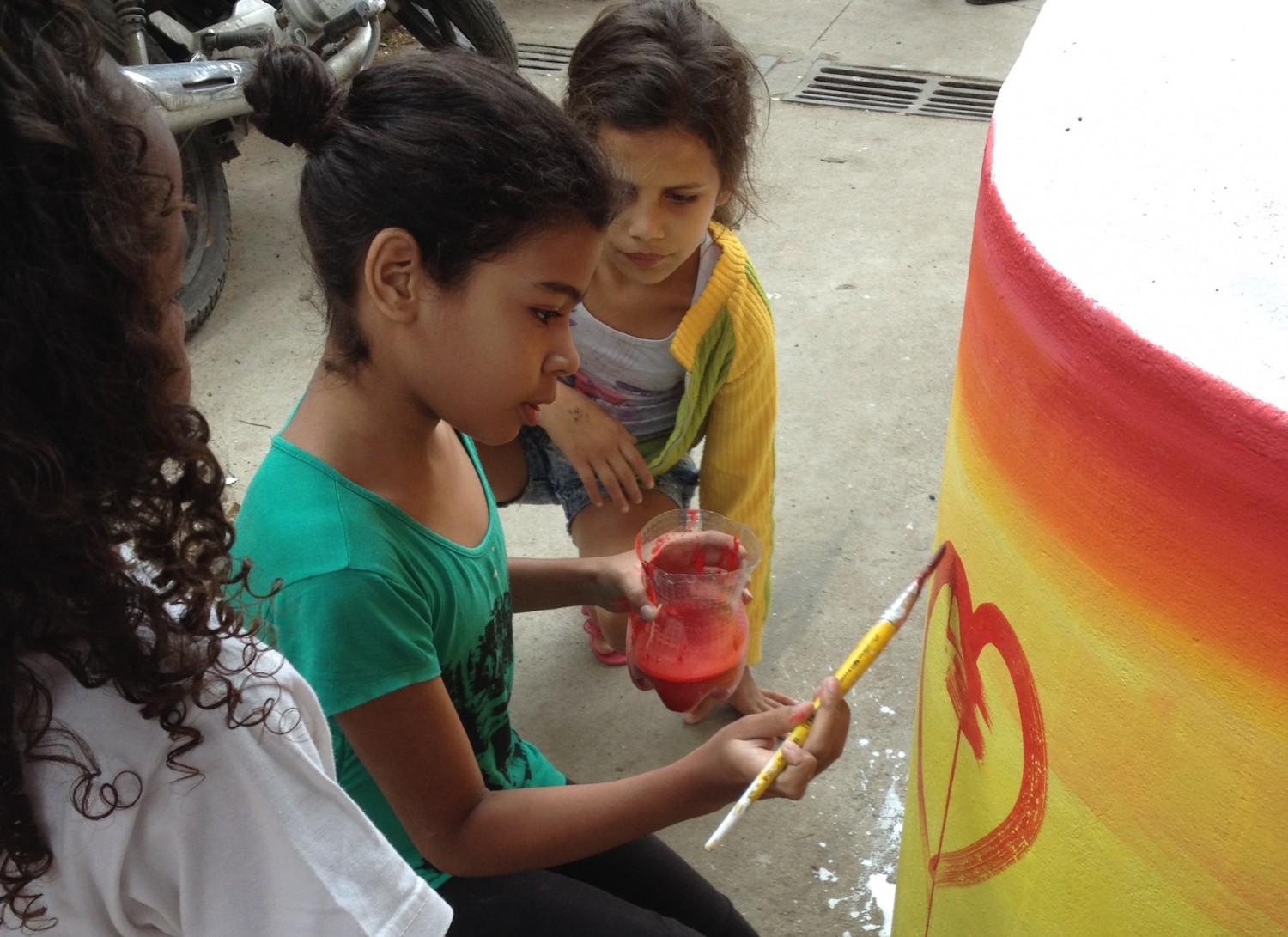 Residents of Complexo do Alemão intend to continue protesting for their freedom and right to 'better days.' But as Souza describes, "It is the people working together who make the favela a brighter place." The square that once held sinister and foreboding graffiti, now exhibits "art and so much love."