Residents report how they are forced to hide from gunfire and how the UPP is far from being a project of peace.
Since the beginning of June, frightened residents of City of God have been living in a state of fear due to constant police operations, gunfire and the presence of the caveirão (big skull)–the name given to the armored tanks used by the Special Police Operations Battalion (BOPE) of the Rio de Janeiro Military Police. Residents are questioning the role and effectiveness of the Pacifying Police Unit (UPP) and claim that their rights are being violated. Some people prefer not to leave their homes for fear of what could happen on days of police operations.
City of God was the second favela in Rio de Janeiro to receive the pacification project, with the UPP installed there in 2009. The UPP has 343 police officers who patrol the area of over 2km in length where 47,000 residents are spread over 18 zones. Similar to other parts of the city, the project has been problematic.
19-year-old student Lucas Felix de Lima, who was born in the community, is scared after a series of incidents of violence. "Everybody is afraid of being hit by a stray bullet. Imagine leaving for work and getting hit by a bullet?" asks de Lima, who lost his job because he could not leave his home for two days in a row. "I didn't go to work and ended up losing my job," he says.
Besides the gunfire, residents say that buses have stopped doing their route on Rua Edgar Werneck. Resident of Rua Miguel Salazar, 42-year-old Solange da Silva had great difficulty getting home. "When I found out about the shooting, I was already on the bus and the only thing I wanted was to get home. The bus was not going to the City of God square, and I had to get off at Apê (which is about 2km from the main square) and walk. It was so stressful," she said.
For Mauro Leocádio, a 20-year-old student, this 'war' is a form of discrimination. "The other day I was leaving the house and going to my course when I saw a squad of Shock Troop vehicles. This doesn't happen in affluent areas. I wonder why it is necessary to have so many armed men like that. I felt vulnerable," he says. "The UPP is not a project of peace, it is far from that. Their presence has not ended the violence," he says emotionally.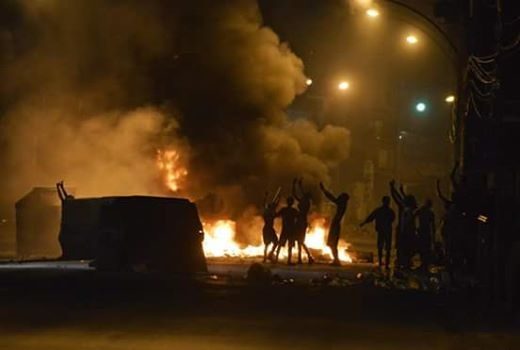 No rights, no voice
A resident who prefers to remain anonymous  says she was in the street in broad daylight when she was hit by a bullet in her leg. She was with her daughter of only five months who was in a stroller.
According to the resident, the bullet that hit her came from the police who came to her aid. She was shot in May and says that she was pressured by the police to not press charges.
Inadequate security policy
According to anthropologist Adriana Facina, the solution to reducing violence in low income areas has to do with increasing rights, and not removing them. "Of course it is about human rights and the basic right to life. But it is also about the fundamental rights of education, transport and housing. It is unacceptable to hear reports from residents who are unable to claim their right to come and go," Facina says.
To Adriana, this establishes a relationship of persecution against a specific class: "War doesn't exist against things, but against people, the majority of whom are black, poor, and living in low income areas. In these places, everything is allowed. The State acts in this way in these marginal areas. Here, laws are relative, public services are precarious, and rights are scarce," she emphasizes. "This is how the State acts in marginal areas. This allows the power of the State to continue."
According to this expert, with this police repression and acts of brutality, the State is able to maintain social inequality: "The war against drugs is a convenient excuse," she concludes.
Juliana Portella is a 25-year-old journalist, editor, and social media commentator. Juliana is also a teacher and dedicates herself to provide university preparatory lessons to youth in a community at the antepenultimate station on the Japeri train line.