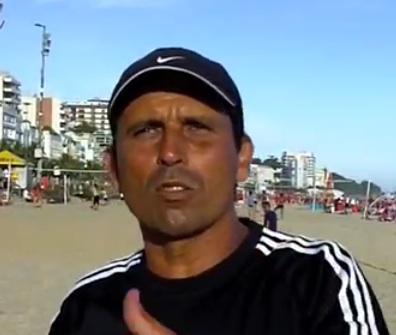 An interview with ex-professional footballer Gerson, who played for Botafogo along with other lower-league teams.
Gerson went on to make the natural progression in becoming a football coach and then began offering foot-volley lessons on Rio's famous Ipanema beach.
Gerson offers his views on the sporting opportunities within his local community of Vidigal and what is politically holding back progress in this area.
He also explains his opinions on the forthcoming 2014 World Cup in Brazil. Describing how the tournament will affect the communities, suggesting a way in which children from the communities could have more access to one of the biggest sporting events in the world.