Initiative: The Graffiti Museum and Verde Vale ("Green Voucher") Project at the National Organized Graffiti Workshop Space (RONGO)
Contact: RONGO Facebook | Graffiti Museum Facebook | Email
Year Founded: 2011 / 2013
Community: Pavuna (North Zone)
Mission: To nurture the culture of street art for young artists in Rio and to address environmental concerns in the surrounding community.
Public Events: RONGO organizes an annual walk and run on Brazil's Black Awareness Day, November 20.
How to Contribute: RONGO is seeking financial resources in order to carry out and expand the group's projects and support income-generating activities for participants. Specific needs include funding for equipment purchases (such as spray paint and art materials) and for transportation to cultural events in the city.
Just a short walk from the Engenheiro Rubens Paiva metro station in Pavuna, in the furthest outskirts of Rio's North Zone, a small soccer field greets visitors en route to the community's flourishing cultural center, the National Organized Graffiti Workshop Space (RONGO). Carlos André do Nascimento, RONGO's founder and director, explains that the community-based nonprofit organization relies on local volunteers to coordinate its multiple projects. As an organization with a cultural and environmental focus, RONGO's main projects include Verde Vale ("Green Voucher")—a recycling and adaptive reuse initiative—and the Graffiti Museum, a community museum featuring exhibits from local artists and offering art classes for youth. In addition to these projects, the organization hosts regular recreational and cultural activities for both children and adults.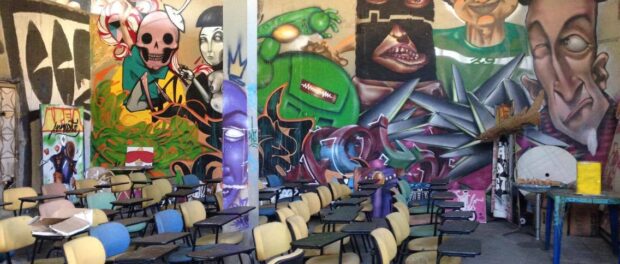 Verde Vale: Working Toward a Sustainable Future
Hundreds of large black and white trash bags fill a small gated lot next to RONGO's headquarters, where Rodrigo Ribeiro—who, along with João Correa, is one of the coordinators of the organization's Verde Vale recycling system—begins to transform a worn tire into a work of art, coating the tire with bright red spray paint.
Initiated in June 2013, Verde Vale works with trash and recyclable materials that accumulate each month in Pavuna and nearby areas. Through the initiative, volunteers collect discarded materials from houses, schools, local businesses, and streets in the neighborhood. Sorting the materials at the organization's headquarters, usable items are separated into those Verde Vale salvages by transforming them into recycled works of art, and those handled by the group's recycling cooperative, generating income for participating members. COMLURB (Rio's municipal waste collection utility) collects the unusable trash. "It's important to show people that it's possible to re-utilize trash, make an income from it, and preserve the environment," Nascimento describes. "We try to make use of what people throw out to create artistic works and all sorts of things."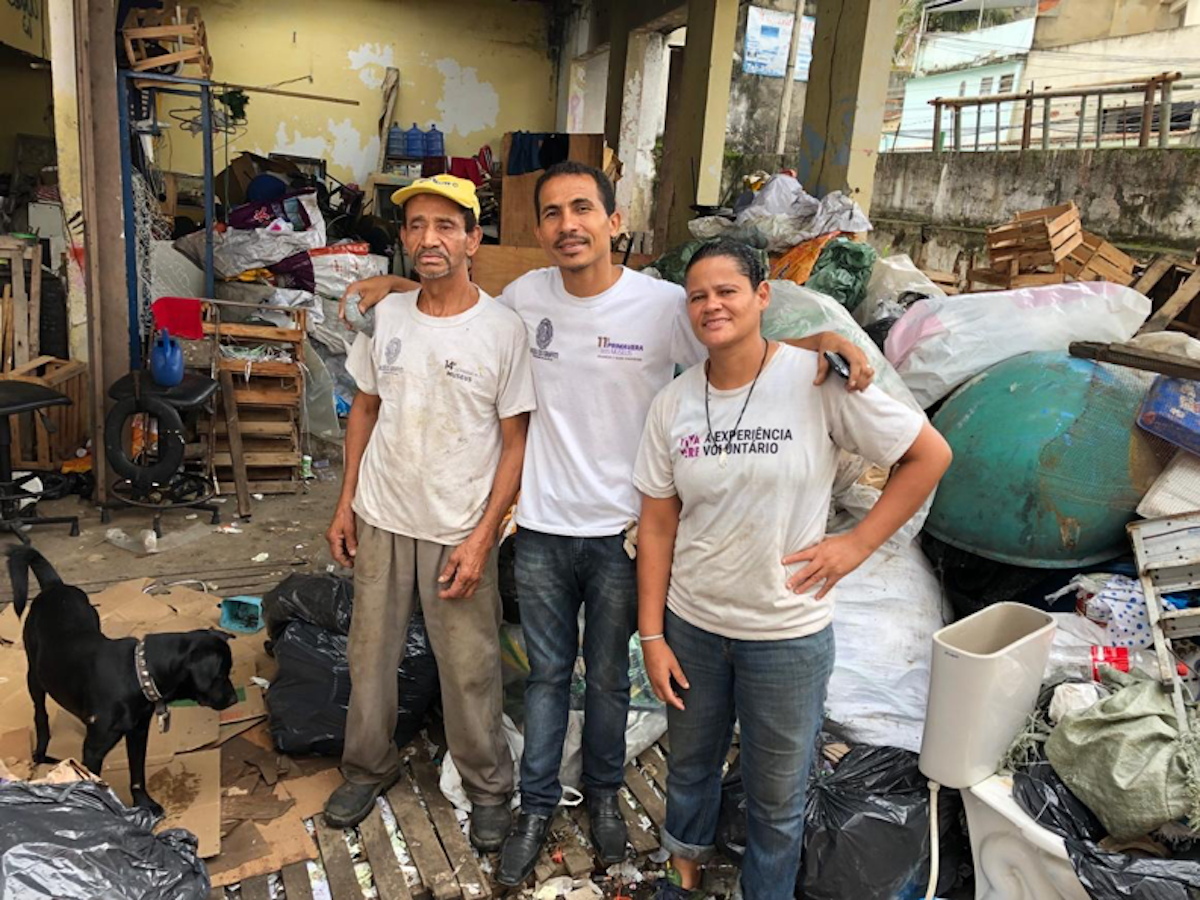 Recently, the focus on waste management and recycling has grown, demonstrated not only by the increase in the quantity of collected and sold materials—from five tons per month in early 2018 to 40 tons per month today—but also in the creative ways in which RONGO has chosen to deal with the issue. The idea of the Verde Vale system is that members from the community or nearby communities bring recyclables to the facility and, in return, receive a Vale Verde voucher—individually called a "kindness token"—that denotes the monetary value of this material. The Vale Verde voucher can then be used as payment at local restaurants, for services such as transportation within the community, or at other local businesses that partake in the Verde Vale system. The businesses, in turn, can redeem the vouchers for cash at the organization's facility.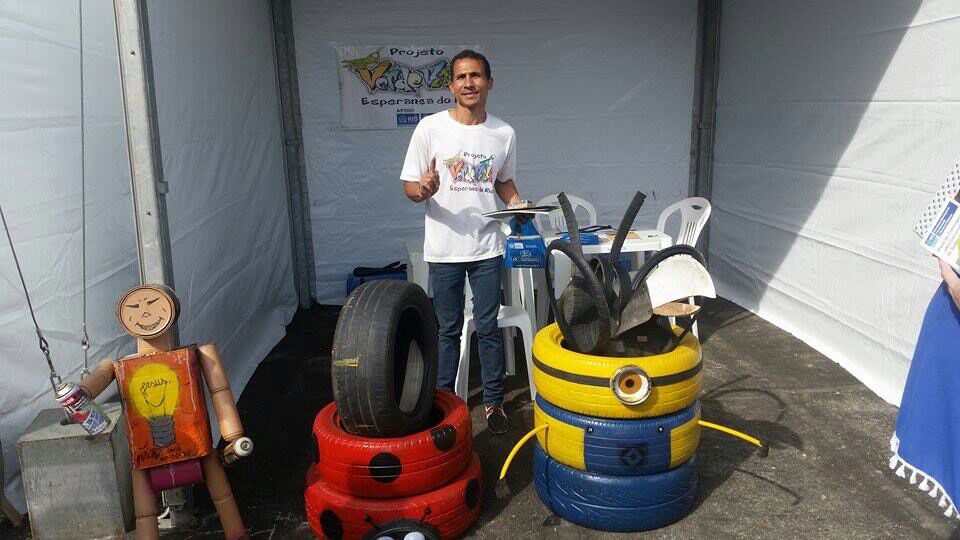 However, in Nascimento's perspective, to accomplish long-lasting change it is not only necessary to transform waste into resources with value; it is also necessary to change what people consider to be waste or resources. Every Tuesday, Thursday, and Saturday, in partnership with MetrôRio and Musiva, RONGO invites children, teens, and parents to join a workshop where they can use waste collected by the organization to create jewelry, pencil cases, wallets, bags and other products to take home or sell. Though the main idea is to make the participants see waste in a new light, the workshop has also become an important space for children and youth to socialize and hang out in a safe setting.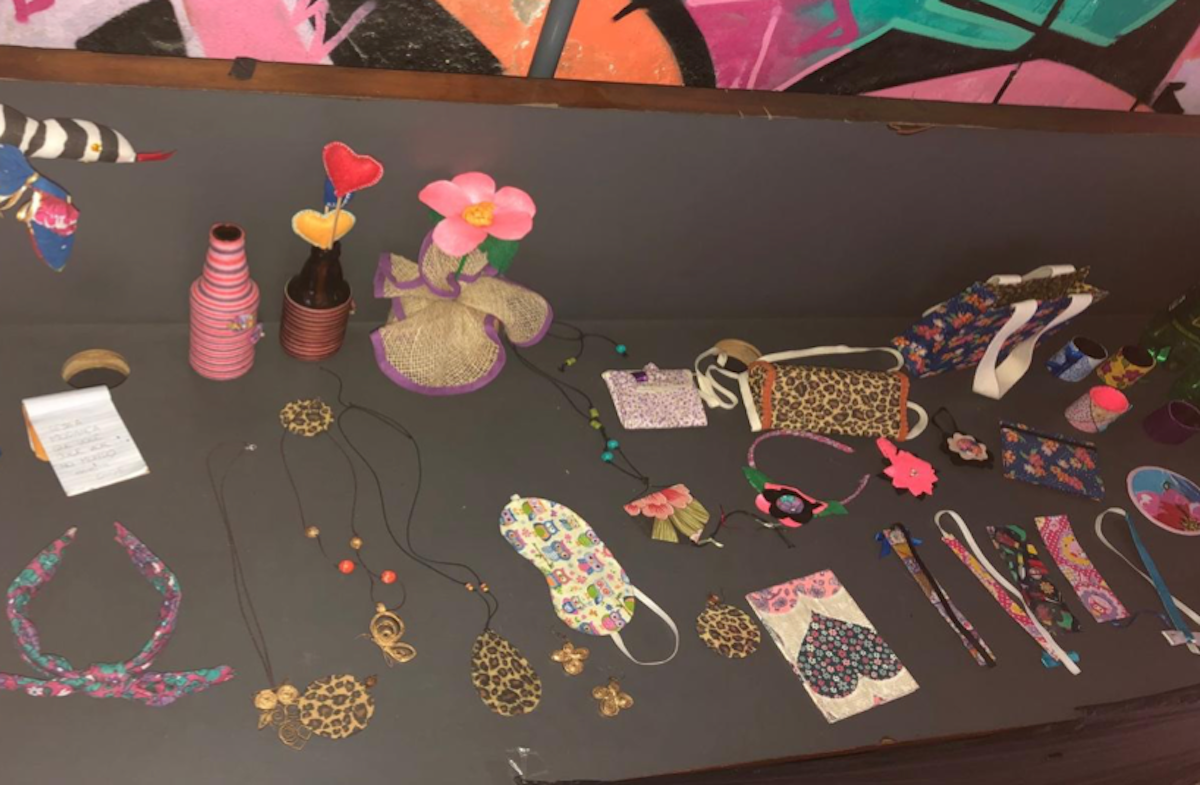 In addition, community members involved in the initiative have worked on a variety of projects, ranging from beach clean-ups to planting projects. Some of the project's latest endeavors include the restoration of the natural landscape at the border of the municipalities of São João de Meriti and Rio de Janeiro, near the Pavuna River's "Eco-Barrier"—implemented by the state government in an effort to contain the flow of trash into the Guanabara Bay. At the site, volunteers collected accumulated trash on World Water Day and prepared a compost system for a school garden project at the Regina Céli Preschool.
Next up on the agenda for Verde Vale is the development of a biodigester project for the Pavuna Market—where waste accumulates from local street commerce—located between the Pavuna and Maria das Graças metro stations, in collaboration with engineers who helped implement the biodigester-based sewage biosystem in the community of Vale Encantado, in Alto da Boa Vista. The goal is to construct a small scale biodigester that will use organic waste from the Pavuna Market to produce biogas, which, in turn, will drive a generator to produce electricity for the market's stalls. However, Nascimento's vision does not stop there. He describes that he wants to create a recycling exchange in which people trade in organic waste or sorted recyclable materials for something to eat or drink at the Pavuna Market.
Next to the Pavuna Market runs the Pavuna River, which in both 2017 and 2018 was classified as being in the second worst condition on a five-scale water quality index developed by the US National Sanitation Foundation. In partnership with the Observing Rivers project at the SOS Atlantic Forest Foundation, RONGO conducts a monthly water quality analysis of the Pavuna River. 
Nascimento explains that this makes the river one of the most polluted in the city of Rio de Janeiro and that part of the pollution originates from the Pavuna Market. In addition to the biodigester project, community members plan to help clean the river by implementing floating treatment wetlands, which use plants' natural biological processes to capture nutrients and break down contaminants in the water. 
RONGO has also developed partnerships with other nonprofit organizations in recent years, gaining recognition from the State Secretary of the Environment (SEA) for the group's environmental efforts. One significant partnership was through the Coca Cola Institute's Recycling Collective program, designed to empower community recycling efforts. Through the program, participating organizations established a series of three recycling goals to achieve over the course of six months. After meeting all of their goals, RONGO received a grant of R$5,500 (US$1,400), which was largely used to construct the roof of the organization's Graffiti Museum. Unfortunately, RONGO was one of nearly 100 organizations that stopped participating in the program due to funding cuts to the program in Brazil. Despite challenges, Verde Vale continues to creatively reshape local landscapes.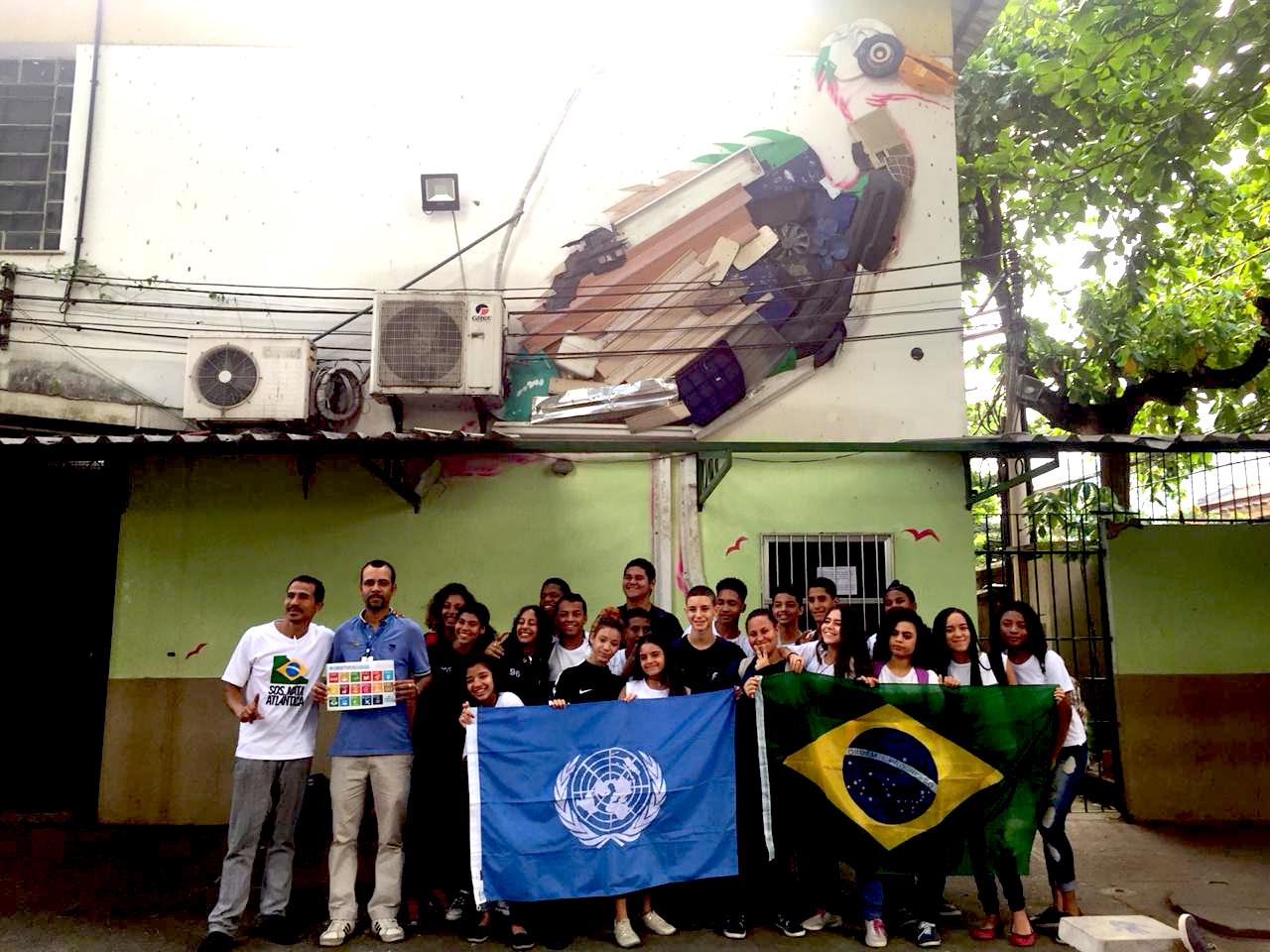 The Graffiti Museum: Seeing Graffiti Through a Cultural Lens
Another key and unique component that contributes to RONGO's community vision is its evolving Graffiti Museum—the first museum of its kind in Brazil, according to Nascimento, and an important cultural space in Rio de Janeiro. Every Tuesday, graffiti classes are hosted for kids from 6-8pm, offering a meeting space for youth to draw and talk about art and hip-hop. Though supplies are limited, the markers, crayons, colored pencils, and sketch paper that are available at the museum provide kids who are passionate about street art to delve into their passion—offering an escape from some of the negative influences present in their social environments.
In 2017, RONGO had the opportunity to create a collective exhibition called "Graffiti Dialogue," hosted with support from the City. Former Municipal Secretary of Culture Nilcemar Nogueira visited the art workshop that took place during the event—exciting kids, volunteers, and families about the possibility of future investments in the museum. More recently, Nogueira returned to visit the Graffiti Museum in September 2018—this time, together with Mayor Marcelo Crivella—to celebrate the launch of the 12th "Museum Spring."
Graffiti is a particular element of RONGO's work that is rooted in Nascimento's personal background and worldview. "I am an ex-pichador," Nascimento describes, referring to graffiti artists who practice "tagging" (pichação), as pictured above. "Pichadores…are excluded from society. But if they had the chance to do artistic work at the museum, they could modernize street art…and be recognized in their journeys." Alluding to the negative perceptions of tagging that inhibit its recognition as an art form, Nascimento contemplates: "People say that the snake's venom is not worth anything—yet it is the venom itself that helps create the cure."
Nascimento hopes the Graffiti Museum will serve as the foundation for research on pichação in Rio de Janeiro in order to analyze the logic, significance, and symbology of this graffiti style that has marked local buildings for decades.
While the organization currently lacks necessary financial resources to purchase additional art materials and spray paint, Nascimento seeks to decorate the museum's interior spaces with additional graffiti murals in the coming years.
Recreational Activities
In addition to RONGO's Graffiti Museum and the group's sustainability efforts through the Verde Vale initiative, Nascimento and Ribeiro seek to bring the nonprofit's mission to life for all community members through sports and recreational activities for both children and adults.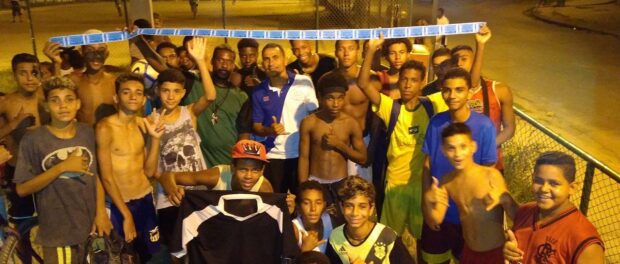 On Brazil's Black Awareness Day, November 20, the group hosts an annual Martin Luther King, Jr. Run and Walk along the thoroughfare of the same name that bisects several neighborhoods in the North Zone. Additionally, RONGO organizes soccer practices led by a volunteer coach four days per week, with the participation of approximately forty young players. Year-round, the group trains to compete in the Favela Cup, a tournament that brings together youth from favelas across Rio.
Making a Lasting Impact
RONGO's big-picture goal is to encourage kids to interact with environmental justice issues and art in order to create their own image of good citizenship. When projects that provide these opportunities go unrecognized and unsupported, youth lose out on critical experiences with the potential to develop their interests and ease their parents' worries.
While RONGO has received great praise and recognition for its cultural and environmental initiatives, the nonprofit continues to contend with all-too-common challenges facing ambitious grassroots organizations. "People struggle to come to our organization to help develop projects… Sometimes they have two jobs, so it becomes really difficult to try to help others when they first must support themselves," Nascimento recognizes. "Today, it's difficult to find support for the organization to address the issues that are most important to us." Both Nascimento and Ribeiro are very active in running the organization, but as Nascimento describes, "an institution is like a body composed of different parts—a head, an arm, a leg." In the future, he hopes to increase the number of core volunteers who participate in the initiative and to scale up their recycling efforts with the support of a sponsor.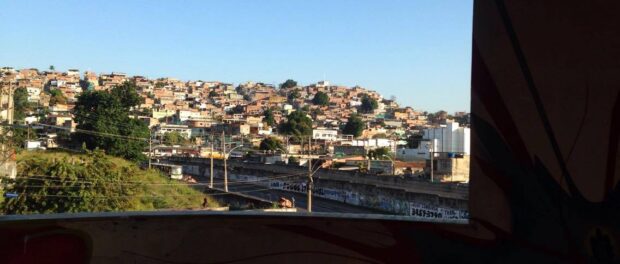 When asked about the impact of their various projects, Ribeiro shared concerns that mirror those that motivated Nascimento to create the organization in the first place, emphasizing RONGO's significance in the everyday lives of youth. "What brings me the most joy is the possibility of giving young folks—who are directly and indirectly connected to all of our projects—opportunities that I never had growing up," Ribeiro describes. "Because Carlos and I know that if we had these opportunities as kids, we would be different people. Not to say that we regret who we are or that we regret our childhoods, but we would be better people because our communities do not have many opportunities to guide young people."
RONGO's mission to inspire young adults to be more involved in social issues, coupled with the drive of their core volunteers, combine to make this a trailblazing organization.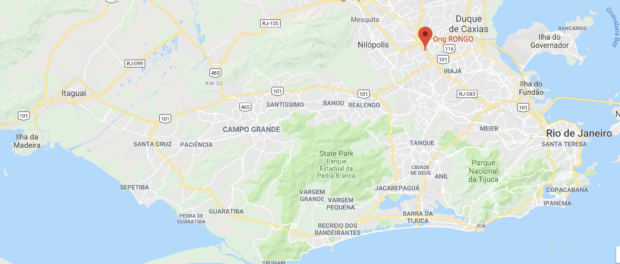 *RONGO is one of over 100 community projects mapped by Catalytic Communities (CatComm), the organization that publishes RioOnWatch, as part of our parallel 'Sustainable Favela Network' program launched in 2017 to recognize, support, strengthen, and expand on the sustainable qualities and community movements inherent to Rio de Janeiro's favela communities. Check out all the profiles of mapped projects here.