On June 2, Coletivo Papo Reto, an independent youth media collective from Complexo do Alemão in Rio's North Zone, created two complementary resistance calendars as a response to the heavy police violence the community experiences on a daily basis.
One, titled Calendário dos Tiros, or Shootings Calendar, reflects all days in which police gunshots are heard by residents in the community. The frequency of shots fired is an important indicator of the level of violence experienced in the favela, and the calendar, marked almost entirely in red crosses for the month of May (only 10 days in the month were left blank, indicating no shots were heard) makes visible the daily reality of Alemão residents.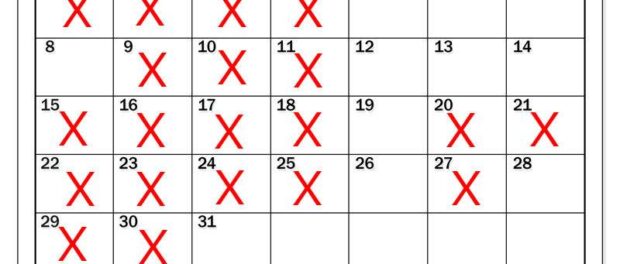 The second calendar, titled Celebration Days, was created to celebrate "initiatives that build a Complexo do Alemao full of sports, leisure, health promotion, and small and large advances in the struggle to guarantee our rights!" This calendar highlights daily successes in building community and fighting for dignity worth celebrating despite being forced to live in constant conflict due to police violence.
Both calendars complement each other, demonstrating how resilient community members respond to and resist the Military Police occupation that has terrorized their community. The month of May is particularly important because, through much struggle and persistence, official approval was granted establishing the "Week of Struggle of Mothers and Family Member Victims of State Violence."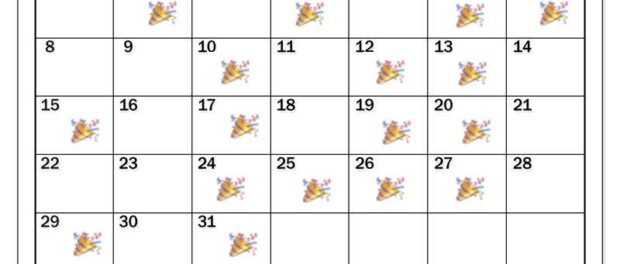 Along with films and poetry events, days of celebration include the day when Rio de Janeiro's Public Defenders demanded the Military Police leave homes they occupied in Praça do Samba; the day when the platform VivosEmNós or Alive Within Us was created, which uses memory as a mobilization tool against the high index of homicides in Latin America; and the anniversary of when the Inter-American Court of Human Rights condemned Brasil for violating favela residents' rights during mass police raids in the Nova Brasília favela in 1994 and 1995.
A more detailed calendar will soon be posted on Coletivo Papo Reto's blog and website. Alemão's long and tough struggle against the army and Military Police's brutal occupation has been extensively documented by the collective on their Facebook page, YouTube channel and other platforms. Coletivo Papo Reto uses a "guerrilla media" approach to communication, taking on an invaluable and globally-recognized role in documenting residents' experience and combating injustice. Collective members report that organizers from other favelas have asked for tips to launch their own Shootings and Celebration calendars.