This week marks the second annual Black July, following a series of events one year ago when Black Lives Matter activists visited with organizers in Rio de Janeiro. The series of events taking place this week all aim to call attention to human rights violations, specifically violence among low-income, black residents of Rio de Janeiro's favelas. Monday morning's meeting at Casa Pública in Botafogo marked the unification of a number of movements, all with the same goal: to end the needless murder of Rio's innocent Black youth.
The event started off with several words by Gizele Martins, a Maré resident and activist from the Movimento das Favelas do Rio. "Black July is a week of activities meant to highlight race, class, gender, and public security. We are seeing an increase in assassinations. It seems like we are back in the 1990s," said Martins.
Ana Paula Oliveira, founder of the Mães de Manguinhos movement, was next to address the audience. Oliveira lost her son, Jonatha, to police violence in 2014. She was quick to touch on the underlying racism present in interactions between police officers and community members: "It's not just anyone who is dying. There is a profile. It's important for us to say that they are killing us because of institutionalized racism."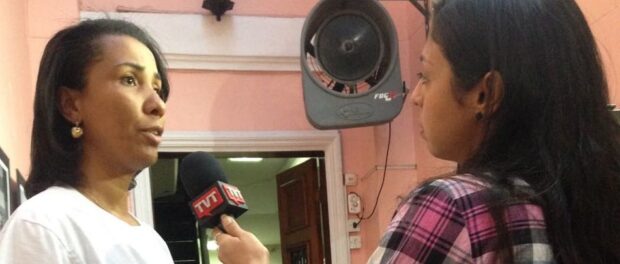 Along with the presence of community groups at Monday's roundtable discussion, there were also representatives from Haitian and Palestinian movements. Clarens Therry, a Haitian immigrant and leader of the Haitian Immigrants Social Union, shared a few words about his own experience: "I feel responsible as a citizen, as a human being, and as a black immigrant here in this country about the issue of this genocide."
Pedro Charbel, Latin America coordinator of the Palestinian BDS National Committee, a global network of activists working to call attention to Israeli human rights violations against the Palestinian people, drew connections between movements for justice in favelas and his experience fighting for Palestinian rights: "I fight for no one. I fight along with the oppressed, and this is what we do with the Palestinian people. If we keep fighting alone, we will not defeat this barbarism."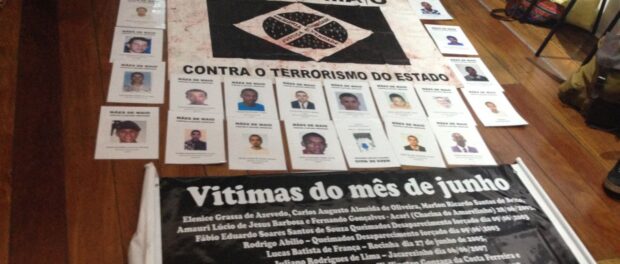 A noticeable theme throughout the discussion was the importance of uniting these individual movements on an international scale. A number of the participants had been to other cities to meet with families of victims of police brutality, and touched on the importance of solidarity. "It's important that this fight becomes global," mentioned Oliveira.
The event concluded with a powerful video from a United States Black Lives Matter movement member, Waltrina Middleton, addressing Brazilian allies in the fight for racial justice. The activities continue until Friday July 21, and all relevant information can be found here.