The Horto Neighborhood and Friends' Association (AMAHOR) of the historic Horto community located near the Botanical Gardens, launched free sewing, crafts and ceramics courses early this year. The courses take place weekly at the AMAHOR headquarters in partnership with three arts organizations and seek to offer both an economic alternative and space for socialization and emotional support within a community that has been fighting evictions for decades. While most of the students are women from the Horto community, students from communities throughout Rio are encouraged to attend.
Ceramics teacher and Horto native Tatiana Costa entered her field by accident. "I was offered a job at a studio. In my mind I thought it was a fashion studio, but when I arrived it was ceramics." Costa immediately fell in love with the art, but while she received training on the job, she quickly recognized the high economic barrier to entering the industry. "There was a ceramicist who had their own space and gave classes. I saw a group of people who, financially speaking, could pay to take ceramics class, but 90 percent of them were focused on ceramics as leisure. I always asked myself, why not offer a course to people who don't have the economic resources to pay, but for whom ceramics could help them enter the labor market?"
"Since then I've been following my goal of learning everything I could about ceramics, and searching for potential partnerships so in the future I could offer all of my knowledge and teach my process to whomever wants to learn. This is where I am now," she says enthusiastically. Though Costa currently resides in the Parque da Cidade favela nearby, she found at AMAHOR a willing partner and the affordable space where she could turn her organization Cerâmica Para Todos (Ceramics for All) into reality.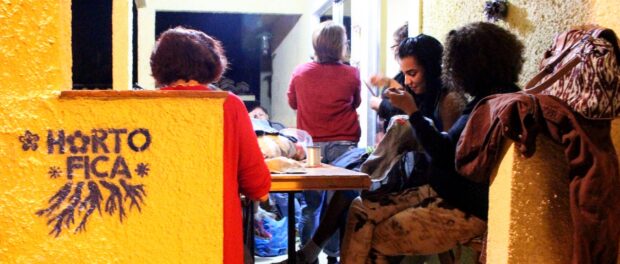 Costa, as well as sewing teacher Cristina Souza and crafts teacher Fabíola Key of the organizations Divinas Axilas (Divine Armpits, an NGO created in 2008 by the founders of the carnival bloco Suvaco do Cristo or Christ's Armpit in reference to their location under the arm of the Christ the Redeemer statue) and Fada Remendeira (The Mender Fairy) provide their courses free of charge in exchange for use of the space at the AMAHOR headquarters. "This project is an exchange without any sort of government or institutional incentives," ex-AMAHOR President Emília de Souza explains. "[The teachers] need a space to develop their work, and they provide job training for the women of the community. So there's none of that 'there's no money so it won't happen' here."
"Our doors are open to other communities who want to participate," says de Souza. "We all help one another through mutual solidarity. Even students who aren't from favelas can come. People who have the means to pay and want to take the classes will help finance the course for those who do not." Community leaders hope students who attend the courses from outside Horto will learn the truth firsthand about the community's resistance to removal rather than believing misrepresentations in the media.
"We are showing that the community has the potential to assert itself in terms of solidarity, sustainability, and income generation. We are raising awareness step by step that we are not destructive invaders. We are here to contribute to society," de Souza explains.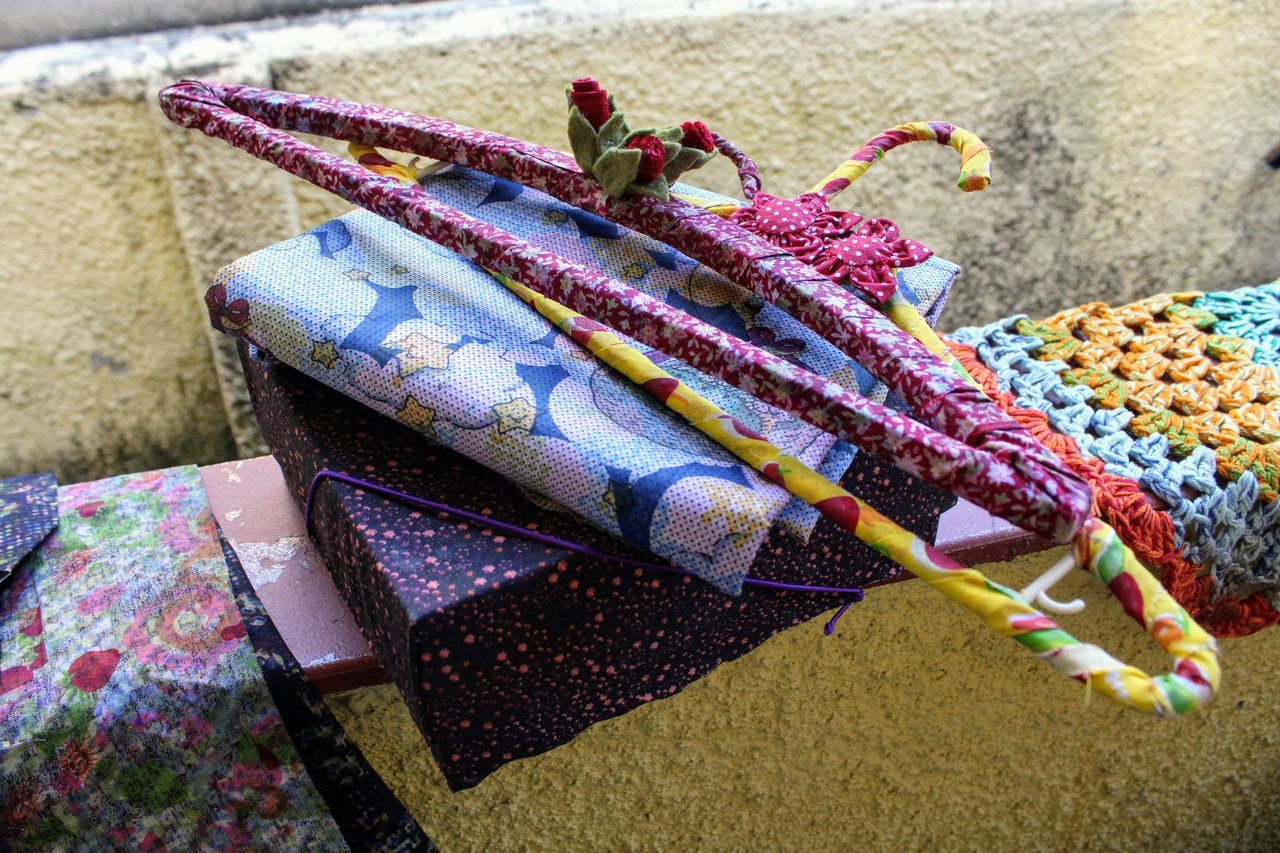 The classes are a revival of a successful sewing cooperative AMAHOR had previously organized in the prized community club Caxinguelê, which the Botanical Gardens closed down in 2014. "We saw the need to do something to benefit the women [of Horto]. There was so much suffering without any sort of therapy or psychological assistance. [We wanted to develop] relationships outside of just the meetings and assemblies, discussions about rights and removals," de Souza remembers. By reopening the sewing course residents are affirming their dedication to remaining on the land their ancestors were granted while building the Botanical Gardens.
AMAHOR is considering developing the sewing course into a new cooperative, depending on students' interest. According to de Souza, the classes' objectives are generating self-esteem and income, two main functions of solidarity economic enterprises, or empreendimentos econômicos solidários (EESs), but she voices concern about partisanship. "We would really like to participate in the solidarity economy project, but we are afraid of the fact that it is a City government project. If the solidarity economy is dedicated to generating income for organizations, then it shouldn't be flying the flag of party A, B or C."
In 2013, 68% of the EESs mapped in Rio de Janeiro state through the SIES National Mapping project were informal, and only 6% cooperatives, due in part to logistical complications which make it challenging for EESs to formalize and high rates of taxation on cooperatives. Thanks to protagonism among community actors, a key quality of the solidarity economy, the need for government support is minimal, but AMAHOR President Emerson de Souza says commercialization options like the Rio EcoSol market circuit established by the City government are an incentive to formalize a cooperative as they support women in developing their new skills into successful businesses.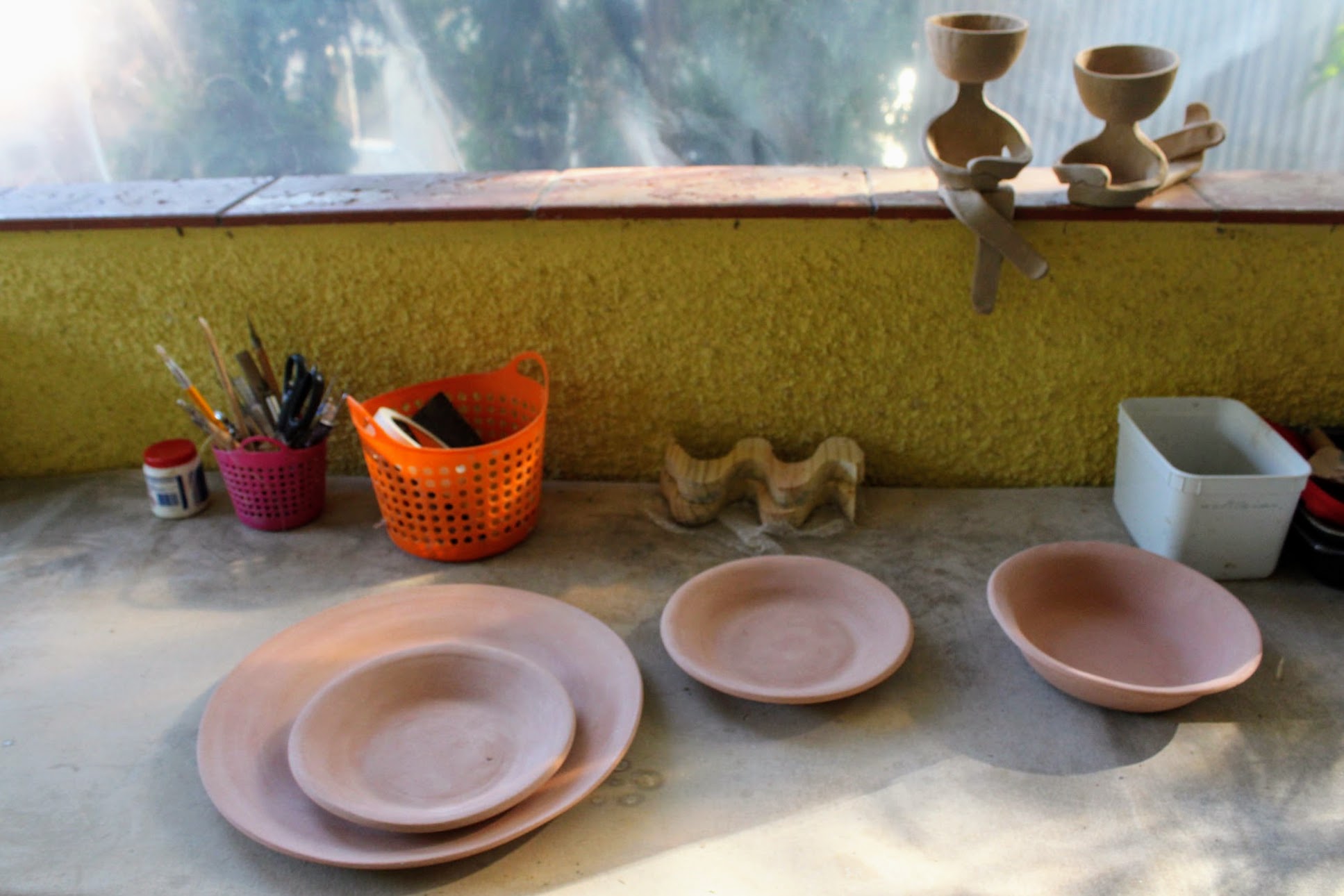 Brazil's unemployment crisis has reached the worst the country has seen in 20 years, recently reaching 15.6% in Rio de Janeiro. "Unemployment today is very high so we have to be trained for various jobs," says Antônia Pereira Alves, who takes Sewing and Crafts at AMAHOR. "That way if one job doesn't work out we can move on to the next." She plans to use the skills she learns to help finance her degree in Oncology. Alves also appreciates how Key and Souza insist on using repurposed materials in their crafts and sewing classes. "I think the sustainable aspect is really cool because everyone is talking about how the country is in crisis, right. Well often the money is in the trash. Trash which can be turned into treasure."
Costa hopes some of her students will find themselves in ceramics the way she did. "When first I saw my work on display in the MAM (Modern Art Museum) and the MAR (Rio Museum of Art), I saw the possibility that exists of finding hidden talents tucked away around here. Maybe in the future we will do an exhibition with the students, to show another perspective on ceramics."
AMAHOR is hosting an Arte de agosto (August Arts) open house at their headquarters showcasing the artwork residents have produced in their classes, starting today:
August 19, 20, 26 and 27 from 12-8pm
Estrada Dona Castorina, 69
Horto – Jardim Botânico – RJ
For more information about taking classes at AMAHOR, please contact:
AMAHOR President Emerson Souza
Phone/WhatsApp: +55-21-99923-5885
Email: associacaodemoradoresdohorto@gmail.com