On a beautiful Saturday, on October 21, breakdancers, rappers, MCs, graffiti artists, community members, and other fans of hip-hop culture from around Rio de Janeiro congregated in Complexo da Maré, in the North Zone. The occasion was a full-day event called Favela Ativa (Active Favela), organized by the hip-hop and breakdancing collective Maré Skills in collaboration with the Jamaica Gang Collective (CJG).
The event was held at the end of Ari Leão Street in Parque União—one of the sixteen favelas that comprise Maré—below the Linha Vermelha highway overpass where a paneled wall was installed between the road and the favela complex ahead of the 2014 World Cup. "It was built in order to hide Maré from tourists upon their arrival to Rio," one event participant speculated, due to the highway being the main route from the South Zone to and from Rio's international airport.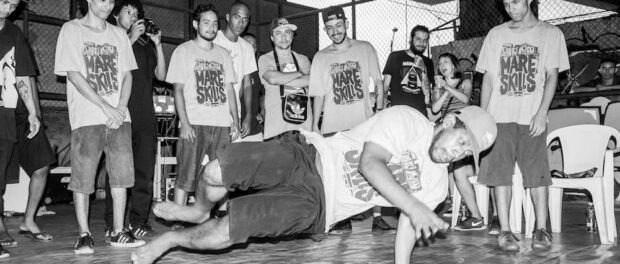 Maré Skills was founded in 2016, inspired by the Conscious Breakdance Group of Rocinha (Grupo de Breaking Consciente da Rocinha—GBCR) from the famous South Zone favela. The Maré Skills collective encompasses two dance groups, Atari Funkerz and Ativa Breakers, and its dancers provide classes for children and young adults in the community to inspire them to develop their talents and to build appreciation for the power of hip-hop.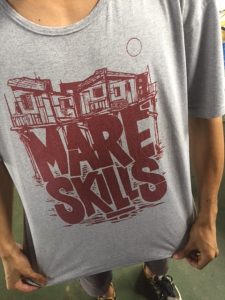 One Maré Skills participant, Ricardo Prema, identified himself as a protegé of Mestre Jagal, whom he credits with building the hip-hop movement in Rio and inspiring the Maré Skills collective. Jagal saw hip-hop's potential as a positive outlet, always insisting that "we have to organize and do hip-hop day and night," Prema remembered. Prema, a designer for the Atari Funkerz breakdance group, now lives in Niterói but continues to organize an annual hip-hop event in Maré called Batendo de Frente, in homage to Jagal who passed away in 2007.
Hip-hop originated from the Bronx in New York City, and its history of stigmatization before becoming mainstream shares similarities with the trajectories of samba and funk in Brazil. Hip-hop today has the reach and popularity to inspire individuals and groups in countries, like Brazil, where it is not part of the mainstream music culture.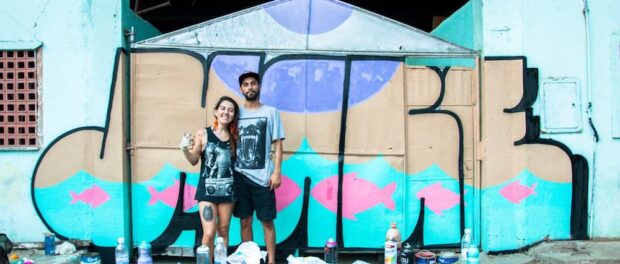 The name of Saturday's event, Favela Ativa, was proposed by a Maré Skills member during a planning meeting for the community event. The name aimed to highlight the importance of keeping the youth and all other community members physically active and artistically creative. As the majority of mainstream media coverage about Maré tends to focus on violence and adversity, the organizers of Favela Ativa wanted the event to emphasize other aspects of life in Maré and invigorate residents through art and dance.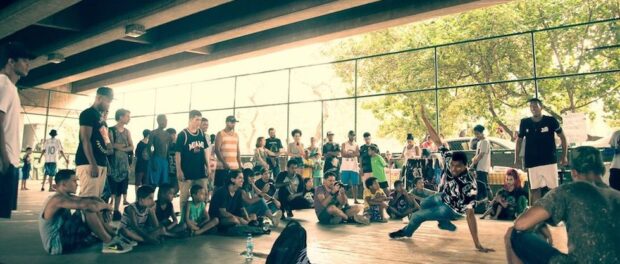 When asked what made this event different from others, Maré Skills member James emphasized the diversity of activities happening in one space: "It's a union of all the elements of real hip-hop: breakdancing, rapping, graffiti, and photography." Aspiring graffiti artists were encouraged to use the event space's walls to practice their art and improve the aesthetic of the area. There was also space for young entrepreneurs and designers to sell their "authentic street style" clothing. Altogether, it was a great day of artistic exploration and collaboration for participants from Maré and around the city.