On April 27, the City of Rio de Janeiro took action to enforce a repossession order for the former Brazilian census bureau's (IBGE – Brazilian Institute for Geography and Statistics) building on Rua Visconde de Niterói in Mangueira. The building, abandoned by the IBGE in 2002, had been occupied by homeless families. According to O Globo, residents said about 600 families were living in the area, but the City estimates less than 300. Mayor Marcelo Crivella announced the building will be demolished on May 13, aiming to commence construction of a Minha Casa Minha Vida public program housing unit with priority allocation of apartments for the site's former residents. The planned deadline for completion of the construction is in 18 months. Meanwhile, 210 families already enrolled in the program are receiving social rent subsidies of R$400 (about US$112) per month. An estimated 30 people have not yet received any compensation from the City but were removed anyway. Some former occupants camped for several days in front of the occupation space with all of their belongings because they had nowhere else to go.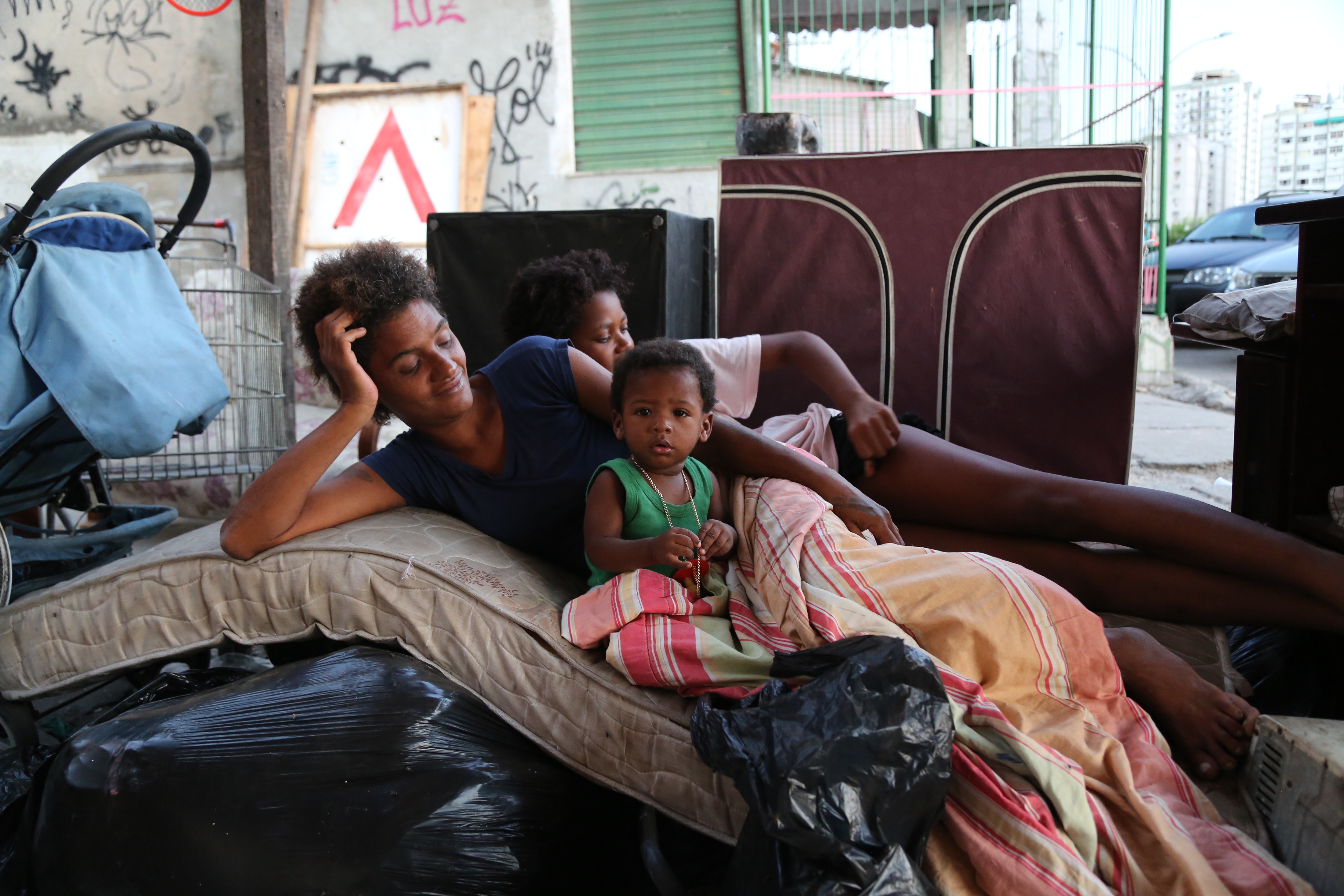 Liana Paula Ribeira has still not managed to register with the program. She spent over 48 hours camped in front of the old occupation. "My house in there was all I had achieved in my life. Now I'm back living on the street just like before. I lost a lot in the eviction. The guards broke my mirror and TV."
Spontaneous occupation
The IBGE settlement was a "spontaneous" occupation, a term that refers to occupations not organized or supported by any particular social movement. A group of homeless people from the neighboring Mangueira favela entered the building over 15 years ago. The occupants' living conditions were always precarious: there was no running water or basic sanitation, and the electricity came from makeshift connections from poles in the street, with exposed electric wires. There was a fire in 2015, fortunately without fatalities. Families lived in the midst of years' worth of accumulated garbage as well as with violence related to drug trafficking and frequent police interventions. The majority of occupants were informal workers (street vendors and garbage collectors).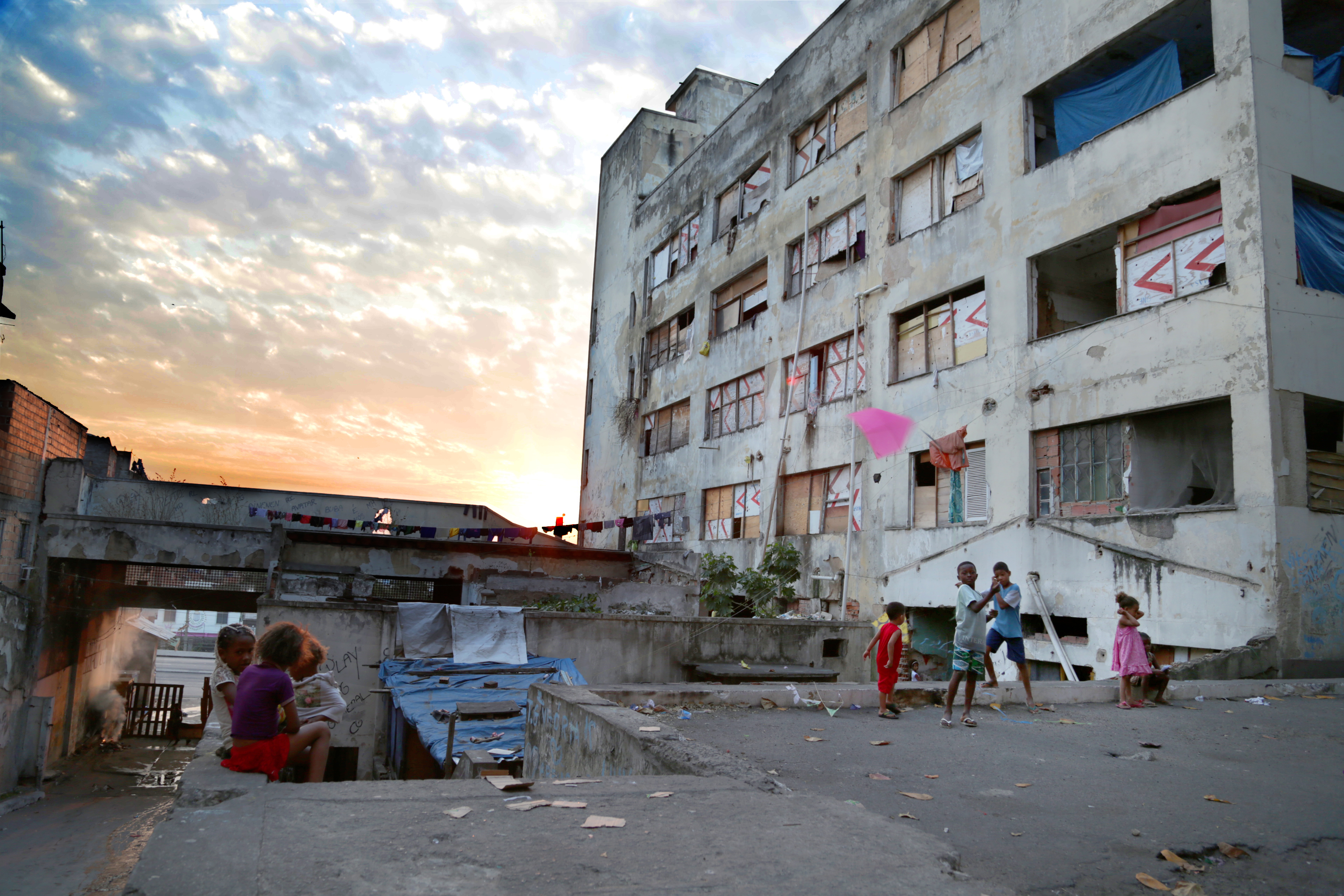 Divided reactions
Former occupant Jesuína Silva says she feels relieved because she had been waiting for the City to intervene in the occupation for many years, but she laments that it is hard to find somewhere to rent at R$400 per month and she now has to share her new apartment with her son in order to get by. Like most of those displaced, Silva was frightened by the suddenness and brutality that characterized the eviction order. The mayor announced the project on April 14 and by dawn on April 27 municipal guards and the Military Police, supported by the Shock Battalion and Action Battalion with Dogs, had arrived to evict everyone. The occupants thought they would have until May 7 to move but were only warned on the eve of removal. Some people received their rent subsidy checks on the day they were removed, being forced to leave immediately with nowhere else to go.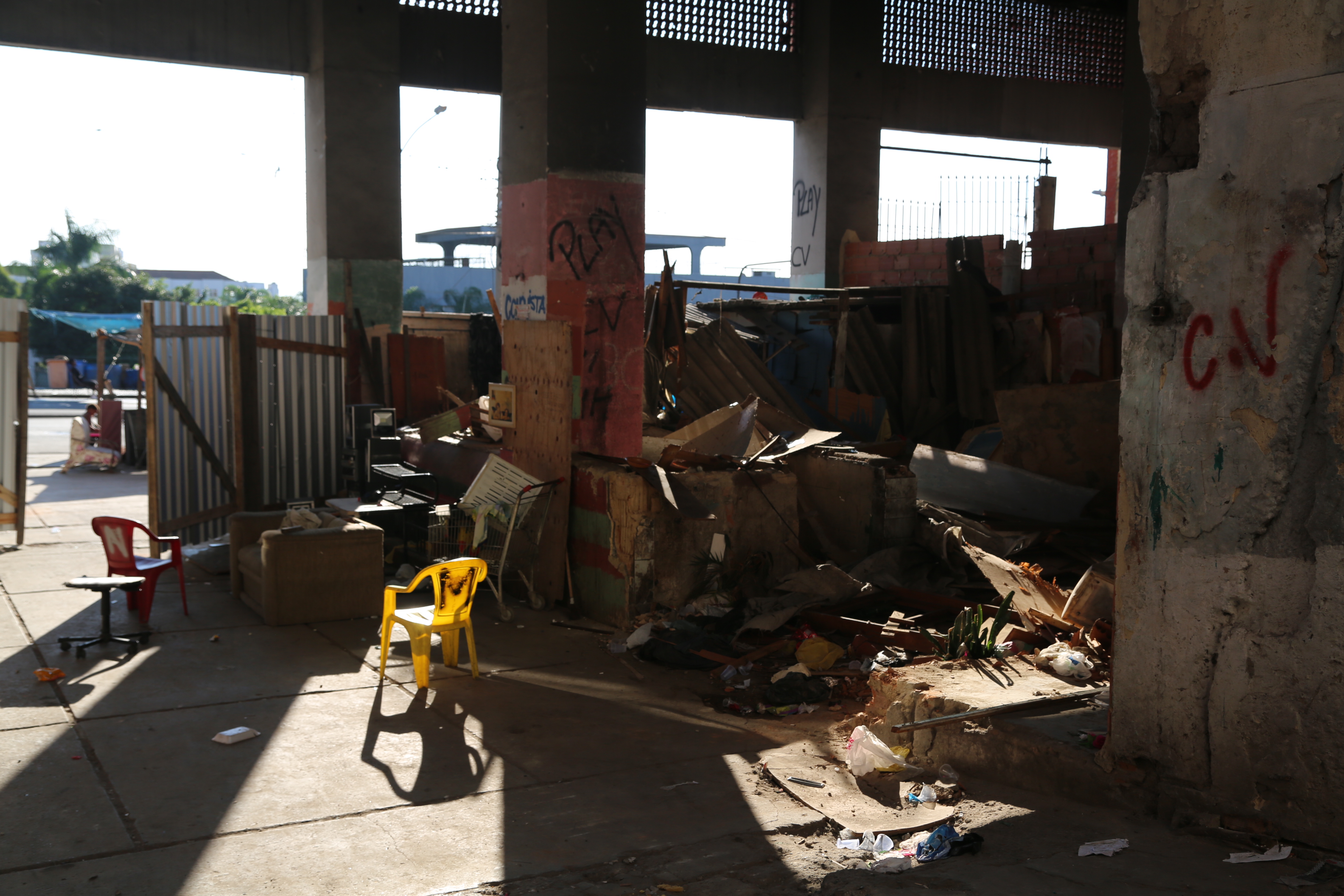 "You have five minutes to leave."
Resident Luciene Soares dos Santos recounted that as soon as the police arrived, they announced she had just five minutes to empty her house (furnished bedroom, living room, and kitchen) and leave the home she had lived in for the last three years. The atmosphere during the eviction was tense and many had to leave some belongings behind, lacking time to take everything or options for how to do so. Like many others, Soares could not find a place to rent in Mangueira given the hundreds of people searching for a new home at the same time with no notice. She found a kitchenette in Engehno de Dentro where her brother lives. She is making the move gradually, taking one piece of furniture at a time because she cannot afford a moving van. Apart from the rent subsidy, the City did not offer any financial assistance towards residents' moving costs.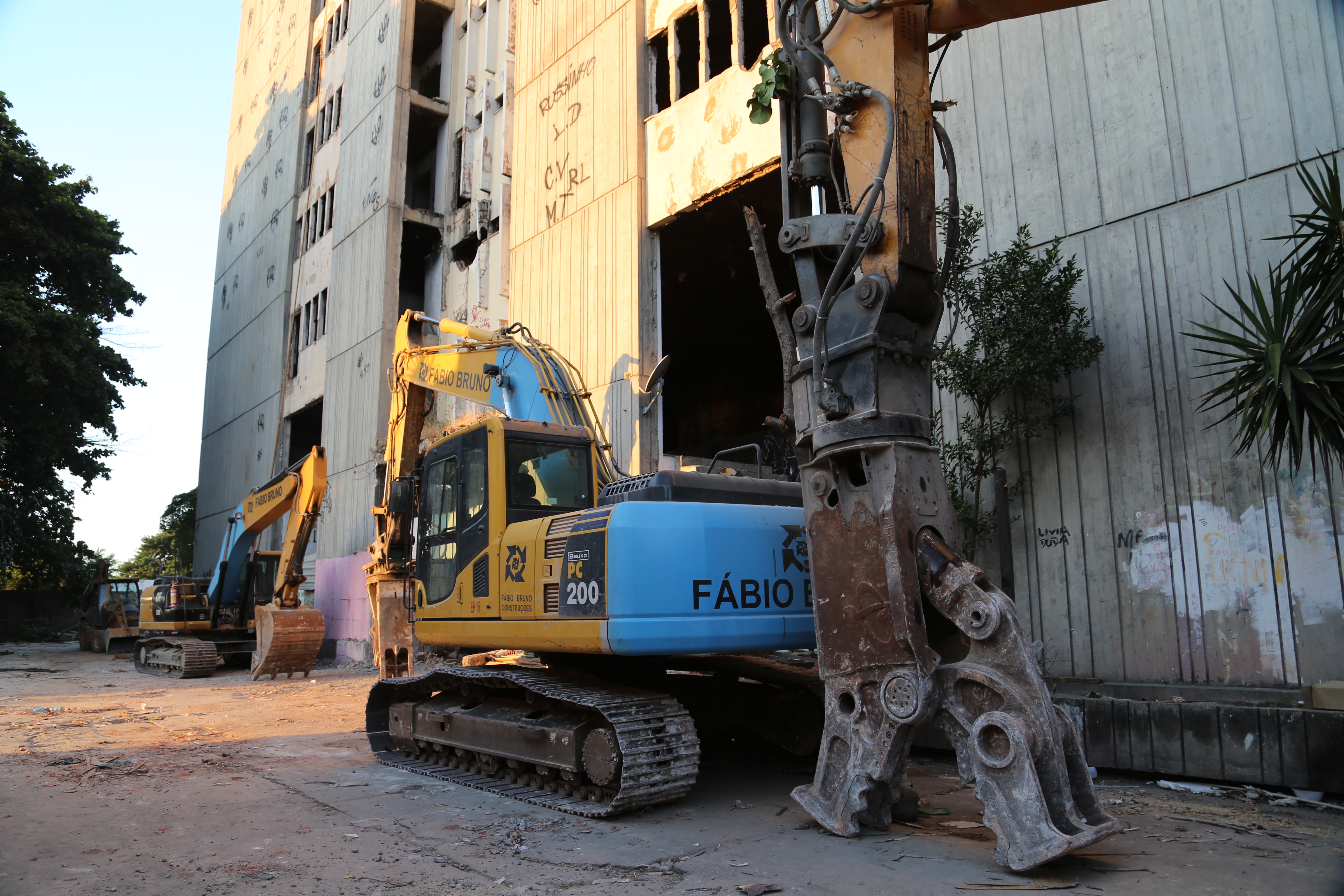 A better future?
Climbing the steep slope that leads to her new apartment at the top of the favela of Mangueira, Luciene Alves tells how she and her husband made the move on foot, pushing a wheelbarrow with all their furniture. "And I still went to work at the laundromat after, right? I couldn't miss a day at work!" Alves says she is happy to have found a house on the hill for her family, despite the urgent work that needs to be done to make the place livable. Arriving at her new home, Alves mops up the puddle of water that had formed on the living room floor due to a broken pipe in the wall. With a smile that mixes a sense of humor and a resilience so characteristic of IBGE's occupants, she says: "This new house… it's not so, so great, right? But it's worth taking!"
See a slideshow of daily life at the IBGE Occupation before eviction below or on on Flickr:
Émilie B. Guérette is a Canadian filmmaker, director of the full-length film O Outro Rio, filmed at the IBGE Occupation in Mangueira during the Rio 2016 Olympics. (Watch a clip from the documentary, which will premiere in Brazil soon). A nomad, she has roots in Montreal and her heart in Rio de Janeiro, and loves to travel the world with her camera exploring themes related to social justice, human rights, and migration.