On Saturday, June 9, the NGO CEASM (Maré Center for Solidarity Studies and Actions) hosted Virada na Maré, an event that aimed to educate people on the importance of sustainable development and mobilize them to act. The Maré event was organized by Espaço Casulo (Cocoon Space), a space for the exchange of ideas and activities focused on women, and was part of a multi-day, Rio-wide event series called Virada Sustentável Rio de Janeiro. Virada Sustentável (Sustainable Turn) is a "mobilization and education movement for sustainability, involving co-creation, networking and the direct participation of civil society organizations, public agencies, schools and universities, companies, collectives, and social movements." Its activities were inspired by the 17 United Nations Sustainable Development Goals, which it describes as a development agenda aiming to define new paths to improvements in people's lives and the planet.
According to Taiana Trajano, the Action and Knowledge Coordinator of Virada Sustentável Rio de Janeiro, this year's event was organized collectively by a number of sustainable and social projects. An evaluation of last year's activities revealed a need for a better spatial distribution of events, so whereas the event was previously concentrated in the South Zone and the Center, this year's edition included events across a wider expanse of the city, stretching from Maré on Rio's municipal east coast to Sepetiba on the west coast. For Trajano, the goal of Virada Sustentável is to mobilize people to think sustainably in their daily lives but also to strengthen the networks of groups working on sustainable development across all neighborhoods in Rio de Janeiro.
The Virada Sustentável event in Maré was composed of different cultural and educational activities like discussions on women's hygiene and garbage disposal, movie projections, storytelling sessions, and a workshop about natural beauty. The target audience was women and children from Complexo da Maré and the event succeeded in making audience members reflect on how they live and consume, all while maintaining an open and fun atmosphere. Edneide Pereira from Espaço Casulo, who organized the Virada na Maré, reflected:
"I believe in transformation through women. And, for the collective that I am a part of, this female mobilization is essential. We live in a world where machismo silences women and where femicide reigns. When we speak of sustainability, we are not only referring to environmental awareness itself, we are also referring to discussions about human relations, be it gender, race, or social issues. That's why we created the project and partnership with Virada [Sustentável]. It's time to get together and talk about what's going on around us to create a movement of change."
Photographer Antoine Horenbeek captured scenes from Saturday's activities for RioOnWatch:
The place
The event took place in CEASM's building in Morro do Timbau, Complexo da Maré. CEASM aims to "promote the access of people living in favelas and low-income neighborhoods to social, cultural and economic goods through mechanisms that affirm rights."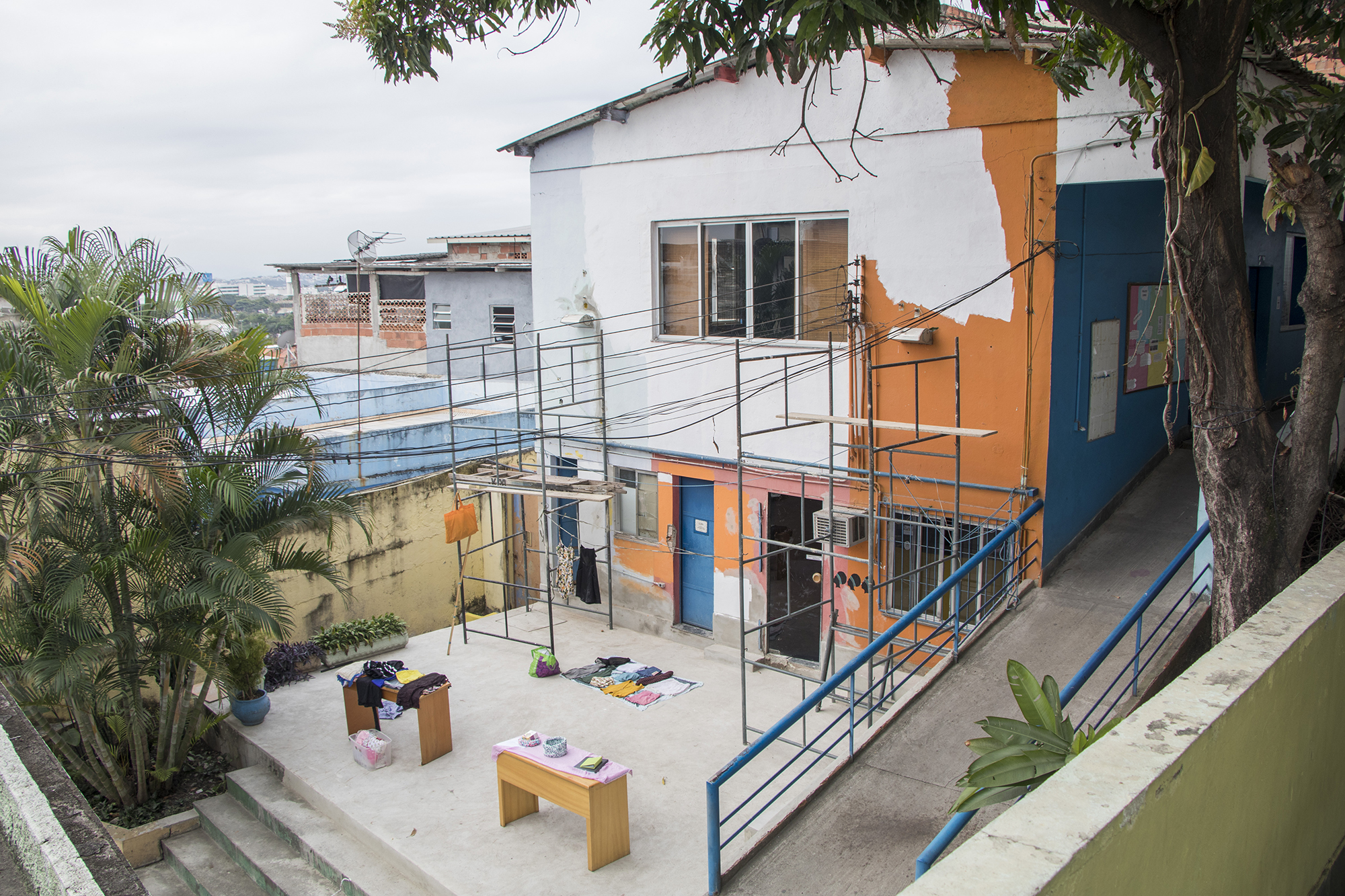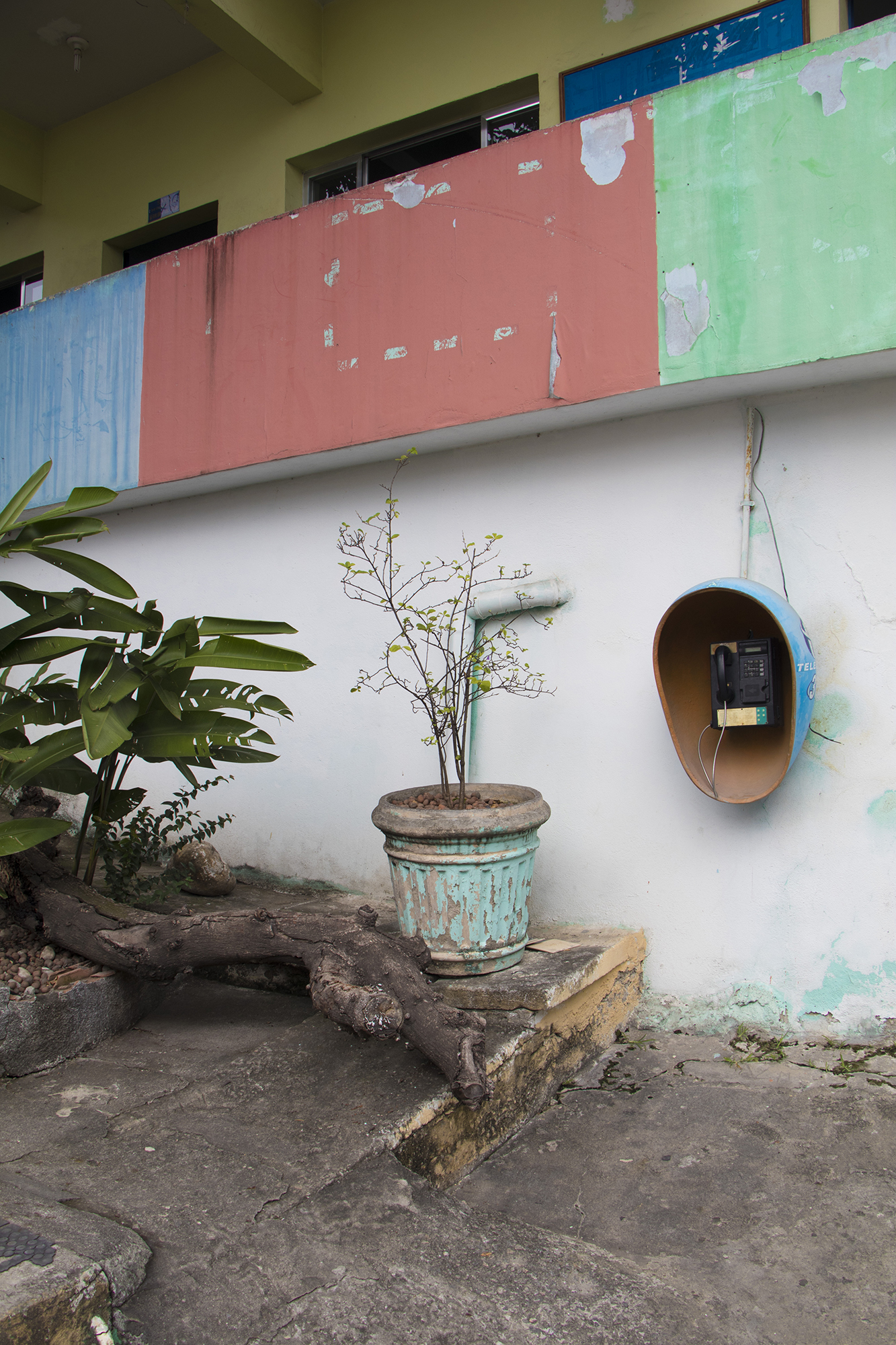 The team
The women who organized the event, from left to right: Pri Saldanha, Edneide, Nanah, Taiana, Cida, and Joseane.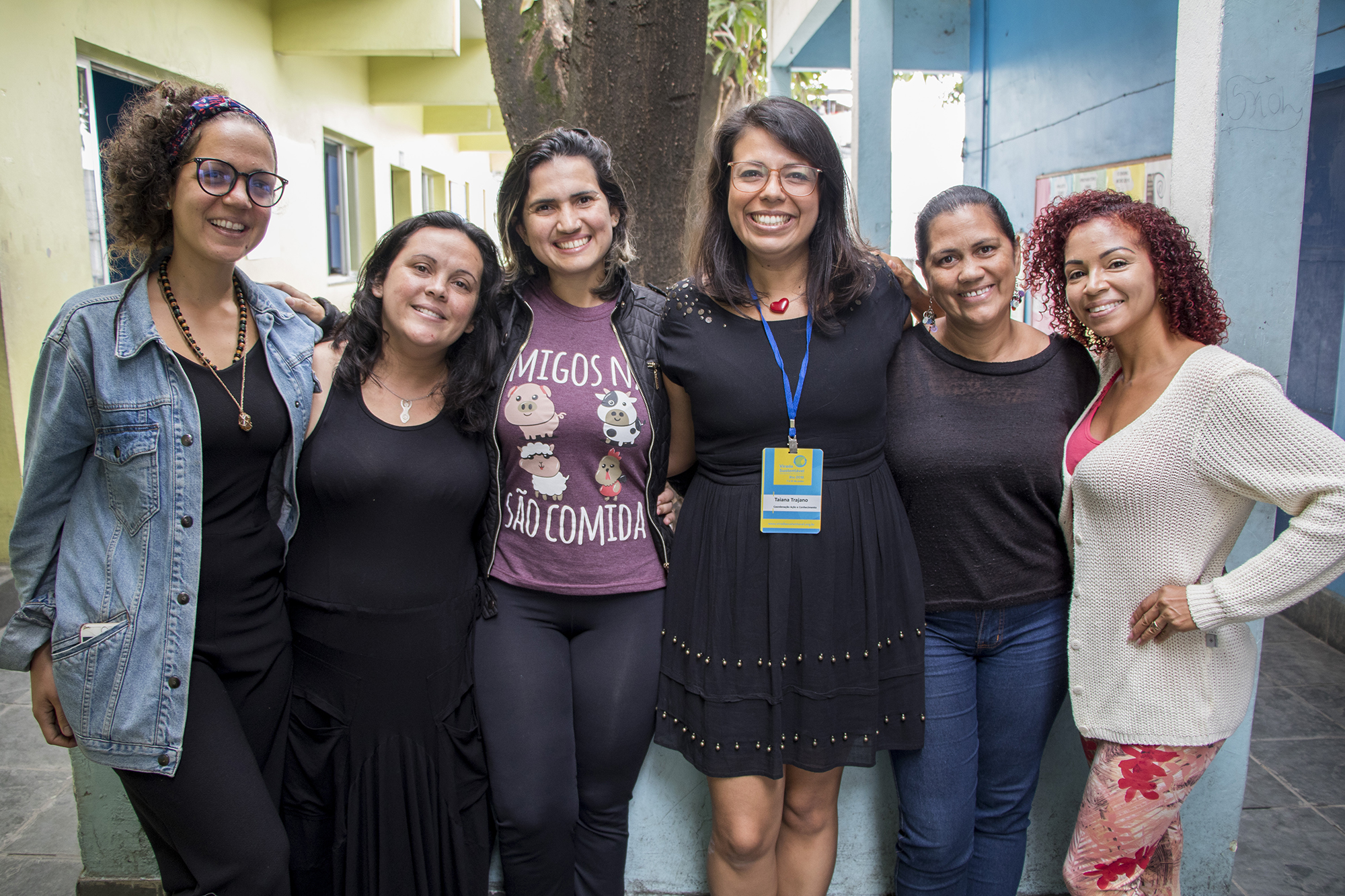 The movie
Organizers screened the movie A Plastic Ocean by Craig Leeson, a documentary investigating plastic pollution in oceans and proposing working solutions to mitigate the damage. The film was followed by a discussion among attendees.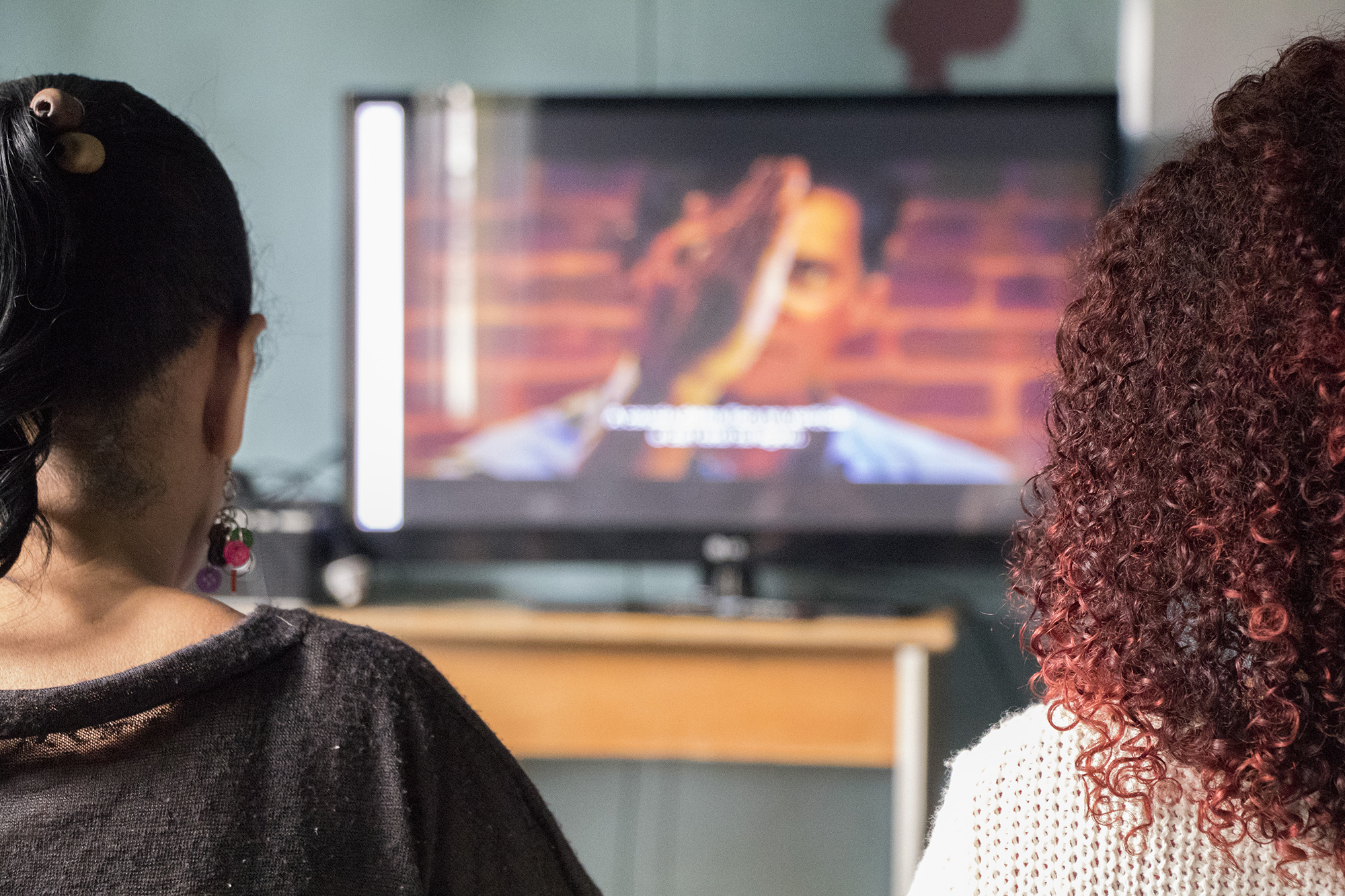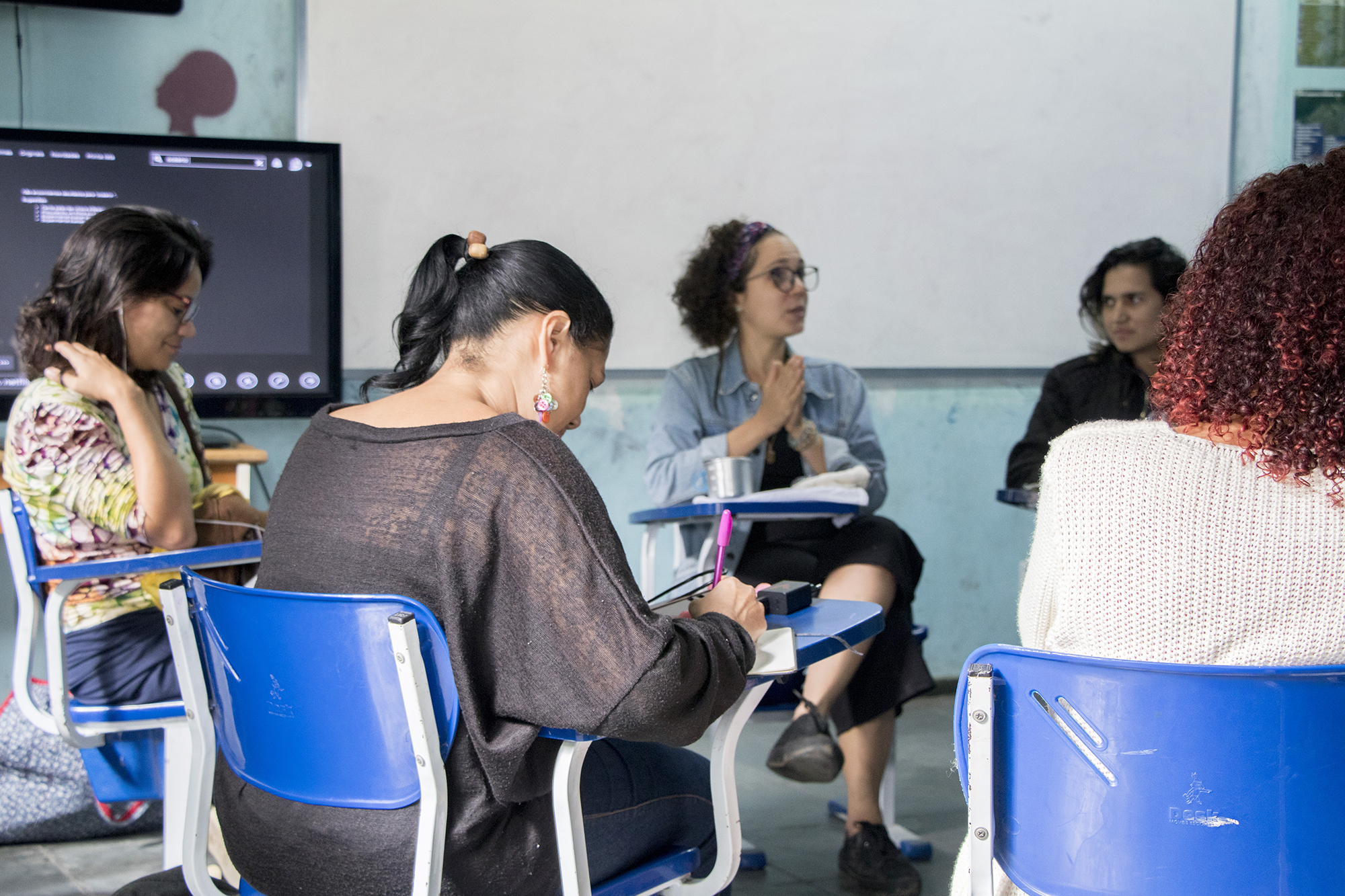 Virtual reality
Participants also watched two short films about deforestation in the Amazon and wildlife and nature protection in Africa, both in virtual reality. The virtual reality experiences were possible thanks to Conservation International Brazil, which works to protect nature as a way to also protect future generations of humans. This fun experience was a big hit with the children present at the event.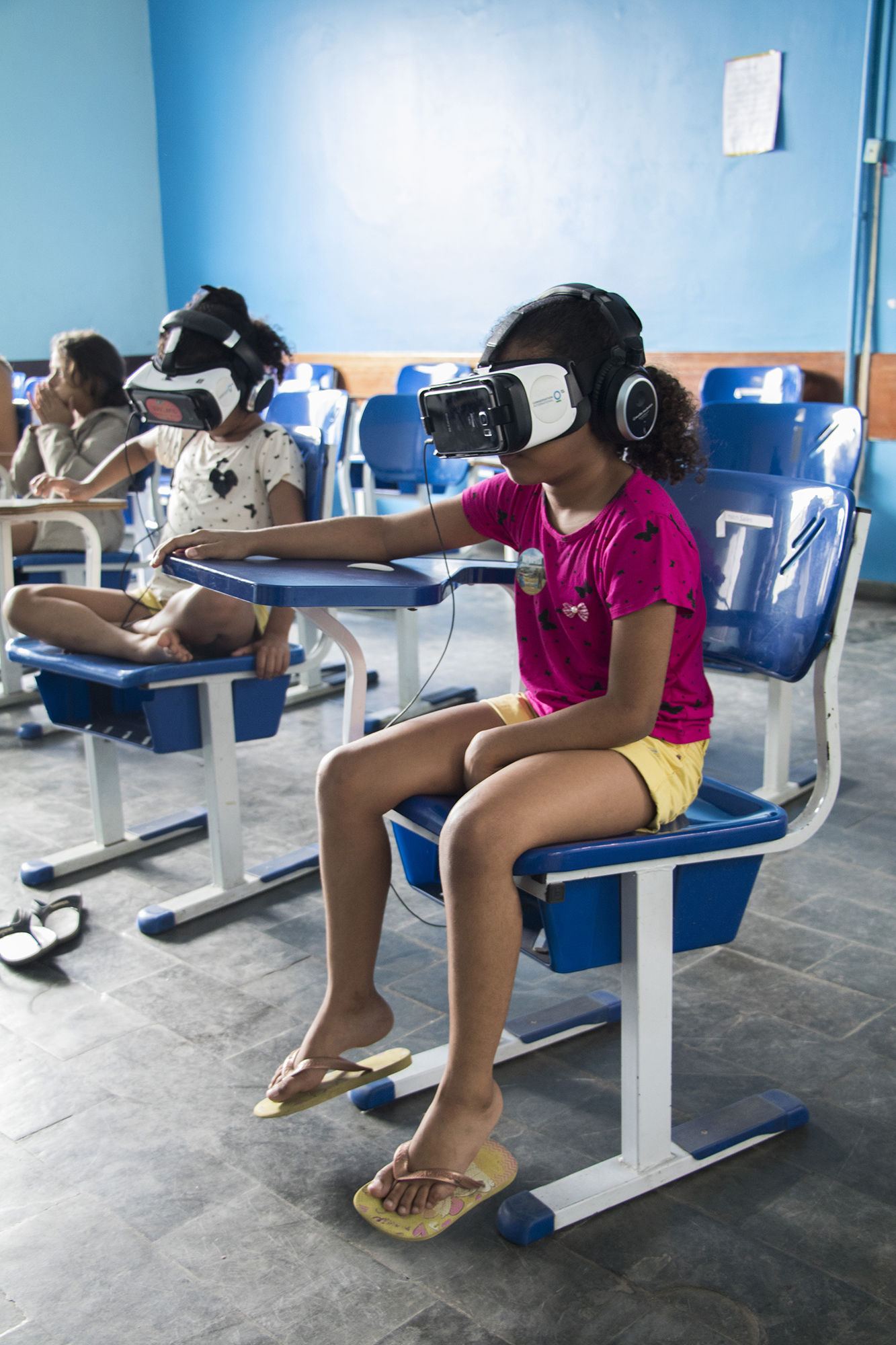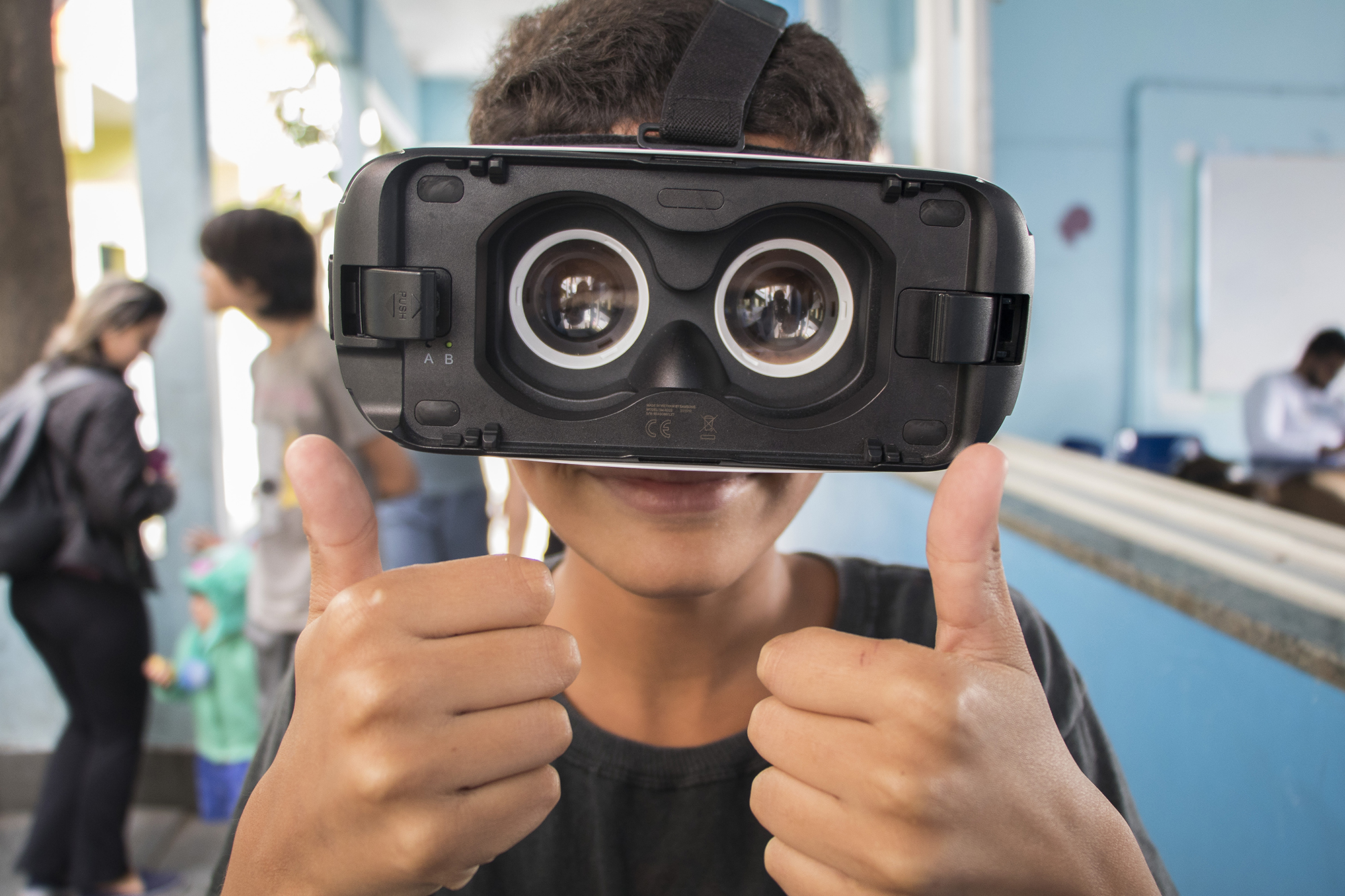 Storytelling
The writer Álvaro Antono told kids a story about caring for animals.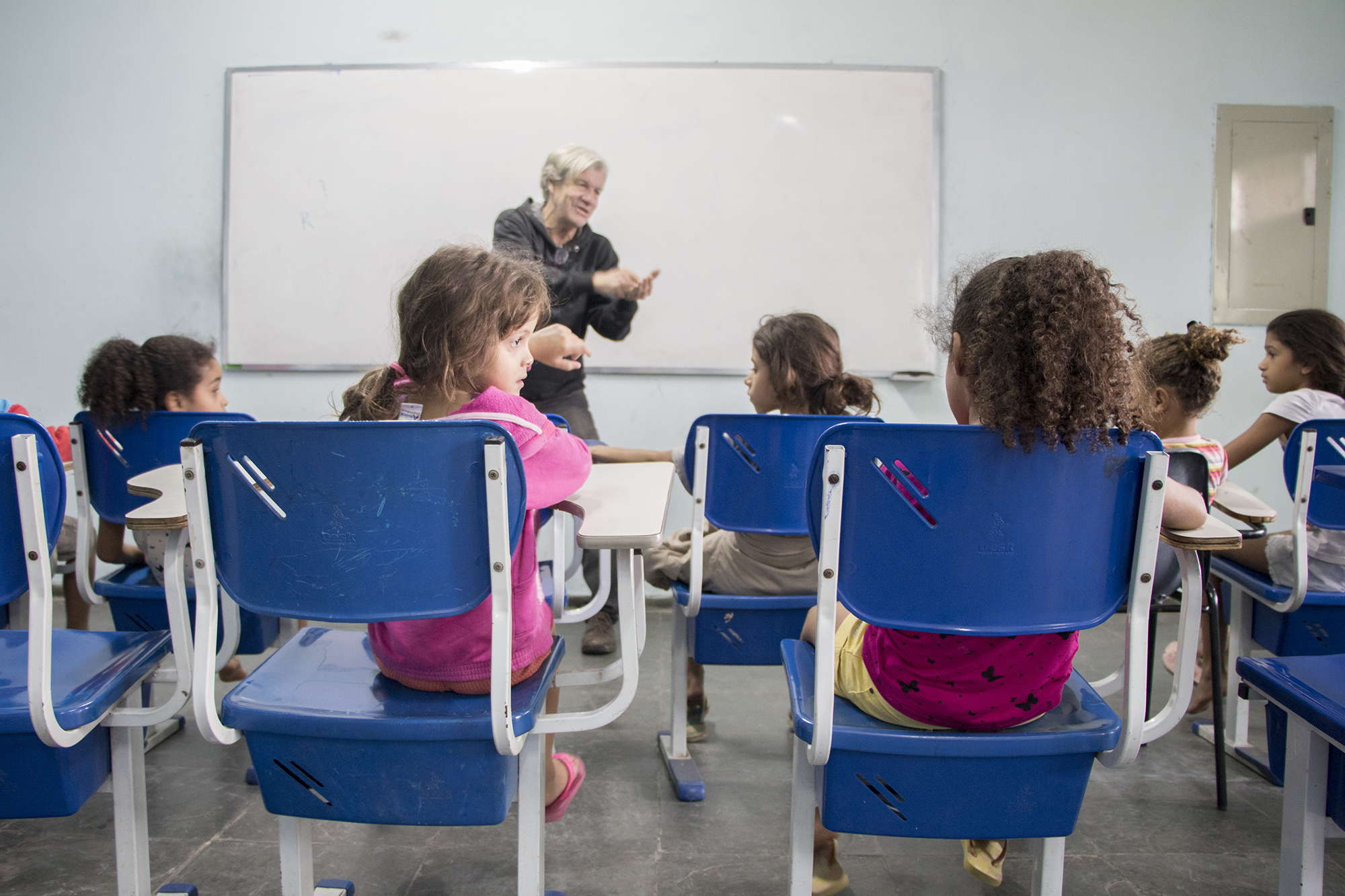 Women's health
The event also featured a discussion for women on health, hygiene, and well-being.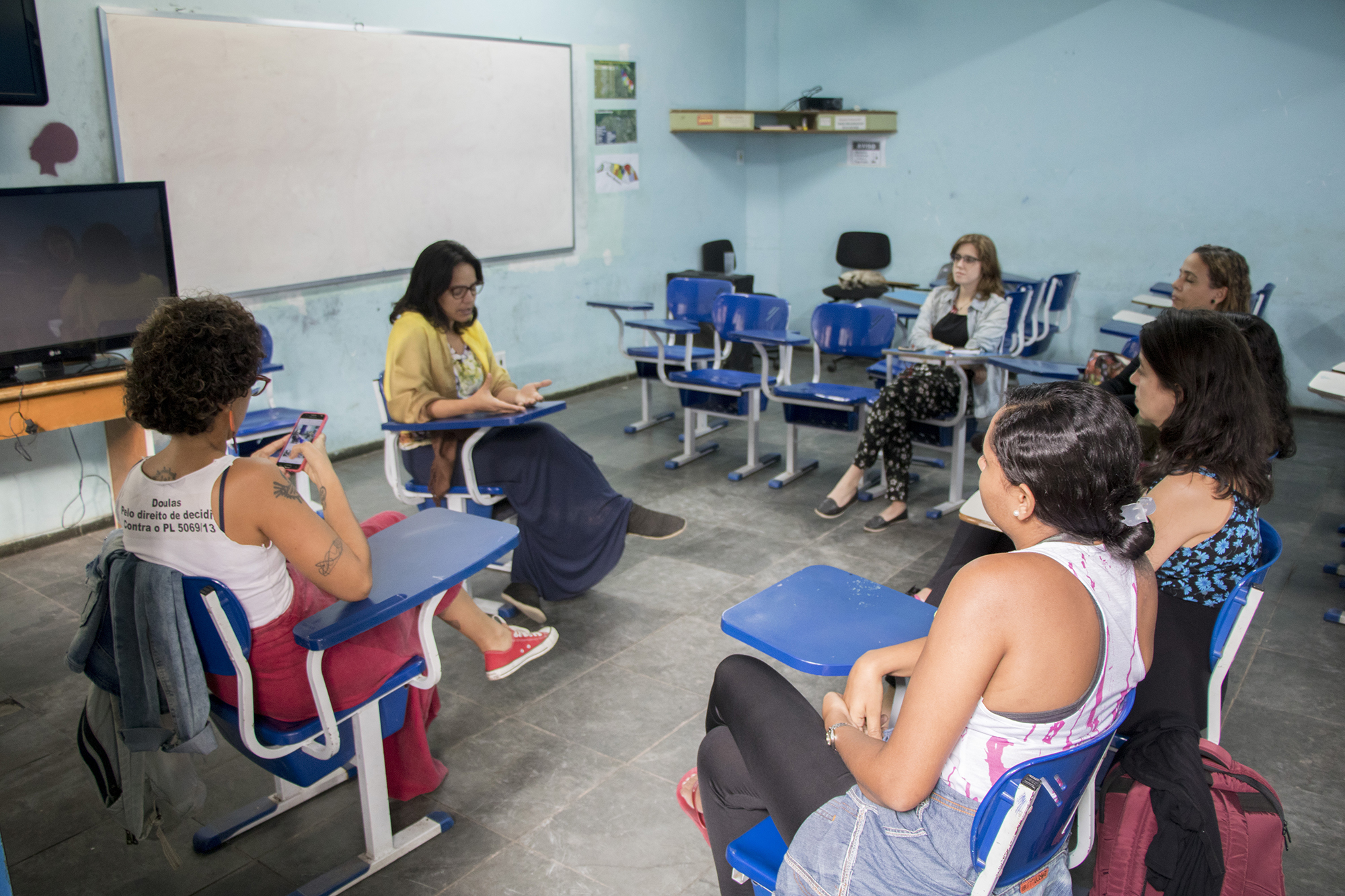 The thrift shop
Bárbara, an anthropology student living in Maré, took advantage of the event to sell vintage clothes, reflecting a sustainable approach to fashion. Her small business is called Brota BB Brechó.