Over the course of the week, RioOnWatch will be publishing a series of notes on the tragic fire that destroyed the National Museum this past Sunday. The following note was posted on Facebook by Tarcyla Fidalgo.
Last night was difficult. I lost sleep, I lost my voice—and for a few minutes, I lost my will. I don't want to go on about the absurdity and sadness of the definitive loss of our National Museum to flames—especially when it's just the culmination of a process of corruption that has dragged on for years, experienced and repeatedly denounced by researchers, students, and staff.
The museum is lost—perhaps it already was—but the symbolism of fire and the images generated are a very powerful and especially painful endpoint to 200 years of history. But let's not fool ourselves. Yesterday, not only did one of the largest collections in Latin America burn down—but a political project was set in motion for a country that is determined to give up on science and knowledge, determined to forget its history, determined to condemn its future.
The museum did not burn because the country lacks money (remember, the museum is a federal institution). The museum burned down because the country decided that its priority is being a haven for speculative capital appreciation—while freezing investments in health, education, culture, and history. The museum burned down because the country decided that the logic of profit must be widely adopted: in the government itself and by auctioning off its institutions to private initiatives. But the university is defiant, so it burns. There have been several fires at the Federal University of Rio de Janeiro (UFRJ) in the past three years. Yet we persist.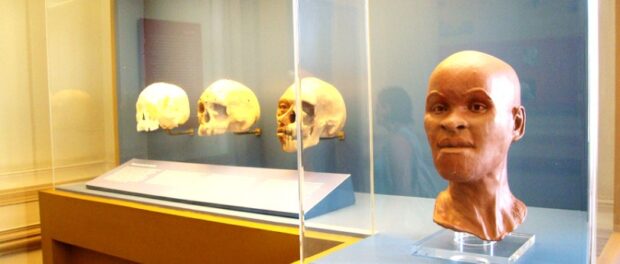 Producing science in Brazil is a political act—it is resistance, it is defiance. It is to believe in a better country for everyone, in a future that keeps on living in our hearts despite the (sometimes literal) flames of reality.
In commitment to the museum, I am going to campus today. To produce knowledge, to insist, to persist. For love, for rebellion, to show them that they have a lot more to burn down before it's all over.
Tarcyla Fidalgo is a doctoral candidate in Urban and Regional Planning at the Federal University of Rio de Janeiro's Institute for Research and Urban and Regional Planning (IPPUR-UFRJ). She holds a master's degree in urban law from the Rio de Janeiro State University (UERJ) and has been a student in the public school system since the beginning of her education (Pedro II).