Over the course of the week, RioOnWatch will be publishing a series of notes on the tragic fire that destroyed the National Museum this past Sunday. The following note was posted on Facebook by Thainã de Medeiros.
I am a museologist and favela activist. These two qualifications lead me to reflect on what the damage from the National Museum fire yesterday represents from a historical, affective, but also peripheral/favela-based perspective.
I can affirm that most of my friends had their first museum experience there—if not the only one. I myself was like that. The first time my father took me there, he said I was going to see a mummy and dinosaurs! Imagine what that information does to a child's imagination! I also went there on a school trip, where we raised hell—in a good way, in that the kids made the museological space their own, running around to see it all! That whale skeleton was awesome!! We went nuts!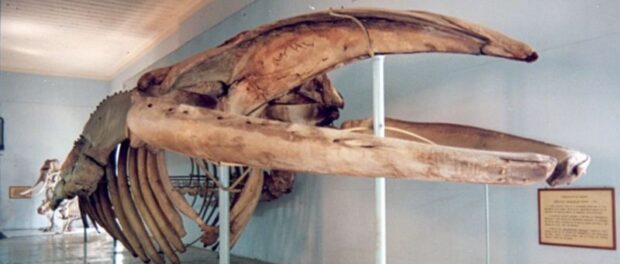 It's impossible to think about this museum without remembering one of the unforgettable times with my friend Hugo. There were afternoon soccer games on the grass, the zoo, and kites! Indeed, that lawn was very much used and appropriated by the favela. It was a spot for parties on Children's Day, sunny afternoons, hanging out with school friends, concerts! That lawn was constructed—it is the result of a landscaping project from the time when the museum building was former residence to the royal family. It is also a piece of the city's memory that remains preserved and alive, and it will continue to be used by the favela this weekend. Meanwhile, the National Museum will be closed.
When a museum like this is lost, historical heritage and affective bonds are also lost. It is an invaluable loss of our collective memory (some might say social memory), but not individual memory. I see a lot of friends, professionals from museums, expressing themselves—but I also see a lot of people from favelas who are not from that field also expressing their regrets, and this is an important fact! In some way, the Museum was a part of these people's memory. Not any museum can achieve this in Rio de Janeiro.
The last time that I was there, I was already a professional in the field of museology. With sadness, I saw that the museum didn't have ideal operating conditions—but even so, it continued to function with the work of professionals who lacked [the necessary financial] means. The technical view [I have today] dims some of the magic, but it is because I like museums in the first place that I decided to study this field. It was because of going there that first time with my father, and later with my friends, that I decided to become a museologist. Other museums played a part in this [decision], such as the Fine Arts Museum or the Museum of the Republic—but the National Museum was the very first.
June 2018 video commemorating 200 years of the National Museum, with its team of researchers and staff, and expressing the need for support:
I'm happy to see people's effort to work [to preserve] memory and to see the great mobilization that has happened on behalf of this museum. As a human rights activist, I see a lot of activism born from losses. Most of it begins like this. But the greatest [form of] activism that we can practice right now is appropriating other museums. Fill them! Especially the favela ones! Yes! They are also heritage sites, but they recount non-official history. Of course, the official history museums also have to be preserved, just as the National Museum should have been. But beginning anew has to come from the base. It all begins at the grassroots.
Thainã de Medeiros is a museologist and journalist, born in Complexo da Penha. He has lived in Complexo do Alemão for four years. He's part of Coletivo Papo Reto, a media collective that uses audiovisual material as a way of disputing narratives about favelas and defending the community against human rights abuses.