Willian Preciliano is a young 21-year-old man from Morro dos Prazeres, a favela above Rio's historic Santa Teresa neighborhood. In July, he finished high school and his parents gave him the opportunity to get a driver's license. "He was happy to finish school. We held a party for him. We had cake, snacks, and brigadeiro. Then he was going to get a job. He wanted to get a driver's license so he could work for Uber," said his father Seu José. However, when he identified himself at the State Transportation Department (DETRAN) to start the process, Willian was detained. Looking at his picture, six police officers allegedly identified him as one of the thirteen men who had held hostage several officers of the Prazeres Police Pacifying Unit (UPP) in November of the previous year, and there had been an arrest warrant in his name since April.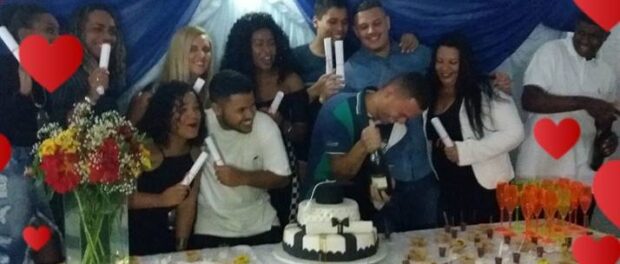 "He had already been to DETRAN the previous day and they asked him to come back the next day. They did not communicate any issues to him on that first day. When he identified himself on the second day, they asked him to wait. Being innocent, he thought this was normal and waited until the Civil Police arrived. Then all of a sudden he called from his cell phone and said, 'Sister, for God's sake, help me—they're arresting me.'" He said that he was being taken to the [police operations center] Cidade da Polícia," his sister Gerlene reports. Willian was held in preventive detention despite having no criminal record, and he is awaiting trial in a prison in Niterói. According to his family, he was at home when the crime occurred. "But the court does not accept an alibi confirmed by mothers and fathers," his sister lamented.
After the arrest, his family sought out leaders of social projects in Prazeres, who were able to help. They created a petition against his imprisonment, which now has more than 2,000 signatures, and helped Willian's family find a lawyer. The leaders know Willian well because he worked on some of the community's best-known social projects. They say that his school attendance—with only five absences in the past year—and his good behavior are inconsistent with involvement in criminal activity. In addition, because Willian has no criminal record, his pre-trial detention is unjustified.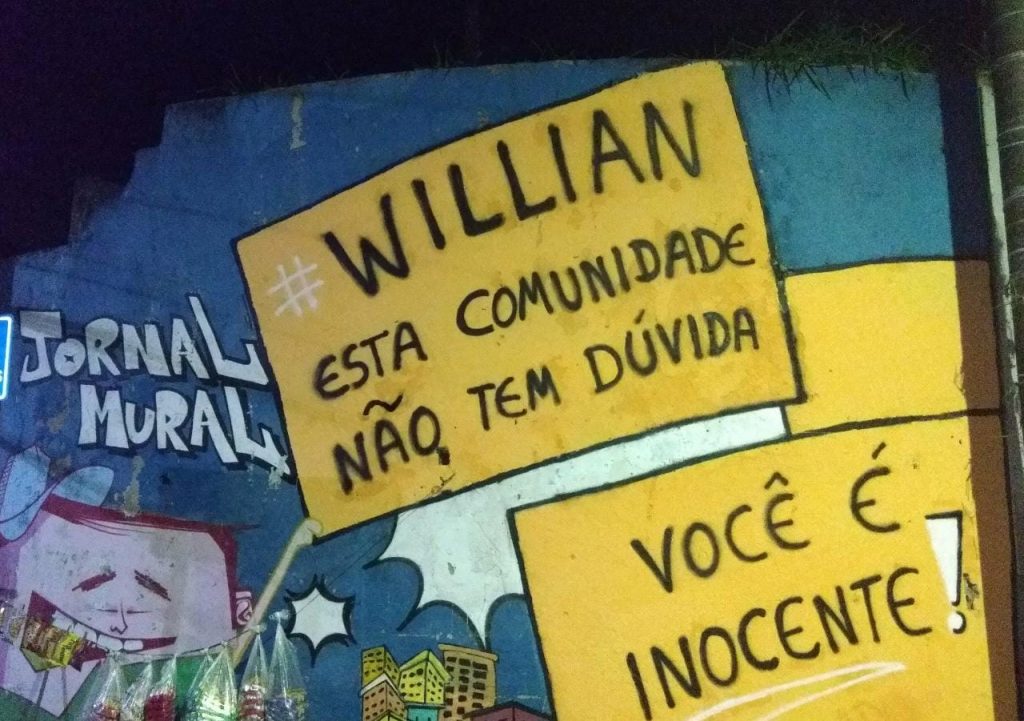 "He's a very good person. He doesn't like causing problems. He obeys his parents. We would even feel bad arguing with him," his father said. "We were always guiding him. He has always had a good character. He didn't get involved [in criminal activities], he did not use [any drugs], he wouldn't go out without letting us know. He never gave us a hard time," his sister stated. "When I was building my house, I would call him for help and he would immediately show up. He never failed to show up when someone asked for his help," she added.
In the 1980s, his father migrated from Pernambuco and his mother from Maranhão to work in Rio de Janeiro, where they met. Seu José works as a night watchman in a building in Botafogo. His mother, Mrs. Maria Gorete, is a homemaker. "Willian is a good guy, a boy who never caused us any trouble. I always helped him with whatever he needed. In fact, I still do," his father said. "He is very dedicated to his family and frequently visits his uncles and cousins. If you look at our family photos, he was always present at family gatherings. He does not like trouble. He likes to go to the beach and to the mall, just like any kid from the South Zone," Gerlene said.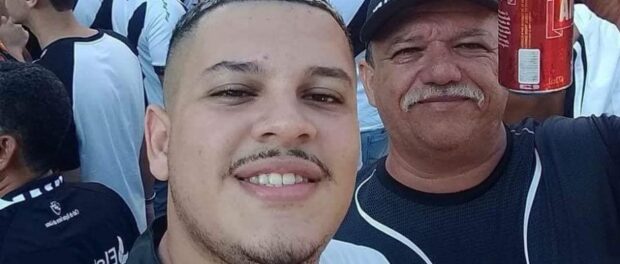 "Our family is very big, huge. The family on his mother's side lives in Maranhão and we always travel to visit them." It was during those trips that Willian practiced his driving skills: "He would not stop talking about it. My husband was helping him learn how to drive," says his sister. "He has also always participated in social projects. My mother would make him take part in all of the projects—judo, soccer… He would be busy for the whole weekend. On Sundays, he'd want to rest and my mother would say, 'No, you're going to church now.'" These projects include the Graffiti Mural project in Prazeres, building and planting a community garden, mapping social and environmental risks in the community, and other projects of community-based organization Prevenção Realizada com Organização e Amor—PROA (Prevention Realized Through Organization and Love). "He was able to focus solely on his studies so that in the future he could attend university if he wanted. He wanted to study physical education and become a high school teacher. He played a lot of sports. He would go to the square where there are some public exercise machines to work out. But his dream was to be a soccer player. His life revolved around soccer, school, and his home," she recalled.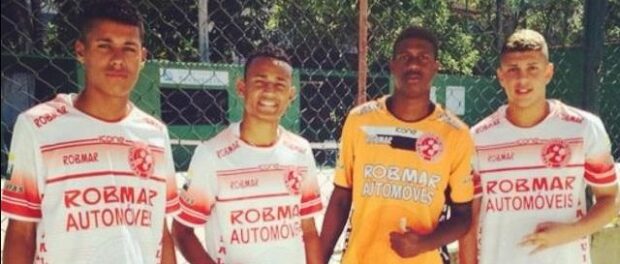 Last year, Willian participated in the filming of Pacified, a forthcoming independent film written and directed by American director Paxton Winters and filmed in Morro dos Prazeres. In the plot, Willian plays the member of a drug gang under the leadership of Nelson, who is released from prison just before the Rio 2016 Olympic Games and decides not to resume his leadership position. "He was very happy and very excited when he told me he was going to be in a movie. His friends even made fun of him, saying he was only an extra. He would reply by saying, 'If I get into this acting thing, I'm going to be a great actor.' And he would even get paid a little for his participation," Gerlene recalled. Excited about his acting role, Willian posted photos on his Facebook profile in which he appears dressed up for the role, posing with a replica of a gun.
The family believes that this photo could have been used to incriminate him and that it may have been the photo that the police used in claiming to recognize him. They argue that it does not make sense for someone with no criminal record to have their photo in a police station album unless the photo has been taken from that person's Facebook profile. "He was extremely excited. It didn't occur to him that something like this could happen—that it could cause such a shift in his life, that it would lead him to that horrible place. We don't understand why this happened. For me, it was this picture of him in the movie," Gerlene said.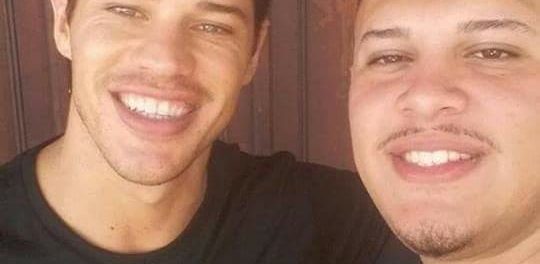 "I get to see him once a week. I bring food. We have lunch together. We talk a lot. He is okay—he is calm. But he has lost a lot of weight. At home, he would eat cookies, rice, beans, steak, and chips. He was still a bit of a kid, you know. He isn't being treated badly—he only complains about the food," his sister said. Gerlene explained that the visitation procedures are extremely bureaucratic. Visitors must present documents to apply for a permit. Also, male visitors have to line up overnight because only 25 entry passes are released per day. His friends want to go see him, but they cannot miss work. His father and mother have not been able to visit him yet either. "I have not been able to get a permit yet. And if I see him, I think I will become unwell. I have high blood pressure," Seu José said.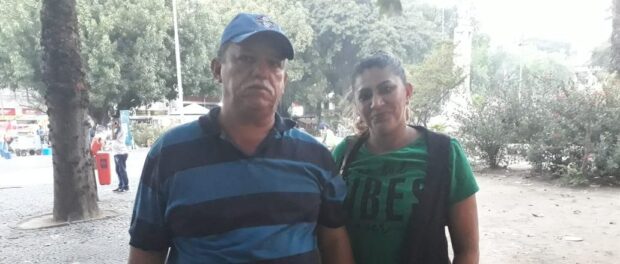 "Emotionally, my mother is in a better place than my father. My father is very shaken. My mother is down, but she is trying to be strong. I tell them they have to be strong so that they can help me and I can help Willian. If they were to become ill, everything would get even more complicated," says Gerlene. "The next step is the judgment on the merits of the case, which should take place this week, to decide whether he can be released and released pending trial. We're confident that the prosecutors will act favorably."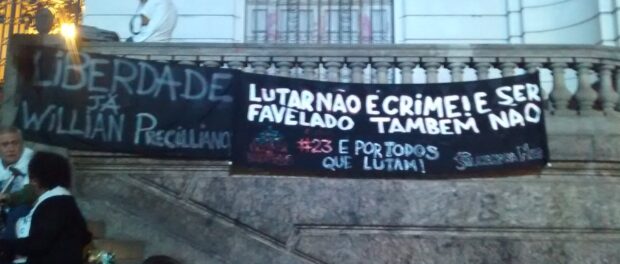 "Everyone asks about him—even the traffickers, who know that he does not owe anyone anything and that the charges are nonsense. Willian doesn't have any enemies. Everyone likes him there, whether young or old. He's a good guy, good indeed. He would run away from fights and he was afraid of shootings," his father said. "The day he was arrested, I went to see him at the Cidade da Polícia. I went around in circles for almost an hour. When I finally found him, he was crying a lot, and he was very, very shaken. 'Sister, get me out of here.' And I am going to get him out. I will not rest until I prove my brother's innocence. I'll do everything in my power. I know it may take time, but I'll do it. He will not pay for something that he didn't do," said Gerlene.
A protest in defense of Willian's innocence has been scheduled for Tuesday October 9 at 6pm: