On Monday, November 18, residents of the Jaqueira region of Vidigal, the favela overlooking the upscale Leblon neighborhood in Rio de Janeiro's South Zone, received notice that their homes were to be demolished. Ordered by the Municipal Secretariat for Infrastructure, Housing, and Conservation, residents were given 72 hours to remove their possessions and leave, with a total of 42 homes marked for demolition. Residents received no explanation other than that their homes were to be destroyed to make way for flood-mitigation structures.
"There are people who have lived in the area for 20, 30, 50 years. They were born and raised there, and after all this time in which families built their lives and have their home, they are simply treated like nothing, just discarded like this," explained one resident, speaking on condition of anonymity. "They [the city] want to demolish houses and we have no answer about where the families will go. The system doesn't work. What housing program simply destroys and leaves people with no place to live, without knowing when or where people will stay?"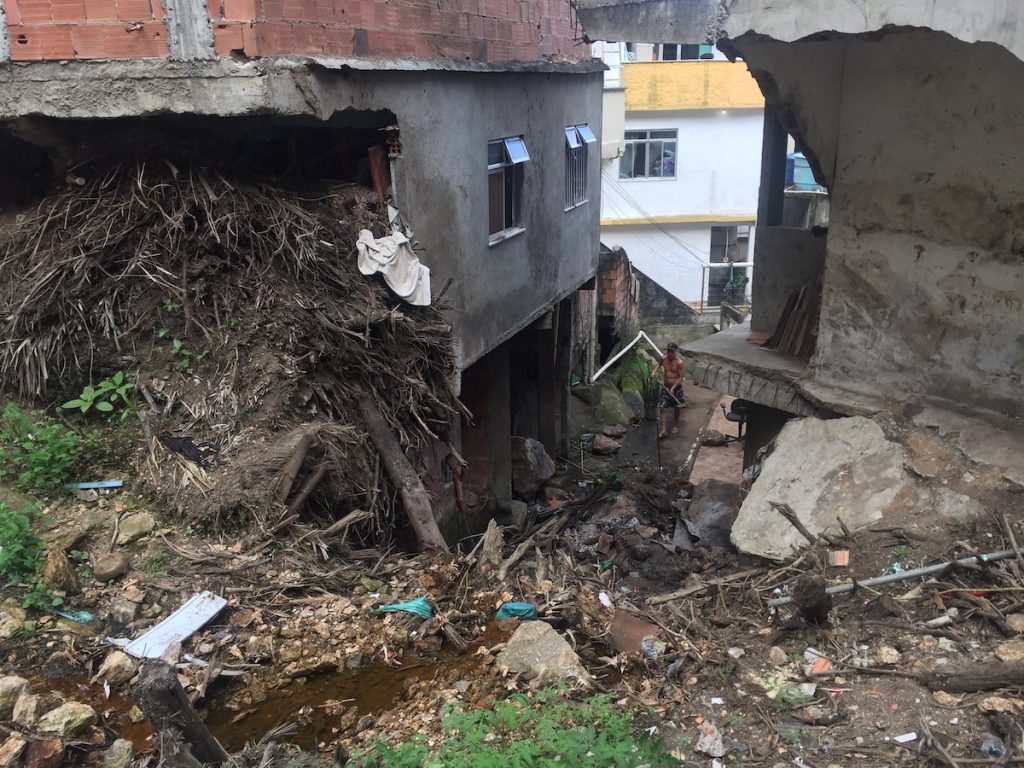 The works purportedly aim to construct a channel to allow heavy rainwater to pass safely through the community. While residents have been aware of the plans for construction (and the accompanying threat of removal) since a landslide that occurred following February's destructive rains, requests for information have been repeatedly ignored. Meanwhile, resident requests for containment works to be carried out on a 3-ton rock threatening the area have not been addressed.
Lack of information has left residents frustrated. Representatives from state organs have been arriving in the area for months without prior notice to carry out "inspections," which, residents note, are often a pretext for commencing demolition procedures. Representing Vidigal at a public hearing with the Parliamentary Inquiry Committee (CPI) on Flooding in September, resident Luis Antônio Rocha explained that families had been seeking information from the city for months. "We are left out of everything. We search for information, but we have nothing," he explained. "This is going to change the lives of everyone. Work, schools for children, familiar faces also, all of it." Above all, said Rocha, residents wished to be informed of the starting date for construction works. Until Monday's demolition notification, they had been given zero information.
The anonymous Vidigal resident explained the reality of the situation for those facing removal: "Everyone knows that there are people waiting for five, ten years yet to be placed somewhere… to this day, because of rains or incidents years ago. Again it comes without warning. No resident has any certain information. Unfortunately, there are no words to describe the psychological terror being inflicted on us."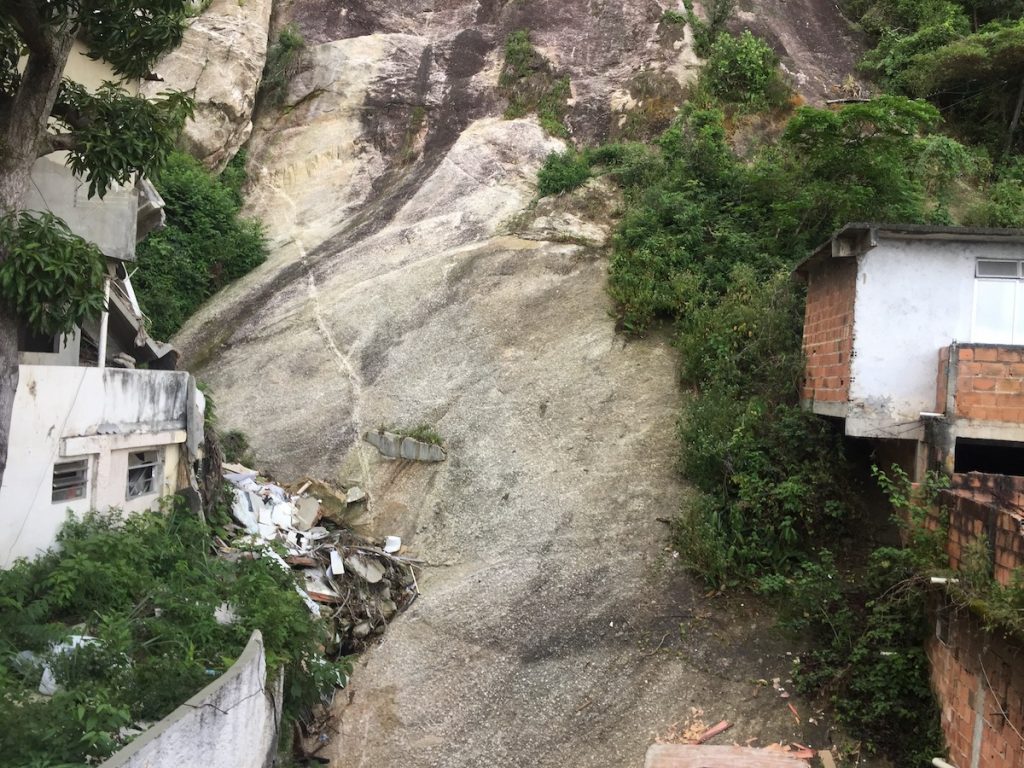 At the public hearing, representatives from the CPI confirmed that they had identified families to be removed to make way for flood mitigation works across all favelas affected by the rains of February and April 2019. They stated that high priority would be guaranteed to these families, who would be able to remain in their communities or return following construction. Since then, residents say the City has confirmed there is no social housing program being planned for Vidigal, and that it will not be possible to relocate the affected families within the community. "It is easier and cheaper to tear things down. They are discarding the homes, people, and families as if we were nothing," said the resident.
A November 13 meeting scheduled to take place with the Vidigal Residents' Association and representatives from the CPI was meant to provide residents with answers. The CPI representatives failed to show up, however, attributing their absence to the day's heavy rainfall. Residents were left without answers and the meeting never rescheduled.
Residents had also made repeated requests for appraisals to be done on all houses in the area, rather than the handful surveyed by city technicians, maintaining that not all houses marked for demolition are at risk and in need of removal. "They said that [the affected region] is uninhabitable, but we don't believe this hypothesis," said resident Roselita Barros Silveira. Silveira, who had lived in her home in Vidigal for 14 years prior to 2019's landslides, said she had been waiting patiently for the City to carry out works to stabilize her home. "This is what was promised to us," she said. Barros explained that residents had asked the Public Defender's Office to carry out an appraisal, but the City's removal notice will leave them no time.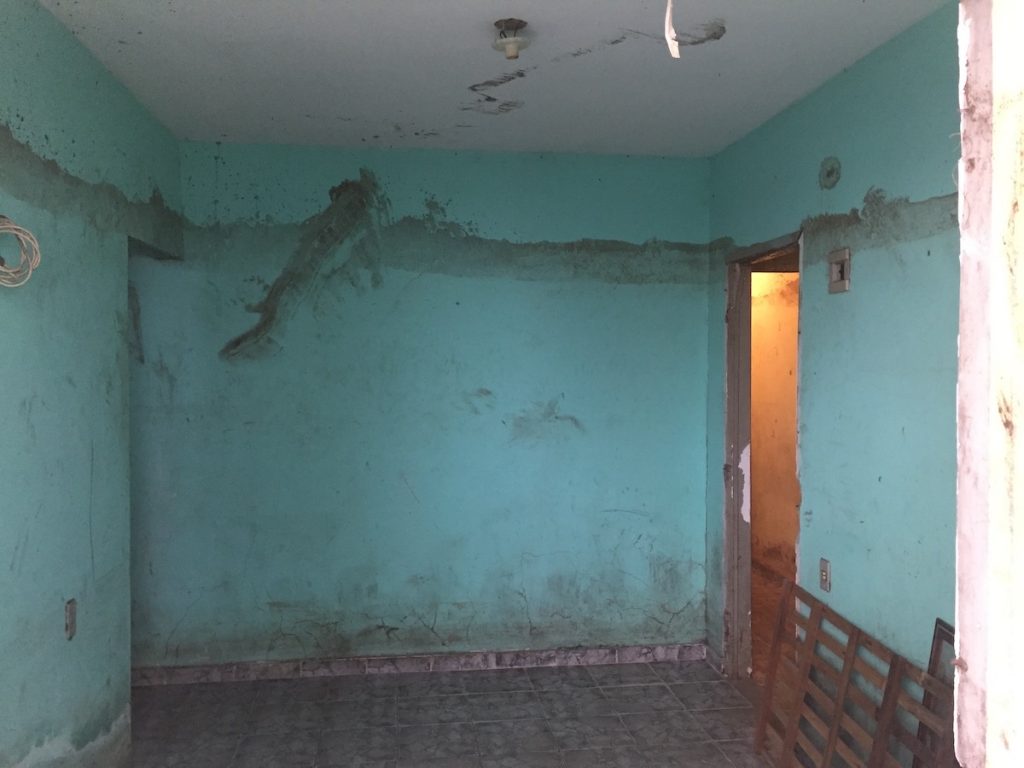 Residents like Silveira who had vacated the area and began receiving R$400 (US$100) in monthly social rent say they feel forced out of their homes. The City had presented them with an ultimatum: leave or have your social housing benefits cut. "From the moment we accepted, or received, social rent, you [the city] have possession of our homes. This is what they are alleging," she explained. For others, social rent is all that is being offered in exchange for the removal of their homes, many of which residents built themselves. In an area where gentrification and tourism led to spikes in average rent, R$400 a month is insufficient for residents to remain in their neighborhoods. Those already receiving the benefit have been placed on a social housing waiting list which, according to Silveira, "takes ten years or more."
The City is keen to get construction works going to maintain both the area's steady flow of tourism, as well as to prevent future closures of Avenida Niemeyer, a central byway affected by frequent landslides. While residents welcome works that will improve their community, it should not be at the expense of losing their homes. "They are actually killing us by doing this," said the anonymous resident, "by destroying the principle of family housing with no prospect of anything."