The sun shone down on the hills of Complexo do Alemão, on Saturday, November 30, putting an end to a week of rain for the group of favelas in the North Zone of Rio de Janeiro, as community leaders, academics, activists, and families gathered for the 15th annual Circulando event.
Organized by the Alemão-based NGO Instituto Raízes em Movimento (Roots in Movement Institute), Circulando has become a highly anticipated yearly gathering for the community's diverse organizers, activists from other favelas, friends and supporters of community movements. Mixing citizen-academia dialogue (roundtable discussions on community concerns) with recreation (badminton and ball-pits for the kids, samba and barbecue for the adults), this year's iteration was supported by the Heinrich Böll Foundation and Brazilian NGO Justiça Global.
Representatives from organizations across the favelas of Alemão climbed Morro do Alemão's hillside, gathering on a cement plot alongside a government-abandoned cable-car tower. Beneath the paralyzed steel cables, clotheslines swung in the breeze, bearing the finger-painted artwork of local toddlers. Plastic tables displayed copies of an annotated bibliography of the community and local independent newspapers. Community poets took turns trading verses on a DJ's open mic. Academics and activists huddled in circles, trading strategies for promoting citizen engagement and combatting environmental degradation in the nearby Serra da Misericórdia forest.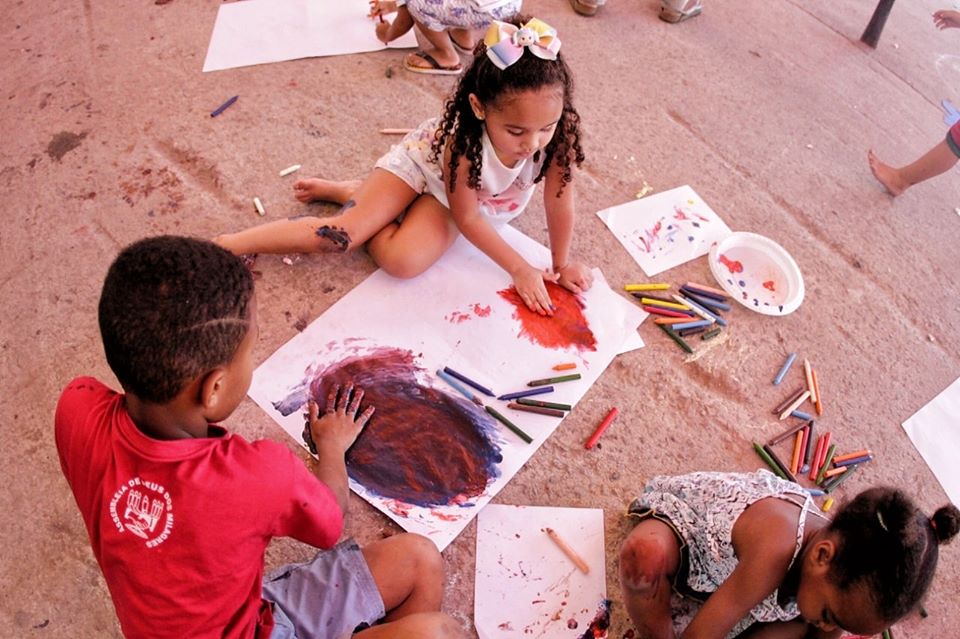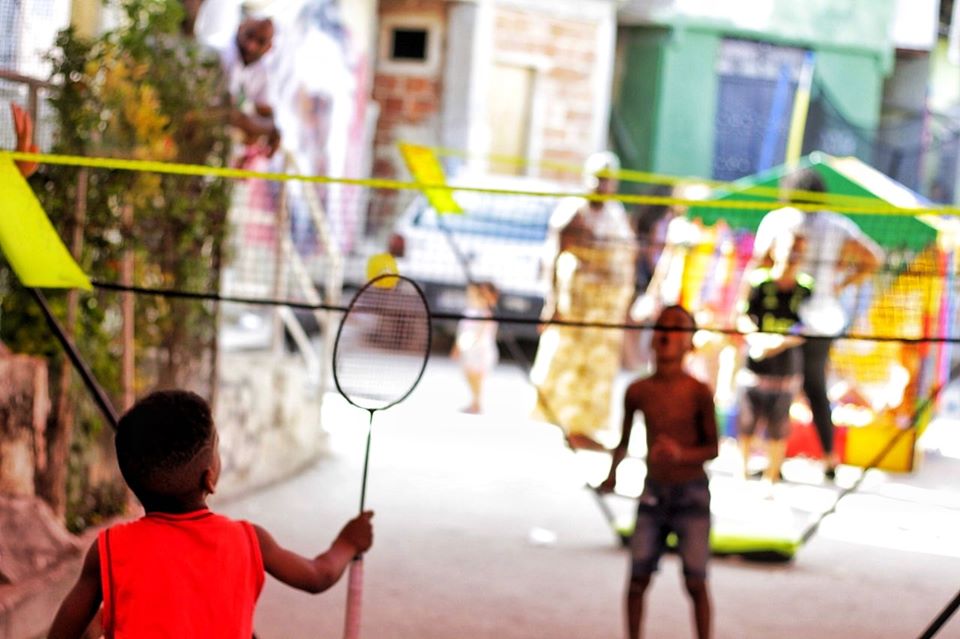 Early in the afternoon, youth researchers from the Juventudes em Movimento (Youth in Movement) project, undertaken in partnership between Raízes and the Brazilian Institute for Social and Economic Analysis (Ibase) presented their work. The thirteen youth, hailing from neighborhoods throughout Complexo do Alemão are engaged in an 18-month project dedicated to evaluating and promoting citizen engagement in their areas.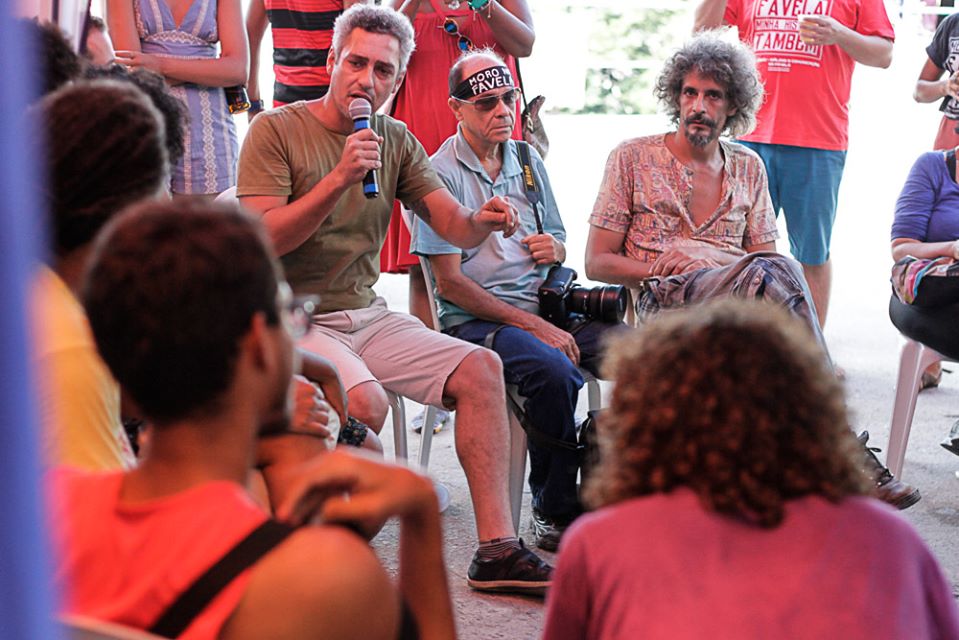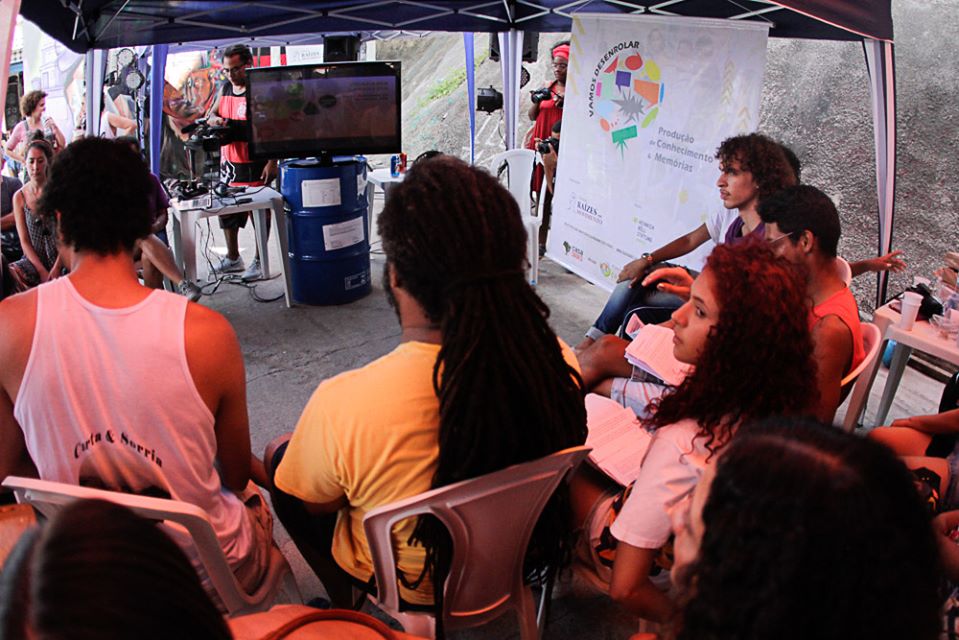 The day's events also hosted a new edition of the Vamos Desenrolar (Let's Work it Out) forum, bringing together academics and local thought leaders in solutions-based conversation. Local socio-environmental groups Verdejar, Valores da Penha, and Favela Consciente discussed measures to preserve and increase local access to the Serra de Misericórdia, a rocky massif located alongside Complexo do Alemão, and the North Zone's largest green area, historically preserved by residents. Participants brought decades of experience in citizen engagement and academic research, and alternated between topics of environmental justice, reforestation efforts, access to nutrition, and urban agriculture.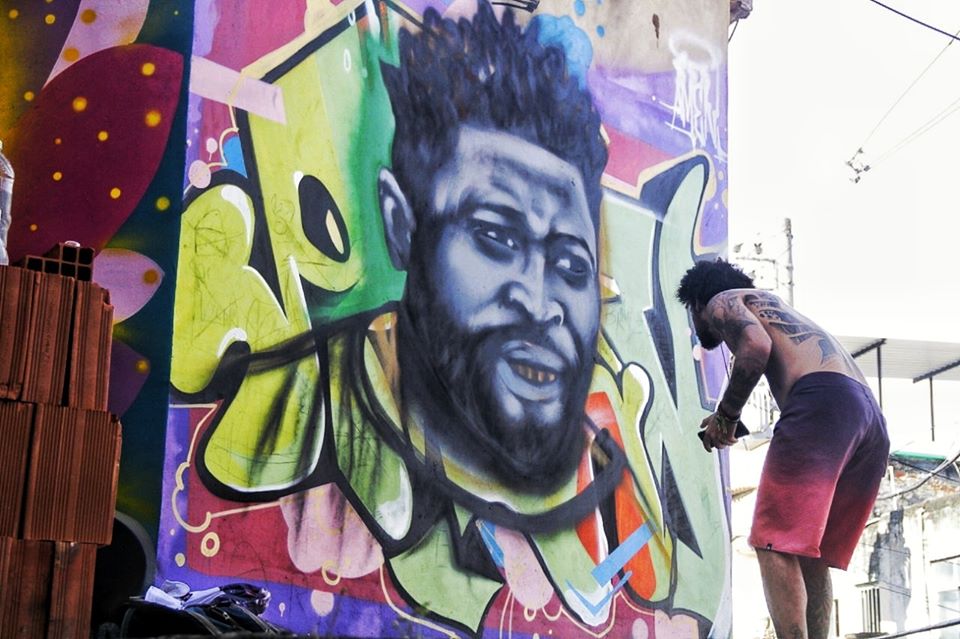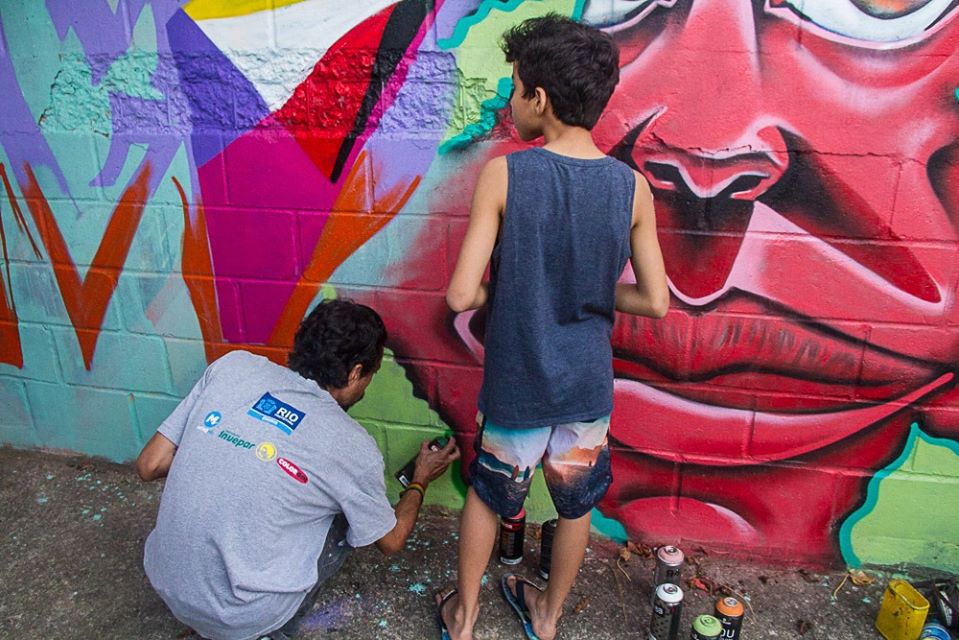 A graffiti mutirão (collective action) took place in parallel, and graffiti artists paired up with local kids to beautify concrete walls around the area. Artists paid special homage to the late grafiteiro José Carlos dos Santos, or Zeco do Alemão. The 29-year-old artist and teacher passed away on November 19.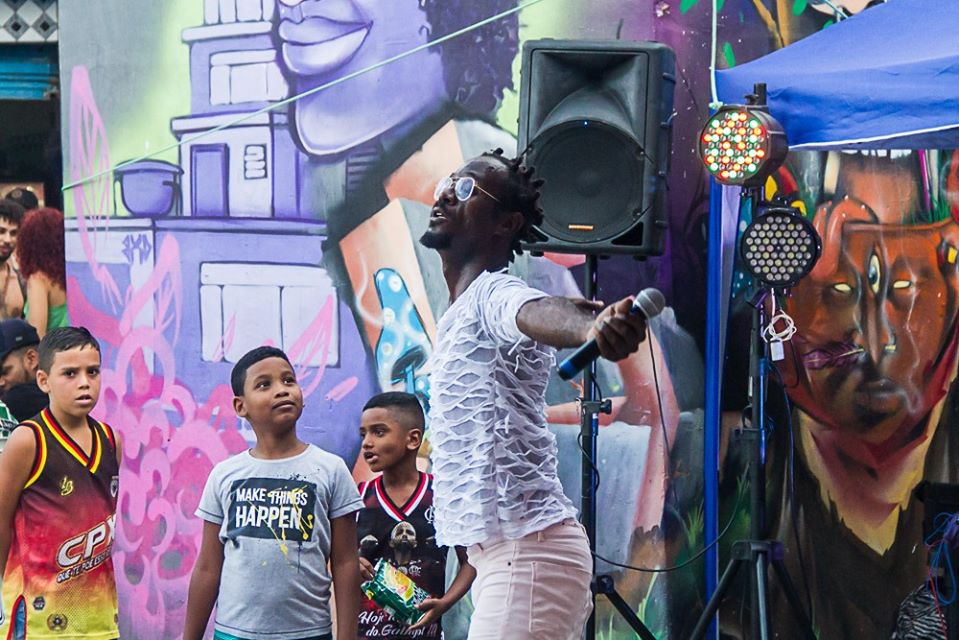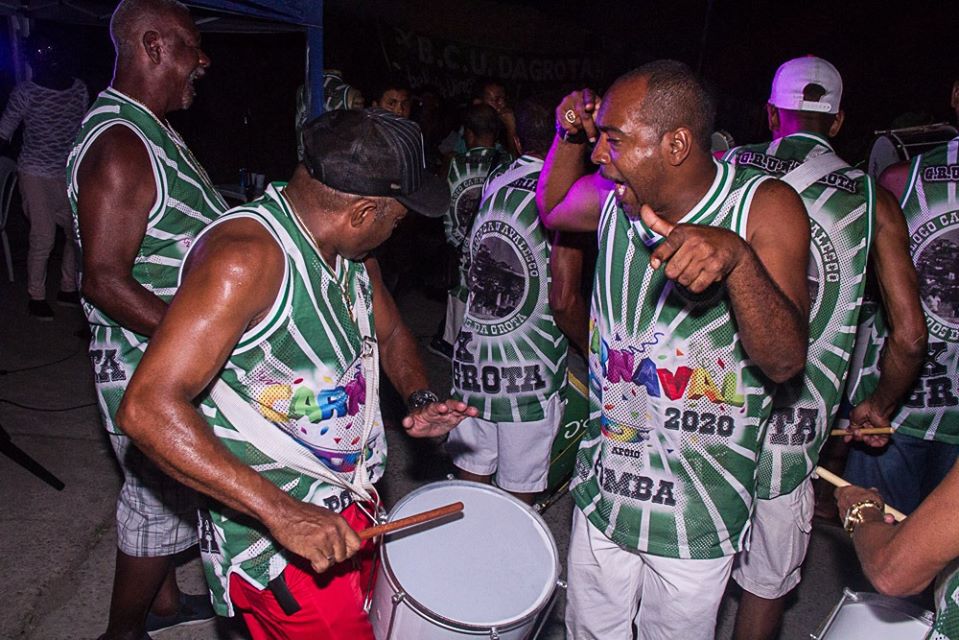 As day turned to night, music took over. Veto Martins first enchanted the crowd with a mix of funk and soul to the sounds of the guitar of Bruno Coutinho. Later, the Unidos da Grota Carnival Block turned up the volume, their drums echoing over the hills of Alemão.
All photos by Hector Santos. Instagram: @hectorsantosfoto
---
Support RioOnWatch's tireless, critical and cutting-edge hyperlocal journalism. #FundFavelaReporting: bit.ly/DonateToRioOnWatch
As a nonprofit initiative, we will be fundraising throughout the month of December to ensure the continuation of our work covering favela news. We count on readers like you to ensure the continued deconstruction of the stigmatizing narrative around favelas through on-the-ground news that showcases their potential.